Best Ski Goggles in 2022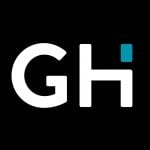 This product guide was written by GearHungry Staff
Last Updated
September 26, 2018
GearHungry Staff
GearHungry Staff posts are a compilation of work by various members of our editorial team. We update old articles regularly to provide you the most current information. You can learn more about our staff
here
.
GearHungry may earn a small commission from affiliate links in this article.
Learn more
Whether you are a pro skier or if you are heading out to the slopes for the very first time, being properly equipped with the essential gear is what will make the sport an enjoyable one. After your boots and a ski helmet, a reliable set of snow goggles is arguably your most important item of ski and snowboarding apparel. It's hard to accurately see your way ahead when a flimsy pair of goggles are fogged up or are making your eyes water because of a bad seal. Fortunately, new innovative brands and designs are now available, giving you the option to choose from a variety of the best ski goggles on the market! We did our research on the more popular choices and ended with a list of 8 best ski goggles that we thought performed exceptionally well in a selection of different areas.
The Best Ski Goggle
OutdoorMaster OTG Ski Goggles
The Outdoor Master OTG Ski Goggles are super gorgeous and have been designed to fit all face shapes and sizes – making it suitable for both male and females. It was created with dual-layer lens technology to give maximum optical clarity with an anti-fog coated lens on the inside and will protect your eyes from watering as a result of strong winds and excessive light. It is lightweight and features thick and soft padding that makes it very comfortable to wear even over glasses, without any problem.
It will not fog in snow or blizzard and offers a perfect tint for cloudier days cloudy days. As for those sunshine intensive days, it remains a safe and reliable option with its UV 400 protection. It is also compatible with all makes of helmets as a result of the extra-long elastic strap which allows for maximum adjustment and comes with a carrying pouch and a full one year warranty. You may also be interested in some of these cool solar eclipse glasses from our list. Check them out.
Key Features:
Gives you a perfect UV 400 protection
Made with dual-layer lens technology to give maximum optical clarity
Very lightweight and very comfortable to wear
Offers maximum optical clarity with anti-fog coated lens
Specification:
Brand

OutdoorMaster

Model

FBA_800349

Weight

6.4 Ounces
Wildhorn Cristo Ski Goggles
Whenever you wish to ski, fog particles or scratchy surfaces should not blur your vision that is why Wildhorn Outfitters has designed this highly functional, sleek, tough, flexible and durable ski goggle that is suitable for both the beginner and the experienced. It will certainly protect your eyes from stormy winds, biting colds and too bright sunny days. This product comes out of the stables of Wildhorn Outfitters, a company based in the United States with a mission to design and make quality innovative and easy to use goods that allow. In that respect, they are very conscious of the impact their activities have on the environment and take all measures to minimize waste.
What's more, this product has been created from strong, durable and flexible TPU frame with a three-layered, high density, and comfortable soft face foam to fit all facial features. These goggles are also lined with anti-fog and scratch-resistant optical material on the interior and exterior surfaces that make it pierce through foggy weather and snow-filled environments to give you the best in skiing experience. It blends comfortably with its surroundings and offers an unprecedented wide area of vision. Overall, it is sturdy, comfortable and super-functional.
Key Features:
Goggle interior lined with anti-fog and scratch-resistant optical material
TPU frame with three-layered high density comfortably soft face foam
Features a sleek and attractive appearance
Designed for professionals and amateurs alike
Specification:
Brand

WildHorn Outfitters

Model

Cristo

Weight

6.4 Ounces
OutdoorMaster Ski Goggles PRO
The Outdoor Master Ski Goggles comprises a large spherical and frameless lens that offers you an unimpeded and crystal clear view of the slopes and the wild. It is comfortable to wear and easy to operate and comes with wide range lenses that can be interchanged to suit day and night as well as all the different weather conditions. The over-the-glasses (OTG) design means you can wear the goggles with ease. This is made possible thanks to 5.30 wide and 1.65-inch tall glass enclosing compartment.
What's more, the TPU frame material is bendable and the 9.6 ounces weight enables you to wear this goggle without feeling anything. The extra-long elastic strap means the goggles can fit all makes and designs of helmets and hats without struggling and is suitable for both adults and children alike. Additionally, the lenses are made from injection-molded polycarbonate and so the total UV radiation protection offered by this goggle is just second to none.
Key Features:
TPU frame material is bendable, malleable and strong
Extra-long elastic strap to fit all makes and designs of helmets and hats
Goggle is comfortable to wear and easy to operate
Lens made from injection-molded polycarbonate
Specification:
Brand

OutdoorMaster

Model

800165

Weight

10.4 Ounces
Wildhorn Roca Snowboard & Ski Goggles
The Widhorn Roca Snowboard and Ski Goggles is a truly innovative super quality product that will revolutionize the way you have been skiing all your life. These goggles come from the snowy backyard of Utah in the United States and have undergone one of the most stringent and carefully design processes ever for a matchless performance. It knows the skiing terrain all too well to ensure that it protects efficiently whilst also offering maximum comfort. It features integrated clip locking as well as six rare earth N45 magnets which both help you to quickly customize the look of your goggle in a matter of seconds for the best performance in any weather or optical condition. It comes with seven different Aurora lens options that are in different colors and tints to enhance visibility.
The goggles are made from durable thermoplastic urethane polymer for a versatile, stylish, and comfortable result. What's more, special sizes have been crafted to suit the needs of the user for better engagement and the wide view design of the panoramic lens is anti-scratch and anti fog for an unimpeded view of your skiing environment.
Key Features:
Protects your eyes from the direct rays of the sun's ultraviolet ration
Wide view panoramic optical lens design
Goggles made from durable thermoplastic urethane polymer
Different colors and tints to choose from to enhance visibility clarity
If you fall into the category of having to wear prescription eyewear, then you will need to position your ski goggles over glasses. Luckily, many snow goggles accommodate this feature, but the Bollé Z5 OTG Ski Goggles for snow sports enthusiasts does so with the utmost precision and style! Professionally designed with an Over the Glasses (OTG) fit, these goggles are made with the intention of wearing other glasses at the same time while keeping comfort and clear vision in mind.
With a Flow Tech system in place, your eyes will be protected from chilly winds as you speed over the snow and enjoy the thrill of your sport. And if interference from light is a concern, not to worry, since each pair comes installed with not one but two lenses! Together with their ant-scratch coatings, these lenses also come in six different colors to handle any light conditions (although these lenses are not interchangeable). You may also like to check our list of sunglasses for skiing, for more great items like this.
Key Features:
Made from anti-fog and anti-frost P-80+ material
Minimizes moisture build-up
Comfortable to wear and easy to strap
Trustworthy, adaptable, dependable and stylish
Specification:
Brand

Bollé

Model

21498

Weight

7.8 ounces
Zionor Lagopus X4 Ski Goggles
Sleek in design and made for comfort, the Lagopus X4 Ski Goggles are on the top of our list, and for good reason! These dual-lensed snow goggles are the ultimate accessory for any sportsman who enjoys spending a lot of his time out in the snow. The item features anti-fog, anti-wind and 100% UV protection to keep your eyes safe as you manoeuvre your way through the icy fields.
This pair is by far one of the best snow goggle options when you take value for money into consideration. Without denting your wallet too much, the Lagopus x4 goggles are extremely durable and well worth the spend. An adjustable extra-long head strap makes them compatible with all head and helmet sizes and the wide lens offers an amazing panoramic vision and clean sight as you enjoy the thrill of skiing. 
Key Features:
180-degree panoramic view which has been designed for superior quality vision
Safety features include Enhanced Durability Technology for better impact-resistance
Magnet quick lens-changing system allows for convenient lens swapping
Specification:
Brand

Zionor

Model

Lagopus X4

Weight

12.8 ounces
Anon Helix 2.0 Ski Goggles
Lightweight and attractive in design, this pair of eye apparel will not only make you look good as you ski down those slopes, but they will also have your comfort and vision in mind too as you reach peak performance. The Anon Helix 2.0 men's snowboarding goggles have specifically been built for dedicated snow athletes. Whether skiing, snowboarding or mountaineering is your game, these guys are one of the best goggles on the market.
Conveniently compatible with other eyewear, the Helix 2.0s fit snuggly over any prescription eyewear while still maintaining a maximum field of vision. Your view is then further enhanced with the goggle's Anon Integral Clarity Technology, which essential tackles the build-up of fog and moisture.  Last but not least, the cylindrical design of the lens reduces peripheral distortion so that you can see every obstacle ahead of you. 
Key Features:
Designed with a lightweight and durable frame
Fits comfortably against any adult size or shape of a face
Full perimeter channel venting encourages s maximum airflow for warmth and comfort
Specification:
Brand

Anon

Model

185311

Weight

7 ounces
Ski Goggles Buying Guide
Lens type - You can choose between cylindrical lenses that are bent on the vertical axis whilst spherical lenses give you a perfect view since they are curved on both horizontal and vertical axis. However, it is only a matter of preference.
Lens color - The issue of the color of the lens tricky to recommend, but generally, weather conditions determine the type of color you use. Bright and sunny weather will call for a darker color of lens and vice versa.
Interchangeable lens - Many goggles are designed with interchangeable lenses and the three major systems employed in changing lenses are the magnetic, clip and click systems. The ease at which the lenses can be changed varies with temperature. When the temperature is low, it is much more difficult to change lenses.
Ventilation - Goggles that are designed with slightly more space between the face and the lens offer better ventilation and are less likely to accumulate fog than those with a tight-fitting lens. It is the extent of airflow that determines ventilation and fogging. No doubt, more airflow leads to better ventilation and less fogging.
Frame size - The function of the frame is to hold the lens in place, keep your eyes away from snow and other elements to then provide the much-needed comfort. You can opt for a small, medium or large fit frame size. Smaller frames are usually more suitable for children whilst the medium fits most people well. Large frames are perfect are after a wider field of vision.
Sign Up Now
GET THE VERY BEST OF GEARHUNGRY STRAIGHT TO YOUR INBOX