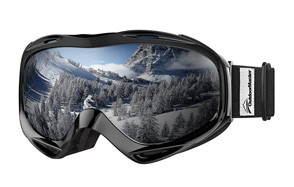 OutdoorMaster OTG Ski Goggles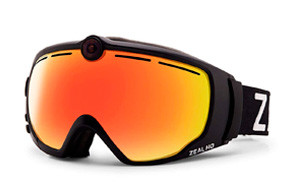 Zeal Optics HD Camera Ski Goggles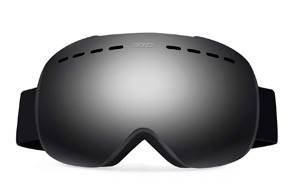 Gonex OTG Ski Goggles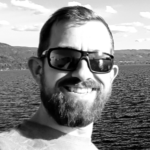 Whether you are a pro skier or if you are heading out to the slopes for the very first time, being properly equipped with the essential gear is what will make the sport an enjoyable one. After your boots and a ski helmet, a reliable set of snow goggles is arguably your most important item of ski and snowboarding apparel. It's hard to accurately see your way ahead when a flimsy pair of goggles are fogged up or are making your eyes water because of a bad seal. Fortunately, new innovative brands and designs are now available, giving you the option to choose from a variety of the best ski goggles on the market! We did our research on the more popular choices and ended with a list of 8 best ski goggles that we thought performed exceptionally well in a selection of different areas.
The Best Ski Goggle
Ski Goggles Buying Guide And FAQs
Lens Type - You can choose between cylindrical lenses that are bent on the vertical axis whilst spherical lenses give you a perfect view since they are curved on both horizontal and vertical axis. However, it is only a matter of preference.
Lens Color - The issue of the color of the lens tricky to recommend, but generally, weather conditions determine the type of color you use. Bright and sunny weather will call for a darker color of lens and vice versa.

Interchangeable Lens - Many goggles are designed with interchangeable lenses and the three major systems employed in changing lenses are the magnetic, clip and click systems. The ease at which the lenses can be changed varies with temperature. When the temperature is low, it is much more difficult to change lenses.
Ventilation - Goggles that are designed with slightly more space between the face and the lens offer better ventilation and are less likely to accumulate fog than those with a tight-fitting lens. It is the extent of airflow that determines ventilation and fogging. No doubt, more airflow leads to better ventilation and less fogging.
Frame Size - The function of the frame is to hold the lens in place, keep your eyes away from snow and other elements to then provide the much-needed comfort. You can opt for a small, medium or large fit frame size. Smaller frames are usually more suitable for children whilst the medium fits most people well. Large frames are perfect are after a wider field of vision.