Best Soldering Kits In 2021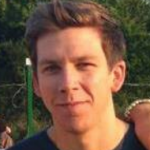 This product guide was written by Jordan Carter
Support us! GearHungry may earn a small commission from affiliate links in this article.
Learn more
Many hobbyists and tradespeople make use of soldering irons for a myriad of jobs. These essential tools are required for tasks such as welding, jewelry making and many more. They are used to join metals either for repair or to create new works of art. Such activity requires a lot of attention, precision and skill, which are features that a soldering iron kit can help you with. No doubt, the best soldering iron is one that offers users with high-quality results and enjoyable user experience.
However, finding the perfect soldering iron can be very tough since most soldering iron kits are designed to undertake the same tasks. The difference between the two devices will be in their build, which is dependent on the manufacturer. With several options out in the market, we have undertaken an extensive survey to offer you eleven of the best soldering kits around, for your next projects.
Best Soldering Kit
 Buying Guide & FAQ
How We Chose Our Selection Of Soldering Kit
Reviews - The several experiences of users around the world will help determine if a specific model is the one you need for your projects. For the creation of this list of recommendations, several user opinions and feedback comments were analyzed, to provide readers with enough information on each product. These comments discussed the state of soldering kits after regular use and if they deliver on their promise of quality and durability.
Price - The cost of a soldering iron station depends on the model and the manufacturer. Some inexpensive models are great for temporary usage, although such units might not offer optimum performance. It is advised, however, that users must not spend a fortune to get an excellent soldering tool. The best options are those with costs found within the mid-ranges. All products discussed above are budget-friendly and can be used for a myriad of applications making them a valuable investment.
Quality - The quality provided by soldering kits is dependent on the materials used for its construction as well as the construction method employed. Quality also refers to the ease of use each product offers to the user with relation to the different types of applications that can be undertaken. Every product that has been recommended is recognized worldwide for its high quality. They are all approved by professionals in various fields for a myriad of activities and projects.

Features To Look For In Soldering Kits
There are some elements one must look for before you purchase a soldering iron since all models in today's market aren't designed the same. The difference in design easily means that one product that works for one project will not automatically work for another. Below, we discuss some factors to keep an eye out for when purchasing a soldering kit, to help you choose the perfect model.
Temperature - As far as temperature is concerned, every soldering iron will get hot, but in these times there are two things to be considered. The first thing is to opt for a model that offers an adjustable temperature feature. This is suitable for individuals who undertake different projects that require unique temperature settings. The second thing to consider is going for a model that can maintain the selected temperature.
Wattage - The least amount of power produced by any soldering iron kit must be 30 watts. Models with a low wattage cannot maintain temperatures for long and also take longer in heating up.
Tip - The best soldering unit is one that is versatile enough to take on several applications. For such models, you will need to make use of removable and interchangeable soldering tips. It is advised that users opt for tips manufactured by the same brand for easy compatibility.
Stand - A soldering stand enables you to place your hot iron somewhere safe while you work. It has been built with heat resistant material and offers a stable platform on which your soldering iron can rest while you undertake other applications.

Types Of Soldering Irons
Cordless Soldering Iron - If you need a portable soldering unit, the cordless is an ideal model for you. Built for easy use without electricity, these models are well suited for areas with no power source. They are, however, not as good in performance as their corded counterparts.
Pencil Soldering Iron - These soldering iron units don't feature adjustable temperature elements. They are connected directly into a wall socket and are well suited for short distance use.
Soldering stations - Soldering stations comprise of the soldering iron itself and a base that is usually designed with a holder, temperature dial and a cleaning sponge.
Soldering Kit FAQ
Q: What temperature should be soldering iron be for electronics?
A: There is no appropriate soldering iron temperature just for a particular type of solder. When soldering external mount mechanisms, a small tip and 600F (315C) should be adequate to merge without overheating the component quickly.

Q: How long does soldering iron take to heat up?
A: The time taken for a soldering iron to heat up differs depending on the manufacturer. There are some models with fast heating features that help the soldering iron heat up in seconds.
Q: Why is my soldering iron not hot enough?
A: The conventional soldering irons run on electricity and, if the circuit is damaged, the power will no longer work. If your soldering iron isn't producing heat, it is likely because of a disruption in the electrical circuit, ensuing from either a faulty connection in the iron or heating component failure.
Q: How do you clean a black soldering iron tip?
A: Soldering irons come with soldering wires and cleaning sponges made from brass. These elements help you get rid of any residue from the soldering process left behind on your soldering tip.