Best Soldering Kits In 2022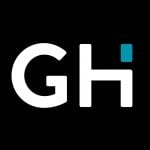 This product guide was written by GearHungry Staff
Last Updated
March 9, 2019
GearHungry Staff
GearHungry Staff posts are a compilation of work by various members of our editorial team. We update old articles regularly to provide you the most current information. You can learn more about our staff
here
.
GearHungry may earn a small commission from affiliate links in this article.
Learn more
Many hobbyists and tradespeople make use of soldering irons for a myriad of jobs. These essential tools are required for tasks such as welding, jewelry making and many more. They are used to join metals either for repair or to create new works of art. Such activity requires a lot of attention, precision and skill, which are features that a soldering iron kit can help you with. No doubt, the best soldering iron is one that offers users with high-quality results and enjoyable user experience.
However, finding the perfect soldering iron can be very tough since most soldering iron kits are designed to undertake the same tasks. The difference between the two devices will be in their build, which is dependent on the manufacturer. With several options out in the market, we have undertaken an extensive survey to offer you eleven of the best soldering kits around, for your next projects.
Best Soldering Kit
Weller WLC100 40-Watt Soldering Kit
If you ever need to start making use of solder for the efficient creation of metal joints and electrical connections, the Weller WLC100 Soldering Station is the best soldering station we can recommend for you, it provides you with everything you may need to make your job a success without any extra effort. This soldering kit features a design and well-structured composition that seeks to appeal to every do-it-yourself enthusiast and hobbyist around the world. It is made up of a variable power-controlled pencil iron that is made from high-quality, lightweight materials. The package includes other elements such as a safety guard iron holder, a cushioned foam grip with a replaceable heating element, and a strong backing from the Weller brand.
The WLC100 soldering station is different from regular soldering kits, especially with its operations. The focus of this product is its pencil iron that has been designed with an ST3 iron-plated copper tip. The ergonomics behind this pencil iron ensure that you can make use of it for extended periods without any damage to your body. The handle of the pencil iron has been designed with a cushioned foam grip that offers maximum comfort while you work. The ability to replace the heating elements of this product also makes it more durable than many versions on the market today. Adjusting the WLC100 is extremely easy, unlike some of its competition. It offers you the chance to change the power level via the provision of variable power control. This requires the simple turn of a knob located on the base unit, allowing users to select the settings that work well for each unique job.
To prevent you from leaving your iron on for extended periods, the WLC100 features a 'power on' indicator light and an on/off switch that is simple to maneuver. With such a product in your workshop, you're assured of an organized workspace, and this is thanks to the existence of a built-in iron stand for your soldering station. The WLC100 also comes with a natural sponge tip cleaning pad that ensures that your tip stays prepared for work at all times. At Weller, each product is constructed from only the best materials. They are engineered to be resistant to corrosion and have been designed for extreme reliability over time. This soldering kit is an extremely safe unit from Weller and the favorite unit of many tradespeople. Make sure you also check our guide to the best drill presses.
Key Features:
Analog soldering station
A variable power control dial
Cushioned foam grip
St3 iron-plated tip
Specification:
Brand

Weller

Model

WLC100

Weight

Weller
X-Tronic Digital Display Soldering Kit
Do you need a low-cost soldering kit that renders top notch and high-quality services? If so, we're pleased to introduce you to the X-Tronic Digital Display Soldering Iron Station, the best economic soldering kit on the market today. Not only does this unit cost less and offer more, but it is also one of the best soldering kits you can ever purchase, with many great additional features that make it exciting to use. The X-Tronic soldering station is sold as a complete kit and is well suited for both expert and beginner tradespeople. Its functions have been engineered to surpass your expectations, with durability and quality that is second to none.
The X-Tronic soldering iron station features items such as the soldering iron station, a soldering iron holder, a solder roll holder, a brass sponge tip cleaner, and a silicone cord. It features switches that help you regulate various functions which will be displayed on the product's blue led fully adjustable temperature display. Some of such switches include a 10-minute sleep timer, a Celsius/Fahrenheit switch, and a cool down function for when your unit gets too hot for comfort. For easy usage, every soldering iron has an ergonomic, heat resistant grip which makes it easier to use for more extended periods. Another feature of this unit is its utilization of a magic temperature compensation technology built into its core. This system works with the aim of detecting the actual temperature of the tip of your soldering iron and adjusting it to the correct set temperature as and when needed.
The X-Tronic soldering iron station features the use of a self-test function that possesses full intelligence on over-temps, short circuits, and overloads. The silicone cord attached to the tip of this soldering iron comes with no memory. This soldering iron station works well for all tradespeople. It is also very budget-friendly, making it the most preferred option for many workshops and garages. Be sure to also check out our list of the best electric paint sprayers for more great items like this.
Key Features:
75 Watt Soldering Iron
"Magic Temp Technology"
3 Year Fix/Repair Warranty
10 Minutes Sleep Timer
Specification:
Brand

X-TRONIC

Model

FBA_3020-XTS

Weight

1 pound
Dremel 2000-01 Versa Butane Soldering Kit
Many people aren't familiar with this brand, but we believe that the Dremel Versa is a must-have soldering kit in all homes and work stations. The Versa tip from Dremel is a butane soldering torch made from the finest, high-grade materials to offer an unbeatable level of functionality and durability. It works with precision to ensure each solder produced is excellent. With this product, no ignition tool Is required. Instead, it makes use of an integrated ignition trigger that offers easy start up whenever you please.
The Versa is a complete soldering kit made up of fourteen elements that can be used for activities such as hot cutting, wood burning, area heating, shrinking, and most importantly, soldering. The Dremel Versa encourages a more simplified system of operation due to its flame lock-on feature. This system is well suited for those working on extended use projects. There is also a variable temperature feature that enables you to customize the heat settings to suit the unique item being worked on. The durability attached to the Dremel Versa is unique and extraordinary.
Start up your activities such as paint removal, welding, pyrography and many more with this 14-piece product that provides users with a 7-in-1 capability. The Dremel Versa merely is fantastic. Our handy guide to the best jigsaws features more great products like this.
Key Features:
Integrated ignition trigger
14-Piece Kit
Variable temperature
Premium quality
Specification:
Brand

Dremel

Model

2000-01

Weight

1.5 pounds
The Aoyue Soldering Station is a variable power and ESD safe product. With a temperature range of 200-480 degrees Celsius, this soldering station is one of the most impressive of its kind in today's market. If you need a replacement for your worn out soldering kit, we recommend that you give this product from Aoyue a shot. For accuracy in temperature control as well as fast heating, this unit features the use of a PTC element, which is not popular in many brands. It is built from ceramic and features a 60-watt power range. Just like the models discussed earlier, the Aoyue soldering station is a complete package; thus, it features elements such as a solder spool holder, a sponge, an iron stand, and a 496 station with iron. All these elements come together to deliver excellent performance to all users.
The Aoyue soldering station is a sturdy tool designed with variable power, a durable ceramic heating element, and a removable tip design. The ability to change your tip makes it a versatile product that can be used to undertake a myriad of projects for extended periods. It features over fifty different tip sizes to cater to all your construction and project needs. Talk about economic value! The wide temperature range of this product from Aoyue is a big advantage for the unit over its competition. Besides this feature, the soldering station has been designed to retain heat exceptionally well for maximum precision during your work.
Other features possessed by the top solder station on the market include an easy-to-read LED display, digital thermostat control and a programmable sleep function that extended tip life and also improved safety during usage. The Aoyue can detect movement thanks to its vibration sensor located on its handle. This is an excellent unit for both your professional projects and home crafts. Love this product? Check out our review of the best rolling tool boxes for our top picks.
Key Features:
Features
60-watt iron
Temperature range 200-480° C
Removable tip design
Over 50 different tip sizes available
Specification:
Brand

Aoyue

Model

AO469

Weight

1.45 pounds
Hakko FX888D-23BY Digital Soldering Station
Meet the Hakko Soldering Station, an impressive digital soldering iron for your next project at home and on the construction site. A complete set upon purchase, this soldering station includes elements such as a cleaning wire, an iron holder, soldering irons, a sponge and an easy-to-understand manual. Like every other model we discussed in earlier points, the Hakko soldering station offers you a chance to adjust the temperature settings of your solder to suit the type of work being done. It features modern and extremely reliable technology patented by Hakko for all their products and is an ideal product for a variety of jobs.
The Hakko soldering station features a thermal recovery heater output that delivers terrific heat conductivity. This system works to help prolong the lifespan of your tip by reducing the thermal impact on all components and also reducing the rate of oxidation. It makes use of a digital display and is compatible with the T18 tips that reduce the thermal impact placed on your workpiece. This product is designed in a compact manner such that it doesn't take up too much space on your workbench. It makes use of only two operation buttons, and as such, it's well suited for both beginners and professionals.
If you require a soldering station with the highest temperature outputs around, you should consider the Hakko soldering station. This product is the best for both high heat and low heat projects as it offers a reliability and power level that delivers high-quality results every time. This also makes a perfect DIY gift for your loved ones.
Key Features:
Digital soldering station end safely
Adjustable temperature control
Reliable digital technology by HAKKO
Compact
Specification:
Brand

Hakko

Model

FX888D

Weight

2.6 pounds
UY CHAN Soldering Iron Station Kit
Do you continuously move between jobs? Are you in need of a robust and sturdy soldering gun that can accompany you and your work team wherever you go? The UY CHAN Soldering Iron Station Kit is the product you must purchase. Created as an improvement to its predecessor, the ts100 is a unit from UY CHAN and is a programmable soldering station designed for all your outdoor purposes. It has been engineered to heat up efficiently in seconds, with the ability to adjust the heat settings from 100 degrees to 400 degrees Celsius. All temperatures are displayed correctly on an OLED screen and are entirely accurate.
The UY CHAN soldering station kit comes with accelerated sensors that are powered by an stm32 chip, together with dual-temperature sensors for swift and smooth operations. To prevent your device from overheating, the UY CHAN soldering kit features an automatic overheating warning that alerts you whenever the temperature rises above the average. You can put your soldering unit to rest via this product's sleep mode, and also make use of external power sources thanks to this device's DC5525 power port.
If you're experiencing any issues with your soldering station and need a fresh start, the UY CHAN offers you the ability to reset your device via your computer. You get to reprogram custom functions as well as the temperature rising curves to suit your jobs. Keep this tool always handy in your tool box.
Key Features:
Digital oled programmable
Pocket-size
Dual-temperature sensors
Compatible with dc 12-24v ac adapter/power bank
Specification:
Brand

UY CHAN

Weight

3.52 ounces
Iso-Tip SolderPro 50 Soldering Iron
We can guarantee that you will love the Iso-Tip Solderpro Soldering Iron, a butane soldering iron kit by design, this is one of the best soldering iron kits currently being sold. It is a cordless safe and straightforward device that can be used anywhere your work is located. With a power range equivalent to 30-70 watts, the Iso-Tip soldering iron kits come with both a protective cap and a soldering tip. It is ready for work merely 20 seconds after igniting, with a fuel tank that accommodates enough fuel for 30 minutes of operations.
The Iso-Tip soldering unit is designed to fit into the comfort of your pocket. It is a compact micro butane powered machine that is versatile enough for use as a torch, soldering iron, heat tool or hot knife. To make all use possible, this machine features a design that includes interchangeable tips. This soldering unit can be used by all DIY specialists and hobbyist around their home. It needs no electricity to function; thus it works well on construction sites. Make use of your Iso-Tip soldering iron in all weather conditions and watch as it performs flawlessly.
The Iso-Tip soldering tool makes use of butane for its operations. The butane is stored in an easily refillable tank. It can be used for applications such as jewelry making, electronic circuit repair, eyeglass frame repair, light plumbing, arts, and crafts, thawing frozen locks as well as dental wax connections. Our selection of the best nail guns offers more great tools for you to check.
Key Features:
Equivalent power range of 30-70 watts.
Cordless, safe operation anywhere.
Ready to use 20 seconds after ignition.
Comes with soldering tip
Specification:
Brand

Iso-Tip

Model

7971

Weight

0.8 ounces
Sealody Digital Soldering Station
The Sealody Digital Soldering Station comes your way to show you why technological advancement is the best thing to happen to the world. This electric soldering iron is a durable product from Sealody, designed with high-quality and safe materials for optimum performance. It is a complete soldering kit that consists of a soldering iron, power unit, brass solder tip, an aluminum soldering stand, a solder tip, and a brass solder tip cleaning wire. It is well suited through its design for applications such as home DIY, electrical repairs and other soldering projects.
The Sealody Digital soldering station features the digital display of all essential information for your operations, some of which include the precision temperature required for your job. It features a dual safety design that is meant to keep users away from burns or other forms of damage. This design also helps maintain the proper angle of your iron, aiding ultimately in the fast dissipation of heat from your workpiece. The soldering stand included in this package is manufactured from pure, and as such, it possesses many robust features and an extended lifespan.
The soldering wire included for your soldering tip is made from brass and helps with getting rid of excess solder. The cable is also responsible for extending the lifespan of your suggestions by holding the iron being worked on. The manual included in the package is elementary to read and understand. It contains all information about how your machine operates as well as the methods of setup. An amazing tool you should always have in your tool bag.
Key Features:
Professional & Easy-to-Use
Heavy Duty & Safety Design
Strong Clean Ability & Long Use Cycle
59inch Temperature Range
Specification:
Brand

SEALODY

Weight

5.3 pounds
GLE2016 Electric Soldering Iron Kit
Another electric desoldering iron kit our team has fallen in love with, because of its durability and promise of excellent performance is the GLE2016 Electric Soldering Iron Kit. This kit is a 60-watt device designed with an iron-plated and stainless steel tip, with its significant properties being its reliability and durability. The quality of this product is seen in the choice of materials as well as the construction method employed by manufacturers. Powered by a ceramic heater core, the GLE2016 can heat up sufficiently in under 2 minutes. Its thermostat operates flawlessly between a range of 200-450 degrees Celsius, a range many models strive to achieve.
To make full use of this soldering station, the GLE2016 kit comes with five unique soldering tips to cater for the various applications you wish to undertake, no matter how basic they are. It also has ergonomic features that aid in the delivery of comfort. Such features include a non-slip soft rubber handle that helps users work for extended periods without any pain. It is a device that comes with a solder wire for removal of residue after usage. With this soldering iron kit, you don't require a soldering station, and you only need to plug and play. You may also like to check out guide to the best electric hand planers.
Key Features:
Made of an iron plated tip and stainless steel
5pcs different soldering iron tips
Non-slip soft rubber handle
Don't need a soldering station
Specification:
Brand

GLE2016

Weight

4.6 ounces
Milwaukee Electric Tools Soldering Iron Kit
The Milwaukee Electric Soldering Iron kit meets all requirements of the customer and can be used by anyone no matter their skill level. This is a professional soldering iron that heats quickly for swift operations, with a heat indicator that notifies users of their machines' readiness to operate and when it's time for it to be put off. This soldering kit comprises elements such as a soldering iron, a charger, chisel tip, compact battery, case, and a pointed tip. Upon ignition, it needs only 18 seconds to get ready for full operations of the most demanding applications.
The Milwaukee soldering iron kit offers users with unmatched access via its 3-stop pivoting head system, that gives users the chance to use their soldering kit in the most confined spaces. It features a total run time of up to 40 minutes thanks to its red lithium battery technology as well as its compact battery pack. There are color variations found on the onboard LED light status system located on this device. The various colors indicate to the user when their device is getting heated and when it is ready for use. The tool-free tip change feature of this machine makes it easy to switch from one soldering application to the other via the changing of the tips. Our guide to the best screw guns may be of your interest so check it out.
Key Features:
Heats Quickly
This Product Meets Customer Requirement
The Product Is Easy To Use
3-Stop Pivoting Head
Specification:
Brand

Milwaukee Electric Tools

Model

2488-21

Weight

4 pounds
 Buying Guide & FAQ
How We Chose Our Selection Of Soldering Kit
Reviews - The several experiences of users around the world will help determine if a specific model is the one you need for your projects. For the creation of this list of recommendations, several user opinions and feedback comments were analyzed, to provide readers with enough information on each product. These comments discussed the state of soldering kits after regular use and if they deliver on their promise of quality and durability.
Price - The cost of a soldering iron station depends on the model and the manufacturer. Some inexpensive models are great for temporary usage, although such units might not offer optimum performance. It is advised, however, that users must not spend a fortune to get an excellent soldering tool. The best options are those with costs found within the mid-ranges. All products discussed above are budget-friendly and can be used for a myriad of applications making them a valuable investment.
Quality - The quality provided by soldering kits is dependent on the materials used for its construction as well as the construction method employed. Quality also refers to the ease of use each product offers to the user with relation to the different types of applications that can be undertaken. Every product that has been recommended is recognized worldwide for its high quality. They are all approved by professionals in various fields for a myriad of activities and projects.
Features To Look For In Soldering Kits
There are some elements one must look for before you purchase a soldering iron since all models in today's market aren't designed the same. The difference in design easily means that one product that works for one project will not automatically work for another. Below, we discuss some factors to keep an eye out for when purchasing a soldering kit, to help you choose the perfect model.
Temperature - As far as temperature is concerned, every soldering iron will get hot, but in these times there are two things to be considered. The first thing is to opt for a model that offers an adjustable temperature feature. This is suitable for individuals who undertake different projects that require unique temperature settings. The second thing to consider is going for a model that can maintain the selected temperature.
Wattage - The least amount of power produced by any soldering iron kit must be 30 watts. Models with a low wattage cannot maintain temperatures for long and also take longer in heating up.
Tip - The best soldering unit is one that is versatile enough to take on several applications. For such models, you will need to make use of removable and interchangeable soldering tips. It is advised that users opt for tips manufactured by the same brand for easy compatibility.
Stand - A soldering stand enables you to place your hot iron somewhere safe while you work. It has been built with heat resistant material and offers a stable platform on which your soldering iron can rest while you undertake other applications.
Types Of Soldering Irons
Cordless Soldering Iron - If you need a portable soldering unit, the cordless is an ideal model for you. Built for easy use without electricity, these models are well suited for areas with no power source. They are, however, not as good in performance as their corded counterparts.
Pencil Soldering Iron - These soldering iron units don't feature adjustable temperature elements. They are connected directly into a wall socket and are well suited for short distance use.
Soldering stations - Soldering stations comprise of the soldering iron itself and a base that is usually designed with a holder, temperature dial and a cleaning sponge.
Soldering Kit FAQ
Q: What temperature should be soldering iron be for electronics?
A: There is no appropriate soldering iron temperature just for a particular type of solder. When soldering external mount mechanisms, a small tip and 600F (315C) should be adequate to merge without overheating the component quickly.
Q: How long does soldering iron take to heat up?
A: The time taken for a soldering iron to heat up differs depending on the manufacturer. There are some models with fast heating features that help the soldering iron heat up in seconds.
Q: Why is my soldering iron not hot enough?
A: The conventional soldering irons run on electricity and, if the circuit is damaged, the power will no longer work. If your soldering iron isn't producing heat, it is likely because of a disruption in the electrical circuit, ensuing from either a faulty connection in the iron or heating component failure.
Q: How do you clean a black soldering iron tip?
A: Soldering irons come with soldering wires and cleaning sponges made from brass. These elements help you get rid of any residue from the soldering process left behind on your soldering tip.
Sign Up Now
GET THE VERY BEST OF GEARHUNGRY STRAIGHT TO YOUR INBOX