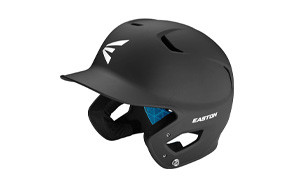 Easton Z5 2.0 Baseball Helmet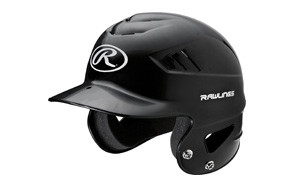 Rawlings Coolflo Youth Tball Baseball Helmet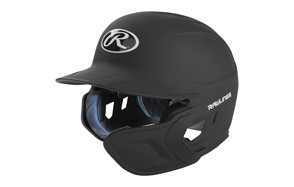 Rawlings MACH Matte Baseball Helmet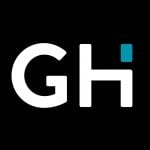 Just like the best baseball gloves, baseball bats, and baseballs themselves, baseball helmets are a crucial piece of gear that will guarantee safety when you're coming up to bat. They can improve your confidence, giving you peace of mind you won't get clocked in the noggin, and this will have a direct effect on your overall baseball game. Helmets have also seen quite an improvement since the days of Babe Ruth. Now, they are lightweight but durable and include unique ventilation systems to keep you cool throughout the game, as well as either built-in jaw guards or pre-drilled holes to attach one if necessary.
As enjoyable as baseball can be, you've still got to keep safe while playing. We've curated this guide to the best baseball helmets available today, so all you need to worry about is knocking it out of the park every time.
The Best Baseball Helmets
Baseball Helmet Buying Guide and FAQ
Features to Look for in Baseball Helmets
Size – If the helmet is too small, it will be uncomfortable, digging into your or your child's temples. A too-tight fit could hinder concentration and even cause headaches or leave marks behind.
Conversely, a helmet that's too large will be too loose, and therefore dangerous.
Quality – High-quality sports gear is essential if you want to get serious about playing. While cheaper products are useful for recreational purposes or even practice, anything competitive will demand decent-to-good-quality equipment.
Quality inspires more confidence and also ensures the helmet will last longer. Quality also usually means durability, meaning you won't need to repair or replace your helmet as often.
Faceguard – The best baseball helmet provides optimal protection for the entire head and face, which is why you should be looking for baseball helmets with jaw guard capabilities. Constructed with metal, these guards protect your mouth and jaw from the coming into contact with the ball.
Not all helmets have a faceguard, though. However, most helmets come with pre-drilled holes that enable you to attach a guard yourself.
Chin Straps – Chin straps will help keep the helmet in place. With a chin strap, the helmet shouldn't shift backward or forwards during play or running, meaning you don't need to rearrange or adjust it every few minutes.
These chin straps work similarly to the straps you find on bicycle helmets or snowboarding helmets, and they can dig into the skin if they are too tight. Make sure you find a chin strap that is neither too loose nor too tight.
Ear Guards – The ear guards will protect your delicate ears from the ball. The helmet should wrap around the ears gently, so they aren't squished. You should still be able to hear everything that's going on.
Some helmets may only come with a single-ear guard, the style used in professional play. However, not all helmets are like this, and the more versatile options that are also suitable for softball will have ear guards on both sides.
Maintenance – Maintenance is a crucial part of choosing a helmet. If the helmet is easy to care for, it will last longer as you won't need to worry about dirt or debris damaging the shell or interior padding.
Learn to care for and maintain your helmet to prevent it from deteriorating.
Fit – The fit of the helmet should match the size of your head. There is a range of sizes available, so pick one that is suitable for your age.
Most of the time, the helmets are one-size-fits-all for the age group, but you may find Small/Medium and Large/Extra Large options for adult helmets. You can also use extra padding if the helmet feels a little loose.
Baseball Helmet FAQ
Q: Do you wear a helmet in baseball?
A: Regardless of how old you are, a helmet is essential for baseball if you want to enjoy a safe and successful game. Batters must wear them, as should anybody running the bases or waiting to bat next. You will also find the umpire wearing a helmet, as well as additional protective gear, while some leagues (usually Little League) will require everyone on the field to wear a helmet.
With sports head-injuries common in the news, and especially considering the effects of concussions on younger kids, you must accept that you should wear a helmet to play baseball.
Q: How long will a baseball helmet last?
A: A baseball helmet will often last until you grow out of it, and you take care of it properly, such as keeping it clean and making sure you do not accidentally scuff or damage the shell. However, it can be more complicated because of the certification system in place.
A baseball helmet worn in competitive games must first undergo a certification process to deem it wearable. This process analyzes how safe the helmet is for you and whether it does the intended job. NOCSAE conducts these certifications.
If you are purchasing a new helmet, make sure it's certified. Note that reconditioned or repaired helmets should undergo a second inspection to make sure they're still suitable for playing. While most people will replace a helmet after three years of regular use, the certification can last ten years before being deemed illegal.
Q: What's the difference between baseball and softball helmets?
A: There are many similarities between baseball and softball helmets, and to the novice, it's tricky to identify any discernible difference at all.
If there is any difference, it is that Major League Baseball helmets will only cover one ear, whereas softball helmets cover two. However, as we are pretty certain you, dear reader,  are not an MLB star, this shouldn't matter much to you, although your league may require specific equipment or styles.
There may also be differences in the jaw guard, materials, and other design quirks, but this is something that will vary between brands and is not necessarily something that is a consistent difference between baseball and softball helmets.
Q: How is a baseball helmet supposed to fit?
A: A helmet that does not fit correctly can affect comfort, vision, and protection, all of which are vital for ensuring you can perform at a high level.
The easiest way to ensure this is to buy a helmet in your head size. Some parents might buy baseball helmets with the idea their kids will grow into it. However, this can affect their children's game and could cause the helmet to fall off or obscure their vision when stepping up to the plate.
The helmet must not be too tight or too loose. If you have long hair but plan on cutting it short, it might be best to wait until after your next haircut to get the right size. The ear guards should not dig into the side of your head, while faceguards must offer sufficient protection and not leave the chin or area around the top lip exposed. If the helmet has chin straps, these should not dig into the skin, either.
If the helmet and the brim hang low, children may not see an approaching ball, and it's also awkward to adjust every few minutes.
Ideally, the helmet should be comfortable with the brim positioned about an inch above your eyebrows. Anything too high or low puts you at risk from a ball injuring you.
If you cannot find a helmet that offers an exact fit, you can purchase padding kits.
Sources:
Safety Tips: Baseball (for Teens) - Kids Health
Baseball Batter's Helmet Fact Sheet - Children's Night Clinic