Best Smart Sprinkler Systems In 2022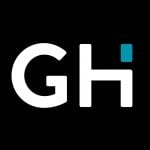 This product guide was written by GearHungry Staff
Last Updated
January 7, 2019
GearHungry Staff
GearHungry Staff posts are a compilation of work by various members of our editorial team. We update old articles regularly to provide you the most current information. You can learn more about our staff
here
.
GearHungry may earn a small commission from affiliate links in this article.
Learn more
Automating your home with smart technologies is the number one trend in homeownership, and it's not going to deflate anytime soon. In fact, we've seen more in the last few years in smart home automation development than ever before, with more to come. The thing is, it's not just your home anymore: your entire property is about to get automated, starting with your sprinkler system. It's time to bring your home into the new age, and upgrade your efficiency and resource use.
Smart sprinkler systems are designed to lower your water bills without wildly impacting your electricity bill, make your life easier, and save your joints all the stress of watering the lawn for yourself. Beyond that, they're a lot better at providing thorough results without wasting water. We've taken a look at the vest best smart sprinkler systems on the market, and ranked them based on cost, warranty, effectivity, ease of installation and more. Let's get you on the path to a smart home.
The Best Smart Sprinkler System
Orbit B-hyve Smart Sprinkler System
If Rachio didn't tickle your fancy, Orbit has what you're looking for. You'll still get to use this system with Amazon Alexa, but you'll get access to a more intricate forecasting system. Orbit measures the moisture in the dirt, uses history (requires a bit of use to really utilize this feature), and multiple other methods to detect if it should water the lawn, or just let it be. That saves you a ton of money, and the unit itself also consumes a very low amount of power, so you won't see a major impact on your electric bill.
But let's talk about installation. Given the fact that most smart lawn sprinklers are fairly easy to install, this one fell far from the tree. Lengthy installation, and the multiple Wi-Fi channel feature can do more harm than good. If you're using the iOS, Android or web apps to use your smart sprinkler, those multiple channels can interfere with other Wi-Fi-enabled items in your home, and lose connection. While the issue is easy to fix, it reduces the hands-free ideal of going with a smart sprinkler system in the first place. You may also be interested in some of the best rain barrels from our list, so check them out.
Key Features:
Programmable app works on iOS, Android and web apps
Low power consumption won't impact your energy bill
EPA WaterSense certified
Specification:
Brand

Orbit

Model

57946

Weight

3.59 pounds
More advanced forecast system inspects dirt moisture, usage history and more
Works well with Amazon Alexa
Semi lengthy installation process
Six different Wi-Fi channels can interfere with one another
Rachio 3 Smart Sprinkler System Controller
This is the newer generation of Rachio's groundbreaking system, returning with the same number of zones, and a truly intuitive app that lets you control everything perfectly. As you might have imagined, the upgraded model is still fully functional with Amazon Alexa. The upgraded system includes stronger forecasting information, such as local weather tracking, and a greater use of data to determine when it's appropriate to water the lawn. The downside is that the exterior isn't waterproof, so we recommend getting a simple acrylic case to protect it.
The major design flaw here is that you have to program each of your eight zones individually, so setup can take a very long time. Physical installation is still a simple enough feat, and when you integrate this into your lawn, you'll be under the EPA WaterSense certification to guarantee lower water consumption, and a mitigated utility bill at the end of the month. This also makes a perfect gift for gardeners in your life.
Key Features:
Eight zones to control
Wind and raid detection reduces water consumption
EPA WaterSense certified
Specification:
Brand

Rachio

Model

8ZULW-C

Weight

2.9 pounds
Works flawlessly with Amazon Alexa
Upgraded forecast system from previous models utilizes local reports and data
Chassis is not inherently waterproof; requires a cover to keep it safe
Each zone needs to be set up individually
Skydrop Halo Smart Sprinkler System
Skydrop's system is a great breakaway from the norm, because it's also equipped to work with Google Home as well as Amazon Alexa. We're absolutely ecstatic at how simple this is to install; it's probably the easiest time we had actually hooking up one of these units. We knew it had to be too good to be true, because when we downloaded and ran the app, we were less than impressed.
It gets the job done, but it fails to send push notifications, is rather limited and sometimes freezes. Not exactly a welcoming introduction into smart sprinkler use. The only other thing to keep in mind is that this doesn't save you as much water as Rachio or Orbit. You can save an average of 20% on your home water bill, and that's still excellent (especially at the reasonable price for the unit itself), but we're hoping to see more water salvage in their next gen model. Make sure you also check our guide to the best electric weed wackers.
Key Features:
Eight zones to control
Straightforward and simple installation process
EPA WaterSense Certified
Specification:
Brand

Skydrop

Weight

1.9 pounds
Works with Amazon Alexa
Extremely cost-effective to get started
Lower average savings than competitors
App appears to be perpetually stuck in beta stage
Rain Bird Wi-Fi Smart Sprinkler System
Rain Bird put a heavy focus on keeping this budget-friendly, and we thank them for that. The model isn't an aesthetically pleasing addition like Rachio, but that's not really what we're going for. You get the standard eight zone control, as well as full communication with Amazon Alexa to make this as hands-free as can be. Out of all the apps for the units we've reviewed, Rain Bird offers some of the best data gathering, and allows you to use it in multiple ways.
But when it comes to the hardware, there's a bit of an issue. Who uses non-LED or LCD screens anymore? The screen is difficult to see when manually operating, and has such a low resolution that you feel like you're using a Tamagotchi in 1997. Rain Bird picks up the slack where others have dropped the ball, because their app and notification system is practically flawless: get a notification in the office, turn the sprinklers on, come back to a lush lawn. It's that easy. You can combine this sprinkler with one of the robot lawn mowers from our list.
Key Features:
Controls up to eight zones at a time
Notifies you from anywhere, lets you take care of issues immediately
Excellent app includes tons of information
Specification:
Brand

Rain Bird

Model

ST8I-WIFI

Weight

1.5 pounds
Extremely cost-effective with a sturdy construction
Fully compatible with Amazon Alexa
Manual programming method and unlit screen is very outdated
Delay system can outsmart itself and may require manual intervention
Netro Smart Sprinkler System
If you've got a bigger lawn than most, or one that's a bit hilly and hard to manage, Netro's option was designed with you in mind. You get a staggering twelve zones to control, each of which is programmable through Netro's app. Now, their apps for iOS and Android aren't fully developed and undergo consistent updates. We'd rather that than an app that developers forget about, but it's something that might require a bit of patience.
Other than that, the Wi-Fi connection has a limited range and requires you to be a bit more strategic when placing it in accordance with your router. For its primary function, Netro handles it like the other big brands we've mentioned, saving you up to 50% on your water bill annually, and using top-grade weather forecasting to ensure your lawn is only getting what it needs, and not a drop more. Our selection of the best garden hose nozzles offers more great items like this so check it out.0
Key Features:
Saves up to 50% of annual water use
Easy installation requires no tools
Comes with twelve zones
Specification:
Brand

Netro

Model

Sprite-12

Weight

8.2 ounces
Automatic scheduling system
Advanced weather awareness program ensures your lawn only gets what it needs
Wi-Fi connection is limited
Apps and web access are not fully developed
Orbit Four Station Smart Sprinkler System
Orbit's previous-generation model comes with a bit less volume, but also comes at half the cost of their newer version. It still uses the same great Orbit app that lets you accurately predict weather changes, and detect scheduling habits that will optimize your water consumption or lack thereof. It has the WaterSense certification, a lower power rating, but it doesn't fire on all cylinders. This unit has a maximum of four zones, so those of you with smaller lawns can benefit.
Even with just four zones, there's a problem with how those zones are controlled. The software is great, but it applies information based on the sprinkler head, and not on the surface area that's being watered. Basically, if you're using this in an awkward or hilly are of your home, you could get pools of water in some spots, and dry patches in another. Flat lawn? This works like a charm. If you love gardening, make sure you also check our guide to the best riding lawn mowers for more great items like this.
Key Features:
EPA WaterSense certified
Intuitive app works on iOS, Android and web apps
Manual options allow you to override app if need be
Specification:
Brand

Orbit B-hyve

Model

57915

Weight

1.9 pounds
The most inexpensive model on our list
Very low power consumption rating
Maximum of four zones, designed for smaller lawns
Zone control needs more work
Smart Sprinkler System Buying Guide and FAQs
It's not just enough to test them out: we've broken down every element of these smart sprinklers, as well as the industry standard, to show you exactly what you should be looking for. Your hard-earned money should be working for you, and with this investment in your home's future, you'll be maximizing your efficiency, so long as you know what to look for.
How We Chose Our Selection of Smart Sprinkler System
Brand - In the tech space, branding is everything. These are the companies that help redefine our homes, technology and how we use products. In tech, we ride pretty hard on brands and their history, which gives you a much better insight into how they're going to handle advancements moving forward.
User Reviews - Who could avoid these? You have to sift through them for certain, and understand that anyone who has a valuable opinion will write out a detailed, thought-out review, but there are some nuggets of wisdom buried in there. We use these to help devise a shortlist of potential list-makers, and they occasionally help to shed some light on false advertising tactics by would-be reputable companies.
App Compatibility and Updating - The world's moving fast, but your software shouldn't get left in the dust. When you go with any smart home upgrade, you want a reputable company that invests time and funding into app development and maintenance. When you purchase cheap internationally-produced knock-off brands, they're hijacking some older version of a software, and not updating it accordingly. You end up losing out.
Annual Savings (Average) - Let's take a moment to admit that the savings you can see in a year's time is pretty fantastic. If you live somewhere with high water costs, you're going to see more savings than the average individual. We took the initial cost of the system, and paired it against the savings percentages and average American water utility bill. The point is that you want this to pay for yourself. This is an investment: not a purchase.
Functions - Scheduling, weather forecast and all of the above. We'll go more in-depth on the importance of these in a moment, but they're something that's critical to ensuring your system won't be outmoded in a year's time. The more functions, the more areas you have that can be updated and upgraded. Nobody wants to buy a new smart system, for anything in their home, knowing it's going to be useless in a short amount of time.
Features to Look for in Smart Sprinkler Systems
App Remote Control - It's the only aspect that's manual. Some older generation smart sprinkler systems would just take the reins, but that didn't always mean the most efficient use. We're still in the early days of detection and AI controlling our appliances, and you definitely need access to a remote app. The more functions, the better.
Schedules - No two apps or sprinkler systems are created equal. While some brands master the hardware, they fall short on actual operations. Scheduling is huge, because at some point, you'll be completely hands-free from watering your lawn and monitoring your system, apart from the occasional gander at data that's been collected.
Zones - The number of zones is directly correlated to the amount of space you'll be able to water. It also designates how many different control points you have, in the off chance you want to manually water your lawn using the app or other control functions. Zones are one of the main attributes to look for, primarily the quantity and what control you have over them.
Weather Intelligence - Forecast prediction is one of the major benefits to engaging in a smart sprinkler system. If you're out of town, or even just at work when a rainstorm strikes, using the sprinklers is going to be overkill. Weather intelligence helps prevent that from happening, ensuring that your sprinklers never go on. It saves you water, utility costs, and saves your lawn from literally drowning.
Smart Voice Assistant Compatibility - We'll discuss the hardware requirements in a moment, but the software should absolutely be compatible with your smart hub and smart voice assistant. Alexa, Siri, Google Assistant - whatever it is that you're using, you should be able to activate your smart sprinkler system through them, and perform all necessary actions. Many units, including the Rachio system on the top of our spot, is perfectly compatible with Amazon Alexa in every way imaginable. Your smart hub is the lock, and adaptability from your smart sprinkler system is the key.
Wi-Fi Connectivity - If it's not connecting through a straight bluetooth connection, it will need Wi-Fi to get the job done. This allows you to connect the smart sprinkler directly to your own network, and access it remotely from your computer, tablet and laptop without a bluetooth connection. Think of your Wi-Fi connection as the bridge, communicating between two electronics. Wi-Fi connection also allows you to hook this up to your smart hub.
Smart Sprinkler System FAQs
Q: What is a Smart Sprinkler System?
A: Smart sprinkler systems either attach to your current lines, or can sometimes include the sprinklers, water lines (and more) to start you off. They utilize bluetooth connectivity, Wi-Fi, scheduling, weather forecasts and weather intelligence reports and more, to optimize your water use. What does that mean for you? Lower utility bills, and a lessened carbon footprint.
Smart sprinkler systems use intelligent programs to detect how much water you're using, and adjust it based on the current weather conditions. It also feeds you data through a smartphone, tablet or laptop/PC application, where you can use that data as actionable intel. Monitor your lawn, decide if it's getting too much water, not enough, and adjust accordingly. Over time, your smart sprinkler system learns and adapts, ensuring that you're only using what is necessary, while still getting a fantastic lawn.
They're one of the next steps in home automation, taking things outdoors instead of inside. A staggering amount of American homes aren't utilizing their power or water properly, and home automation is changing how we view our efficiency. Smart sprinklers keep your lawn looking their best, ensure as little input from you as possible (after getting things going), and give you one less thing to worry about on a day to day basis.
Q: What is EPA WaterSense, and Why Does it Matter?
A: The EPA isn't exactly the most beloved American government institution, but they have credentials in data analytics and accurate predictions about the environment. As a result, they can crunch numbers with the best of them, and their WaterSense rating does carry weight. Products like the Rachio system (our top pick) earn their EPA WaterSense ratings by following strict regulatory guidelines that prohibit excessive water use.
While it's not impacting the entire globe all at the same time, you can look at annual crises centered around water shortage, which can be mitigated with responsible water consumption and use. An EPA WaterSense rating isn't just there to make you feel better about buying the product, but guarantees federal environmental regulations are met, while dually cutting down on your utility costs, carbon footprint, and overall ecological impact.
Q: How Much Does it Cost to Install a Smart Sprinkler System?
A: You'd be surprised to find that just about every single smart sprinkler system is simple to install. By simple, we mean taking it out of the package, following between four and nine instructions, and voila, you're good to go. That is, that's for the smart system itself, and not the cost of your actual sprinkler system, water lines and hardware.
For the smart hardware, you can install it without ever having to pay a penny out of pocket. If the instructions aren't clear, many of the brands we reviewed offer an Amazon in-home expert to install it for you, and ensure it's firing on all cylinders before leaving. If you're just starting to get the hang of working on the house, if you're a new homeowner, or you just want to be sure it's done right, this is a fantastic option to go with.
Q: How Much Water Can I Save With a Smart Sprinkler System?
A: It's an arbitrary answer, but it depends on your lawn and expected use. Let's use our number one pick as a basis to go off of: it has an eight zone system, allowing you to cover a large amount of space in an efficient manner. We tested it on a 1,000 square foot area to see how much water we could save.
On average, you can save up to 44% of your normal water consumption, though the marketing material behind that specific model states that you can reach up to 50% water salvage with optimal settings in place. Even with someone inexperienced in using a smart sprinkler system, achieving 44% is a fantastic result.
The average water bill in America is roughly $37.00 per month: imagine sizing that down to just under $21.00 per month. On average, that's over $190 per year (which means that most smart sprinkler models will have paid for themselves in as little as nine months). Saving water isn't only economically and ecologically friendly, but it leaves more room to put that savings into further home automation, and save even more money as time goes on.
Sign Up Now
GET THE VERY BEST OF GEARHUNGRY STRAIGHT TO YOUR INBOX