Best Triathlon Watches In 2022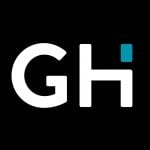 This product guide was written by GearHungry Staff
Last Updated
December 31, 2018
GearHungry Staff
GearHungry Staff posts are a compilation of work by various members of our editorial team. We update old articles regularly to provide you the most current information. You can learn more about our staff
here
.
GearHungry may earn a small commission from affiliate links in this article.
Learn more
Training for any event can be a challenge, and while it isn't exactly running weather right now, this is sure to change before you know it, so you may as well start preparing. A triathlon is great for proving to yourself (and others) that you're so much more than just some dude who talks a big game, it's a chance to push yourself to the limits of what you can achieve, and while it might be the worst experience of your life, you'll feel like a whole new man once you cross the finish line. To prepare for this, you must invest in the best triathlon watch you can.
These watches are much more than your average timepiece, and they range from the simple but effective to the feature-filled surprises you've come to expect from ever-evolving and multifunctional technology of today. This includes heart rate monitors, activity tracking, wide compatibility, and digital time display, but that's a given, isn't it? So, on your marks, get set, and check out what we've selected for you.
The Best Triathlon Watch
Garmin Forerunner 935 Triathlon Watch Running GPS Unit
Our number one choice for the best triathlon watch comes in the smart, sleek, and ever-so-efficient form of the Garmin Forerunner 935 Running GPS Unit, which we all know means something like an exercise tracking watch, but in a fancier way. This lightweight running watch is an ideal partner for athletes and is packed with useful features including cross-system compatibility and advanced dynamics, providing everything a budding triathlon trainer could ever need.
Unlike some watches, this Garmin watch can double perfectly as an everyday watch while still offering you the detail and performance you expect from a sports watch. The wrist-based heart monitor ensures accuracy, while the seemingly never-ending app possibilities will guarantee you always know where you've been and where you're going. Also useful is the free Garmin Connect syncing function. This is the best place to store all your activity data and see how much you've improved since first strapping this baby to your wrist, making it an undisputed forerunner of a running unit, indeed.
Key Features:
Wrist-based heart rate system
Compatible with Android, Apple, and Windows
Advanced running and multi-sport features included
Offers advanced dynamics for running, swimming, and cycling
Specification:
Brand

Garmin

Model

010-01746-00

Weight

1.76 ounces
Garmin Fenix 5 Sapphire Triathlon Watch
If you're interested in the premium, top of the range, gold medal triathlon watches, then feast your eyes at the top of the podium where the Garmin Fenix 5 Sapphire stands tall and proud. This watch goes a few steps further than the Forerunner and brings you all your key stats right to your fingertips. Included are the GPS and Elevate wrist-rate tracking, a compass, and multiple advanced performance metrics to keep you up to date on your triathlon preparation – or lack of it.
The multi-sport capabilities allow you to record information on running, cycling, swimming, along with a plethora of other activities so you'll always be able to find a use for it, no matter how intense your workout. You can also download customizable watch faces and change the straps to suit you. Also available is the Performance or Cycling Bundle options, giving you the chance to make this watch does everything you'll need it to, and a little more, as well. Be sure to also check out our list of the best golf GPS watches for more great items like this.
Key Features:
Elevate wrist heart rate technology
Rugged design for multiple adventures and activities
Outdoor sensors with GPS and GLONASS satellite reception
Garmin Online fitness community connectivity
Specification:
Brand

Garmin

Model

010-01688-10

Weight

11.8 ounces
Garmin Forerunner 735XT Triathlon Watch
The Garmin Forerunner 735XT is a multi-sport watch that's bound to offer you (almost) as much joy as the more expensive models, but not be as much of a burden on your bank account. Keeping with the classic and classy minimalist design, it's an excellent everyday watch that doubles as a sports accessory like few others on the market. With it, you'll get wrist heart rate technology, smart notifications, and automatic updates, and the chance to personalize it how you like it.
You'll also be able to download a multitude of apps, giving you more control than you ever thought possible from a timepiece. Unlike other watches in this price range, it provides a wide variety of metrics to keep you informed about your performance and helps encourage you to smash your fitness targets. Both enthusiasts and casuals will find something to love in this watch, but if you don't feel you need something with all the bells and whistles of its predecessors, then there aren't many better watches for you than the 735XT.
Key Features:
Multisport features
Wrist heart rate technology
Smart notifications and automatic uploads
Custom watch face and app possibilities
Specification:
Brand

Garmin

Model

010-01614-00

Weight

1.6 ounces
Garmin vívoactive 3 GPS Triathlon Watch
Jumping straight back onto the Garmin Train, the vívoactive 3 GPS Smartwatch is an excellent value training watch that allows for contactless payment (for when you need to stock up on protein powder) and provides you with some useful built-in sports apps for some of the widest variety of capabilities we've identified. Immediately, you'll be shocked at the ease of use, and the large watch face is simple to read without feeling overbearing on your wrist, which is something many watches – smart or not – suffer from.
While some smartwatches provide just one benefit while ignoring other needs, this is a watch that can do it all, and anyone training for a triathlon should think about this the next time they step out onto the track, start pedaling, or lace up their swimming trunks. There are also unlimited personalization options, so you can feel you've got a new watch as frequently as you want to. This may not sound too important, but it helps the vívoactive 3 graduates from a good to great triathlon option if you want to combine affordability with functionality. Make sure you also check our guide to the best Bulova watches for more great options.
Key Features:
Contactless payment allows you to make purchases with your watch
Unlimited personalization with a variety of apps and watch faces
VO2 max helps to monitor your fitness levels
Over 15 pre-loaded GPS and indoor sports apps for running, swimming, and yoga
Specification:
Brand

Garmin

Model

010-01769-01

Weight

6.25 pounds
Garmin Approach S20 GPS Golf Triathlon Watch
The Garmin Approach S20 GPS Golf Watch isn't strictly a triathlon watch, but it still offers enough features for it to double nicely as a great triathlon training companion for much cheaper than we've found already. The most important features are without a doubt the Bluetooth Smart and ANT+ connectivity options, which help record all kinds of data, and the large watch face is ideal for quick reading when you're in the throes of your trial run.
On this watch face, you'll also be able to check up on calories burned, the step counter, and your completed distance, giving you pretty much every metric you'll need for sufficient training recording. The software will update automatically, meaning you'll not need to upgrade products every year and, it comes with a fully hinged strap, which adds comfort no matter what you're doing. As a golfing watch, you've also got everything you need for when you want to take some time off from triathlon training and blow off steam on your home course, which is what we all need sometimes. Love watches? Check out our review of the best tactical watches for our top picks.
Key Features:
Fully hinged and sleek for both style and comfort
Bluetooth Smart and ANT+ connectivity
Displays steps, calories burned, and distance
Free updates for regularly used tracks and courses
Specification:
Brand

Garmin

Model

010-03723-01

Weight

1.6 ounces
SUUNTO Ambit3 Peak HR Monitor Running GPS Triathlon Watch
Coming complete with a built-in heart rate monitor, the Suunto Ambit3 Peak is a more-than-formidable competitor to the Garmin Fenix. With smartphone connectivity, 100 meters of water resistance, and a reliable built-in compass, you're provided a triathlon watch that will serve you well for many races to come. Our favorite feature is the ability to log multiple types of sports at once, making it an ideal triathlon accessory, and it also provides activity-based recovery times, so you'll never over or under-do it once you've got your breath back.
Thanks to the Suunto apps, you can also increase these features which gives you excellent control over your activities you never thought possible. It is slightly larger than other options on the list watch-face-wise, but this doesn't affect performance, and for many of you it might even be what you prefer. This doesn't change that it is, by all accounts, a remarkable GPS watch, and what it may lack in grace it makes up for considerably in reliability. Find more great products like this by checking out our guide to the best solar powered watches.
Key Features:
Delivers a stable and accurate weather and altitude information
Offers 100 meter water resistance
Connects to smartphones for activity syncing
Built-in compass, and GPS with a heart rate monitor
Specification:
Brand

SUUNTO

Model

SS020674000

Weight

4.6 ounces
Timex T5E901 Ironman Classic 30 Triathlon Watch
If you're still searching for cheap triathlon watches, the Timex T5E901 Ironman Classic 30 is the perfect choice for you. At less than $40, it's an ideal running, swimming, and cycling partner that can be used straight away, with no learning curve or pouring over the instruction handbook. The 30 lap memory gives you ample data storage options, while the 100-meter water resistance is sufficient for your basic triathlon needs, and it may be more reliable than the more expensive options.
Sure, this Timex watch will not sync your apps, monitor heart rate, or upload track information, but for the price, you can't expect it to. What you can expect, though, is a reliable entry-level watch that provides you with excellent basic requirements. You might need to put in a little extra work recording progress manually, but for cheap, easy-to-use functionality, there's no watch better, especially for those just getting started.
Key Features:
Provides 30 Lap memory
Water resistant up to 100 meters (330 feet)
Indiglo light up dial for easy reading in low light
Up to a 10 year battery life
Specification:
Brand

Timex

Model

T5E901

Weight

3.2 ounces
Triathlon Watch Buying Guide & FAQs
How We Chose Our Selection of Triathlon Watches
Finding the best triathlon watch involved looking at four key features only the top of the range products offered.
Price - Good value triathlon watches may seem scarce without missing out on top-of-the-range features you've convinced yourself you need. That isn't the case, though, and you can still get an effective triathlon watch without breaking the bank. We've tried to select a range of watches that are affordable for everyone from experienced triathlon athletes to those just getting into it.
Reviews - Checking out triathlon watch reviews proved massively useful when making our selection. This is because we don't (always) have the time to try out these watches while training for our own triathlon. Instead, we look at the massive amount of reviews from people who have been there, done that (and probably gotten a t-shirt or two).
What's also useful is their prior experience with other watches. Their well-rounded knowledge of the difference between certain watch types helps us to put together a well-informed comparison between many very similar (but also very different) types of triathlon watches. Because of this experience, they can also inform us (and you!) of any issues they've encountered with the watch, which further helps justify our selection and gives us the chance to give you the balanced guide you deserve. You're welcome, by the way.
Brand - Yeah, we've put a pretty heavy focus on Garmin watches than we usually would, but that's purely down to the sheer quality and variety (both in terms of features and price) that Garmin offer. However, we understand that everyone's preferences are different, so we ensured we found a variety of other brands to make sure there's something for everyone.
That being said, we haven't just selected any old brands, and besides the plethora of Garmin products, we've also looked at reliable watches that offer the best quality on the market. These aren't just brands we thought looked good or sounded cool, they are genuine and well-respected competitors of the most popular triathlon watch brands, and most times are often preferred to what many would consider 'flagship' products.
Features - There is such a massive amount of features possible on the modern triathlon watch, and because everyone's training needs are different we've tried to find watches with the most useful features for beginners all the way to the experienced.
The most basic features you need to look for in a triathlon watch is a timer, and it also needs to be waterproof or water resistant and comfortable, but this is expected of any sports watch. It is also helpful to have an indicator for calories burned, and a step counter. If you want more advanced features, you'll have the chance to pick from the likes of smartphone connectivity, GPS tracking, switching between sports in one session, and a heart rate monitor, and the majority of these watches will come with all of these included.
For triathlon training (and eventual participation) these are the most useful features, but many watches come with even more, which means you can use it for much more than just triathlons. You may end up paying more for these watches, but with the incredible amount of useful features it'll end up being worth it.
Triathlon Watch FAQs
Q: Are all smartphones compatible with all triathlon watches?
A: Unfortunately not. While most triathlon watches will connect and sync seamlessly with your smartphone, there are some products which do not have the capability to do this. You can see this with the Timex (the last product on our list), which at less the $40 doesn't come with the ability to connect to to Apple, Android, or Windows smartphones.
If smartphone integration is important to you for logging stats and data, and having as much control over your triathlon training as possible, then spending a little more on your triathlon watch may be worth it.  This will make keeping records of training progress more straightforward and accurate and simpler than manual recording. This accuracy is crucial for any kind of training regime, and triathlon training is no different.
However, if you aren't too concerned with keeping accurate logs (or just aren't into all this shiny new technology) then a triathlon watch that offers lap memory, timers, and other basic features should suffice.
Sign Up Now
GET THE VERY BEST OF GEARHUNGRY STRAIGHT TO YOUR INBOX