Best Watch Rolls in 2022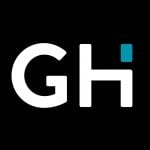 This product guide was written by GearHungry Staff
Last Updated
November 9, 2018
GearHungry Staff
GearHungry Staff posts are a compilation of work by various members of our editorial team. We update old articles regularly to provide you the most current information. You can learn more about our staff
here
.
GearHungry may earn a small commission from affiliate links in this article.
Learn more
How do you transport a watch, okay yeah on your wrist, well done, but what if you have more than one? Watches aren't just used to tell the time, but now, in an age of smartphones being able to tell us the time whenever watches are more of a fashion accessory than ever. They can transform an outfit, but not every watch suits every outfit, sometimes you need to mix and match. To make transporting your timepieces safe and stylish you need something protective and sophisticated, what you need is the best watch roll. Coming in all shapes and sizes we've picked out the very best for your convenience, so check it out.
The Best Watch Roll
Hide & Drink Soft Leather Travel Watch Roll Organizer
Our first pick for the best watch roll is the Hide & Drink Soft Leather Travel Watch Roll Organizer. For those who love all things vintage, this is the roll for you with high-quality leather that's handcrafted with elegance. The pockets are spacious and deep enough to fully protect your timepieces, while the Swayze Suede offers incredible softness for a reliable buffer.
As for transport options, the lightweight and compact design mean it'll slide easily into your backpack or suitcase. Perfect for those with a substantial watch collection, it'll hold up to four watches, meaning you've always got an option on your globetrotting adventures. Be sure to also check out our list of the best watch winders for more great items like this.
Key Features:
Vintage style storage
High-quality, hand-cut leather
Compact and lightweight
Holds up to four watches
Specification:
Brand

Hide & Drink

Model

B01K4Y1RIA

Weight

4.5 ounces
The WOLF Blake Men's Watch Roll is a great option for anybody who wants guaranteed protection in a solid, secure product. The snap closure ensures your watches are kept protected inside the tough and durable case. Inside, there's enough room to store three watches, and you'll have watch guards included to keep the straps and faces safe and sound.
It uses an innovative design that sets it apart from other, more ordinary designs, which is ideal for anyone who loves to have something unlike anybody else. The leather covering is also completely genuine, which further ensures excellent quality that your watches don't just require but deserve. This is an excellent way to store your Nixon watch.
Key Features:
Snap closure
Watch guards included
1-year worldwide manufacturer's warranty
Holds up to 3 watches
Specification:
Brand

WOLF

Model

305628

Weight

15.2 ounces
WATCHPOD Travel Watch Roll Case
If you're someone just on the cusp of starting their watch collection, but still want to ensure complete protection during your travels, then this single watch travel case from WATCHPOD should be taken into consideration immediately. It has a crush-proof hard shell, so any fears of cracked glass and creased straps are discarded, even if the case takes a battering.
Inside, the cushioned interior adds further protection, and while it can only hold one watch, it's all you're going to need for now. It will fit any style of watch, too, ranging from minimalist timepieces to automatics, to solar, as well as everything in between. It might not have the class of leather cases, but if you're all about protection, then there are few that will stand up against this, especially at the price. If you need an advice on what watch to buy, make sure you check our Fossil watches review.
Key Features:
Maximum protection with hard shell
Cushioned interior
Fits any style up to 50mm in size
Holds 1 watch
Specification:
Brand

WATCHPOD

Model

WC-17

Weight

1.6 ounces
Diplomat Black Leather Quad Watch Roll Storage Case
Looking both smart and durable, this Diplomat Black Leather Quad Watch Storage Case is something that's designed for the experience watch collector and provides a great storage option both at home and on the road. Opening flat, you can store watches in both the lid and the base, and has a smart and useful leather flap which prevents abrasions.
The watches are further protected with ultra soft suede, while the high-quality zipper is designed to keep the contents secure. Holding up to four watches, you'll have an array of options no matter the occasion, and a watch case that's sure to keep them protected. From luxury to sports watches, all will look good in this watch roll.
Key Features:
Ultra soft black suede
High-quality zipper for protection
Leather flap inside to prevent abrasion
Holds up to 4 watches
Specification:
Brand

Diplomat

Model

31-468

Weight

8 ounces
Barton Waxed Canvas Watch Roll
A substantial watch roll that's crafted using premium materials for a classic appearance for your travels, this Barton Waxed Canvas Watch Roll has space for 5 watches, along with flanelette lining that provides the security and softness required to keep your delicate watches safe.
In addition to this, the custom stitching won't just make you feel special, but also add a level of sophistication that other watch rolls may miss out on. The leather band is durable and keeps everything wrapped up tight with ease, and the canvas itself is water resistant, which ensures that it keeps its vintage look for years without being damaged by water stains, which can be unsightly. You can place your fancy Diesel and Chronograph watch on one side, Dive and hiking watch on the other. 
Key Features:
Premium, water-resistant canvas with flanelette lining
Custom stitching
Genuine leather band
Holds up to 5 watches
Specification:
Brand

Barton

Model

B07D8FMRX1

Weight

10.4 ounces
Case Elegance Vegan Leather Travel Watch Roll Case
Elegant by name and elegant by nature, the Case Elegance Vegan Leather Travel Watch Case goes a little further than competitors by developing their cases using plastic molding as opposed to the cardboard you'll find with other products. This allows it to last much longer and will keep its shape where weaker materials would fail, giving you a watch travel case you can rely on.
Inside, there's space for up to 3 watches, which are further protected with dividers that prevent rubbing against one another and damaging the faces or straps. There's also soft cushioning, which will protect against knocks and drops along the way. And if you need a watch for traveling, check out our compass watches review. 
Key Features:
Solid plastic casing for durability
Dividers to prevent watch abrasion
Soft interior provides cushioning
Fits up to 3 watches
Specification:
Brand

Case Elegance

Model

CE-LEATHER-WATCH-BLACK

Weight

9.9 ounces
Wrist & Style Leather Watch Roll
Our seventh heaven leather watch travel case is the Wrist & Style Leather Watch Roll which, as the name suggests, is designed with genuine leather for durability and increased protection, which is further accentuated with protective pockets that save your watch from dust, dirt, and damage.
It has space for up to four watches, depending on which version you buy, and comes with an extra pocket for any watch winding tools you have and a zippered pocket for strap or battery storage. For the quality, it comes at a very attractive price and allows you to be as organized as you like on your travels. Not to mention that a nice Michael Kors watch would look amazing stored in this roll.
Key Features:
Genuine leather
Pockets protect from dust and scratches
Spare strap pocket
Holds up to 4 watches (depending on model)
Specification:
Brand

Wrist & Style

Model

WS-WR-VA

Weight

4.2 ounces
Rapport London Leather Watch Roll
A watch roll case that provides everything you'll ever need for your watch storage needs at home or on your travels, the Rapport London Leather Watch Roll is a classy and sophisticated product that is modern and reliable.
The snap fastening keeps the lid secure, while the navy suede that covers the interior gives you further peace of mind regarding the safety of the watches. For a little bit of customization, there's the option to remove compartments if you need to keep extra accessories in there, just make sure they're secured, too. This classy roll deserves a classy watch, so check out our selection of Stuhrling watches.
Key Features:
Removable compartment
Snap fastenings
Fully lined in navy suede
Holds up to 2 watches
Specification:
Brand

Rapport London

Model

1102678
Diplomat Black Leather Travel Watch Roll
The Diplomat Black Leather Travel Watch Roll is a fantastic option for those who have the watches and require the protection offered by this marvelous product. It has dual leather straps to fasten it shut, while the interior is made from fine, soft material that keeps the watches from jostling around.
There's also space for three different timepieces, meaning you have an array of accessorizing options while on the go. Despite this storage capability, it's still not too large to feel like your overpacking, which makes it a leather watch roll that should be considered by anybody interested in keeping their watch safe. This roll is perfect for all-black watches.
Key Features:
Case features two belt straps
Rich black leather
1-year warranty included
Holds up to 3 watches
Specification:
Brand

Diplomat

Model

31-443

Weight

1.5 pounds
Watch Roll Buying Guide & FAQs
How We Chose Our Selection of Watch Rolls
Reviews - Reviews allow us to learn about things that the manufacturers may not want us to know. When looking for the best watch travel case we want to ensure that we don't pick any products that are going to fail within a week or two. While we know you can't trust every review, we do know you can trust enough to get an idea of how good the product is.
Design - The design of the product can affect how both us and you select which to choose from. We wanted to find watch rolls that were easy to carry, easy to store, and easy to access with enough sections to hold watches. If there were any extra pockets or compartments for extra straps or cleaning products, then that was a bonus!
Price - Watches can be an expensive investment so you want a watch roll that will keep them sufficiently protected. Sometimes, this means spending more than you normally would. Not everyone has that kind of budget though, so we've strived to find watch rolls that are classy, modern, but also affordable.
Features To Look For In Watch Rolls
If you're looking for the best travel watch roll, then there are some things you need to look for that'll help you make your decision.
Materials - Most watch rolls and cases will be crafted using leather, but this isn't necessary. What is necessary is that the material offers excellent protection from the outside, while inside a soft, cushioned material prevents scratching.
Style - You'll notice the styles of watch rolls show a variety of cases or pouches. Neither is better than the other, although you could argue that cases are more solid and therefore offer more protection. Really, it's your decision which style you choose and will probably depend on your preference.
Compartments - The number of compartments you have will depend on how many watches you own. If you're just starting your watch collection, then you'll only need a case with one or two compartments. However, if you've been collecting watches for a while and always feel like you can never quite decide which watch to pair with which outfit until the last second, then a 5-watch roll will put your mind at ease.
Portability - Portability is perhaps one of the most important features to look for with a travel watch roll, it's right there in the name after all. Watch rolls are small and lightweight anyway, so the majority of them are more portable than others. The decision comes when you need to squeeze them into a suitcase or carry-on and how easily and snug they fit in.
Watch Roll FAQs
Q: What is a Watch Roll?
A: A watch roll is a product that is used to store your watches when traveling. They come in either cases or canvas flaps, which can be fastened with clips or tied with bands to keep them safe. Instead of carrying your watch in your pocket or bag, where it could get damaged, watch rolls offer this protection in a compact and secure way.
Q: What Are The Benefits Of Using A Watch Roll?
A: Watch rolls help to protect your watch during travel as well as general storage. If you're someone who owns a lot of watches, you know enough to realize that you don't want them lying around the house where they could suffer any number of aesthetic and mechanical damage. They also make transporting them much easier, as you have them all in one place, and in watch rolls with multiple compartments, you get the chance to mix and match with different outfits if you can't decide before you leave the house.
Q: Should I Choose A Watch Roll Or A Watch Case?
A: This depends on you. Watch cases use a hard mold that gives them their 3D shape and protects from being squashed under piles of clothes and the haphazard, careless carrying of luggage handlers. You might not want a case though, as they take up more room. In which case (ha) you'll want to invest in a watch roll, which is made of canvas and do not fill up your back as much while also being able to hold more watches, However, their soft design means they won't offer as much protection as solid cases.
Q: Will Canvas Watch Roll Store My Watches Safely While Traveling?
A: Due to the materials used to make them, a canvas watch rolls should provide adequate protection while traveling. The leather is thick enough to prevent serious damage, while the inner pockets prevent the watch faces rubbing against each other and scratching. Due to their flexibility and compact design, you can also wrap it inside other clothes or store it in pockets for extra protection.
Sources
Sign Up Now
GET THE VERY BEST OF GEARHUNGRY STRAIGHT TO YOUR INBOX