Best Calculator Watches In 2022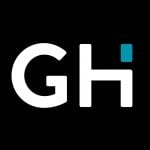 This product guide was written by GearHungry Staff
Last Updated
July 1, 2019
GearHungry Staff
GearHungry Staff posts are a compilation of work by various members of our editorial team. We update old articles regularly to provide you the most current information. You can learn more about our staff
here
.
GearHungry may earn a small commission from affiliate links in this article.
Learn more
There is no doubt that, in recent times, the retro look has become fashionable once again and with it, the surge in the demand for such fashion pieces. One such entity is the calculator watch, which is a reminiscence of the old vintage looks that our parents once loved, that have become more cool again. However, to make the calculator watch more appealing to the younger generation, several manufacturers have recreated and re-designed them with an innovative and modern edge to each fashion piece. This reclamation has made it possible to merge the retro and highly-functional scientific calculator into an innovative watch for use by everyone. If you are in the market for the best calculator watch, our list below will come in handy. We have also included a buying guide that provides further information on which features to look out for.
The Best Calculator Watch
Casio Men's Vintage CA53W-1 Calculator Watch
Casio is a brand known globally for its production of highly impressive and functional scientific equipment as well as watches. It is, therefore, no surprise that it is now possible for these two entities to become one flawless unit for easy use by the modern generation. Their calculator watches are merely fantastic.
The Casio Men's Vintage CA53W-1 Calculator Watch is a well-designed unit made for use by a broad range of individuals. This nerdy gadget is imported and is manufactured with water-resistant materials, which are also highly durable to extend the lifespan of your watch. It features several measuring modes, some of which include the split time, elapsed time, and 1st-2nd place times. Up until the year 2079, you can tell the date with your Casio Vintage waterproof watch thanks to its pre-programmed auto calendar features, and also make use of its daily alarm clock function and the hourly time signal which helps keep you on time all the time.
The calculator portion of this nerdy Casio calculator watch features an 8-digit calculator which works excellently when used for division, subtraction, addition and multiplication equations. You can use your watch without worrying about the battery for a total of five years after which; a change will be required. We look forward to seeing you in this magnificent vintage watch at your meetings or in the classroom; it is the perfect fit. If you're not looking to spend, we recommend you opt for this model from Casio.
Key Features:
Imported
8-Digit calculator
Water resistant
1/100 second stopwatch
Specification:
Brand

Casio

Model

CA-53W-1ER

Weight

3.2 Ounces
Can multitask
Durable and water resistant
The alarm is a suitable volume
Keeps precise time
Holes are slightly too tight
Watch lasts longer than the strap
Smaller than in the pictures
Casio – CA-56-1UW Calculator Watch
Time is of great essence to all of us, and so is accuracy in measurements, and other relationship with numbers. Casio has paved the way for both factors to coexist peacefully into a single entity referred to as the calculator watch and we're all for it in this recent time. Their CA collection is the best calculator watch series we've ever come across, and it's going to be your favorite too.
The team of scientists and experts involved in the creation of the Casio CA-56-1UW come together with the sole aim of inventing a multifunctional product that delivers the best services without any factor being compromised. We love this specific watch because it is the absolute best unit you'll ever find on the market at a cost that is extremely budget friendly for the masses. The Ca collection of calculator watches are made from thick resin and solid plastics, a combination which enhances its durability and enables your watch to withstand pressures from various scenarios. It comes with the kind of mineral crystal glass used to create driver and navigator watches, and this material is loved and used majorly because of its toughness and high resistance to scratching. The Casio CA watch features date and month functions and has an LCD which shows numbers and dates in black lettering formats. You'll never run late again with this Casio calculator watch by your side. For more amazing timepieces from Casio, check out our guide to the best G-Shock watches.
Key Features:
Made from solid plastics and thick resins
Scratch resistant
Black lettering on the LCD
Date + month functions
Specification:
Brand

Casio

Model

CA56-1

Weight

3.36 Ounces
Looks nice
No creaking when pressed on.
Fits amazingly well on your wrist
Difficult to set the date.
Tons of unneeded writing on the watch
Plastic easily scratchable
Casio #DBC611G-1D Men's Databank Calculator Watch
We love the Casio brand so much, it's a stylish and affordable watch brand, and we're proud to have another one of their calculator watches on our list of recommendations. The Casio brand focuses on high quality, functionality, and durability. Their classic design always comes as a bonus which many users love. We know you will be amazed.
Another watch we will recommend for people in need of a multifunctional digital watch is the Casio DBC611G-1D Databank Watch. This is another imported unit manufactured by everyone's favorite Brand-Casio. We appreciate that they utilize the quartz movement system for the watch's operations and also use heavy-duty, durable materials such as stainless steel and mineral crystal for their construction. The band of this calculator watch is plated with stainless steel to increase its longevity and enhance its durability. There are two significant kinds of the Databank watch; those resistant to water and those that aren't thus, we advise that you make a selection based on your intended use.
The Casio DBC611G-1D watch enables every user to display their personality casually without being too loud. It features a simplistic yet highly sophisticated look, which makes it similar to other timeless pieces created by the brand. This gold watch comes with features such as five alarms, the calculator, a light-up display, and a watch that measures everything, including seconds. Enjoy this no-nonsense Casio calculator watch for decades and make use of it either as a fashionable accessory or a functional calculating tool.
Key Features:
Imported
Quartz movement
Case diameter: 32mm
Mineral crystal
Specification:
Brand

Casio

Model

EAW-DBC-611G-1DF

Weight

9.1 Ounces
Calculator
Looks great
3+years battery life
LED backlight could be better
Isn't waterproof
Casio Men's DBC32-1A Data Bank Digital Calculator Watch
Casio is indeed a brand known for their creating of sturdy and long-lasting batteries, but their interest in creating sustainable products which also make use of solar energy gives them a boost over many competitors on the market. We are looking at one of their solar powered watches and the best in the market today.
The Black Casio DBC32-1A Data Bank Digital Watch is a member of Casio's new, modern line for time telling and calculations. This is a digital wristwatch put together with cutting-edge electronic technology for use as both a watch and a calculating device. This watch is not water-resistant, but it features a digital display and a Japanese quartz movement feature, which works excellently in its heavy-duty resin case. This watch also comes with a mineral dial window and features four multifunction alarms, calculator keys, an alarm and backlight for all those times you need to see in poorly lit spaces. The Data bank watch from Casio helps users keep track of many aspects of their lives such as doctors' appointments or important dates. Its battery is strong enough to work for up to ten years, with the best battery feature being its built-in solar battery. We love this brand because they always find new ways of moving forward in design while maintaining their knack for telling time. You can get this watch for anyone who loves multi-functionality in a watch and it also makes a perfect gift for nerds seeking the best digital Casio calculator watch.
Key Features:
Calculator keys
41 mm resin case
Japanese quartz movement with digital display
Resin band with buckle closure
Specification:
Brand

Casio

Model

EAW-DBC-32-1AV

Weight

1.44 Ounces
Simple design
Reliable
Waterproof
Straps are not very sturdy
Doesn't glow in the dark
Casio CA-53WF-3BCF Data Bank Quartz Watch
The Casio CA-53WF-3BCF combines classic Casio styling with a tactical watch design that makes it super durable. You could wear this watch in the wilderness and still be able to keep on top of your tax return when you get back. The resin strap is made to withstand any weather and still be gentle on your skin – you're not going to end up with a rash from this material, which is important if you are planning to wear it camping.
The calculator function is the same as the other Casio calculator watches on this list. It has an eight-digit calculator suitable for addition, subtraction, multiplication, and addition. If you're planning on getting into serious algebra, you might need a different watch. Or, check out our range of the best calculators. In addition to that, it features dual time, daily alarm, hourly time signal, and an automatic calendar.
Key Features:
Resin strap and case 
8-digit calculator 
Water-resistant 
Daily alarm, stopwatch, & auto-calendar 
Accurate to +/- 15 seconds a month
Specification:
Brand

Casio

Model

CA-53WF-3BCF

Weight

3.21 Ounces
Durable strap 
Perfect for camping or hiking
Super accurate 
Stacked with features
Heavier than standard Casio watches 
Casio CA-506-1UW-WW Men's Watches Data Bank
Next up, we've got another Casio calculator watch. This one – the Casio CA-506-1UW – has a stainless steel finish, which sets it apart from the other watches we've featured so far. If you're looking to combine that vintage calculator look with a suit, this is definitely one of the most stylish watches out there. It features an eight-digit calculator, daily alarm, 1/100 second stopwatch, and an automatic calendar (pre-programmed to 2079). It's also water-resistant and accurate to +/- 15 seconds a month.
Key Features:
Made from stainless steel 
8-digit calculator 
Water-resistant 
Daily alarm, stopwatch, & auto-calendar 
Accurate to +/- 15 seconds a month
Specification:
Brand

Casio

Model

CA-506-1UW-WW

Weight

2.57 Ounces
Looks great with a suit
Super accurate 
Stacked with features
Calculator Watch Buying Guide & FAQ
How We Chose Our Selection Of Calculator Watches
Brand - We admire legendary brands because they have the needed expertise in the manufacture of watches, and this is why our article contains model from the most common watch and calculator brands in the market. Companies such as Pandaoo and Casio are extremely trustworthy, thus were certain of great value with their products.
Price - The cost of all calculator watches mentioned above is affordable for different budget ranges. This is to offer every type of budget with a high-quality option that doesn't demand a lot of money. No matter your budget for a watch, we can guarantee that you will find a model that best suits your needs, is extremely durable and also fashionable.
Reviews - Customer reviews are amazing ways to find more about products at the simple click of a button. Our team of editors studied a lot of reviews from various websites to understand every watch and its functions. This enables us to provide essential information on each unit, to equip you before your next watch purchase.
Features To Look For In Calculator Watch
Our product market is rich with varying models of calculator watches, manufactured by different brands. Each watch is similar in some ways, but they all carry a degree of uniqueness, which is offered by manufacturers to help their product stand out from all others. The availability of numerous watch options may leave some of us confused when searching for the perfect calculator watch. To relive readers from such drama, we discuss the essential factors we believe you must look into before making that final purchasing decision.
Quality - The major factor we believe you must look into is the level of quality being offered by manufacturers. When selecting a calculator watch or any timepiece, it is advised that you opt for a product which is made with premium, high-quality materials, and sturdy construction, to ensure that your watch works excellently for a very long time. Quality ensures that every investment made doesn't go to waste within a short period and also saves you from spending continually.
Number of Mathematical Functions - Concerning the watch's functionality as a calculator, you may want to study all the available mathematical functions to ensure that they're what you need. The first step is to know what you require, and then find model options which offer you exactly what you require. Some calculator watches offer only basic mathematical functions such as the ability to subtract add, multiply, and divide while others offer more scientific, mathematical functions.
Water Resistance Levels - Most calculator watches are available in two major forms; those that are resistant to water and those that aren't. as much as possible we advise that users go in for water-resistant model to prevent any occurrence in the event of a mishap. Emergencies and accidents can happen; thus,  a water-resistant timepiece will ensure that your watch stays operational after it falls into a puddle of water by accident.
Anti-Scratch Glass - Scratch resistant materials are another necessity for all watches. As often as possible, we advise that when selecting your calculator watch you pick models made with hard resin or any other heavy-duty material which is shattered and impact resistant. This protects your watch at all times in the event of it falling by mistake. If you have curious kids or pets, a scratch resistant watch will be the perfect model for you.
Touch Screen - Technological advancement in today's world means that many of us look for the simplest ways of doing things, and this principle isn't lost in the world of watches. Smart watches are made with an interactive screen that enables the user to maneuver their way through various functions by a mere touch. This is easier to do as compared to the ancient ways where knobs had to be pulled and turned to set time or date and also to calculate. Search for calculator watches with interactive touch screens, and they will make your calculations, scheduling, and all other functions easier and fast.
Display Resolution - Having a clear and crisp image quality is a great thing for a calculator watch. We recommend watches that have high resolutions as their images will appear clear without any interference, and this makes the usage of your watch more enjoyable. Be sure to study all the specifications of your watch options before making the final decision. You can also infer from existing reviews by earlier owners to decipher how much quality lies in a watch's display.
Battery Life - Calculator watch batteries are usually very durable, but with the merging of time telling and calculations, your watch will require a stronger battery type to perform efficiently. Some watches make use of regular batteries and those that have solar powered batteries, which recharge when exposed to the sun rays. Depending on how and where you use your watch the most, your choice of calculator watch will differ. Look out for watches which operate for extended hours when fully charged ad they help you get more work done without having to think of the next recharging moment. If you need solar powered watches, Casio is a great brand to invest in.
Calculator Watch FAQ
Q: What is a calculator watch?
A: A calculator watch is a timepiece which doubles as a calculating device. These watches are designed to undertake both essential and scientific mathematical functions, and they are often used by students, scientists, and other individuals who require the use of a calculator without the added bulk. They're very convenient for use thanks to their compact nature, and they come with extra features which enable users to undertake different functions simultaneously.
Sign Up Now
GET THE VERY BEST OF GEARHUNGRY STRAIGHT TO YOUR INBOX