Best Dehumidifiers In 2021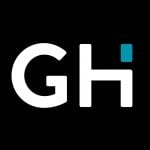 This product guide was written by GearHungry Staff
GearHungry Staff
GearHungry Staff posts are a compilation of work by various members of our editorial team. We update old articles regularly to provide you the most current information. You can learn more about our staff
here
.
GearHungry may earn a small commission from affiliate links in this article.
Learn more
A man's home is his castle, but when that home is plagued by excessive moisture, the castle faces a multitude of problems such as condensation on the windows. rot forming in wood and an overall feeling of stuffiness in the home. Even worse, this moisture can result in the formation of mold and mildew which produces nasty spots and patches on the walls and ceilings as well as being hazardous to your health.
Depending on where you live and they type of home you have, you may have a considerable problem with excessive moisture or humidity in your home. This is where dehumidifiers can make all the difference in saving your home from destruction and your family from a multitude of problems such as increased sensitivity to allergies, respiratory problems, and more.
The best dehumidifiers will remove much of the excess moisture from your home, making the air more breathable and protect the structure of your home. We've tested a number of dehumidifiers so you can put an end to this nasty problem.
The Best Dehumidifier
Dehumidifier Buying Guide & FAQ
Features To Look For In Dehumidifiers
Size - When trying to decide what size dehumidifier you need, the first thing you need to know is the size of the room or area the dehumidifier will be placed in. It also helps to know the extent of the moisture problem. If you are planning on moving your dehumidifier from room to room, choose a model that can handle the largest room or area of your home. It's also worthwhile considering a dehumidifier that can handle larger rooms than those you have if your humidity problem is a considerable one.
Pints Per Day – The pints per day stated on your dehumidifier refers to how many pints of water it can extract from a room in a 24-hour period. This will mainly depend on the size of the area and the level of moisture in the room. Some of the smaller models may remove up to 10 pints per day, with some of the larger ones being able to extract up to 70 pints per day.
Water Tank – Most dehumidifiers that are intended for residential use have a tank to collect the extracted moisture from the air. The capacity of the water tank can vary, depending on the size of the dehumidifier. These tanks can start from as little as 16 ounces and go up to several pints. Depending on the level of moisture in the air, you may need to empty the tank at regular intervals throughout the day. Fortunately, most dehumidifiers have an auto-shutoff feature for when the water tank is full so all you need to do is empty the tank and the dehumidifier should start to work again.
Drainage – Many dehumidifiers have the capability of removing up to 70 pints of water from an area in a single 24-hour period. The water tanks, however, are usually a lot smaller. If you don't like the idea of constantly having to empty the tank, you can look at a dehumidifier that has a continuous drainage system. This will require a hose to be connected to the unit and you will then need to find a place for the extracted water to be expelled. You can set up such a hose to a sink or if the dehumidifier will be close to a window or door, you can even have the hose permanently set up so that the water from the air is extracted and expelled outside.
Hose Connection – We've already discussed how drainage works with dehumidifiers. You can opt for a tank that you need to empty when it is full of water or you can connect a hose and have the dehumidifier continuously extracting moisture from the air and draining it away instantly. If this is what you are looking for, ensure you check the specifications for a dual system that includes a hose connection. Keep in mind though, that if the hose isn't properly secured it can be bumped out of place and you'll end up with the water saturating your floors.
Filter Indicator – Apart from removing moisture from the air in your home, a dehumidifier will also remove dust, bacteria, mold, and other pathogens from the air. These particles are then trapped in a filter. From time to time this filter will need to be cleaned or replaced so that the air coming back into the room is as clean as possible. That is why a filter indicator is a must-have feature so that you know when cleaning is needed.
Noise Level – The noise level of a dehumidifier has very little to do with its efficiency. However, some people loathe the sound appliances constantly buzzing in the background. For a dehumidifier to be considered quiet, you want to look at one that has a noise level of 50 decibels or less.
Size of The Room – A dehumidifier's efficiency will largely depend on where it is placed and that means ensuring the size of the room does not exceed the dehumidifier's capacity. It is always better to get a dehumidifier that can extract the moisture from a room that is smaller than needed to ensure it can do its job properly.
Low-Temperature Setting – Most areas where a dehumidifier is needed are lower in temperature. These areas include basements, garages, and cellars where heating is generally not required. In some regions, this could pose considerable problems, particularly if the external temperatures can drop to well below zero. fortunately, many models of dehumidifiers have an auto-defrost feature that will prevent the coils from freezing. If you live in such an area and plan on using your dehumidifier all year round, this defrost feature will allow you to operate your unit on a low-temperature setting.

Dehumidifier FAQ
Q: What is the use of a dehumidifier?
A: The main purpose of a dehumidifier is to remove excess moisture from the air in your home. This results in a reduction in the humidity in any area within the house. High humidity in a home is an ideal environment for mold and mildew to develop and can even result in an increase in dust mites. All of these can contribute to serious respiratory issues.
Excessive humidity can also be a problem for the structure of your house. All that moisture can cause the wooden frames of a house to rot and drywall to become saturated. Not only is this a potential health hazard, you don't need this rot and water damage to develop to a point where parts of the ceiling are unexpectedly coming down.
Q: What kind of dehumidifier do I need?
A: The kind of dehumidifier you need will depend on a number of factors. Most dehumidifiers are portable and you can move them from one area of your home to another, depending on there the moisture problem is. Dehumidifiers for crawl spaces should be the smaller min versions that can easily be places in these tiny spaces. Just make sure the dehumidifier you choose has the capacity to extract the moisture in the correct sized space. If you have a continuous humidity problem a dehumidifier with a drainage hose may be a better option than one with a tank that will require frequent emptying. If the tank is full, the dehumidifier should automatically turn off, but then it is not extracting the moisture in the air and won't do so until you empty the water tank.

Q: How do I clean my dehumidifier?
A: When you consider how a dehumidifier works, you know that alongside removing excess moisture from the air in your home, it is also removing dust, mold, bacteria, and other particles. These pathogens collect in the dehumidifier's filters and can also become trapped in other areas. Regular cleaning will ensure your dehumidifier works efficiently and prevent it from releasing these pathogens back into your environment.
To clean your dehumidifier, follow these simple steps:
Safety First! Make sure you have unplugged your dehumidifier.
Wipe down the outside of your unit. As your dehumidifier works, it will be pulling the moisture from the air as well as dirt and other gunk. Some of this will stick to the outside of the dehumidifier to give it a good wipe down with a damp cloth.
Empty the water tank. Once empty, give it a good cleaning with warm, soapy water. When it's clean, rinse off the suds and dry the tank completely.
Rinse off the air filter. This is where much of the nasty stuff will be trapped. Soak the filter in a solution using a mild detergent and warm water. After soaking for a few minutes, rinse the filter and let it dry. Before you put it back in the dehumidifier, check the filter for any damage.
Vacuum whatever you can reach. Using the narrow nozzle attachment of your vacuum cleaner, reach into the unit and remove whatever you can off the coils and other areas. Be careful when you are doing this to ensure you don't damage any parts of the dehumidifier.
Q: Do dehumidifiers use a lot of electricity?
A: A dehumidifier is one of those appliances that are not exactly cheap to run. However, you can lower the costs of running a dehumidifier by ensuring your home receives adequate ventilation. Open a few doors and windows throughout the day. Yes, even in winter. Half an hour per room will do wonders at lowering the humidity of your home which means you will not need to run your dehumidifier all day and night.
Q: Should you sleep with a dehumidifier on?
A: It is perfectly safe to sleep with a dehumidifier on and if you are sleeping in a room with a high level of moisture, it is actually recommended you do so. While you sleep, you are exhaling a lot of moist air back into the room and if the room is already quite humid, you will be adding to the problem.
Sign Up Now
GET THE VERY BEST OF GEARHUNGRY STRAIGHT TO YOUR INBOX