Best Touchscreen Gloves In 2021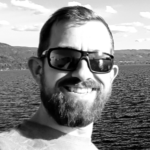 This product guide was written by Andy Lewis
Support us! GearHungry may earn a small commission from affiliate links in this article.
Learn more
As smartphones and tablets have become ever more important and indispensable parts of our everyday lives the stark realities of trying to interact with a touchscreen in the winter time has come into sharp focus. Until recently the only practical response to fielding a call outdoors in January was to remove your gloves. But those days are over. Today we have the touchscreen glove. Touchscreen gloves have conductive material in the fingertips that mimics the bare finger and allows you to answer calls, send texts or surf the web when the snow is falling. Below are the best touchscreen gloves for 2019.
The Best Touchscreen Glove
Touchscreen Gloves Buying Guide And FAQ
How We Chose Our Selection of Touchscreen Running Gloves
The process of selecting the best touchscreen gloves involved putting dozens of different pairs through their paces in the real world. That meant seeing if they enabled you to easily operate your handset in various conditions from cool weather to bone-chilling cold as well as snowy, icy conditions without having to remove the gloves to do so. Once we had narrowed the field to those that enabled easy touchscreen interactivity we then looked at comfort, warmth, aesthetics, stitching materials and more. Price is not an overriding concern with this type of product but we always keep our eyes peeled for value. And, while we put our finger to the critical wind to see what others are saying about particular products, at the end of the day we always make our own call.
Features To Look For In The Best Touchscreen Running Gloves
Touchscreen interactivity - Since this is the primary reason you are buying this type of glove whether or not the glove promotes easy interactivity with your touchscreen is the first thing you should consider. Hard to do when you're purchasing online, we know. So this is one instance when you may need to lean heavily on the critical consensus. Our advice would be to take the most glowing reviews with a pinch of salt, as well as the most scathing reviews. And concentrate on those that seem well-considered and thoughtful. At some point though you're going to have to take a leap of faith. The upside however is that, even if your chosen touchscreen gloves fall short of the hype, they should still be useful as liners and you won't have wasted hundreds or thousands of dollars.
Materials - Breathable polyester, PU leather, acrylic, polypropylene, lycra, spandex and more are all materials that make for warm, lightweight, comfortable texting gloves that have the best chance of interacting effectively with your touchscreen. Genuine leather is a surprisingly popular choice as well. However, although they look great and will last to beat the band if you take proper care of them, the truth is that genuine leather gloves can present problems when trying to use a touchscreen. And many people wind up pulling off their leather gloves in order to hit smaller buttons or type messages. This is not to say leather is an automatic touchscreen fail, only that it's more likely to present a problem than something like lycra or polypropylene. Many of the lighter materials we mentioned also do an outstanding job of wicking moisture, which helps keep your hands warm and dry even if you're sweating a bit in your down coat.

Insulation/Warmth - If you didn't want the gloves you use to interact with your touchscreen to keep your hands warm then there would be no reason for buying gloves at all. So, in spite of the fact that they need to be relatively light and thin in order to facilitate touchscreen use they also need to deliver in the warmth department. That's a neat trick to be sure. Some glove makers line their lightweight gloves with polar fleece, others with wool. While some high-end winter gloves will use Thinsulate. Even Thinsulate though, as warm and light as it is, may be too bulky to facilitate touchscreen use. If you find the gloves you purchased have sacrificed warmth in favor of touchscreen compatibility go to your local outdoor shop and pick up a pair of polypropylene glove liners. They're ultra-thin and incredibly light and will make a big difference in the warmth of your gloves without impeding their usefulness.
Fit - It's imperative that touchscreen gloves fit your hands snugly. If they don't you can pretty much forget using them on your touchscreen. If you are unsure about the sizing of a particular pair of gloves many manufacturers have sizing charts on their website. It might take a few minutes to find it but it will help eliminate uncertainty in the buying process. Also, even if you know you take a medium size glove be aware that some manufacturers produce different versions of the same gloves for men and women. Make sure you are buying the men's version rather than the women's because a women's "medium" is not the same as a men's "medium".
The Grip - It's great if your new touchscreen gloves are nimble enough to allow you full use of your smartphone or tablet without having to expose your hands to the winter cold. However, keep in mind that if they don't allow you to get a firm grip of your handset it could lead to you dropping your expensive iPhone into a puddle of dirty slush. Most of the best touchscreen gloves have grippy, rubberized palms but not all. Others use PU leather. Which is fine if the texture is rough enough. While still others, like the TrailHeads Men's Running Gloves, use diamond shaped silicone grips on the palm that ensure you get a nice firm hold on your precious tech. Whatever you do, don't underestimate the importance of the grip.
Aesthetics - The thing about touch gloves is that, if they're done right, they're not just highly functional they're also stylish. Unlike bulky down mittens these are gloves meant to be worn with your best outfits to work or out on the town. They say you are not only smart and practical but that you have good taste as well. Your tastes are your own but be aware that there are myriad styles out there. So don't take the first pair that presents itself to you. Look at different ones until you find a pair that creates a Goldilocks moment: "These gloves are juuuuust right."

Touchscreen Gloves FAQ
Q: Is there a special way to wash touchscreen gloves?
A: As with any nice pair of gloves there will come a time when you'll need to wash your touchscreen gloves. In fact you'll likely need to wash them more often than you would other gloves simply because any kind of dirt built up on the fingertips can potentially compromise the effectiveness of the gloves to interact with your touchscreen. While washing your gloves doesn't entail any secret methods or expensive cleaners there is a right way and a wrong way to do it. The right way is to always wash your touchscreen gloves by hand. To do so fill a bowl with cold water and add a mild detergent (mild dishwashing liquid will do). Then, dip a clean, soft cloth into the liquid and gently wash the palm-side of the gloves including the fingers and fingertips. Try to avoid soaking the gloves through to the liner. When you've finished with the cleaning take another cloth, soak it with clean water, ring it out and then wipe away any soapy residue from the outside of the gloves. Make sure to air dry the gloves thoroughly before wearing them again.
Q: How long will touchscreen gloves last?
A: As is the case with most things this depends entirely upon 2 things. 1) How well they're made and 2) how you treat them. If they are well made and you treat them like you would a nice pair of shoes they should last a couple of winters. Maybe more. On the other hand if they're poorly made, you use them when you go winter camping and when you change the oil on your car and you clean them by throwing them in the washer and dryer then they'll become useless pretty fast. Obviously how often you wear them will also play a part in how long they last.

Q: How do touchscreen gloves work?
A: Most people are not aware their bodies conduct electricity. But they do. The touchscreen takes advantage of this fact. When you touch the screen your fingertips absorb some electricity from the screen. This small change in the amount of electricity at a particular spot on the screen correlates with the function located at that point and the phone or tablet executes that function. However, when you cover your fingertips with fabric or leather it prevents the fingertip from absorbing any electricity and so nothing happens on the screen. The way to get around this is to embed conductive materials into the fingertips of the tech gloves. Then, when you touch the screen with this material it has the same effect that touching it with your bare hand would have. In other words, it conducts a small amount of electricity from the screen which indicates where you have touched and what function you want to access.
Q: Do touchscreen gloves damage the screen on your phone or tablet?
A: No. The conductive material embedded in the fingertips of the touchscreen gloves does nothing except absorb a tiny amount of electricity from one point on the screen. It doesn't add anything to the screen. Doesn't jolt the screen with an electrical shock. Doesn't do anything more than your fingertips do. Maybe the only thing you have to worry about with touchscreen gloves is dirt scratching the screen. Which is why it's important that you keep your gloves clean. On the other hand you really should have a clear screen guard over your smartphone screen. If you do then scratching the screen itself should not be an issue even if the glove is dirty.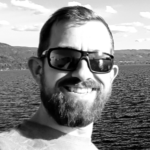 Andy is a experienced Bushcraft instructor that has spent time in some of the most remote and hostile environments in the world. When not outdoors, Andy contributes his expert knowledge to our survival and outdoor department. With an NCFE Level 4 Survival Instructors Award firmly in hand, he has certainly earned the position of a trained survivalist, wilderness and first aid expert.
The best!
Gear, gadgets & stuff for men
Straight to your inbox