Best Touchscreen Gloves In 2022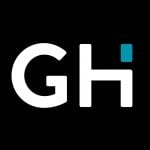 This product guide was written by GearHungry Staff
Last Updated
March 8, 2019
GearHungry Staff
GearHungry Staff posts are a compilation of work by various members of our editorial team. We update old articles regularly to provide you the most current information. You can learn more about our staff
here
.
GearHungry may earn a small commission from affiliate links in this article.
Learn more
As smartphones and tablets have become ever more important and indispensable parts of our everyday lives the stark realities of trying to interact with a touchscreen in the winter time has come into sharp focus. Until recently the only practical response to fielding a call outdoors in January was to remove your gloves. But those days are over. Today we have the touchscreen glove. Touchscreen gloves have conductive material in the fingertips that mimics the bare finger and allows you to answer calls, send texts or surf the web when the snow is falling. Below are the best touchscreen gloves for 2019.
The Best Touchscreen Glove
Achiou Winter Knit Gloves
Gloves are a handy tool for keeping yourself warm, but they are extra special when they make it possible to use your phone without taking them off. This is the advantage that the Achiou gloves provide while ensuring that you're warm, comfortable, and happy. Also of note is its perfect fit, which makes these the ideal gloves for both men and women while its affordability means it doesn't burn a hole in your pocket. Moreover, the material used for these gloves is excellent and breathable, which prevents your hands from sweating and providing adequate ventilation. On top of that, the durability of the material means this is a pair of gloves that are here for the long haul.
Also, when not in use, they are compact enough to fit into your pocket without creating an unnecessary bulge. Most importantly, the gloves come conveniently designed with grips that make them easy to use with a steering wheel without hassle. Additionally, you are sure of a risk-free purchase as every Achiou unit is made with the best materials, in the best environment, to provide the best possible product for you. For more cool products like this, check out our selection of the best anti vibration gloves.
Key Features:
Reliable grip for added dexterity
Warm and comfortable material that fits perfectly
Breathable surface to prevent sweaty hands
Durable material that is made to last for a while
Specification:
Brand

Achiou

Weight

4 Ounces
Aegend Lightweight Touchscreen Gloves
These Aegend Lightweight Touch Screen Gloves are much warmer than they appear and have a nice, soft polyester fleece lining. They feature well thought out and executed anti-slip patterning through the palm area that lets you get a nice firm hold of your phone with minimal effort. Conductive materials are embedded in the thumb and index fingertips that provide reliable interaction in all types of weather. And the 88% to 12% polyester to spandex blend means they're nice and light.
We mentioned at the outset that they're warmer than they appear. And they are. Just don't mistake them for arctic-wear. They're good down to about 25 Fahrenheit. Any colder than that and you're on your own. That said, within their performance range they do an excellent job ensuring you can keep your hands tucked away inside the gloves when the phone rings or you need to access Google maps to figure out where you are.
We should mention that when the mercury drops to extreme levels these touch gloves don't suddenly become worthless. You can actually use them as very effective liners for your heavy gloves. The material is also anti-static. Which is nice to have in the winter. Another thing they have going for them is that they clean up easily with just a bit of soapy water. (Though don't work the conductive tips too hard.) Our handy guide to the best gardening gloves features more great products like this.
Key Features:
Backed by a 30-day money-back guarantee
Followed with a great 12-month replacement warranty
Useful as both an inner glove and a regular one
Tough Outdoors Touch Screen Running Gloves
The Tough Outfitters brand is well respected in the world of outdoor gear as they offer some of the most durable products on the market. All their products are made to protect you from the harsh experience of the outside world, and the Tough Outdoors Touch Screen Running Gloves for Men & Women is no different. This excellent pair of winter running gloves can count on its amazing construction to keep you warm even in the harshest conditions. To achieve this, they are made with a reinforced nylon/spandex blend, which provides it with the robustness to protect your hands.
Also, the feel of the material is comfy, and fits perfectly, thereby presenting you with a product that lets you run, camp, and hike with no worries at all. Furthermore, the gloves are a reliable texting tool; so, you can easily switch your playlist while running without taking off the gloves beforehand. Even better the fact that these gloves are compatible with any touch screen, including pads, and GPS devices, and the 4-way fabric grants a high level of flexibility, comfort, and efficiency. You may also like these amazing heated gloves from our list. Check them out.
Key Features:
Reliable touch screen compatible fingers for all devices
Made with a heady mix of nylon and spandex
Durable, tough, and long-lasting
TRENDOUX Knit Touch Screen Anti-Slip Touchscreen Gloves
Handsome, warm, comfortable, snug-fitting, and reliable are just some of the words that come to mind when discussing the Trendoux Knit Touchscreen Anti-Slip Winter Gloves. They're made of 95% acrylic interwoven with 5% spandex for elasticity and to hold them close to your hands. Unlike most touchscreen gloves they feature conductive material in the thumb, index finger, and middle finger. Providing you more interactive options.
The soft napping wool lining generates plenty of warmth and the elasticized cuff prevents that warmth from leaking out or wind and cold air from leaking in. Obtaining a firm hold of your handset while you're wearing gloves is always a challenge. Trendoux tackles the problem by embedding sticky triangular silica nobs into the surface of the palms and fingers. In this way no matter how cold and dry the air your gloves will hold your expensive phone even if your grip starts to waiver.
We love the way these gloves feel with their soft wool liners and snug fit. We appreciate that they activate 3 fingertips instead of the usual 2. We've seen how well the silica knobs in the palm hold the phone when your grip may be less than ideal. And we have to mention how reliable and effective the conductive materials in the fingertips are. Providing nearly the same level of interactivity as the bare hand.
Key Features:
Lovely design makes it a perfect gift
Affordable and budget-friendly
Anti-slip silicone material added to the palms
Spandex provides added flexibility
MCTi Mens Touchscreen Gloves
The next item on our list of best touchscreen gloves is these beauties from MCTi. MCTi Men's Touch Gloves are undeniably stylish and functional and would look just as appropriate clutching a briefcase as they would clutching a ski pole. They're highly windproof and feature one of the comfiest polar fleece linings we've ever encountered. The grip generated by the genuine goatskin leather palms is also notable for both its comfort and easy effectiveness.
Unlike some other gloves that emphasize breathability over stretchability, MCTi flips the equation with a weave that's 70% spandex. As a result, they hold your hands tight and provide a high level of finesse when you're punching in numbers on the keypad or trying to tap out a reply to an important text message.
There's a discreet molle-style nylon loop at the wrist to hold a bag or whistle or whatever. Oversized conductive fingertips that produce a somewhat surprising level of dexterity a clip to hold the gloves together when you take them off and a high degree of structural articulation throughout. We really expected these MCTi touchscreen gloves to be among the most expensive we tested and were pleasantly surprised to discover we were wrong. You may also like our guide to the best weightlifting gloves so check them out.
Key Features:
Easy to clean and maintain
Four-way stretch fabric for flexibility
Touch screen compatible
TrailHeads Lightweight Touchscreen Gloves
The TrailHeads Lightweight Gloves with Touchscreen Fingers are handsome, warm and reliable. They make interacting with your smartphone or tablet screen simple and uneventful. Which is about the best you can say when you're trying to type with gloves on. These TrailHeads gloves resemble lightweight ski gloves and there's little doubt you could use them for that, provided the weather wasn't pushing into the single digits.
The thumb and index finger of each of these texting gloves have conductive material embedded in them. Though the embedding itself looks like something of an afterthought (and the embedded area is a bit larger than we think is ideal) it's nonetheless effective in all kinds of weather, from cool and rainy to cold and snowy. And with a little practice, it's relatively easy to get precise hits.
We love how warm these gloves are. And they do an excellent job retaining heat. The fashion conscious will also appreciate how they look. If we have an issue with these otherwise outstanding gloves it's that TrailHeads doesn't exactly bend over backwards to ensure the palms hold your handset fast. It's not that the hold is nonexistent, it's just that in our humble estimation it could be better. Other than that it's all good.
Key Features:
Materials: nylon, polyester and spandex
Outstanding moisture wicking abilities
Conductive material in thumb, forefinger and middle finger
Gloves dry extra fast to prevent moisture damage
One of the few machine washable touchscreen gloves
For all but the coldest days
Hassle free money back guarantee
HiCool Touchscreen Winter Gloves
HiCool Winter Touchscreen Gloves are some of the best-looking touchscreen gloves out there. If they conformed to the shape of your hand a little better they'd be tough for anyone to beat. They'll keep you warm down to 20-25 Fahrenheit, after which they'll need a little help. They provide outstanding grip in the form of the silica strips throughout the palms and fingers and the conductive material in the thumb and index finger is very easy to work with.
The lycra polyester shell is stretchy and comfortable. The elasticized wrist cuffs keep the warmth in and the cold out. And that's important for lightweight gloves like this. They also display an impressive degree of wind resistance. Another thing you want to see in lightweight gloves and something that will allow your fingers to stay nice and loose for texting.
Finally, the grippy silica strips across the palm hold your phone fast so it won't accidentally wind up in a snow bank or being dropped onto the rock-hard sidewalk. These are high quality outdoor winter gloves for people who don't want to have to choose between being comfortable and staying in touch. They're also extremely affordable and, like a lot of our other touchscreen gloves, can double as liners for your extreme cold weather gloves. Love this product? Check out our review of the best tactical gloves for our top picks.
Key Features:
Anti-skid silica grip strips in palm
Elasticized wrist cuff
Conductive material in thumb and index finger
Materials: lycra and polyester
Great for spring, fall and winter
Flexible and windproof
TrailHeads Men's Black Touchscreen Gloves
We love the look and feel of the Men's Black Touchscreen Gloves from TrailHeads. They feel like a second skin and are sleek and well-tailored enough to wear with your finest attire. They sport the company's signature diamond-shaped silicone knobs that grab your smartphone like a long lost lover. They'll hold you in good stead down to about 20 degrees Fahrenheit when they shift gears and become top quality liners for your heavy duty gloves.
Interaction with the touchscreen is easy and effective. You normally don't have to search around for a sweet spot. Nor will you find yourself hitting the back button constantly because your oversized conductive tips hit the wrong button. They provide a high degree of dexterity and comfort simultaneously. And you can't say that about a lot of gloves. Find more great products like this by checking out our guide to the best work gloves.
On windy days you'll notice that your hands don't feel exposed. That's due to the wind resistance of the Polartec fabric. By blocking wind intrusion it enables the gloves to retain heat better. A feature that's reinforced by the elasticized cuffs. TrailHeads promises a no-time-limit refund policy which is nice to have but you probably won't need.
Key Features:
Conductive pads in thumb and forefinger
Silica grip dots in palm and fingers
3 season use plus light winter use
Polartech power stretch fabric
Materials: 31% nylon, 52% polyester, 17% Lycra
Wind resistant and comfortable
Open-ended refund policy
New Balance Lightweight Running Gloves
These New Balance Touchscreen Gloves sport a sleek, minimalist look that's a little surprising for a company whose running shoes have always seemed a bit overwrought. But that's neither here nor there. The bottom line is they provide a comfortable, dependable way to interact with your handset even if the snow is falling and the wind is blowing. It's just icing on the cake that they also look like something out of Mission Impossible.
These running gloves are fashioned from 95% polyester and 5% spandex. So they're both light and stretchy. Which is exactly what we want in this type of glove. The touch tips on the thumb and index finger are beautifully integrated instead of looking like afterthoughts. And the palm provides outstanding grip by way of an understated zigzag pattern of silica.
Considering everything they have going for them it's a little surprising they don't cost more than they do. Because they're among the best at integrating form with function. Stitching throughout is first rate, the elasticized cuffs hold you tight and prevent warm air leakage and cold air intrusion and the sizing is more or less in line with expectations. A really great find that would be our Best Value if not for the next entry on our list.
Key Features:
Lightweight, stylish touchscreen gloves
Maybe the best touchscreen running gloves
Materials: 95% polyester, 5% spandex
Soft, warm fleece lining
Conductive tips in thumb and index finger
Windproof anti-microbial fabric
Unigear Outdoor Waterproof Touchscreen Gloves
There's a lot to like about the Unigear Outdoor Waterproof Touchscreen Gloves. Starting with the waterproof liners, the PU leather palms that do a good job of holding on to your handset, the soft velvet inner lining that coddles your skin, and the easy on, easy off backside zippers. Those zippers are TKK windproof zippers that are uber-dependable and glide open and closed the way you want zippers to in the winter.
These are very well made gloves that are great for winter driving along with spring and fall bike riding on top of being a great choice to wear to the office. The conductive fingertips are larger than on most competitor's gloves which can come in handy for scrolling. About the only thing that keeps them from being an overwhelming success is the cuff, which can sometimes leak warm air or allow cold air to temporarily break up the hot weather party inside.
Whether you wear these tech gloves on your morning run, while you're biking to work or to keep you warm between subway and office they'll deliver. And if you should get a phone call or urgent text during that time they'll allow you to keep your hands warm while you answer or tap out a reply. Unigear offers a 60 day full refund if you're not completely satisfied. But chances are good you will be. If you just found they were a bit too large or small you can exchange them for another pair during that period as well. If you are looking for some sports gloves, check out our guide to the best CrossFit gloves.
Key Features:
Larger than average conductive areas
Thick velvet liner
Materials: Polyester and PU leather
Seamless interior liner
Waterproof outer shell
Anti-slip PU leather palm
Money back within 60 days
Touchscreen Gloves Buying Guide And FAQ
How We Chose Our Selection of Touchscreen Running Gloves
The process of selecting the best touchscreen gloves involved putting dozens of different pairs through their paces in the real world. That meant seeing if they enabled you to easily operate your handset in various conditions from cool weather to bone-chilling cold as well as snowy, icy conditions without having to remove the gloves to do so. Once we had narrowed the field to those that enabled easy touchscreen interactivity we then looked at comfort, warmth, aesthetics, stitching materials and more. Price is not an overriding concern with this type of product but we always keep our eyes peeled for value. And, while we put our finger to the critical wind to see what others are saying about particular products, at the end of the day we always make our own call.
Features To Look For In The Best Touchscreen Running Gloves
Touchscreen interactivity - Since this is the primary reason you are buying this type of glove whether or not the glove promotes easy interactivity with your touchscreen is the first thing you should consider. Hard to do when you're purchasing online, we know. So this is one instance when you may need to lean heavily on the critical consensus. Our advice would be to take the most glowing reviews with a pinch of salt, as well as the most scathing reviews. And concentrate on those that seem well-considered and thoughtful. At some point though you're going to have to take a leap of faith. The upside however is that, even if your chosen touchscreen gloves fall short of the hype, they should still be useful as liners and you won't have wasted hundreds or thousands of dollars.
Materials - Breathable polyester, PU leather, acrylic, polypropylene, lycra, spandex and more are all materials that make for warm, lightweight, comfortable texting gloves that have the best chance of interacting effectively with your touchscreen. Genuine leather is a surprisingly popular choice as well. However, although they look great and will last to beat the band if you take proper care of them, the truth is that genuine leather gloves can present problems when trying to use a touchscreen. And many people wind up pulling off their leather gloves in order to hit smaller buttons or type messages. This is not to say leather is an automatic touchscreen fail, only that it's more likely to present a problem than something like lycra or polypropylene. Many of the lighter materials we mentioned also do an outstanding job of wicking moisture, which helps keep your hands warm and dry even if you're sweating a bit in your down coat.
Insulation/Warmth - If you didn't want the gloves you use to interact with your touchscreen to keep your hands warm then there would be no reason for buying gloves at all. So, in spite of the fact that they need to be relatively light and thin in order to facilitate touchscreen use they also need to deliver in the warmth department. That's a neat trick to be sure. Some glove makers line their lightweight gloves with polar fleece, others with wool. While some high-end winter gloves will use Thinsulate. Even Thinsulate though, as warm and light as it is, may be too bulky to facilitate touchscreen use. If you find the gloves you purchased have sacrificed warmth in favor of touchscreen compatibility go to your local outdoor shop and pick up a pair of polypropylene glove liners. They're ultra-thin and incredibly light and will make a big difference in the warmth of your gloves without impeding their usefulness.
Fit - It's imperative that touchscreen gloves fit your hands snugly. If they don't you can pretty much forget using them on your touchscreen. If you are unsure about the sizing of a particular pair of gloves many manufacturers have sizing charts on their website. It might take a few minutes to find it but it will help eliminate uncertainty in the buying process. Also, even if you know you take a medium size glove be aware that some manufacturers produce different versions of the same gloves for men and women. Make sure you are buying the men's version rather than the women's because a women's "medium" is not the same as a men's "medium".
The Grip - It's great if your new touchscreen gloves are nimble enough to allow you full use of your smartphone or tablet without having to expose your hands to the winter cold. However, keep in mind that if they don't allow you to get a firm grip of your handset it could lead to you dropping your expensive iPhone into a puddle of dirty slush. Most of the best touchscreen gloves have grippy, rubberized palms but not all. Others use PU leather. Which is fine if the texture is rough enough. While still others, like the TrailHeads Men's Running Gloves, use diamond shaped silicone grips on the palm that ensure you get a nice firm hold on your precious tech. Whatever you do, don't underestimate the importance of the grip.
Aesthetics - The thing about touch gloves is that, if they're done right, they're not just highly functional they're also stylish. Unlike bulky down mittens these are gloves meant to be worn with your best outfits to work or out on the town. They say you are not only smart and practical but that you have good taste as well. Your tastes are your own but be aware that there are myriad styles out there. So don't take the first pair that presents itself to you. Look at different ones until you find a pair that creates a Goldilocks moment: "These gloves are juuuuust right."
Touchscreen Gloves FAQ
Q: Is there a special way to wash touchscreen gloves?
A: As with any nice pair of gloves there will come a time when you'll need to wash your touchscreen gloves. In fact you'll likely need to wash them more often than you would other gloves simply because any kind of dirt built up on the fingertips can potentially compromise the effectiveness of the gloves to interact with your touchscreen. While washing your gloves doesn't entail any secret methods or expensive cleaners there is a right way and a wrong way to do it. The right way is to always wash your touchscreen gloves by hand. To do so fill a bowl with cold water and add a mild detergent (mild dishwashing liquid will do). Then, dip a clean, soft cloth into the liquid and gently wash the palm-side of the gloves including the fingers and fingertips. Try to avoid soaking the gloves through to the liner. When you've finished with the cleaning take another cloth, soak it with clean water, ring it out and then wipe away any soapy residue from the outside of the gloves. Make sure to air dry the gloves thoroughly before wearing them again.
Q: How long will touchscreen gloves last?
A: As is the case with most things this depends entirely upon 2 things. 1) How well they're made and 2) how you treat them. If they are well made and you treat them like you would a nice pair of shoes they should last a couple of winters. Maybe more. On the other hand if they're poorly made, you use them when you go winter camping and when you change the oil on your car and you clean them by throwing them in the washer and dryer then they'll become useless pretty fast. Obviously how often you wear them will also play a part in how long they last.
Q: How do touchscreen gloves work?
A: Most people are not aware their bodies conduct electricity. But they do. The touchscreen takes advantage of this fact. When you touch the screen your fingertips absorb some electricity from the screen. This small change in the amount of electricity at a particular spot on the screen correlates with the function located at that point and the phone or tablet executes that function. However, when you cover your fingertips with fabric or leather it prevents the fingertip from absorbing any electricity and so nothing happens on the screen. The way to get around this is to embed conductive materials into the fingertips of the tech gloves. Then, when you touch the screen with this material it has the same effect that touching it with your bare hand would have. In other words, it conducts a small amount of electricity from the screen which indicates where you have touched and what function you want to access.
Q: Do touchscreen gloves damage the screen on your phone or tablet?
A: No. The conductive material embedded in the fingertips of the touchscreen gloves does nothing except absorb a tiny amount of electricity from one point on the screen. It doesn't add anything to the screen. Doesn't jolt the screen with an electrical shock. Doesn't do anything more than your fingertips do. Maybe the only thing you have to worry about with touchscreen gloves is dirt scratching the screen. Which is why it's important that you keep your gloves clean. On the other hand you really should have a clear screen guard over your smartphone screen. If you do then scratching the screen itself should not be an issue even if the glove is dirty.
Sign Up Now
GET THE VERY BEST OF GEARHUNGRY STRAIGHT TO YOUR INBOX