Best Heated Gloves in 2021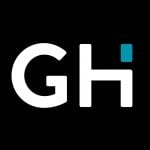 This product guide was written by GearHungry Staff
Last Updated
November 5, 2020
GearHungry Staff
GearHungry Staff posts are a compilation of work by various members of our editorial team. We update old articles regularly to provide you the most current information. You can learn more about our staff
here
.
GearHungry may earn a small commission from affiliate links in this article.
Learn more
We've all been in a situation where our hands can't seem to stay warm, no matter how thick our winter gloves or how long we stuff them in our pockets. Whether you're outside shoveling the driveway or carving lines on the ski slope, cold hands are uncomfortable and sometimes dangerous. Heated gloves solve this.
Heated gloves are perfect for a range of outdoor activities. They can keep you warm and comfortable if you're enjoying the first snowfall of the year, fiddling with your snowboard bootstraps, or riding your motorcycle through chilly conditions. If you spend a lot of time outside in the dead of winter, you need a pair of heated gloves in your life.
The Best Heated Gloves




Our number one pick is these Savior Heated Gloves, which come in seven sizes to fit anyone who needs them, making them a super option for motorcycle riders, snowboarders, or anyone who spends most of the winter outside. They are waterproof and wind-resistant but also breathable, and this prevents discomfort, even when the gloves are switched on. The lining is soft, comfortable pearl cotton, which feels good against the skin and can help distract you from any residual chill as you wait for the gloves to warm up.
There are three temperature settings so you can choose which warmth level is the most appropriate for any situation, and they reach the ideal temperature in just 30 seconds. The 2200mAh rechargeable battery can last as long as five hours, depending on the temperature level. They are perfect for outdoor activities and are even useful for improving blood circulation, as the heat spreads across the back of the hands and the fingers rather than just focusing on one area.
Key Features:
seven sizes
Breathable, waterproof, wind-resistant
Soft pearl cotton insulation
2200mAh rechargeable battery
three temperature settings
one year quality assurance
Carbon-fiber protective shell
Specification:
Brand

Savior Heat

Weight

2.12 pounds
Velazzio Thermo1 Battery Heated Gloves

The Velazzio Thermo1 Battery Heated Gloves are available in three sizes and offer both warmth and comfort regardless of the temperature outdoors. They are waterproof and breathable, while the three temperature controls provide versatility for a range of different environments and ensure you stay toasty regardless of where you are. These touchscreen gloves use reliable 3M Thinsulate insulation. The adjustable wrist-straps and cuffs further protect your fingers and hands from the wind chill and any snow finding its way in when you take a tumble on the slopes.
One additional feature is the touchscreen compatible fingers, so you can enjoy warm hands when trying to get in touch with your buddies, answer calls, or take pictures of the stunning snow-capped vistas that surround you. The non-slip PU palms also keep your devices secure while you're holding them, and the included wall charger and dual battery-supply mean you are ready for a long winter.
Key Features:
three sizes
7.4v rechargeable battery
Waterproof and breathable
three heating levels
3M Thinsulate insulation
Touchscreen compatible fingertips
Adjustable wrist straps and cuffs
Specification:
Brand

VELAZZIO

Weight

8.6 ounces
Gamegie Battery Heated Gloves




The Gamegie Battery Heated Gloves deliver heat for up to 15 hours, making them one of the most extensive and reliable options we've selected. These gloves are also available in three sizes and come with six-layer lining to deliver extraordinary insulation that might make you wonder whether the heating system is even necessary. It absolutely is, by the way, and the rechargeable battery is reliable and safe to use. It heats the gloves quickly within just five seconds, and the heat spreads marvelously through the gloves to ensure that every part of your hands feels toasty in the winter chill.
They are both wind and waterproof, and the palm is non-slip to help you keep hold of your devices or ski poles, while the touchscreen-compatible fingertips make it easy to scroll through Twitter while you wait for your mid-slope beer. They also come with a two-year warranty. For more quality products like this, check out our guide to the best running gloves.
Key Features:
three sizes
15-hour heating
six layer lining with 3M Thinsulate
2200mAh rechargeable battery
Waterproof and windproof
two-year warranty
Touchscreen compatible
Snow Deer Heated Glove Liners

If you're looking for versatile heated gloves, consider the Snow Deer Heated Glove Liners, which are our premium pick for today. They are available in eight sizes, and the slim design allows them to fit comfortably under your regular winter gloves to provide an extra layer of warmth, as well as a glove that's easy to handle electronics like your phone or travel camera. They are super soft and thin, and the touch sensors on the fingers allow you to use your touchscreen to snap selfies on the slopes or film the blizzard that has swept through your street. The lycra material is flexible and accommodating, while the external neoprene ensures durability for many winters to come.
The heating element works across the back of your hand and fingers to provide full-coverage warmth, and the 2200mAh rechargeable battery provides up to six hours of warmth, which is perfect for all-day on the slopes. There are three temperature settings to suit the situation, and the adjustable wrist straps also provide further protection from the chill. 
Key Features:
eight sizes
Touch sensor
Super soft and thin
Heating elements across back of hand and fingers
2200mAh rechargeable battery
three temperature settings
Carry-bag included
Specification:
Brand

SNOW DEER

Weight

1.76 pounds
Heat Warmer Winter Rechargeable Battery Heated Gloves

With a maximum temperature of 150°F, these Heat Warmer Winter Rechargeable Battery Heated Gloves are some of the most effective options around. There are two sizes available, and both come with a reliable 2200mAh battery that delivers a long-lasting charge, up to five hours, depending on the temperature setting. The good news is that you can adjust this temperature if you feel too hot or too cold, giving you excellent control over your comfort.
They are versatile and suitable for a range of activities, from shoveling snow to adventures into the snow-capped wilderness. They are also lightweight and portable, with excellent breathability and waterproof features. Our guide to the top ski gloves features more cool products that will keep you warm on the slopes, so check them out.
Key Features:
two sizes
2200mAh rechargeable battery
Adjustable temperature
One button switch on/off
Versatile
five-hour battery life
Lightweight and portable
Autocastle Electric Battery Heated Gloves

The Autocastle Electric Battery Heated Gloves is our best value option if you're looking for reliable but affordable heated gloves. They come with a waterproof spandex fabric that makes them comfortable and easy to wear regardless of how large your hands are. They are also touchscreen compatible.
The battery isn't included with these, so keep that in mind when buying them. There is a large heating area that covers most of your hand and ensures comfort and warmth, while the non-slip palm grip keeps devices and drinks safe when you're holding them.
The adjustable wristband also delivers comfort, and the flexible material makes it easy to manipulate and maneuver your fingers for greater purchase and control over whatever you need to hold. For hunting, skiing, or taking a stroll through cold winter streets, these are an excellent choice. You may also be interested in some of the best cycling gloves from our list. Check them out.
Key Features:
Waterproof spandex fabric
Touchscreen compatible
4.5V rechargeable battery (not included)
Large heating area
Versatile
Non-slip palm grip
Adjustable elastic wristband
Specification:
Brand

Autocastle

Weight

8.3 ounces




Heating up in just 30 seconds, the Alritz Heated Gloves are one of the most reliable and efficient gloves we've included in our selection. They come in two sizes, and the wrist strap helps keep the chill or snow out if you're carving down soft powder slopes. The battery is rechargeable, which makes them a long-lasting choice, and you can get as much as six hours from a single charge. The gloves reach maximum temperature in just five minutes. If you don't need the hottest gloves on the slope, there are two additional settings for you to use.
The pearl cotton insulated lining offers an extra dimension of warmth and comfort, and they are still breathable, even when using the highest setting. They are durable, effective, and ideal for a range of scenarios and situations where the chill is starting to get to you. Be sure to check out our guide to the best tactical gloves for more durable and quality options like this.
Key Features:
two sizes
2500mAh rechargeable battery
30-second warm-up time
Wind and water resistant
Extensive heating area
Pearl cotton insulated lining
Breathable
Spring Shop Electric Heated Gloves

Lightweight and dependable, Spring Shop Electric Heated Gloves are another excellent choice for anyone on a budget or unsure of whether heated gloves are worth a considerable investment. The spandex cotton fabric stretches to accommodate your hands, and it doesn't feel so tight that it becomes uncomfortable but rather protective and cozy.
The carbon fiber heating element is superb, especially considering the price, and it operates up to 115 °F. Three layers add further insulation and warmth, while the waterproof coating and breathable fabric make these gloves suitable for everyday wear and outdoor adventures. The battery unit is lightweight, so you won't feel distracted when wearing them, and the reinforced materials ensure longevity and durability. For professional drivers, we have prepared our selection of the best driving gloves, so be sure to check them out and pick your favorite pair.
Key Features:
Spandex fabric cotton
Carbon fiber heating element
Lightweight battery unit
115 °F heating capacity
three layers
Rechargeable battery
Waterproof coating and breathable fabric
Specification:
Brand

SPRING SHOP

Weight

7.2 ounces



Sitting comfortably in between the value and more expensive options, the Wamthus Heated Gloves provide a bit of everything for those who love their snow sports or find the allure of snow-blanketed streets and woodland too hard to resist. They are soft and breathable but also waterproof so that you won't worry about damage to the heating element should you get caught in a snowstorm.
The low-profile button makes it easy to switch the glove on and off, and it's also possible to scroll through the three temperature levels to find the perfect setting for you. These gloves are constructed of durable materials, and the windproof telescopic wrist locks keep everything secure. The fingertips are touchscreen compatible, and the reflection feature makes them an excellent option for staying visible when exploring in the dark. If you like hiking in winter, be sure to check out our selection of the best hiking gloves and find the perfect pair.
Key Features:
Soft, breathable, and waterproof
low-profile on/off switch
three temperature levels
Windproof telescopic wrist locks
Durable materials
Touchscreen compatible
Night vision reflection
Specification:
Brand

WAMTHUS

Weight

9.9 ounces
Newxlt Winter Heated Gloves




The Newxlt Winter Heated Gloves are our final pick of the best heated gloves on the market. These gloves come with variable temperature control levels and a maximum temperature of 106°F. They are waterproof but don't machine wash them, or you could damage the heating element. They are breathable even when at their hottest, and the extensive heating area covers most of the hand to ensure full coverage and guarantee that no finger gets frosty.
The reinforced leather palm provides durability that keeps the gloves in superb condition for many ski trips or snow adventures to come. The on and off switch is easy to use and reach in any situation, so if you ever feel a chill coming, you can activate it quickly and let the gloves to the rest. They would also make a great addition to your extreme cold-weather gear.
Key Features:
three-level temperature control
106 °F max temperature
Waterproof
Breathable
Reinforced leather palm
Extensive heating area
Specification:
Brand

NEWXLT

Weight

9.3 ounces
Best Heated Gloves Buying Guide & FAQ
Features to Look for in Heated Gloves
Take a look at these key features of heated gloves to give you more information before making a purchase.
Battery Life - The lifespan of the battery per charge will depend on the temperature level. The higher the temperature, the lower the battery life.
Some gloves offer maximum lifespans of five hours; others keep your hands warm for a full 15 hours on the slopes. Take your desired activity length and temperature needs into account when purchasing a heated glove.
Fit - Gloves that are too tight will be uncomfortable, whereas gloves that are too loose will not provide the proper protection from the chill. Before purchasing your gloves, measure your hand, and compare it to manufacturer-supplied sizing charts.
Some gloves come with multiple sizes available, whereas others may be one-size-fits-all, so take this into account.
Waterproofing - A waterproof glove helps to protect the heating element from water damage and also ensures you can deal with a variety of situations without your hands getting cold. Whether you wear your gloves for outdoor work or skiing and snowboarding, a waterproof layer will keep your hands dry and extend the lifetime of the glove.
Heated Gloves FAQ
Q: What are heated gloves?
A: Heated gloves use tiny wires which are woven into the interior of the glove and connected to a heating element and powered by a battery. Each glove has a battery, and this battery is typically stored in a pocket on the glove.
While these gloves are arguably used most often in skiing or cold-weather climates for general commutes or outside work, they are also useful for people who suffer from cold hands and circulation problems.
If you feel your hands are always cold, no matter what you do, heated gloves could be a solution. Most gloves look like thick winter snow gloves. However, there are some options available that have a slimmer profile, which will allow better maneuverability and a more natural feel for a range of activities.
Q: Are heated gloves safe?
A: The idea of wearing gloves with tiny wires and an internal heating element sounds great at first, but you might take a step back after the initial excitement dies down and wonder whether they are safe. You might ask yourself questions like What if the gloves overheat and catch fire? Or Will I get electrocuted if the gloves get wet?
If you're just now hearing about heated gloves for the first time, these concerns are understandable. However, heated gloves are very safe and very effective. You won't get shocked, and the gloves won't set alight. The system is designed to include safety features that prevent overcharging to ensure you stay safe when wearing them. All you need to worry about is keeping your hands warm.
Despite heated gloves being safe to wear, you should take care when cleaning them. Because of the heating element, they are not suitable for machine washing. Instead, wipe the dirty area down with a damp cloth and a little soap, but don't soak them entirely as it will damage and destroy the wires and heating system.
Q: How do heated gloves work?
A: We've already mentioned the little wires running through the gloves and how they are connected to a battery, but let's go into more detail to clarify how heated gloves work.
If using gloves with rechargeable batteries, you must charge your heated gloves before wearing and using them for the first time. Otherwise, you will only get about 30 minutes of warmth out of them. Most of these gloves will fully charge within two-to-four hours, depending on the brand.
If your gloves use alkaline batteries that you can install and replace, this won't be an issue.
Once the battery is charged, you can start using your gloves. They fit just like any other pair of winter gloves or glove liners you've worn before. You will see an on and off switch, and you can use this to switch the gloves on or off. If you have variable temperature settings, you use this switch to cycle through the settings and press it a final time to turn the gloves off.
Allow up to five minutes for the gloves to heat up properly, depending on the temperature level.
Sources:
3 Features You Need When Buying the Best Cold Weather Work Gloves - Superior Glove
Sign Up Now
GET THE VERY BEST OF GEARHUNGRY STRAIGHT TO YOUR INBOX