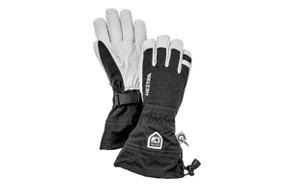 Hestra Army Leather Ski Gloves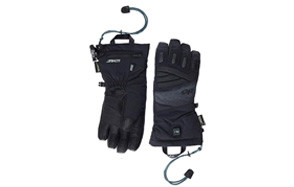 Outdoor Research Lucent Heated Ski Gloves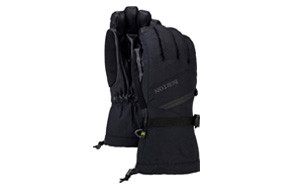 Burton Men's Gore-Tex Ski Gloves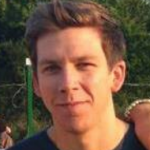 The powder's fresh, the three-day weekend is clear and wide open, and there's nothing on your mind but the wicked slopes up ahead. Problem is, you'll ill-equipped. You need to best ski gloves to accompany your other ski gear, optimize your performance, and keep you protected yet flexible when you're whirling down the slopes. We've laid out the top ten ski gloves, and a full guide on everything you need to know to find the best ski gloves that fit your specific needs. If you've ever wondered what the difference between certain types of ski gloves are, or you just want to better understand waterproofness and the physical construction of a quality pair of ski gloves, you've come to the right place.
The Best Ski Glove
Ski Gloves Buying Guide and FAQs
Are you hitting the snowy trails this weekend, or do you just take every chance you get to travel to a naturally snowy environment? Either way, you need the right ski gloves to accompany you, keep those digits warm, and prevent frostbite at all costs. We've not only grabbed the ten best ski gloves on the market for you but told you all you need to consider when looking for the right pair for you. If you think this guide is a bit excessive since we're just talking about gloves, you'd be right, but we're fanatics here at Gear Hungry: we get every possible detail jotted down, every feature and aspect accounted for, the good and the bad. By the time you read through, you're going to find yourself telling your friends all about the aspects of ski gloves. Let's get into it.

How We Chose Our Selection of Ski Gloves
Brand - Brand is actually a major factor here. There aren't a lot of winter gear brands, meaning it's slim competition. You don't have a hundred off-brands competing in the same space like you do with watches and jackets. We've done the homework, and found the very best brands you could ever ask for in snow gloves.
Quality - This can be measured by brand, but also by user reviews. We're aiming to get you the right gloves the first time around, which is what this guide does. Once you narrow down your selection and get the perfect pair of ski gloves, you'll be able to feel it the moment they slip on your hands.
Reviews - User reviews help determine if we're getting a good pair of winter ski gloves before we head into the purchase process. We whittle down hundreds of choices before selecting the final batch to purchase and test.
Price - The best ski gloves don't necessarily come at the best price. You're relying on these for a lot of protection against frostbite while benching on the fact that they're going to help you retain an excellent grip on your ski poles. The best men's ski gloves aren't cheap, though we did our best to curate this list with budget in mind.

Features To Look For In Ski Gloves
Material - Materials are usually different depending on if you have ski mittens or gloves. You want leather or dense synthetics that also have a waterproofing membrane located somewhere in the center of the glove. The warmest ski gloves come from the best materials.
Comfort - If it's not comfortable, you're not going to grip the ski poles properly, and it's going to throw off your dexterity when you're coming downhill. Tight and comfort aren't necessarily the best option and don't equal the warmest ski gloves either. Your gloves are more than simple ski accessories; they need to blend with the rest of your ski gear while keeping you comfortable. 
Warmth - This depends on the insulation levels and materials, but it also depends on the rest of your gear. You need a proper ski jacket, as well as a tight cuff to ensure body heat isn't escaping through there. Waterproof layers in the center of your ski gloves will help with body heat insulation. 
Waterproofness - This comes down to the waterproof membrane layer and the associated materials. For example, leather is far more water resistant than synthetic materials, just because of the nature of the material. If you end up with poor waterproofing, you might as well have gone without any gloves at all.
Dexterity - How dextrous you're able to be while wearing the gloves is absolutely monumental to your success on the slopes. This comes into play with the grips, how easy it is to move in the gloves, and how well they fit. If you're a first-time skier, you're going to want gloves with enhanced grips and a bit more movability (though you might sacrifice a bit of heat retention).

Cuff Length - You'll find that cuff length is often dictated by whether the gloves are designed for skiers or snowboarders. You can find long-cuffed ski gloves, but if the cuff size matters a whole ton, you'll also be able to find some similar snowboarding gloves that rock. The cuff length really dictates the possibility of water getting into your gloves, and for that matter, into the rest of your jacket as well.
Features - These are often simple: some top of the palm pockets, extra velcro padding along the exterior, but they all play into the usability of your ski gloves. We're more focused on the aspects of insulation and dexterity, and while these are nice, they're also going to turn the dial up on the price tag ever so slightly.
Types of Ski Gloves
Each has their own time and place, and in some cases, they're used in different winter sports. These are the two types of ski gloves you're going to encounter. 
Gloves - Five fingers, and you're good to go. These are often better for skiing because you need to actually use your hands, where mittens are often better for snowboarders. If you watch any Shaun White video with a quick search on YouTube, you'll see that he's using mittens. With gloves, you also have more direct contact, so you'll be able to mold your hands around your ski poles much more effectively. You've got four things to worry about, whereas snowboarders who often use mittens just have their board. 
Mittens - Mittens are more frequently used by snowboarders, though there are some skiers who prefer them. Mittens keep your four fingers together, which helps promote blood flow and proper warmth distribution. They typically contain the same level of insulation as a standard five-finger glove would, so you're just keeping in the heat, and relying on your thumb and the big mat of your palm to manage your ski poles. Mittens are also a lot easier to clean; you have two areas to focus on getting water out of instead of five.

Glove Materials: Leather vs. Synthetic 
Our number one selection is leather, but we didn't shy away from synthetic ski gloves either. Why? There are bonuses to going with each, as well as some drawbacks.
For one, leather is naturally waterproof and provides excellent protection. With leather, it's rated to last a lot longer than synthetic materials, even if you don't properly care for your gloves. We're going to include a care section of this guide at the end, and just so you're aware, you should always properly care for them, but on the off chance that you forget, leather is more resistant to the wear and tear of use and time.
Synthetic gloves tend to cost a lot less, allowing you to save money right up front. With synthetic materials, you're always guaranteed a specific fit, whereas with leather it can vary since most leather ski glove are handmade. Synthetic is a bit easier to wash and dry when all is said and done as well.
Quick Tips for Getting the Right Fit 
When you go to the sales page for any pair of gloves we've selected, you're going to be met with a sizing chart (which will mildly impact the price). Glove fits are fairly straightforward; they're not as difficult to get a good fit on as a pair of shoes. We've all bought shoes online and not had them fit for some strange reason, but with gloves you have just about nothing to worry about.
The other tip is to closely examine the cuff style and size, and look at user reviews. Even if it fits right, you don't want your wrist being horribly irritated while you're wearing your gloves. We've done our best to ensure our top ten list of the best ski gloves available don't have wrist issues, but no product is perfect.
Last but not least, even though we're mostly looking at just gloves here, you still need to pay attention to the way that the thumb is constructed. Often times, glove manufacturers don't put enough padding and insulation around your thumb. It's actually the most likely digit to get super cold right off the bat, whereas your other fingers are closer to the direct blood flow coming from your arms, and remain warmer for longer.

Ski Gloves FAQs
Q: What Are Ski Gloves? 
A: Ski gloves are designed to maintain your body temperature in your digits, while also giving you enhanced grip and maneuvering. Ski gloves keep water out, and dry air in, so you don't end up with horribly pruned or sweaty palms after your ski trip.
Insulation and waterproofing: check. Ski gloves are also used to prevent snow and water from getting inside the sleeves of your ski jacket. Due to the strong cuffs and waterproofing, you'll retain your warmth and stay dry through the gnarliest of wipeouts.
Q: Should I Get Gloves With Removable Liners? 
A: It does help when it comes time to clean your ski gloves, but it isn't wholly necessary to do so. If you get removable liners, you have an additional item to pack and remember where it is (because it's a pain in the rear end to get them back in there properly).
When you opt for removable liners, you might end up putting them back incorrectly, which can be a real irritant while you're actually skiing. On a personal note, the Gear Hungry staff don't prefer removable liners, but we don't let it sway our decision-making process for the guide and products listed above. That being said, here are some benefits to having removable liners on your ski gloves.
Q: What Are the Differences Between Ski and Snowboard Gloves?
A: It mostly comes down to the size. You'll encounter snowboard gloves that have a very similar consistency with waterproofing, insulation and associated materials as ski gloves. The thought is, "I'm already out on the slope, aren't they the same thing?"
They're similar, but not the same. Snowboard gloves have much longer sleeves (some that even go past your elbow) to seriously prevent water/melting snow from getting inside. When you're snowboarding, you're unclipping the board the second you land, whereas with a ski lift, you can hop right back on with your skis attached in most scenarios. You're dipping your hands into the snow far more often, so you need the longer sleeves.
Also since the board is heavier and wider than skis, they take on a ton of snow and often get buried underneath like 6-8 inches in total. You've got to dig your hands deep, and you don't want short cuffs allowing water inside. Grabbing your board should never be weighed against getting your hands wet.
As a result, there are more waterproof membranes, more materials used, and overall a lot more fabric along the interior, so the price goes up. Snowboarding gloves are traditionally about 1.3x more expensive than ski gloves, and while that's not a crazy difference, that additional 30% on the cost can be the make or break on your budget.

Q: Are Waterproof Membranes Like Gore-Tex a Good Thing in Ski Gloves?
A: For most reasons, this is a fantastic thing to have in your ski gloves. It's going to make the entire process of using them and hitting the slopes a lot more enjoyable. No more wondering if you're going to encounter wet palms and freeze your fingers off, and so on.
But it does make cleaning them a little more difficult. We have a guide below on how to properly clean your ski gloves, but having a waterproof membrane can actually hinder this process quite a bit. If you're not familiar with these waterproof membranes, they're specific layers woven inside of your gloves. Even if a little bit of water gets in through an eventual tear or a crevice, this layer keeps it from getting all over your hands and ruining the structural integrity of the glove.
When it comes time to cleaning, it might prolong how long it takes to dry. It's like you have to dry it from the inside out, and against from the outside in: there's a wall in the center of your glove that creates two different moisture pockets.
When you're at the lodge or staying at your buddy's house for the weekend when you guys ski together, you'll want to remember to hang your gloves up to air dry every night. If you just leave them sitting there, the moisture can sometimes run down the membrane layer and make the cuffs rather moist. That means a freezing cold wrist the next day and lowered protection against the elements.
Q: What is the Best Way to Store Ski Gloves?
When you come in off the slopes, especially if you're on vacation and not at a local place within driving distance, the worst thing you can possibly do is just throw your gloves in the bag when you're packing up to leave. You've got a flight or a 10+ hour car drive ahead of you, and that's far beyond when water begins to sprout bacteria in just about any condition. You'll have the car heater on, the bag in the trunk will warm up in a dark setting, and it's just not painting a good picture.
You want to avoid that, but you also want to ensure that your gloves will be properly dry before packing them up. You can use the tips in the next subheading to get a feel for how you should dry them.
Your gloves should always be stored in some form of a zip-up bag. Sometimes gloves will come with an inexpensive nylon or polyester bag, sometimes you'll want to bring your own traveling case. Either way, even though they're soft, cushy gloves, they need to be in a proper container to prevent other clothes from getting wet (when you don't have enough time to dry them properly before packing things up). You'll also want your gloves to retain their proper shape so you're not struggling to get them on next time.

Q: How do I Wash Ski Gloves? 
A: Ski gloves have multiple layers, so they're not simple to clean by hand. If you owned a simple pair of wool gloves, you'd be A-okay to scrub them with a brush or a sponge to reduce the possibility of damage in a turbine washing machine. However, when you look at the items on our list and the thick materials, that's not the case.
You're actually supposed to throw these in the washing machine. You should use a specific detergent for your outdoor gear, including your skiing equipment. Go for a delicate detergent that's void of fragrances. Depending on the type of material your interior layer is made of, that fragrance can get captured, and just sort of make your ski gloves smell like flowers for months to come. Nobody wants that.
Pull the liners out as if they were the pockets of a pair of jeans, and toss them in the washing machine. These should be relatively easy to pull out no matter what pair of ski gloves you've gone with. Get the detergent on them, and get ready to roll.
You want to go for a warm setting. While it's proven that cold water (because of modern-day detergents) can list just about anything out of your clothing the way that warm water does, this is a special case. Those studies are related to a pair of jeans or a simple tee, but ski gloves are a little more complex.
Warm water, delicate cycle. From there, you have to avoid the dryer at all costs. Not viable, it will ruin most gloves. Instead, grab some clothing pins, ensure the liner is out, and get ready to hang it up. Before we hang it up, you want to remove as much of the excess water as possible to shorten the drying time and ensure no mold or mildew grows inside of your gloves.
Starting at the tip of each finger, hold the glove upside-down and squeeze the water out. You might only get a few drops from each, but you're getting them out of those little corners, making it easier to dry. Either use an outside clothing line, or hang a piece of twine in your house near some fans for ventilation, and leave them for 24-48 hours before you test them out. Depending on your gloves and ventilation, it may require up to another 24 hours.