Last updated:
12 Nov 2020
10 Best Ski Gloves (Review) in 2021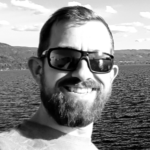 Your guide to this article today is by outdoor expert Andy Lewis
Published
September 26, 2019
The powder's fresh, the three-day weekend is clear and wide open, and there's nothing on your mind but the wicked slopes up ahead. Problem is, you're ill-equipped. You need the best ski gloves to accompany your other ski gear, optimize your performance, and keep you protected yet flexible when you're whirling down the slopes. We've laid out the top ten ski gloves and a full guide on everything you need to know to find the best gloves that fit your specific skiing needs. If you've ever wondered what the difference between certain types of ski gloves are, or you just want to better understand waterproofing and the physical construction of a quality pair of ski gloves, you've come to the right place.
The Best Ski Gloves
Ski Gloves Buying Guide and FAQs
More than just an accessory, a ski glove is a technical garment, a piece of sports equipment if you like and as such, special attention should be paid to its properties and beneficial features. The overall design, warmth, fit and waterproofness are all vital to consider in the best ski gloves.
Warmth & Protection - Just like jackets and sleeping bags, gloves come in varying degrees of thickness and warmth (also known as tog) denoting how much heat they provide. The shell material and inner membrane also have a big part to play. Different materials offer more warmth and insulation and ultimately, the glove you select will be determined by where and when you do most of your outdoor activities. If you love skiing in icy cold winter conditions, then you should definitely go for a fully insulated, warmer glove. Also, keep in mind that you want your gloves to offer warmth, breathability and comfort, as well as water and snow protection.
Shell Material - You have two key options when it comes to the outer shell; a synthetic fabric or leather.
Synthetic - synthetic is a popular and cost-effective choice and is usually based around a nylon fabric mix. More expensive, high-end gloves will adopt waterproof and breathable fabrics such as a Gore-Tex layer combined with something like an ePTE or PU coating. These breathable fabrics are generally available with both a hardshell or soft-shell finish.
Leather - leather is more expensive and naturally durable, waterproof as well as still being pliable. Popular leather skins used in ski gloves include cowhide or goatskin. When combined with a microporous membrane, it's not unusual for an excellent pair of leather ski gloves to last for years, delivering warmth and protection from the elements.

Inner Membrane Construction - Besides staying warm, you also want your hands to remain dry and comfortable too. You should avoid gloves becoming wet not just because of external conditions (i.e., snow) but also internal ones caused by your own perspiration down to a lack of breathability. That's where a breathable membrane, featuring tiny microscopic pores that allow water to evaporate, comes in handy. This membrane is traditionally placed between the outer shell and the inner liner and depending upon what it's constructed from will determine how much breathability and waterproof protection your gloves offer.
There are two primary materials used; Gore-Tex, and Windstopper.
Gore-Tex - a well-established performance is enhancing choice providing excellent levels of waterproof and breathability across a range of accessories and outerwear, including ski gloves.
Windstopper - also created by the team at Gore, this is their ePTFE membrane which is windproof and highly breathable although not waterproof. This makes it better suited to cold but dry conditions. It's frequently however coated with DWR (durable water repellent) so that it can be used in winter gloves.
Insulation Material - One of the principal reasons why people wear gloves is to protect their hands from the extreme cold weather, so it goes without saying that you need to select the appropriate type and level of insulation. The key is to find a pair of gloves delivering a combination of warmth and breathability but without sacrificing on movement. Popular fill types include; Down, Primaloft, and Fiberfill.
Down - made from goose and duck feathers, down is lightweight and helps trap air to keep your hands warm. It's not great though when it gets wet.
Primaloft - a synthetic man-made fill that's warm, breathable and water-resistant. It's not as warm as down, but it is better suited to wet conditions.
Fiberfill - made from lightweight polyester fiber, Fiberfill is excellent in both cold and wet weather conditions.
Palm Reinforcements - It's common, especially when starting out with your skiing adventure, to regularly fall over so added protection and durability around areas that are subject to more regular impact and use is an excellent idea. Look for gloves that feature an extra layer of protective coating (leather or vinyl) or provide additional durability.
Size & Fit - Always ensure that your gloves fit correctly, both for your comfort but also to provide the right level of dexterity required. For the ultimate in performance, your ski gloves should fit snugly but allow enough room for you to wriggle your outstretched fingers and fully cover your wrist. Try bunching up and making a fist with our hand. If your fingers are restricted from bending, then your ski gloves are too tight.
Additional Features - Other features that it's worth considering including the overall cuff length, extra wrist guards, a nose wipe which is generally found on the thumb as well as touchscreen-friendly fingertips.

Ski Gloves FAQ's
Q: Should I go for gloves or mittens?
A: Probably the first question to ask is whether you prefer a glove design or mittens? Roughly speaking, a mitt is warmer than a glove as all your fingers share the one central insulted chamber that's overall able to generate more direct heat. Their biggest drawback, however, is the lack of mobility when compared to a glove that features individual compartments for each finger. Many are constructed from technical material that allows for the use of a mobile phone or touchscreen device without necessitating removal of the glove. Gloves provide far more flexibility and dexterity to carry out basic tasks like adjusting and removing goggles and accessing pockets. For the best of both worlds, you can find three-fingered hybrid mitts known as lobster mitts on account of their claw-like design.
Q: Should I go for leather or synthetic gloves?
A: It's a matter of personal preference and to a certain extent, budget too. Leather benefits from being naturally waterproof and delivers an excellent level of protection. As long as you care for your leather gloves correctly, they should last for many years to come. Synthetic benefits from typically being more inexpensive and are also easier to wash and maintain.
Q: How should I store my ski gloves?
A: If you're jumping off the slopes and straight into a car or heading to the airport, the worse thing you can do is throw wet gloves into a bag. You will just end up with a mess of sprouting bacteria as the water starts to seep through the gloves. Always make sure that your gloves are adequately dried before you pack them away. Place them inside a zip-lock bag so that they won't get the rest of your clothes wet, nor will they lose shape. Leave them out to dry naturally for as long as you're able to and make sure that they have plenty of space to breath so that warm air can circulate around and through your wet gloves.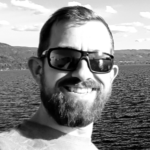 Andy is a experienced Bushcraft instructor that has spent time in some of the most remote and hostile environments in the world. When not outdoors, Andy contributes his expert knowledge to our survival and outdoor department. With an NCFE Level 4 Survival Instructors Award firmly in hand, he has certainly earned the position of a trained survivalist, wilderness and first aid expert.
The best!
Gear, gadgets & stuff for men
Straight to your inbox