Best Cycling Gloves In 2022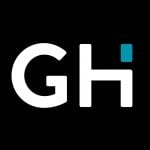 This product guide was written by GearHungry Staff
Last Updated
November 30, 2018
GearHungry Staff
GearHungry Staff posts are a compilation of work by various members of our editorial team. We update old articles regularly to provide you the most current information. You can learn more about our staff
here
.
GearHungry may earn a small commission from affiliate links in this article.
Learn more
You're thinking about long cycling trips this summer, switching to a bicycle to commute to and from work, or perhaps you're a racer. Either way, you need bicycle gloves to help you get the job done. The best cycling gloves help you retain your grip, reduce hand irritation, and allow you to use less pressure on your joints. Bike gloves are required for serious riders that go the distance, and there's no way around it. We've broken down the top ten best cycling gloves for winter, and the top ten for summer, so you can wear those tires down with function and flair on your fingertips.
The Best Cycling Glove
OZERO Mens Winter Thermal Gloves
Our Best Choice recommendation comes from Ozero and it is their Men's winter thermal gloves. They're perfect for outdoor actives such as cycling and running and deliver a snug and comfortable fit with an elasticated cuff that prevents cold, wind, and rain from entering. The gloves themselves are manufactured from a water-resistant and windproof fabric as well as TPU sections which help ensure that hands remain warm and dry in light rainfall or snowy conditions. They're fashionably stylish and provide a moderate level of thermal protection. Featuring silica gel particles on the palm, the index finger as well as the middle finger, you can be assured for a firmer and more confident grip of your handlebars or any tools you might need to operate in wet and windy conditions. Better still, these sporty gloves, also conveniently feature sensitive touchscreen fingertip pads which means that you can take calls and manage your smart devices without having to remove your gloves. Thanks to a conductive fabric coating on the thumb and index finger, you can tap and swipe with ease without risking frostbite! They're fully machine washable so easy to clean and come in a range of sizes to suit most.
You may also like these amazing heated gloves from our list. Check them out.
Key Features:
Made from a water and sweat absorbent fabric
Sensitive touchscreen text and swipe fingertips
Designed to be water-resistant and windproof
Non-slip silica gel particles provide excellent grip
Elasticated cuffs for a snug and cozy fit
We've handpicked these Atercel training style gloves as our Best Fingerless Gloves recommendation. They're ideal for cycling but also for working out and lifting weights. With a snug and secure fit, they're comfortable and supportive to wear, providing plenty of flexibility as well as breathability. Made from a lightweight and stretchy material, they deliver plenty of dexterity and excellent handling, which is why they're such an ideal choice for sports such as cycling and gym training sessions. They protect the palms and wrists while still providing you with the flexibility to use your fingers. These Atercel gloves come in two different options, black or red, as well as five different sizes. The humanised design features a pull loop system for easy removal along with a handy towelling panel to the back of the gloves which is ideal for wiping away sweat. Featuring soft mesh fabric inside the front of the gloves, palms remain dry and cool no matter how hard you're working out. They also feature an anti-slip silicone gel pattern on the palms for more confident handling and a secure grip. If you're searching for a pair of innovative finger design gloves that deliver a natural and flexible fit, then these are an excellent choice.
Key Features:
Made from lightweight and breathable materials
Innovative fingerless design provides a flexible and natural fit
Soft foam pads and towelling panels are comfortable to wear
Easy to pull on and off with a pull loop system
Ergonomic, humanised design
Seibertron Dirtpaw Unisex Bike Gloves
We're recommending these protective Seiberton Dirtpaw gloves as our Best Mountain Bike Gloves. They're designed to fit most adults and come in an option of either Black, Red or White, with separate youth sizing also available in the same color options. Five different sizes across both the Adult and Youth gloves are available, all of which feature the same attention to detail and high-quality materials. We highly recommend these gloves if you enjoy activities such as mountain or off-road dirt biking because of the level of protection they provide. Direct inject rubber logos and graphics appear on the finger knuckles as well as the back of the hands which protect against impact and injury. The high level of protection doesn't compromise either the style or the comfort for these Seibertron cycling gloves which support maximum performance. Extra comfort features that we think you'll appreciate include lycra finger gussets, light padding, silicone grippers for additional support as well as a secure hook and loop wrist closure. These are a versatile and highly functional cycling glove that should protect your hands no matter what. If you love to let loose and get off the beaten track, then you'll certainly appreciate the support and protection these gloves offer.
Key Features:
Maximum performance and protection
Direct inject rubber protective logos and graphics
Comfortably padded with lycra finger gussets
Touchscreen recognition on index fingertip
Secure TPR hook and loop closure
The INBIKE Cycling Gloves are ideal if you want more protection from your cycling gloves. The thin gel padding that we've seen on so many cycling gloves isn't enough to protect your palms in a serious fall. These gloves have much thicker gel padding, which provides a barrier between your palms and the road. The back of the hand is made from Lycra and knitted mesh fabric and has tons of tiny holes to let air circulate around your hand. The only downside is that they're available in just two colors.
Key Features:
Made from Lycra and knitted mesh fabric 
Fingerless 
5mm gel padding 
Available in two colors
Specification:
Brand

INBIKE

Model

Petrel S45
FireLion Gel Pad Cycling Gloves
Leave the nonsense at home: FireLion put the pedal to the metal on quality and left the aesthetics to simple black with their lion logo on the top of the palm. Effective and inexpensive, FireLion created these touchscreen responsive gloves with strategic gel padding throughout the palm, which help reduce shock and absorb impacts while mountain biking. You Could use these for BMX, race cycling, just about anything under the sun. FIreLion Gloves have a breathable mesh interior that promotes airflow, while the cuff is still adjustable to promise a tight fit.
Key Features:
Touchscreen recognition
Gel palm padding for superior comfort
Adjustable straps for a fitted feel
Breathable enough to use for street cycling or mountain biking
Pearl iZUMi knows what gets you up in the morning: that open road, nothing but you, two tires and a chain guiding you on your way. They created these versatile cycling gloves to work well with commuters, BMX riders, mountain bikers, just about anything you can think of. That's all thanks to their unique blend of half polyester, and five other fabrics, creating a snug fit while remaining breathable. You'll also receive a synthetic leather palm, prime for shock absorption and a comfortable grip on your handlebars.
Key Features:
50% polyester, 50% blend of other trace materials
Soft thumb hole w/ sweat wicking technology
Synthetic leather palm provides shock absorption
Available in three other colors
Specification:
Brand

Pearl iZUMi

Model

Pearl Izumi

Weight

8.3 ounces
Nothing feels as excellent on your skin as leather. Call us biased, but leather gloves have a regal feel, even when you're on your bicycle. Castelli's Leather Gloves are equipped with a textured top and palm, providing superior grip on your handlebar. While leather isn't the most heat-retaining material out there, they've engineered it with a neoprene lining to make these safe to use in temperatures as low as -10 F. With the extra long cuff and rugged exterior, these will last you a lifetime and help protect against wind chill and melted snow. Our handy guide to the best bike locks features more great products for cyclists.
Key Features:
Full leather construction w/ neoprene lining
Long cuff closure
Textured exterior for superior grip on your handlebar
Viable down to -10 F
Specification:
Brand

Castelli

Model

K12539010-6

Weight

7.2 ounces
Andyshi Men's Winter Gloves
Andyshi wanted to keep it cheap. No, this price isn't a sale, they just wanted to create something fantastic, and they've done just that. Their winter gloves are excellent for temperatures as low as 10 F and include a slew of other features as well. You'll get a textured lining covering the center of the palm area, granting you fantastic grip for mountain biking and BMX tricks alike. You'll be able to adjust the snug fit via the short zipper on the extended cuff, which you can then tuck into your sleeves. Andyshi is the budget-friendly alternative to the rest of our list, allowing you to hit the winter streets without having to kiss your wallet goodbye. Make sure you also check our guide to the best tactical gloves for more great items like this.
Key Features:
Nylon taslon construction for durability and a stretch fit
Thorough wind protection
Textured palm interior and finger starts
Adjustable fit through a cuff zipper
Fox Racing 2020 Dirtpaw Gloves
Fox Racing has always been a big brand in the cycling world. Their products can be seen in some of the biggest extreme sports events in the world. These gloves – the Fox Racing 2020 Dirtpaw Gloves – are designed for mountain biking, downhill, and other extreme forms of cycling. They have armored knuckles, a padded Clarino palm, and flex-point comfort to give you a full range of motion in your hands. The fingers are touchscreen compatible and are also designed to provide extra grip on brake levels, so you can always stop when you need to. If you're looking for a high-quality cycling glove for the trails, this is one of the best.
Key Features:
Touchscreen compatible 
Padded Clarino palm 
Flex-point comfort
Added grip for levers 
Available in nine colors 
One-year warranty
Specification:
Brand

Fox Racing

Model

22751_001_S
MOREOK Men's Cycling Gloves
Next up, we've got this pair of Cycling Gloves from MOREOK. This might not be the most well-known brand but these gloves have some seriously impressive reviews on Amazon. Customers are consistently impressed by the quality of these gloves and the fact that they're sold at such a low price, compared to the big-name-brand gloves. Made from high elastic Lycra and knitted mesh fabric, they're both comfortable and lightweight. Plus, they let a ton of air in when you're cycling to keep your hands from overheating. The palm of the gloves are made from anti-slip suede and have specialized SBR shock-pads to protect your hands if you fall off. We also like the fact that they come in 11 different colors, so you can match them to the rest of your riding attire. 
Key Features:
Made from high-elastic Lycra & mesh fabric 
Specialized SBR shock-pads 
Available in 11 colors 
Easy-off hooks 
100% satisfaction guarantee
Glofit FREEDOM Workout Gloves
Glofit FREEDOM Workout Gloves are actually designed for weightlifting but they make the perfect gloves for cycling in the summer. The open back, fingerless-style, and lightweight materials keep your hands cool whilst giving you enough grip on the handlebars. Also, because they're designed for weightlifting, they have a cushioned, double-layer palm (made from microfiber and foam) they're super comfortable for cycling. They're available in six different colors and come with an extended 24-month warranty, so your purchase is protected.
Key Features:
Made from microfiber 
Double-layer palm 
Anti-slip stability 
Open-back design 
Available in six colors 
Two-year warranty
These cycling gloves from Tanluhu are designed for road cycling. The low-profile, lightweight design lends is perfect for those that want to stay streamlined and not add much weight to their gear. Most of the glove is made from elastic nylon and knitted mesh fabric. This makes them ultra-stretchy but still durable and warm. Another cool feature is the absorbent microfiber section on the thumb of each glove. This is there so you can wipe the sweat from your brow when you're on the move. They also have loops on the end of the fingers to make it easy to pull them off. 
Key Features:
Made from super elastic nylon and knitted mesh
Absorbent microfiber thumb 
Loops for easy removal 
Fingerless design 
Available in 5 colors
LuxoBike Cycling Gloves are excellent for pretty much all types of cycling. The inside of the gloves is padded to minimize the numbness from the vibration of the road on a long ride. It actually has four-zone shock-absorbing pads, which are placed throughout the palm. This will provide some protection if you fall forward onto your hands but it's mainly to combat numbness. The back of the gloves is made from stretchy Lycra and has a bunch of tiny holes to help with air circulation around your hands. Like the Tanluhu gloves, they have an area of absorbent microfiber on the thumb that allows you to wipe away sweat, as well as loops for easy removal.
Key Features:
Made from Lycra and microsuede 
Specialized 4-zone shock-absorbing pads 
Absorbent thumb towel 
Loops for easy removal 
Available in six color
Next up, we've got a pair of affordable cycling gloves that are packed with features to make your ride more enjoyable. First off, they've got super grippy palms with anti-slip silicone gel to stop your hands from slipping off the handlebars. Underneath that, there are 3mm SBR pads that soak up the vibration of the road and stop your hands from going completely numb. The back of the hand is made from a mixture of Lycra and knitted mesh fabric, both of which have elasticity so they don't feel constricting. Like most road cycling gloves, HuwaiH Cycling Gloves have a cloth section on the thumb and small loops to help you pull them off.
Key Features:
Made from Lycra and knitted mesh fabric 
Anti-slip silicone gel 
3mm SBR pads
Thumb towel 
Loops for easy removal
Cool Change Full Finger Bike Gloves
Next up we've got a pair of Cool Change Full Finger Bike Gloves. There are a few benefits to wearing full-fingered gloves – they're warmer, they provide better protection if you fall, and you can get a better grip on your brake levers. However, some cyclists don't like the fact that you can't use your phone and don't get enough air circulating around your hands. Fortunately, Cool Change has solved these issues. Made from breathable, moisture-wicking fabric, these gloves are warm in the winter and cool in the summer. Plus, the fabric on the fingers is touchscreen-compatible, so you can still use your phone without having to take them off.
Key Features:
Full-finger 
Made from breathable, moisture-wicking fabric 
SBR pads 
Touchscreen compatible 
Available in five colors
Giro Jag Road Bike Gloves
Giro is one of the biggest cycling brands in the world. You might have to pay a little more for a pair of Giro Cycling Gloves but if you're serious about performance, they're well worth the money. The materials used are super high-quality and all fit a performance-based purpose. The moisture-wicking, four-way stretch Lycra allows your hand to move freely and stops them from becoming too sweaty, even when you're riding on a hot summer's day. The palm is made from AX suede, a material known for its superior grip and protective ability. Plus, they have a highly absorbent microfiber wiping surface to wipe the sweat from your face. We also love the 10 pastel colors they come in – they really suit the kind of colors that are prevalent in the cycling community.
Key Features:
Made from four-way stretch Lycra 
AX suede palm 
Microfiber wiping surface 
Available in 10 colors 
ROVOS Women's Cycling Gloves
We haven't featured many women's cycling gloves on this list, mainly because most cycling gloves are unisex. Aside from the flowery pattern and color-choice, there isn't much to set these ROVOS Women's Cycling Gloves apart. They're made from breathable Lycra and have Spandex across the back of the hand to make them stretchy. They have soft microfiber on the thumb to wipe the sweat away from your eyes when you're riding. And, they have gel padding on the palm to soak up the vibration of the road to stop your hands from going numb on a long ride.
Key Features:
Made from breathable Lycra and Spandex
Microfiber thumb towel 
Gel padding on the palm 
Flower pattern 
Available in nine colors
Gearonic Shockproof Cycling Gloves
Last but not least on our summer set, Gearonic produces a simple pair of cycling gloves that sit at the same price as an hour's work at minimum wage. Foam padded and designed through a compression mold, Geronic made Shockproof Cycling Fingerless Gloves with durability in mind. You're grinding your palms against the handlebar for dozens of hours per week; it's time to reduce the friction and aggravation on your hands. Foam padding lines your palm, while a comfortable yet snug fit allows you to maneuver flawlessly on your bike.
Key Features:
Foam padded palms
Compression molded to promote circulation
Available in six different styles
Washing machine safe
Cycling Gloves Buying Guide and FAQ
A glove can fit, but it doesn't mean it fits. We've compiled the top twenty gloves, so now it's time to show you what makes them tick. From describing the insulation and fit in your cycling gloves to answer your burning questions, everything you need to make an informed decision is right below.
Features to Look for in Cycling Gloves
Type of Gloves - We'll discuss each glove type in-depth later on in this guide. The glove type dictates mobility, insulation, and how powerful the grips are. Depending on what you're doing (mountain biking, street bicycle racing), you'll need a different type of gloves for each occasion.
Fit - These shouldn't be white-knuckle tight. They need to be fitted, leave little room to move around, but still be mobile. That's where the real secrets of a good-fitting glove company come out. We describe the perfect way to measure your hands for gloves further on in this guide.
Padding - There's a lot of traction between your hands, the grips, and everything that causes them to bounce around. Your padding determines how sore your hands are going to be when your cycling trip is done, but if you aren't careful, it can also limit your movement and grip.
Fabrics - You're going to see a lot of spandex, lycra, nylon and synthetic, possibly some textiles commonly used in shoe construction. Some gloves use a blend of five or more different materials to fortify stretchiness and produce a mildly insulated interior, while still remaining breathable.
Grip - Whether there are silicone grips on the ends of each finger, gel padding or another form of grip strengthening augmentation, you're nothing without a good hold on your handlebar. Don't sacrifice comfort for a lack of grip, and vice versa: there are plenty of cycling gloves out there that hit both of these notes in unison.
Breathability - It's a physical activity; you're going to sweat, and it's going to hinder your performance and comfort. Your gloves need to be breathable to prevent sweat buildup, whether it's summer or winter.
Waterproofing - You'll find this more in winter gloves than others. Waterproofing is essential if you're going out in the snow, or if a minor bit of rain isn't enough to prevent you from going out on your ride. Waterproofing helps retain traction, even in slippery conditions.
Insulation - This applies to winter cycling gloves. If you aren't insulated to at least ten degrees or lower, then they aren't worth your time. We often look at clothing with excellent insulation, and it works for us, but our extremities are far more susceptible to the cold. It's not overkill to get gloves that can withstand -40 F, even if you're only going out in 25 F weather.
Touchscreen Compatibility - We all have our phone with us wherever we go. For some of us, it's used for music during the trek. You don't want to have to stop and pull off one glove just to select a new song. Gloves that are compatible with touch screens are a lifesaver.
Types of Cycling Gloves
Track Mitts - As you might expect, they're what you'd wear to a bike race. They're usually fingerless, lined with padding on the palms with adjustable wrist straps. Between the lack of materials and the lightweight build, they're perfect to accompany you during professional or hardcore training regimens.
Full-Finger Gloves - They look a bit like winter gloves, but with a twist. You'll find that standard full-finger gloves have a slender appearance with very little fabric. This allows for a full grip over your handlebar, and usually includes silicone grips lining the palm interior or small pads on each fingertip accompanied by the presence of gel padding.
Winter Gloves - This is a broad term, but so long as they can withstand low temperatures and come windproof, they're what we would consider winter gloves. Manufacturers have the difficult job of making these maneuverable, while still padding them to retain your body heat.
Mittens - Bicycle mittens sometimes come with three-finger designs, sometimes just a thumb and mit design. These aren't as maneuverable, but help to insulate your fingers from the cold and wind far better than any other type of gloves. You'll find extremely low-temperature ranges on these.
Mountain Bike Gloves - Mountain bike gloves usually have a textured palm, giving you maximum traction. You'll also find excellent gel padding and shock absorption capabilities, keeping you in control throughout your entire ride.
Should I Get Different Pairs of Cycling Gloves for Summer and Winter?
In short: yes. They're going to behave differently depending on what season it is. You need summer cycling gloves to stay breathable and thin, allowing excellent maneuverability, while also resisting the heat and not melting to your rubber handlebar grips. A good example is a simple pair of mountain bike gloves, which are usually fingerless and designed to be used in summer.
When it comes to winter, your bicycle riding gloves should have excellent thermal protection, while still being as maneuverable as possible. This is where you'll find a lot of pairs that have multiple fabrics. We've even seen (and reviews some here) that has six or more fabrics, all in an attempt to create a hybrid of breathable, insulating and maneuverable gloves. The point is that you need to keep your digits extra warm during these months.
If you're serious about cycling year-round, designate a spot to keep your gloves when not in use. It's very easy to forget that those ninety-dollar winter gloves are sitting in the back of the closet. Those of you who have a specific spot where they keep their bike should consider making a locker or trunk filled with alternate season gear. No more losing off-season gear, or watching it get destroyed because it was within reach of pets or children.
Cycling Gloves FAQ
Q: How do I Wash my Cycling Gloves?
A: Most road cycling gloves are fairly easy to clean. When you have a pair made of microfiber or polyester, they can usually be thrown into the washing machine, and sometimes even tumble dried. You'll obviously want to keep an eye out for tags on your gloves that give the A-okay. When you run into cycling gloves that have more areas that are easy to damage (such as fingerless cycling gloves) or use a blend of materials that aren't exactly common, you'll need to refer to the sales page or any included materials that you received with the shipment.
For some, you might have to hand-wash. For this, we recommend getting a designated tool, such as a soft bristle brush to clear out dirt before spot cleaning. You'll want to use a mild soapy solution, and avoid harsh chemicals at all costs. Simply use an applicator like a rag to dampen your gloves with the solution, brush in circles with your bristle brush, and leave to air dry.
Q: How do You Measure for Cycling Gloves?
A: Full finger cycling gloves offer some of the most amazing coverage, but sadly, some of us have been disappointed when trying them on, only to find that they don't quite cut it around the cuff. There's a simple way that you can determine your ideal glove size, and you can do it right now, without ever having to get up from your desk.
If you have a tailor's measuring tape nearby, that would be best. If not, you can download a measurement app and hold your phone screen next to your hand.
First, place your hand flat on the desk, and measure the circumference of your entire hand. This is a bit trickier to do with a phone app, but you'll find that you fit into one of five standard glove size brackets. A little estimation here won't kill you.
Next, you want to get the exact amount of inches from your wrist, all the way up to the peak of your middle finger. This is going to be the glove's overall length, and dictate how it's going to fit on you. If it's too snug, you'll feel the cuff pull up, and the glove shrink across your hand. That lets moisture and cold air in, which is not what we're going for.
As one last tidbit of advice, if you find your measurements between sizes, always opt for the larger. It won't be so large that you'll be swimming in it, just a tiny bit of extra fabric to cling to your hands.
As a heads-up, gel cycling gloves with palm padding don't require a different size chart or method of measurement. They're designed this way to coincide with your normal sizing. Unless you find a pair that's not on this list that state they "run small" in the reviews, you'll be A-okay to use your standard glove size.
Sign Up Now
GET THE VERY BEST OF GEARHUNGRY STRAIGHT TO YOUR INBOX