Best Anti Vibration Gloves In 2022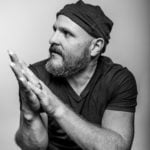 This product guide was written by Andrew Marshall
Last Updated
June 16, 2020
Andrew Marshall
Andrew Marshall is a writer, painter, photographer, and filmmaker. He primarily writes about the outdoors, though like most writers he's interested in just about everything. Andrew is a long-distance athlete with a passion for running and walking up and down mountains. Born and raised in the southeast, he now lives high in the Sierra Nevada with his wife and a freakishly large orange cat.
GearHungry may earn a small commission from affiliate links in this article.
Learn more
Anti-vibration gloves should be on top of your shopping list if you regularly handle items like jackhammers and rivet guns. These gloves protect your hands from injuries by minimizing impacts and reducing pressure whenever you use heavy machinery.
The best anti-vibration gloves are great for minimizing the harmful side effects of frequent heavy-duty tool use. For interested parties, we've compiled a list of products that currently dominate the market.
The Best Anti Vibration Gloves
Vgo High Dexterity Anti Vibration Gloves
The VGO High Dexterity Gloves are the ideal choice for someone looking for reliability. They're sturdy and durable, and there's no doubt that they'll effectively reduce the impact of power tools. Incredibly versatile, these gloves are ideal for various situations. You can have them on for construction, heavy-duty work, and tasks done in extreme weather conditions. Rest assured your hands will be protected.
The Vgo gloves come with synthetic leather palms, ensuring longevity. The palms have additional PVC reinforcements, and EVA padding to reduce impact. That's not all: Vgo's touchscreen-compatible design allows you to operate your smartphone without taking the gloves off. What we love the most about these anti-vibration gloves is the fit. Ergonomic design with three-dimensional hand modeling ensures that they're comfortable. The only downside to the Vgo gloves is the touchscreen-compatible feature. It doesn't work well when wet.
Key Features:
Perfect for use in construction, DIY projects & more
High dexterity EVA padding
Touch screen compatible & sweat wiping
Machine washable for easy care
Velcro closure at wrist
Pre-curved fingers ensure a tailored fit
Specification:
Brand

Vgo

Weight

15.5 Ounces
Ironclad General Utility Work Anti Vibration Gloves
The Ironclad General Utility Work Gloves are a worthy investment if you require quality and adequate protection while performing manual labor. They have exceptional protective features that will keep you safe while maintaining dexterity to operate tools. The gloves come with thermoplastic rubber knuckle protection, shielding hands against impacts and abrasions. They're also quite comfortable and have adjustable hook and loop closures to ensure a secure fit.
A particularly nifty addition to these work gloves is the terry cloth wipe on the back of the thumb, which helps you to wipe off any sweat while working. Maintenance is also a breeze, as you can pop the gloves in your washing machine when they become dirty. Sadly, the gloves aren't insulated. So, while they're effective in moderate weather conditions, they don't work as well in extreme cold. Besides that, the Ironclad gloves have our seal of approval as a top-quality product that's worthy of purchase.
Key Features:
Thermoplastic rubber knuckle protection
Provides protection from impact and abrasion
Terry cloth sweat wipe on back of thumbs
Engineered fit for better hand control
Adjustable Hook and Loop Closure
Machine washable
Specification:
Brand

Ironclad

Model

GUG-06-XXL

Weight

2.39 Ounces
Mechanix Wear M-Pact Anti Vibration Gloves
The Mechanix M-Pact Work Gloves are next. They guarantee optimal protection and comfort, and they drive quite the bargain for people who might have a tight budget. The gloves come with synthetic leather palms and thermoplastic rubber casing. These ensure that the gloves won't wear out quickly. The gloves also have dual-layer internal fingertip reinforcements for the thumb and index finger. Impact and pinching injuries would be less of a worry with these gloves, as they have thermoplastic rubber knuckle guards and full-length fingertip protection.
You also get the uniqueD30 palm padding, which absorbs and dissipates high-impact forces through the palm. This speed-sensitive polymer stiffens upon impacts, reducing the shock load to the body. However, like the Ironclad General Utility Work Gloves, these gloves also don't do so well in cold weather. 
Key Features:
Thermoplastic Rubber & Synthetic leather
Knuckle guard & full-length fingertip protection
Dual-layer internal fingertip
Reinforced index finger & thumb for durability
D3O palm padding
Machine washable
Specification:
Brand

Mechanix Wear

Model

MPT-58-010

Weight

4.9 ounces
Ironclad Impact Protection Anti Vibration Gloves
Ironclad is known for its quality tactical gloves, and that's why its products appear twice on our list. The Ironclad Impact Protection Gloves are one of the best anti-vibration gloves out there, and they're a worthy investment for anyone. Ironclad has strategically placed anti-vibration pads to absorb most of the impacts and vibrations from heavy machinery. Comfort is another top priority for the gloves' manufacturers. They're lightweight, and they come with an adjustable hook and loop closure for a secure custom fit.
Other useful features include a cuff puller, which allows you to get the gloves quickly. There's also a terry cloth sweat wipe conveniently placed behind the thumb that helps you to clear your brow effortlessly while working. The gloves' sizes run a bit small, so adjust accordingly. If you can find your size, however, you'll love them.
Key Features:
Thermoplastic Rubber (TPR) Cuff Puller
Exo Embossed Anti Vibe Palm
Keep your hand safe without limiting dexterity
Strategically placed anti vibration reducing pads
Terry cloth sweat wipe on back of thumbs
Hook and loop closure for secure fit
Specification:
Brand

Ironclad

Model

EXO-PIG-04-L

Weight

4.8 ounces
Intra-Fit Professional Anti Vibration Gloves
The quality and performance of the Intra-Fit Professional Vibration Gloves are what make them so unique. They provide excellent grip, making them perfect for operating drilling equipment, performing mechanical work, and more. The Intra-Fit Gloves provide special anti-vibration pad reinforcement on the palms and fingertips, protecting from shock and vibration while handling heavy-duty machinery. This padding can help prevent Hand-Arm Vibration Syndrome (HAVS) – a problem that commonly affects people that operate high-vibration tools like hammer drills or electric chainsaws.
A high-quality PU palm gives excellent grip and high abrasion resistance, reducing the risk of injury. The gloves also come with a breathable spandex fabric, which offers significant comfort without restricting movement or reducing grip strength. These Intra-Fit gloves are incredibly durable, and they deliver excellent performance. However, these gloves are a bit heavier than others, which may be a concern for professional users.
Key Features:
Prevent Hand-Arm Vibration syndrome (HAVS)
PU palm for high abrasion resistance & great grip
Breathable spandex fabric for better dexterity and comfort
Protection against shock and vibration
Special Anti-vibration pad reinforcement
EN ISO 10819:2013 /EN 388 certified
Specification:
Brand

Intra-FIT

Weight

3.98 ounces
Ergodyne ProFlex 9000 Work Gloves
If you prioritize quality in anti-vibration gloves, you should give the ErgodyneProFlex 9000 Work Gloves a try. While they don't compromise on aesthetic appeal, they provide essential safety and comfort. The ProFlex 9000 gloves combine pigskin and patented polymer technology. You'll also love the unique chloroprene rubber palm pad that absorbs impact from heavy machinery.
Another noteworthy feature of these gloves is the lightweight and breathable cotton knit that keeps your hands comfortable, even in colder temperatures, while maintaining protection and safety. The gloves won't restrict your mobility, as a pre-curved design maintains flexibility. These gloves are a bit bulkier than others. You may also be interested in some of these gardening gloves from our list, so check them out.
Key Features:
Chloroprene rubber palm pad
Breathable cotton knit
Pre-curved design
Specification:
Brand

Ergodyne

Model

9000

Weight

5.6 ounces
Mad Grip F50 Thunderdome Gloves
As the name implies, the Mad Grip F50 Thunderdome Gloves offer excellent grip and impressive performance. Incredibly durable, these gloves resist wear and tear. The gloves are also comfortable, thanks in no small part to the fabric. The manufacturers combined 50% cotton, 42% nylon, and 8% spandex, ensuring the gloves are both light and breathable. The mix of materials assures optimal flexibility and grip. The stretchy spandex makes them particularly comfortable to wear.
Ribbed fingertips deliver the ultimate in dry grip, assisting with operating hand tools, power tools, and other implements. The gloves also have vibration-dampening palms that absorb impacts and vibrations from handling these tools. These gloves protect from the scrapes and pinches frequent in manual labor. However, the gloves can be slippery when wet. And for those long winter runs, make sure to wear some quality running gloves from our list.
Key Features:
Vibration dampening palm
In dry grip technology
50% cotton, 42% nylon, and 8% spandex
Specification:
Brand

Mad Grip

Model

0MG10F5

Weight

6.4 ounces
Handlandy Anti-Vibration Work Gloves
Another excellent product on our list of the best anti-vibration gloves is the Handlandy Anti-Vibration Work Glove. These top-tier gloves deliver outstanding performance, and they're a good bargain. With these gloves, you get synthetic leather palms with foam padding that reduces the impact of vibrations. The gloves also feature reinforcements in critical areas, ensuring more exceptional durability.
The manufacturers employed a particularly ergonomic design, guaranteeing a secure and comfortable fit. They also use spandex and mesh in the back, which allows dexterity and breathability when handling tools. Another appreciated feature is the adjustable wrist strap which provides a secure fit. It also makes for easy removal of the gloves between tasks. They also function as touchscreen gloves so that you can operate your smartphone while on the job.
Key Features:
Breathable spandex material with mesh
Touchscreen fingertips
Secure wrist closure
Specification:
Brand

HANDLANDY

Weight

3.98 ounces
Superior s10VIB Vibrastop Gloves
The Superior s10VIB Vibrastop Gloves work primarily to protect you from continuously vibrating tools like a jackhammer. They have an ergonomic design that will keep your hands comfortable, no matter how long you wear them. Adequately padded with a polymer layer, these full-finger gloves dampen vibrations, shock, and impact from vibrating tools. They also come with breathable and lightweight backing that increases comfort, especially for working in hotter climates.
The gloves are rot-resistant and machine-washable, so they last and are quite easy to maintain. These gloves also provide a secure fit from the heel of the palms to the fingertips. The elastic wrists allow for a supportive and snug fit that keeps the gloves in place during demanding tasks.
Key Features:
Black nylon 7-gauge shell for durability
Machine washable and rot-resistant
Elastic wrist for a snug fit
Specification:
Brand

Superior Glove

Model

S10VIB-L

Weight

5.6 ounces
Etglove Heavy Duty Mechanic Gloves
Last on our list of the best anti-vibration gloves is the Etglove Heavy-Duty Mechanic Gloves, which provide a unique aesthetic appeal and superb quality. The Etglove Mechanic Gloves have thermoplastic knuckles and finger guards, which ensure protection from scrapes, pinches, and high impacts. The gloves also come with palm padding, which absorbs and dissipates energy directed to the palms.
You'll love the gloves' breathability and comfort. They're light enough to allow you to move and grip objects over long durations with less fatigue. These gloves also provide a secure fit, thanks to the cutout wrist design and closure. On the flipside, some customers have complained about the gloves being overly bulky, which is a consideration for those who prefer lower profile protection.
Key Features:
Heavy utility work gloves
Thermoplastic rubber knuckle and finger guards
Cutout wrist design with closure
Specification:
Brand

Etglove

Weight

7.2 ounces
Anti Vibration Glove Buying Guide & FAQ
Features To Look For In Anti Vibration Gloves
Anti-vibration gloves come in a wide variety, and some have more specific functions than others. These factors will help you determine how to pick the right gloves according to your particular needs.
Material - A vital factor to consider when purchasing an anti-vibration glove is the materials. High-quality materials can guarantee some measure of protection. If you work in cold conditions, you want to consider buying gloves that have a thermal lining to protect your hands from the cold.
Woven fabrics are excellent choices for protection against pinches and scrapes because they tend to be more abrasion and cut resistant. When high dexterity is required, lower profile, form-fitting gloves made from thinner materials may perform better.
Design - The design of the gloves can be just as important as the materials. Full-finger anti-vibration gloves are the best if you require full protection.
Padding  - For the most impact protection, choose options with foam padding that starts from the base of the palm and continues to the fingertips. The thickness of the padding depends on the size of the predicted impacts.
If you continuously operate heavy-duty tools, more substantial padding is warranted to shield you from the magnitude of vibrations. However, if you need to work with smaller devices, you will need thinner padding for flexibility and feel.
Comfort - Comfort is a priority when choosing work gloves. It is crucial to find out the comfort level of an anti-vibration glove before buying it. Stiff and bulky gloves reduce your dexterity and put you at risk for injuries in addition to being uncomfortable.
An excellent way to test the comfort level of the glove is to research the materials used. Soft and compliant components can be more comfortable, but the trade-off may be less protection. Gloves with solid rubber or TPU on the backs instead of mesh or spandex can be stiff and inflexible, adding to the discomfort but provide impact protection.
Strength - When shopping for anti-vibration gloves, it's vital to examine the overall strength and construction of your options. Durable gloves not only last longer, but they can also provide a higher level of protection.
Durability - The best anti-vibration gloves last a long time. The durability of your gloves is essential, particularly in the professional trades. If the gloves are not durable, they will be unable to withstand the long-term impact of tools and may contribute to repetitive stress issues like HAVS.
Breathability - Breathable fabric is a must when choosing anti-vibration gloves for use in warmer climates. If the glove's structure is not breathable, sweat cannot evaporate, which can be uncomfortable and can cause skin irritation like blisters. Gloves with breathable mesh materials that allow for adequate airflow can help prevent such problems and improve comfort.
Grip - A good grip for tools is critical, but keep in mind that the amount of grip can depend on the weather. Some gloves have a good grip when dry, but not when they are wet.
Ensure that the gloves you purchase have a good grip in wet conditions if moisture is a possibility. If you need to use the gloves in an oily environment, you should get gloves with an oil-absorption feature so that it does not stay on the gloves. Gloves made out of corded cotton and synthetic porous material are well-known for aiding grip when oily.
Weather Resistance - Another thing to consider when buying anti-vibration gloves is their ability to handle different weather conditions. Weather-resistant gloves can help maintain warmth and comfort, and some anti-vibration gloves are also waterproof.
If waterproofness is a requirement, maks sure the gloves are made with waterproof materials and are seam-sealed to prevent water penetrating.
Waterproofness and breathability are at odds. Preventing water from entering also prevents heat and sweat vapor from exiting, so consider your needs carefully. You may need more than one set of gloves to prepare for expected conditions properly.
Types Of Anti-Vibration Gloves
Anti-vibration gloves are personal protective equipment made specially to protect users from intensely vibrating tools. The most popular types include;
Leather Glove - Leather is sturdy and can withstand rough conditions, hence its popularity. This material is versatile. Leather gloves also tend to provide excellent grip, resist vibration, and offer a fair amount of protection. Leather is also incredibly durable and can remain comfortable across different weather conditions. It is overall one of the best choices for anti-vibration gloves.
Kevlar Gloves - If you're looking for anti-vibration gloves that withstand cuts, piercing, and abrasions, consider Kevlar. Kevlar gloves are also lightweight and durable, making them a popular choice when that type of protection is required.
Rubber Gloves - These are most popular among laboratory and healthcare workers because they do more than protect you from vibrations. They also protect against harsh chemicals, grease, and other contaminants. They also tend to be flexible and allow for excellent dexterity and feel when working.
Coated Fabric Gloves - These gloves protect you from high vibrations as well as cuts and scrapes and come with different coatings such as PVC, latex, and polyurethane. The coated fabric is a common choice for anti-vibration gloves, but they're not typically well-insulated.
Anti-Vibration Glove FAQ
Q: What are anti-vibration gloves?
A: These are particular types of gloves or personal protective equipment that reduce the impact and effect of harmful vibrations that occur when workers handle heavy-duty machinery and tools. The gloves absorb a limited range of the frequency of vibrations to prevent injury and HAVS.
Q: How do anti-vibration gloves work?
A: Manufacturers design Anti-Vibration gloves to absorb impacts from the machinery you operate. Constructed with vibration dampening materials in the finger and palm areas, they reduce the mechanical loads transmitted to workers when operating heavy machinery, which can help prevent injuries.
Q: Why do you need to wear anti-vibration gloves?
A: For workers who operate vibrating equipment, anti-vibration gloves help to prevent injuries and reduce discomfort. People who already have repetitive stress injuries can use anti-vibration gloves to help manage their conditions.
Contractors, carpenters, farmers, mechanics, electricians, and anyone else that repetitively exposes their hands to vibrations can benefit from the investment in anti-vibration gloves.
Q: How effective are anti-vibration gloves?
A: The effectiveness of anti-vibration gloves largely depends on the materials, construction, and quality of the gloves. Better materials and higher quality can mean better protection and longevity.
Inadequate protection leads to both chronic and acute injuries. Regular use of anti-vibration gloves can help guard against such problems.
Sign Up Now
GET THE VERY BEST OF GEARHUNGRY STRAIGHT TO YOUR INBOX