Best Staplers In 2022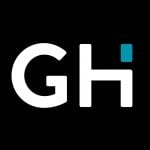 This product guide was written by GearHungry Staff
Last Updated
September 26, 2019
GearHungry Staff
GearHungry Staff posts are a compilation of work by various members of our editorial team. We update old articles regularly to provide you the most current information. You can learn more about our staff
here
.
GearHungry may earn a small commission from affiliate links in this article.
Learn more
It doesn't matter how keen we are on DIY, if we don't have the right tools for the jobs we undertake – we will need to go back to the drawing board. One thing for certain though, homeowners about to take on a task that needs a stapler have got plenty of decent options for one of the best stapler tools online.
But as one job requiring staples won't be the same as another, it's important to apply caution when choosing a top pick in staplers. And that's just where we come in – we are here to provide our readers with the very best models in staplers to help amateur craftspeople get jobs done right.
Just like repairs with a stapler should never be rushed if we aspire to do a proper job, selecting a stapler from the list we have presented should involve at least some amount of caution. By being careful with our choice in these exceptionally handy tools, we should be able to avoid buying something we will never use again.
The Best Stapler
AmazonBasics Office Stapler
There aren't many people who can remember life before Amazon. The company is one of the biggest in the world. Yet, you would notice that unlike rival companies, there isn't much buzz about Amazon. They are pretty effective – all these are qualities that they have put into their staplers. The AmazonBasics Office Stapler is so effective it's almost unnoticeable. The black matte finish and streamlined design might be the reason for this, and while it looks gorgeous, it also blends perfectly into the background. It also feels soft to touch and boasts of smooth contours that make handling a cinch. Furthermore, the stapler holds 200 staples at any time, meaning you now spend less time refilling it. The package is followed with 1000 staples in total so that you can refill it up to four times. And unlike many staplers, you won't have to refill the AmazonBasics often as its rugged mature means that a single stapler can hold ten sheets of paper together.
If you are in an office where posting on the bulletin board is part of the everyday workflow, this stapler can be opened for tacking and this saves cost as you do not need pins or sellotape. What's more, the design and efficiency of the stapler also make it uniquely suited for shared workspaces. So if a couple of people work closely with each other, the AmazonBasics can be used by both individuals, and it will still last a while. It also possesses a rubber base that keeps it securely on the table.; so, you need not worry about the stapler skidding or falling off unnecessarily. Additionally, the AmazonBasics sports a low staple indicator and a reversible anvil. Overall, it is a must-have in any office, with its host of features and its peerless composition, it is undoubtedly our top choice in the staple department. For more cool products like this, check out our guide to the best stapling pliers.
Key Features:
200 staple capacity
Can staple up to 10 sheets of paper together
Can be opened for tacking
Rubberized base secures it in place
Specification:
Brand

AmazonBasics

Model

DLSP-01

Weight

5.1 Ounces
Bostitch Office Heavy Duty 40 Sheet Stapler
The term 'heavy-duty' is used all the time to describe goods and products. However, a lot of the time, the real thing doesn't turn out to be that at all. When the Bostitch Office Heavy Duty Staplers says it's 'Heavy Duty' it means every single letter. The stapler itself is built like a tank, and with the things its able to do, that isn't an unfair comparison at all. This 105 staple capacity stapler is a necessity for any office. The capacity means that you don't need to worry about refilling it every time, and you can instead focus on work and the important stuff. What's more, the elegant black design gives it a professional look that won't seem out of place in the most official of workspaces.
It features no-jam technology, which stops your stapler from getting jammed, which can be the most annoying thing with other staplers. As for its ability to actually staple, it's incredible. The Bostitch can staple up to 40 sheets of paper together, which is twice the number that most high-end staplers can even hope to muster. It is also a versatile device that can also be used for tacking and crafting. So you can tack things to the bulletin board in the office without having to resort to tacks or other items of the sort. You also get to choose how you place your stapler on the table as it can be stood both vertically and horizontally. Added to this is the fact that it sports a rubberized bottom that stops it from becoming a hazard to your desktop. It also features a flat cinch design that enables you to create neater stacks of paper. This also ensures that you can save filing space in the office. While the AmazonBasics is our top pick, the Bostitch is a top contender and one that should also be considered.
Key Features:
Able to stack up to 40 pieces of paper together
Flat cinch design for neater stacks of paper
Attractive design
Rubberized bottom to prevent scratches
Specification:
Brand

Bostitch

Model

B175-BLK

Weight

8 Ounces
Bostitch Office Executive Stapler
Another Bostitch product, the Bostitch Office Executive Stapler, doesn't have the heavy-duty power of its sister stapler, but it is no slouch either. This incredible stapler can staple up to 20 pieces of paper together, and with its beautiful aesthetic, it is definitely ideal for any office. Stapling with the Bostitch is incredibly uncomplicated, and the spring-powered design means you can staple with a single finger. This is very useful for those who spend a considerable chunk of their day stapling as well as those who have carpal tunnel syndrome. It staples with ease, and the sophisticated makeup of the Bostitch means it handles well, and you won't find yourself battling with the stapler after using it as it is basically immune to jamming. It can be placed in any way you want and is both comfortable in a horizontal or vertical position.
Furthermore, if you find that you have stapled something together that you did not mean to, the Bostitch comes with a staple remover. It easily flips and removes errant staples with relative ease and comes with a staple storage space that can take up to two full sticks of staples. Reloading this stapler is also a painless operation and doesn't have any complicated steps to achieve. This is a handy device that can be used in any office environment, schools, or home office. Overall, it is another highly recommended stapler that anyone looking to buy a stapler should look at.
Key Features:
210 stapler capacity
Possesses hidden compartment to store staples
Features staple remover at the back
Can staple 20 sheets with one-touch
Specification:
Brand

Bostitch Office

Model

INP20

Weight

7.5 Ounces
The Swingline Stapler, Optima 70, is another heavy-duty device that helps you save stapler pins with just how much it can staple together. The manufacturer claims that this device will staple up to 70 sheets of paper, which is simply an eye-watering amount. The beautiful grey, black, and orange design makes this a pretty stapler to look at. It is also a long-lasting one as it has a robust metal stapling mechanism that can handle the wear and tear of daily use. The design is also ergonomic; this makes it a joy to handle and stapling itself is a simple task, as it takes about 50 percent less effort than with other staplers. Furthermore, reloading the Swingline is also very convenient with the quickload button at the back. A simple press of the button is all it takes to eject the front-loading staple magazine. Load up the staple pins and slot it back in. The operation takes only a few seconds, and your stapler is back in action.
Additionally, the flat cinch design of the Swingline means that you can create smaller stacks of paper and save space for storage. It also makes for a neater stack of documents. When used with the recommended optima staples, you are assured of a smooth operation that features no jamming nor any blockage. This is a highly recommended stapler, and it stands with some of the very best in the marketplace. You could do worse than going for a Swingline stapler.
Key Features:
70 sheet staple capacity
Jam-free operation when used with Optima staples
Ergonomic design for easy handling and use
Quickload button allows for speedy reloading
Specification:
Brand

Swingline

Model

S7087875

Weight

2 Pounds
BOSTITCH T6-8 Heavy Duty Powercrown Stapler
Finding time to eventually repair a couch that has seen better days is often no easy task. However, if you've managed to purchase this no-nonsense staple gun, actually finishing the task and to a high standard should be something even people new to DIY can do.
And even if you're not interested in home improvements which involves stapling material to furniture, it's always a good idea having a heavy-duty stapler available to carry out emergency repairs. As far as reliable and easy-to-use tackers go, this BOSTITCH T6-8 Heavy Duty Powercrown Stapler is up there with the best of them.
Of course, people that love to get down to business with a sturdy stapler will want to make sure that the staple gun they purchase is suitable for the jobs they often tackle at home or at the office. Home improvers who are no longer a spring chicken will really love the fact that this powerful and versatile tool is extremely lightweight. For more amazing handy tools for your home, check out our guide to the best hammers.
Key Features:
Die-cast aluminium
Rubber grip handle
Lightweight design
Includes staples
Specification:
Brand

BOSTITCH

Model

T6-8

Weight

1 Pounds
Stanley CT10X Heavy Duty Stapler Gun/Cable Tacker
Anyone getting nagged by their better half to get around to tacking some dangerous-looking cables will be pleased as punch after purchasing this industrial cable tacker. Not only is Stanley CT10X Heavy Duty Staple Gun designed for tacking low-voltage cables but it can also be used for a huge variety of jobs.
Tool nuts that know all about the fantastic reputation of Stanley won't need to be persuaded to add this powerful tacker to their online shopping cart. In fact, we only have to take a glimpse at the many great reviews this one of the best staple guns has received to appreciate why it's so popular. 
Indeed, electricians that oftenwork on fastening low-voltage cables to ceilings or walls will love this easy-to-operate tacking machine. And with the very useful wire guide system as part of the design, there should be no excuse for poor workmanship. You may also like some of the best wire strippers from our list, so be sure to check them out.
Key Features:
Heavy-duty steel
Cushioned grip
Cable tacker
Handle lock
Specification:
Brand

Stanley

Model

CT10X

Weight

1.35 Pounds
Rapid 20511550 R34 Stapling Gun
One thing that can turn a job around the house from a chore into a pleasure is the sort of tools we have at our disposal. Homeowners tasked with seeing to a living room carpet that needs to be refixed will certainly enjoy this common task in the home when they have Rapid 20511550 R34 Stapling Gun in their hand.
Of course, if we decide that we need to get a job completed in our home or place of work that requires stapling, we should ensure the tool we use for the job is capable of what we need to do. To say that this fella is just the ticket for tacking would be a massive understatement as many users will attest to.
Whatever you need to do that involves staples, using this popular tool with a self-adjusting force control should have you finished for the day far more quickly than you imagined possible. The lack of recoil is also a big bonus for home improvers that suffer with issues in their hands. We have also made a selection of the best bolt cutters, so be sure to check them out.
Key Features:
Steel casing
No recoil
Force adjuster
All purpose
Specification:
Brand

Rapid

Model

20511550

Weight

1.9 Pounds
Stanley TR110 Heavy Duty Steel Staple Gun
No job too big or small is what tradespeople say to grab the attention of potential customers. And if the electrician you've hired to tack in some low-voltage cables has one of Stanley TR110 Heavy Duty Steel Staple Gun in their tool box, getting the work done quickly and efficiently shouldn't be an arduous task.
In terms of this model being one of the best stapler tools around, we certainly wouldn't bet against it. However, before gambling on this powerful stapler, find out if it's the most suitable gun for the work you need doing. One thing is for sure, this stapler can be used by both amateur DIYers and craftspeople.
Heavy-handed handy people that have gone through numerous tools over the years due to carelessness should find their match with this incredibly sturdy staple gun. And can we really be all that surprised if we consider that this is yet another offering from the well-established Stanley. 
Key Features:
Heavy-duty steel
Superb grip
Jam-clear feature
Handle lock
Specification:
Brand

Stanley

Weight

2.1 Pounds
Arrow Fastener T50ACD Corded Electric Staple Gun
It's all very well putting jobs off due to not really enjoying the task at hand but if we don't face up to what needs doing, we may end up regretting our lack of action. Once you do decide to get involved with some stapling, you can't do much better than employing the use of Arrow Fastener T50ACD Corded Electric Staple Gun.
And not only should this tool last for many years, the time it takes to complete a bit of cable tacking or light upholstery should be considerably reduced compared to using alternative models. The superb grip on this bad boy is also a major selling point for this one of the best stapler guns online.
Once you're plugged in and ready to go, the easy-to-use operating system will have you in a good rhythm in no time. One thing that makes this stapler so easy to use is the fact that you don't need a massive amount of strength to operate it – especially if we compare this gun to some other brands. And it fits perfectly in your tool backpack.
Key Features:
Compact design
Excellent grip
Lightweight model
Easy to operate
Specification:
Brand

Arrow Fastener

Model

T50ACD

Weight

2.75 Pounds
Milwaukee 2447-20 M12 Crown Stapler
DIY enthusiasts knowledgeable about power tools won't be amazed to see this durable stapler included in our tough to get into buying guide. If you've had issues penetrating MDF in the past with staples, this tool is the solution.
Although Milwaukee 2447-20 M12 Crown Stapler is a combination of plastic and steel, the strength on the machine shouldn't be underestimated. And not only is this guy built to last but it's also dead easy to use too – something less-confident DIY fans will take comfort in. 
The ergonomic design of the stapler allows for more accurate staple placement – providing users with fantastic results on home improvement projects. It's light too – which is great news for users who tire easily when stapling. For more handy tools like this, check out our reviews of the best heat guns.
Key Features:
Plastic & Steel
Ergonomic handle
Precision placements
Easy-squeeze trigger
Specification:
Brand

Milwaukee

Weight

3 Pounds
Dewalt DWHTTR510 Stapler Brad Nailer Multi Tool
Crafters that say they don't have a Dewalt power tool in their workbag are probably being economical with the truth. And even though this stapling tool is brought to us by Dewalt, the price is very reasonable.
The last thing anyone tasked with fixing upholstery would want is a multi-tacker that fails to live up to fantastic reviews. In fact, not only should users of Dewalt DWHTTR510 Stapler and brad nail tool be over the moon with their purchase but they may buy another one.
Superb grip, compact design and extremely smooth action are just three of the more impressive features on this tacker multi tool. Being incredibly lightweight too just adds to the many reasons why you would want to put this incredible staple firing tool in your tool bag.
Key Features:
Compact design
Superb grip
Multi tacker
Brad nailer
Specification:
Brand

Dewalt

Model

DWHTTR510

Weight

14.1 Ounces
Sign Up Now
GET THE VERY BEST OF GEARHUNGRY STRAIGHT TO YOUR INBOX