Best Hex Key Sets In 2022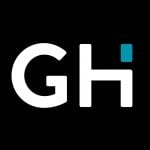 This product guide was written by GearHungry Staff
Last Updated
April 3, 2019
GearHungry Staff
GearHungry Staff posts are a compilation of work by various members of our editorial team. We update old articles regularly to provide you the most current information. You can learn more about our staff
here
.
GearHungry may earn a small commission from affiliate links in this article.
Learn more
The idea of a hex key, a small L-shaped tool designed to drive different sized screws and bolts with their heads imbedded with hexagonal sockets, was first conceived around the 1860s. Lack of manufacturing options stalled production until 1910, when the Allen Manufacturing Company developed a cold-forming technique and quickly registered the trademark name "Allen Wrench" to describe the company's clever little tool. Soon after, competitors in America and Europe fell over themselves to bring copycat tools to market, which have generally been referred to as Hex Keys ever since. Now, they are everywhere and have quickly become indispensable tools for professional mechanics and DIY enthusiasts the world over. We have looked at dozens of these tools and have created a handy guide to help you choose the best hex key set for your particular needs.
The Best Hex Key Set
TEKTON Long Arm Ball End Hex Key Set




You need two things from your hex key set – reliability and a range of sizes. Tekton is probably the company best positioned to provide that with every set of hex keys they produce. They produce some of the highest-quality tools around, and they're available for both tradespeople and the public. This 26-piece Tekton Hex Key Set has every size you will ever need. There are more comprehensive sets available, but most of the extra hex keys in those sets are specialist tools that you'll never use. 
The 26 hex keys are split into two sets of 13 – inches and millimeters. They come in two separate color-coded holders, so you can keep them in perfect order. This type of housing is better than the book-style of hex key holders, as it's more secure and easier to select the right tool. They're made from heat-treated chrome vanadium steel and have a black oxide finish to stop them from rusting or getting damaged. In short, this set of hex keys is super high-quality, comes with two great holders, and contains all of the common sizes you're likely to need. Be sure to also take a look at some of the best breaker bars from our list.
Key Features:
26 pack of hex keys 
Contains all the common sizes 
Split into packs of inches and millimeter hex keys 
Made from heat-treated chrome vanadium steel 
Black oxide finish
Specification:
Brand

TEKTON

Model

25282

Weight

1.83 pounds
AmazonBasics Hex Key Allen Wrench Set with Ball End

The Amazonbasics' Hex Key Allen Wrench Set is a must-have set for the layman and the professional alike and is sure to offer as a valuable addition to your toolbox. The set fits a variety of bolts and screws with a six-sided socket style heads. It consists of twenty-six different pieces of tools that enable you quickly tighten or loosen fasteners in all manner of apparatus and equipment, whether in the home, garage, at a job site, at the workshop, or whenever the need arises to stop and tackle a piece of work. It is made from chrome vanadium steel alloy which is a well known combination for strength and toughness in the trade.
The black oxide finish prevents corrosion thereby making it rust-free and the tools are made to undergo sandblasting so it comes out with the required smooth surface to handle any job. The long arm construction gives it the needed torque for minimum force exertion to engage the greatest amount of load. The two hinged storage cases firmly secure your hex keys and distinguish the metric markings from the standard ones on either side. The huge and bold size markings ensure you are never mistaken when going for each piece. The ball end structure makes possible an entry angle of up to 25 degrees which enables you to reach around obstacles.
Key Features:
Longarm construction needed high torque
Ball end structure to assure high entry angle
Two hinged storage cases to firmly secure hex keys
Specification:
Brand

AmazonBasics

Model

AMZ1715

Weight

1.63 pounds
REXBETI Hex Key Allen Wrench Set

Rexbeti has forty years of experience in producing and supplying high-quality tools worldwide with one aim in mind; to meet every one of your requirements and exceed all your expectations. This Allen wrench set happens to be one of the products that will save you great time effort on all works, whether in-house or out there. It is an industrial-grade toolset that features all the most common ball end sizes to fix all your parts and equipment. It had undergone a tougher hardening process to ensure it earns your trust in all work situations anywhere anytime.
The S2 steel treatment given to it gives it superior strength than its competitors anywhere and the unique simple to use T-handle helps to reduce pressure points during continuous use and provides comfort and torque to enable faster loosening and tightening of the fasteners. It comes with 13 pieces of SAE sizes, 13 pieces of metric sizes, and 9 pieces of star sizes. The entire set contains 35 pieces and weighs 2.7 pounds. In view of its superior performance and reliability, it is backed by two good years of money-back guarantee. This is simply a great value and high-quality product that delivers great performance.
Key Features:
More tool pieces in a set than other hex sets
Unique simple to use T-handle to reduce pressure points
S2 steel treatment given for superior strength
Specification:
Brand

REXBETI

Weight

2.7 pounds
Stanley STHT71839 Folding Metric and Sae Hex Key Set

Fashioned in the distinctive bright yellow synonymous with Stanley tools, this two-set inches and Metric hex wrench set provides the functionality and durability millions of customers have come to expect from a company with a proud 170-year history. Crafted with rubber inserts to help increase grip, each hex set features chamfered edges for easier entry of the key. Size markings are printed on each body to make them simple to identify when you need to grab the right key quickly and without fail. The SAE (or inches) keys are as follows: 5/64, 3/32, 7/64, 1/8, 9/64, 5/32, 3/16, 7/32, and ¼. The Metric keys come in these sizes: 1.5, 2, 2.5, 3, 4, 5, 6, and 8 mm.
Getting the maximum performance from the Stanley set depends on a few different things, perhaps none more important than common sense. First, use the right L-wrench. If the key you have selected is too small, select one larger until you have the right fit. Secondly, to loosen a fastener insert the wrench into the hexagonal cross-section of the bolt and turn it counterclockwise until it fully loosens. To tighten the fastener, do the opposite by turning it clockwise. Our handy guide to the best crowbars features more great products like this.
Key Features:
Easy to read size markings for quick arrangement and selection
Rubber grips to hold the wrench more firmly and comfortably
Robust and conveniently arranged set of keys
Screws that hold the screws in place can be adjusted
Specification:
Brand

Stanley

Model

STHT71839

Weight

11.2 ounces
SILCA HX-ONE Home Essential KIT




Made by a company that was founded in 1917 outside Milan, Italy, the SILCA HX-ONE Home Essential KIT contains the high-quality hex key set and bit drivers that are critical for any home mechanic or pro tour bicycle mechanic. Contained within a CNC-machined Beechwood case, each of the 19 components is made in the USA from S2 steel, assuring longevity and performance from one generation to the next. Examined up close, you will notice the detail that has gone not only into machining the keys and bits, but also the case – which could be mistaken as heirloom quality. In fact, the case is at home on a workbench or coffee table.
The hex keys and the bits are examples of steel-artistry in motion. The hex key set includes wrenches that are sized as2, 2.5, 3, 4, 5, 6, 8 and 10mm; the S2 stainless steel bit adaptor converts 6mm to a standard 1/4 -inch bit; the S2 steel Torx® bits are T8, T10, T15, T20, T25 and T30; and the S2 steel Screw bits are PH1, PH2, SL4 and SL5.
One useful feature of hex key sets not often talked about is their use in picking locks of all sorts. Professional locksmiths swear by their usefulness, and for good reason. But they are a tool so useful anyone could keep a small set with them for just such an occasion. If you have lost your house key, a small and long enough L-wrench is ideal for probing the key hole and unlocking the handle with patience and a bit of luck. The SILCA HX-ONE Home Essential KIT can be the first truly useful tool set you buy, and is worth the investment.
Key Features:
Measurement System: Metric
Included Components: 19
Specification:
Brand

SILCA

Model

SG_B013RW73LQ_US

Weight

2.42 pounds
Performance Tool W80275 Metric T-Handle Hex Key Set
If you have a demanding task where maximum torque is necessary, then this 10-piece hex key set from Performance Tool may be just what you are looking for regardless of the repair work being performed. The cushioned grips on each key are form-fitting and comfortable, giving you the ability to exert as much torque as needed when inserting or extracting screws. And because they generate a flywheel effect as they turn, extraction or insertion happens super-fast. The keys are made in America of black, Protanium High Torque Steel, and the set is protected with a lifetime warranty.
Performance Tool W80275 Set comes with a stand for easy storage and organization, with a spot for each key clearly labeled so they are placed in the proper order when not in use. The keys range in size from two to 10 mm, with the fixed sizes being 2, 2.5, 3, 4, 5, 6, 8, and 10 mm. Be sure to also check out our list of the best ratchet screwdrivers for more great items like this.
Key Features:
Measurement System: Inches/Metric
Included Components: 10
Warranty: Product Lifetime
First Available: 2005
Specification:
Brand

Performance Tool

Model

W80275

Weight

1.95 pounds
Bondhus 17095 Set of 15 Balldriver L-Wrenches

At Bondhus, employees are proud of the company mission: "To provide the very best in products that can help our customer's in their daily activities and projects." In that respect, the Bondhus 17095 can proudly exclaim, "Mission accomplished!" Made in the U.S. with the company's proprietary Protanium® steel, these tools are tougher than most. In fact, about 20 percent tougher, so throw any challenge at them and you will not be disappointed. Each L-wrench is coated with BriteGuard Finish, giving them a bright, professional like-new appearance year after year. For tight spots, the 1.27-10 mm wrenches feature an angle entry of up to 25 degrees, saving you time and effort when trying to reach into deep or darkened locations.
Bondhus 17095 Set is an ideal companion for the rest of your favorite tools, and will not be out of place for different tasks – repairing your mountain bike, adjusting the mounting rack for your big screen television, and many others.
Key Features:
Measurement System: Metric
Included Components: 15
Warranty: Product Lifetime
First Available: 2006
Specification:
Brand

Bondhus

Model

17095

Weight

1.7 pounds
XtremepowerUS 45pcs SAE Metric Hex Key Set



For the tool enthusiasts out there, the XtremepowerUS 45pcs SAE Metric Hex Key Set will give you the chills. Can you imagine the kinds of things you can do with this 45-piece combo set? The new bicycle for your wife can be assembled in no time at all. The adjustable top for your drafting table that seems wobbly is one hex key away from living up to its promise. The set comes with its own zippered carrying case for easy storage and key retrieval – no more excuses for tossing keys haphazardly into your toolbox. This entry is another challenger for the title of best hex key set available. Made of high-quality steel, the set includes the following:
Long Arm SAE: 1/16″, 5/64″, 3/32″, 7/64″, 1/8″, 9/64″, 5/32″, 3/16″, 7/32″, 1/4″, 5/16″ & 3/8″
Short Metric: 1.5mm, 2mm, 2.5mm, 3mm, 4mm, 4.5mm, 5mm, 5.5mm, 6mm, 7mm, 8mm, 9mm & 10mm
Folding SAE Hex Set Includes: 1/16″, 5/64″, 3/32″, 1/8″, 5/32″, 3/16″, 7/32″, 1/4″, 5/16″ & 3/8″
Folding Metric Hex Set Includes: 1.5mm, 2mm, 2.5mm, 3mm, 4mm, 5mm, 5.5mm, 6mm, 8mm & 10mm
If you are interested in a long allen wrench key set which exemplifies the most important features of such a tool, the XtremepowerUS 45pcs SAE Metric Hex Key Set will not disappoint. Torque is dependent on the arm length, the smaller keys can accommodate tiny bolt heads, and the keys are L-shaped and can be used from either side.
It is important to select an L-wrench that meets your specific needs, which is one reason the XtremepowerUS 45pcs SAE Metric Hex Key Setis such a great option. With all the various SAE and Metric sizes, there is bound to be a hex key for the job you are working on. Something to be aware of is to make certain that whatever set you choose comes with standard sizes specified by SAE International. XtremepowerUS has you covered because its set includes these sizes: 5/32-inch, 3/32-inch, 7/16-inch, 3/16-inch, 1/18-inch and ¼-inch.
But whichever hex key you choose depends on the task. For instance, if you are an automotive or bicycle mechanic there is a good chance you will need an SAE set. Light work around the house, like installing a door handle or bathroom fixture, may require a standard set of hex keys. With the XtremepowerUS 45pcs SAE Metric Hex Key Set, you will not have to rush out to buy new wrenches. A worthy tool for your tool box.
Key Features:
Measurement System: Inches/Metric
Included Components: 4
First Available: 2015
Specification:
Brand

XtremepowerUS

Model

33003

Weight

3 pounds
Pro Bike Tool Allen Key, Hex Wrench, Ball End Set



Serious bicyclists know that it is critical to carry the right tools to ensure they get from Point A to Point B in a certain time frame. A high-quality bike pump and CO2 inflator are obvious choices but do not dismiss another must-have – a hex key set. Thankfully, Pro Bike Tool makes one of the best hex key sets on the market, the appropriately named Allen Key Set. Made from shop quality S2 steel, this indispensable tool set includes the L-shaped wrenches you would most likely need to fix your bike: 1.5, 2, 2.5, 3, 4, 5, 6, 8, 10 mm. Weighing in at just over 12 ounces, the toolset fits neatly into an included tool organizer when not in use.
Hex key sets are the number one tool used for size adjustments and bike repairs. If you have ever been broken down on the trail or along the side of the road, you know the importance of carrying the right tool, and this set fits the bill. The varying sizes and ball-end tips on the allen keyset long are ideal when you are trying to reach awkwardly located bolt heads. Best of all, either end of the tool can be used, allowing you to extend your reach if necessary and get as much torque as possible. This key set is manufactured to the standards Pro Bike Tool is known for and is further backed by a lifetime warranty against manufacturer defects.
Even though this may seem obvious, the Pro Bike set is so useful that you should not need other tools with it. For instance, because most L-wrenches are relatively small compared to other hand tools, you should never hit it with a hammer to create more force. You should never clamp vice grips on it to help create more torque, mostly because a hex key is designed with torque in mind and can do a good enough job on its own if you supply a bit of physical "oomph" when turning it one way or the other.
Key Features:
Measurement System: Metric
Included Components: 9
Warranty: Lifetime against manufacturer defects
Specification:
Brand

Pro Bike Tool

Model

AKS-01

Weight

13.6 ounces
Lichamp 18-Piece Hex Key Set




If you are looking for one all wrench set to rule them all, then the Lichamp 18-Piece Hex Key Set may be a great candidate. Designed and engineered to fill multiple roles, the set can easily accommodate most chores for household repairs – including furniture assembly, small appliances work, installing bathroom accessories, installing door handles of interior and exterior doors, bicycle repairs, equipment repair, and even basic automotive and small electronic repairs.
The set features Metric and SAE keys, with nine each: 1/16, 5/64, 3/32, 1/8, 5/32, 3/16, 1/4, 5/16, 3/8 inch, and 1.5, 2, 2.5, 3, 4, 5, 6, 8, 10 mm. Precision-sized with chamfered ends, the keys are guaranteed to insert smoothly into the fastener head and will extend service life and reduce wear even from daily use. Each ball-end design wrench is engineered to produce amazing torque and range, giving the set wide latitude in terms of the tasks it can accomplish. The set is made from chrome vanadium steel, with each piece heat-treated to foster corrosion resistance and decades of use.
A key use for this hex key set may be in furniture assembly or repair because of the wide range of SAE and Metric size keys that are included. Many retailers like Ikea include one hex key which can be used to assemble an entire suite of bedroom furniture, but what if you lose it? Instead of trudging across town, or even to another state, it is a better idea to have your own set on hand just in case. Don't forget to also check our guide to the best hammer drills.
Key Features:
Measurement System: Inches/Metric
Included Components: 18
Warranty: 60 days
First Available: 2018
Specification:
Brand

Lichamp

Weight

2.14 pounds

Everyone should own a solid set of hex keys (or Allen keys as they're called in the UK). They have a ton of uses, from fixing bikes to assembling furniture, and are thought of as an essential tool. This 30-piece hex key set from HORUSDY has every hex key you'll need, between 0.7mm and 10mm. Made from heat-treated steel and finished in black oxide, these are the most common type of hex keys you can get. They have a short end for reaching difficult-to-reach bolts and a long side that helps you get extra torque. 
We love the fact that they come in a handy plastic booklet case, with a clip-in place for each key. If you put your tools back when you've finished, you should never lose one of these. The box also has the sizes clearly marked, so you can grab the right size quickly.
Key Features:
30-piece set 
Heat-treated steel 
Black-oxide finish 
Plastic booklet case 
High-visibility size markings
Specification:
Brand

HORUSDY

Model

97306

Weight

1.75 pounds
Sign Up Now
GET THE VERY BEST OF GEARHUNGRY STRAIGHT TO YOUR INBOX