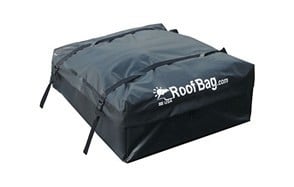 RoofBag Waterproof Rooftop Cargo Box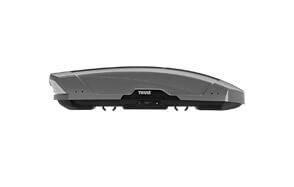 Thule Motion XT Rooftop Cargo Box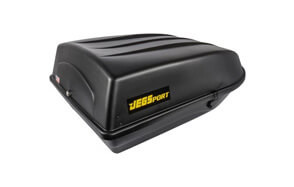 JEGS Performance Products 90098 Rooftop Cargo Box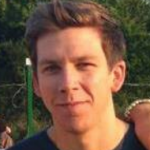 The best supporting accessory for your vehicle when your boot isn't sufficient is a cargo box. Also referred to as rooftop cargo boxes or roof boxes, these products have evolved in design with regard to their shape, size, and form. Initially, a regular cargo box featured a square frame to hold all your belongings. With the advancement in technology, new models feature aerodynamic styles that are both stylish and functional. Selecting the best rooftop cargo box takes a lot of time and research since these products are generally high-priced. So, to help readers make an excellent investment, our team has come up with a collection of the top trending roof boxes, which they believe you will love. The article below also offers advice on the major features to consider before selecting a carrier box for your rooftop, as well as the guidelines we used to pick these fantastic products.
The Best Rooftop Cargo Box
Rooftop Cargo Box Buying Guide
Want to buy only the best and most suitable cargo roof box? Continue reading our buying for further assistance on what to look out for.

How We Chose Our Selection Of Rooftop Cargo Boxes
The selection process for the list above was a straightforward one with set guidelines. Our team of expert researchers underwent a survey that comprised of the analysis of price, brand and user feedback, points that are discussed further below.
Price - We acknowledge the different budgets and financial restrictions of our readers, and we also recognize everyone's need for quality. As a general rule of thumb, cargo boxes are known to be expensive and are often regarded as a long-term investment. We have scouted the entire industry to provide readers with products that offer excellent services at a reduced price. The quality of the recommended products is extremely high and transcends from the materials used to the overall method of construction employed. If you need a budget-friendly unit for your road trips, you've come to the right place.
Review - Every product is unique via its features and elements. The performance of every cargo box is never the same, even though they possess similar features. To curate a list of authentically durable products, our team undertook a serious investigation into the views and thoughts of product users. This information was derived from several online platforms and as such, comprises of many varied views, some positive others negative. All these viewpoints have been written about in this article to allow the reader to make the final choice.
Brand - The brand of any product isn't only in its name, and it is also in the experience derived from using the product. the more efficient a product is, the stronger its brand becomes. To find some of the best rooftop cargo boxes, our team of experts researched into some of the leading manufacturers of these products. They also considered other lesser known brands that many users aren't familiar with, to offer readers with a vast range of options. Each product still performs excellently, regardless of the company responsible for its production. Some of the brands mentioned above include Ford, Thule, and JEGS.

Features To Look For In Rooftop Cargo Boxes
Various features go into the purchase of a cargo box since these units are more complex than roof racks. Every aspect of a carrier box is essential, from its weight to the material quality and other aspects such as the aerodynamics and ease of use. When it comes to rooftop cargo boxes, the most inexpensive models are usually not made to last. To help readers in identifying the best types of rooftop cargo boxes on the market, we have listed some of the vital factors to be considered during the selection process.
Size - The load capacity of your vehicle will help determine the ideal size and weight of rooftop cargo box you need to purchase. To know how much load your vehicle can accommodate, you only need to read through your car manual. Carrier boxes for vehicle rooftops are designed with different sizes and weights. The varying weight and size limits prevent them from carrying strenuous items such as brickwork. If you need to store gear such as cycles, we recommend the half-width cargo boxes for you. The medium sized carrier boxes are engineered for smaller groups and can even be used as storage for an individual.
Aerodynamics - When selecting a cargo box, you must ensure that the style and design complement your vehicle via intriguing elements such as colors, curves, and matching bars. The aerodynamics of cargo boxes is a fairly modern feature. Before this technology, traditional cargo boxes were boxy and bulky with no form of design. Aerodynamics don't only add a touch of aesthetic they're also functional since they offer increased wind resistance and reduced wind noise. This ultimately reduces your fuel consumption and helps you save up on gas.
Length - The length of your cargo box is another vital feature to consider when selecting. You must know the dimensions of your vehicle to find a carrier box the perfectly fits its frame. This will prevent portions of your cargo box from sticking out at the back of your car, causing an unsightly view which is also unsafe for all items being stored. The length of cargo boxes is usually included in its specifications
Width - Storage of gear and equipment for a trip requires a lot of space depending on the dimensions of the items being stored. Having a cargo box with an optimum width will help you store more items. However, the width of your box should be such that it can be mounted with ease. Selecting a cargo box must be done only after its various dimensions have been considered, to prevent the occurrence of hanging boxes or inadequate storage spaces on the roof of your car.
Security - Your load must be secure once stored in a rooftop cargo box. Security if a significant factor to be considered by potential buyers during the selection process. Some models feature additional straps that offer added support and security to your items. Other models feature a security net, and this net is ideal for open cargo baskets. Even inside a rooftop box, some manufacturers have provided out-of-the-box straps to help secure large items such as a sporting gear. all loads need to feel secure, no matter where they're located.
Types Of Rooftop Cargo Boxes
There are two major kinds of rooftop cargo boxes, depending on the materials used in its construction.
Hard - The most common type of rooftop cargo boxes are the hard cargo boxes. These storage units are often made from robust materials such as ABS plastic and as such they're highly resistant to pressure from items being stored. They feature a tough and rigid design and are also identified as bulky by some users.
Soft - The soft cargo boxes are models made from lighter materials even though they're also robust and sturdy, and they don't offer the kind of rigidity delivered by the hard cargo boxes. These model are generally less expensive as compared to their hard counterparts. They're great for temporary use and are also not as durable as the hard rooftop boxes.
Sources:
Aerodynamic - Wikipedia
Curvilinear Coordinates - Wikipedia
ABS Plastic - Wikipedia