Best Rooftop Cargo Boxes In 2022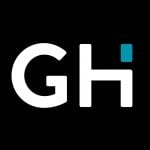 This product guide was written by GearHungry Staff
Last Updated
March 1, 2019
GearHungry Staff
GearHungry Staff posts are a compilation of work by various members of our editorial team. We update old articles regularly to provide you the most current information. You can learn more about our staff
here
.
GearHungry may earn a small commission from affiliate links in this article.
Learn more
The best supporting accessory for your vehicle when your boot isn't sufficient is a cargo box. Also referred to as rooftop cargo boxes or roof boxes, these products have evolved in design with regard to their shape, size, and form. Initially, a regular cargo box featured a square frame to hold all your belongings. With the advancement in technology, new models feature aerodynamic styles that are both stylish and functional. Selecting the best rooftop cargo box takes a lot of time and research since these products are generally high-priced. So, to help readers make an excellent investment, our team has come up with a collection of the top trending roof boxes, which they believe you will love. The article below also offers advice on the major features to consider before selecting a carrier box for your rooftop, as well as the guidelines we used to pick these fantastic products.
The Best Rooftop Cargo Box
RoofBag Waterproof Rooftop Cargo Box




Our first cargo box and undoubtedly one of the best rooftop cargo boxes in the market today is the RoofBag Waterproof Cargo Box. If you are an explorer or you love to take vacations to discover new sites and create memorable outdoor experiences, you're most likely to require a place to store all your gear and equipment during your trip. Keeping such items in your car can make the journey uncomfortable, especially if you're traveling as a group. It is best to provide all your gear with a single storage space where they're kept safe and secure, to give you more space inside the car for a fun road trip. 
This cargo roof box is a model made by fellow explorers. They are individuals who love the outdoors as much as we do and as such, they are aware of all the needs and design requirements for efficient storage of gear and equipment. Designed by all American company, RoofBag ensures that every product is designed and manufactured domestically. They specialize in the creation of useful products to encourage customers to fall in love with the world outside their homes again or rekindle their love for adventure and exploration. With design integrity and quality being their priority, RoofBag has introduced a series of outdoor gear and equipment which includes vehicle accessories such as their waterproof carrier bags.
The waterproof cargo bag units are simple to install and easy to use; they deliver on durability and are also extremely functional when needed.   This cargo box is engineered to fit all car types, from those with cross bars, to those with side rails and even the cars with no racks. They are made via a heavy-duty construction to deliver exceptional durability to customers. The installation process for this cargo box is straightforward and can be completed in a matter of minutes. It also comes with a rather compact design that makes it simple to store.
Every product, no matter its use, will have both strengths and weaknesses. For the Rooftop Waterproof cargo carrier, users report that the ratio of strengths to gaps isn't equal, but instead, there are more positive sides to its construction and design. For instance, the use of a heavy-duty construction enhances the durability of the unit and it is made to accommodate different weights without buckling under the pressure. To keep all your gear safe and secure at all times, this cargo box features straps designed like a seatbelt with a 3,000 lbs capacity. They're great elements that are ideal for days when you need to use highways at top speed. They protect your gear and keep them in position until you reach your final destination. Another positive feature of this model is its guarantee. All customers are offered a years manufacturer warranty once a purchase is made.  
The RoofBag waterproof carrier bag comes with everything you need for your next road trip, which is why It is one of the most recommended brands in today's market. It comes in two sizes that include size 11 and the size 15. Size 15 is designed for vans, SUVs and full-size sedans, while the size 11 works well with any car, minivan or SUV. It features a protective mat for the roof of your vehicle, an element that isn't possessed by other branded models. If you need a simple yet expertly designed cargo box, this RoofBag unit is the best rooftop cargo box for you. Make sure you also check our guide to the best roof racks for more car accessories.
Key Features:
Made in the USA
1 year warranty
Fits all cars
Includes heavy duty straps
Specification:
Brand

RoofBag

Model

EX-15-BK

Weight

7 pounds
Thule Force Rooftop Cargo Box




Are you planning your next road trip? Is the packing process taking a toll on you? Or are you only in need of more storage space for your baggage? The Thule Force Cargo Box is the best rooftop cargo box for you. With many rooftop cargo boxes to choose from today, it is imperative that you identify the most durable cargo boxes from trusted brands, as these products are considered a better investment. Storing hiking gear and other forms of equipment for your travels can be a tough task to undertake since, most often, these tools are bulky and consume a lot of space. The absence of a cargo box or carrier bag will result in you having to keep all these tools inside your vehicle, and this may prove to be uncomfortable for those who have to share a space with them. With the Thule Force carrier box, you're assured of safety, security and ultimate comfort for family and friends.
The Thule Force box is a product that blends style, design, and convenience effortlessly. It features a diamond-textured aeroskin lid and an aerodynamic form for both durability and ease of movement through the air. Concerning the exterior, this cargo box features a dual-opening system that makes loading and unloading fairly easy from both sides of your car. For maximum security for all your prized possessions being stored in this carrier bag, the Thule Force is engineered to close securely via an oversized secure lock embedded in its design. Attach your cargo box to the rack in under five minutes thanks to the system's toll-free quick-grip mounting system.
The Thule Force Cargo Box also offers both value and space to users and seeks to deliver on convenience no matter how it used. It features a large interior that can accommodate a lot of items as well as an aerodynamic diamond-textured AeroSkin lid which makes this product extremely durable and dependable for a very long time. The AeroShell is its dominant design feature, and this unit is made from five layers of durable ABS plastic. It is highly resistant to the elements of the weather and is also able to push air away from the cargo box while you cruise on the highway. You can leave this rooftop carrier at the roof of your car at all times, even when it's not needed, and you won't even know the Thule Force is there; yes, it's that silent! Find more great products like this by checking out our guide to the best car bike racks.
Key Features:
Quick-Grip mounting system
Diamond-Textured Aero Skin Lid
Dual-Side Opening
Fits Thule rack systems
Specification:
Brand

Thule

Model

623-PARENT

Weight

42 pounds
JEGS Performance Products 90098 Rooftop Cargo Box




Convenience is an essential part of traveling, especially when it's being done via road. With different types of terrain to be experienced and a variety of places to be discovered, explorers need the assurance that all gear and equipment required during their vacation are being kept safe and secure. Many brands around the world pride themselves in the manufacture of cargo boxes for vehicles, but only a few are known to be the best producers. The design and production of a cargo box takes more than material – it requires the skill and technical know-how to effortlessly blend the box's function to its style to create the perfect merger. One of the successful brands in this regard is JEGS, and the JEGS Performance Rooftop Cargo Carrier has been adjudged one of the best in the business.
The JEGS cargo box is a rooftop unit created by professionals after tons of research was undertaken, before the production process; be confident they identified all the existing issues experienced by travelers concerning the storage of their gear. All these issues and concerns are then reviewed, and solutions provided via the invention of modern, innovative products. This rooftop carrier box carries up to 110 lbs of load and requires no extra tool for installment and setup. Weighing only 28 lbs this is one of the most lightweight units around, and this feature doesn't deter it from being as functional as any other rooftop carrier bag.
Besides this roof box being easy to mount and compact enough for easy storage, it also features a small but impressive frame overall durability that can be compared to none. The size of this cargo box offers you more space on your vehicle's roof while you mount your roof box. The mounting or dismounting process is straightforward and easy to undertake. Once the product has been disassembled, it can be kept in a safe space until it needed once again. Due to its small frame storage is extremely easy and can be done with any area. For extra security and the safety of your gear, the JEGS rooftop carrier bag features a built-in lock system with the keys attached. It also comes with a self-standing top lid meant to offers extreme durability to the entire unit.
Concerning the strengths and weaknesses of this roof box, many users are of the view that the JEGS cargo box is exceptionally durable and lives up to its strong claim. They also appreciate the extra security features included in the design of this cargo box. The size and weight of this roof box do not pose any problems to users since it makes installment easy at any point in time. There are, however, some users who find the cost of this model on the high side. Nonetheless, there are more positive reviews about the JEGS cargo carrier than there are negative reviews and feedback from users.
If you need a safe space to keep all your adventure gear without causing discomfort to people within your car, consider the JEGS carrier bag for your rooftop. Not only is it well designed, but it is also built to surpass all other competing models concerning its style, weight, size, and capacity. It is just unbeatable in more ways than one, making it one of the best rooftop cargo boxes you can ever purchase. If you need accessories for your car, check out our guide to the best car gadgets. 
Key Features:
Dimensions: 57″ L x 39″ W x 19″
110 lb.
Weight: 28lbs
No Tool Assembly
Specification:
Brand

JEGS

Weight

35 pounds
Thule Motion XT Rooftop Cargo Box




There is another cargo carrier from Thule that comes highly recommended by outdoor enthusiasts. It is the Thule Motion XT, a rooftop cargo carrier built for all your road trip storage needs. When it comes to the design and manufacture of cargo boxes, Thule reigns supreme. They are known for the creation of some of the best boxes in the market today, with the beauty of their products moving hand in hand with their functionality and durability. They feature classic design elements such as a glossy black finish and the use of curvilinear features to make their products extremely different from the competition. Thule understands the requirements for storage spaces, with decades of production experience thus, all their cargo boxes are made with heavy-duty and robust materials such as ABS plastic, to deliver safety and security to the items you value the most.
The features of the Thule Motion XT are similar to the other model created by this brand, but there is some feature made exclusively for the XT, that is meant to give it a higher standing. Some of the features that run through Thule's series of cargo boxes include the aerodynamic forms, the use of a five-layer ABS plastic, an AeroSkin shell and a variety of sizes to fit different vehicles. The aerodynamic nature of this carrier box is meant to allow it to push wind away and cut through air smoothly, thus reducing the production of noise. It also increases your fuel efficiency during your extensive road trips, helping you save more gallons for future trips.
Just like other Thule models, the XT can be accessed from both sides; thus it doesn't matter if you're a passenger or the one driving. The Quick Grip feature of this carrier box is embedded in the design to offer a direct connection to the roof racks from the box. The installation process for the rooftop box doesn't take more than five minutes, and space within is more than enough to store all your belongings with some remaining space for movement. 
Key Features:
42 pounds
Slide lock system
Quick-mount system
Dual Side Opening
Specification:
Brand

Thule

Model

6297T

Weight

42 pounds
Genuine Ford VAT4Z-7855100-D Rooftop Cargo Box




Our quest to find the best cargo roof box led us to this product from Ford. For many decades, car enthusiasts have admired the beauty and functionality of Ford vehicles. These cars are made with sturdy, robust materials that are of extremely high quality. Ford has been ranked as one of the leading vehicle manufacturing companies in the world with their products offering enough justification through their design and capabilities. Concerning rooftop cargo boxes, we sought to find the models that prove to be extremely beneficial to customers in more ways than one. Our search led us to the Genuine Ford Roof-Mounted Cargo Box, a great cargo roof box from a fantastic brand.
This rooftop cargo box is a beautiful unit that is designed with durability in mind. It features a large carrying capacity for all your gear and equipment and is simple to install, and loading demands a rather straightforward process. If you need more space to store some of your items for your road trip, or you're looking to free up space within your vehicle for a more comfortable road trip, we recommend the Genuine Ford cargo box for you. It is also your best bet if you need to transport some bulky gear such as canoes or skis. Generally, shorter than many cargo boxes, this unit from Ford is designed to be a perfect fit for the roof of the smallest SUVs and crossovers without any interference with the hatch in back.
A vast range of people use every product launched onto the public scene, and they are all bound to have different user experiences, based on how they make use of the product. For the Genuine Ford Cargo Box, many users attest to its high level of durability, which is as a result of its rugged design that features the use of ABS plastic and an acrylic finish. This cargo box, according to the various user reviews found online is beautiful and sits well on top of any car, provided it is well attached. Its aerodynamic shape is also highly praised by car enthusiasts in addition to its U-bolt attachment kit. The safety features of this unit were also held in high regard by customers especially the critical lock system which is designed to be irremovable unless the lid is fully closed and locked.
Besides its many strengths, there are some users whose experiences weren't as high as they expected and as such, there are some design aspects of the Genuine Ford Cargo Box that they believe need some form of improvement. The first area is the cost of this unit. Some users find the price of this cargo box very costly and as such, feel discouraged to make a purchase or to recommend it to others. Another area mentioned by users was the general durability of this unit. Besides the claim from Ford that this model of cargo box can be used for an exceptionally long period, constant use tends to weaken the group. 
Ford is a globally recognized brand that has been in the vehicle manufacturing business for decades. They are responsible for some of the world's fastest luxury cars, with their designs often regarded as the ideal style for the classy individual. Ford prides itself in offering every client quality in many forms. From the exterior of their products to minute interior details, Ford seeks to create a memorable experience for their users no matter where they are located. Most often Ford products are branded as luxurious or 'made for the wealthy' because of their exorbitant prices. Ford, however, believes in the power of quality and need for durability and as such, they go the extra length to deliver both to each customer uniquely and spectacularly. All Ford products are easy to use, easy to assemble if the need is and promise to provide safe, economical and secure transport for all your essential gear.
Key Features:
Fits most vehicles
ABS plastic
U-bolt attachment
Easy installation
Specification:
Brand

Ford

Model

VAT4Z-7855100-D

Weight

149 pounds
Rooftop Cargo Box Buying Guide
Want to buy only the best and most suitable cargo roof box? Continue reading our buying for further assistance on what to look out for.

How We Chose Our Selection Of Rooftop Cargo Boxes
The selection process for the list above was a straightforward one with set guidelines. Our team of expert researchers underwent a survey that comprised of the analysis of price, brand and user feedback, points that are discussed further below.
Price - We acknowledge the different budgets and financial restrictions of our readers, and we also recognize everyone's need for quality. As a general rule of thumb, cargo boxes are known to be expensive and are often regarded as a long-term investment. We have scouted the entire industry to provide readers with products that offer excellent services at a reduced price. The quality of the recommended products is extremely high and transcends from the materials used to the overall method of construction employed. If you need a budget-friendly unit for your road trips, you've come to the right place.
Review - Every product is unique via its features and elements. The performance of every cargo box is never the same, even though they possess similar features. To curate a list of authentically durable products, our team undertook a serious investigation into the views and thoughts of product users. This information was derived from several online platforms and as such, comprises of many varied views, some positive others negative. All these viewpoints have been written about in this article to allow the reader to make the final choice.
Brand - The brand of any product isn't only in its name, and it is also in the experience derived from using the product. the more efficient a product is, the stronger its brand becomes. To find some of the best rooftop cargo boxes, our team of experts researched into some of the leading manufacturers of these products. They also considered other lesser known brands that many users aren't familiar with, to offer readers with a vast range of options. Each product still performs excellently, regardless of the company responsible for its production. Some of the brands mentioned above include Ford, Thule, and JEGS.

Features To Look For In Rooftop Cargo Boxes
Various features go into the purchase of a cargo box since these units are more complex than roof racks. Every aspect of a carrier box is essential, from its weight to the material quality and other aspects such as the aerodynamics and ease of use. When it comes to rooftop cargo boxes, the most inexpensive models are usually not made to last. To help readers in identifying the best types of rooftop cargo boxes on the market, we have listed some of the vital factors to be considered during the selection process.
Size - The load capacity of your vehicle will help determine the ideal size and weight of rooftop cargo box you need to purchase. To know how much load your vehicle can accommodate, you only need to read through your car manual. Carrier boxes for vehicle rooftops are designed with different sizes and weights. The varying weight and size limits prevent them from carrying strenuous items such as brickwork. If you need to store gear such as cycles, we recommend the half-width cargo boxes for you. The medium sized carrier boxes are engineered for smaller groups and can even be used as storage for an individual.
Aerodynamics - When selecting a cargo box, you must ensure that the style and design complement your vehicle via intriguing elements such as colors, curves, and matching bars. The aerodynamics of cargo boxes is a fairly modern feature. Before this technology, traditional cargo boxes were boxy and bulky with no form of design. Aerodynamics don't only add a touch of aesthetic they're also functional since they offer increased wind resistance and reduced wind noise. This ultimately reduces your fuel consumption and helps you save up on gas.
Length - The length of your cargo box is another vital feature to consider when selecting. You must know the dimensions of your vehicle to find a carrier box the perfectly fits its frame. This will prevent portions of your cargo box from sticking out at the back of your car, causing an unsightly view which is also unsafe for all items being stored. The length of cargo boxes is usually included in its specifications
Width - Storage of gear and equipment for a trip requires a lot of space depending on the dimensions of the items being stored. Having a cargo box with an optimum width will help you store more items. However, the width of your box should be such that it can be mounted with ease. Selecting a cargo box must be done only after its various dimensions have been considered, to prevent the occurrence of hanging boxes or inadequate storage spaces on the roof of your car.
Security - Your load must be secure once stored in a rooftop cargo box. Security if a significant factor to be considered by potential buyers during the selection process. Some models feature additional straps that offer added support and security to your items. Other models feature a security net, and this net is ideal for open cargo baskets. Even inside a rooftop box, some manufacturers have provided out-of-the-box straps to help secure large items such as a sporting gear. all loads need to feel secure, no matter where they're located.
Types Of Rooftop Cargo Boxes
There are two major kinds of rooftop cargo boxes, depending on the materials used in its construction.
Hard - The most common type of rooftop cargo boxes are the hard cargo boxes. These storage units are often made from robust materials such as ABS plastic and as such they're highly resistant to pressure from items being stored. They feature a tough and rigid design and are also identified as bulky by some users.
Soft - The soft cargo boxes are models made from lighter materials even though they're also robust and sturdy, and they don't offer the kind of rigidity delivered by the hard cargo boxes. These model are generally less expensive as compared to their hard counterparts. They're great for temporary use and are also not as durable as the hard rooftop boxes.
Sources:
Aerodynamic - Wikipedia
Curvilinear Coordinates - Wikipedia
ABS Plastic - Wikipedia
Sign Up Now
GET THE VERY BEST OF GEARHUNGRY STRAIGHT TO YOUR INBOX