Best Beef Jerkies in 2022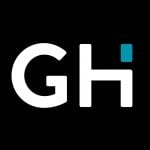 This product guide was written by GearHungry Staff
Last Updated
September 20, 2018
GearHungry Staff
GearHungry Staff posts are a compilation of work by various members of our editorial team. We update old articles regularly to provide you the most current information. You can learn more about our staff
here
.
GearHungry may earn a small commission from affiliate links in this article.
Learn more
An age-old snack and protein source, beef jerky has been around for thousands of years, and it's not going anywhere soon. We've gone through the top ten packs of beef jerky, gone through an extremely tasty testing process, and emerged with a well-curated list of our personal favorites, and also those that offer the best health benefits. If you've ever wondered just what beef jerky is, what the difference is in natural beef jerky, or how they make the very best jerky on earth, you've come to the right place.
The Best Beef Jerky
Jack Link's Beef Jerky Variety
One thing is for sure, eating meat has never been so convenient, tasty or healthy. Equally, this is some premium level stuff available right here, the beef itself is ethically sourced from actual cows, so you can bank on its authenticity. To ensure that a whole lot of flavor is part and parcel of this option, the technique used on the beef is one of a kind. Not only is it slow-cooked, but it is also hardwood smoked to really infuse that flavor. No wonder this product can easily boast of a savory, smoky flavor like no other. Based on that alone, it is incredibly easy to forget that this is a savory snack.
As mentioned before, there are two flavors available within a pack; the original and teriyaki flavor. With the original, be ready for a smoked hardwood flavor with a dash of garlic. On the other hand, the teriyaki flavor, of course, has teriyaki at the forefront, there is also some ginger, soy, smoked beef flavor with a hint of onion. These will surely have you coming back for more, which is all right since it's very healthy. There are 14 grams of protein per serving and best believe that all the needed amino acids are present. The jerky itself also happens to be void of any MSGs, synthetic nitrites, and other harmful additives that may pose as a concern. Jack Link's beef jerky is a great product as a whole.
Key Features:
Made with real beef
Contains a total of 14 grams per serving
Does not contain MSGs
Comes in 5 original and 4 Teriyaki flavors
Specification:
Brand

Jack Links

Model

ASINPPOSPRME39629

Weight

11.2 ounces
Original Beef Jerky by Country Archer
It'll be hard to get anything as gourmet as the Original Beef Jerky by Country Archer when it comes to beef jerky. The packaging of this alone is an attestation to the quality of the product within. But can you truly judge this book by its cover? You sure can, with an array of real ingredients within, this is definitely one of the best options on the market. This is not one of those products that contain a long list of ingredients you cannot pronounce, or better still, some that you will have to google. For the most part of it, there's 100% grass-fed beef at the forefront. Some other key players happen to be gluten-free tamari soy sauce, organic brown sugar, pineapple juice, and liquid smoke. There's a handful of others, but best believe that they are as healthy and upstanding as the ones available here.
Consumers will be pleased to know that this beef jerky option is equally gluten, nitrate, and MSG-free. Additionally, the beef is void of any hormones or antibiotics, this is a nice clean treat that is great for people going on a diet. The paleo and keto diet is very accommodating of this particular beef jerky option. It contains about 70 calories, which is drastically low, 11 grams of protein, which is nice and high as well as a gram of fat per 1 oz serving. The real deal here is the fact that this is a tasty beef jerky choice, it is meticulously made to ensure that consumers get a great bang for a buck and so much more.
Key Features:
Contains a total of 70 calories per serving
Makes use of real gluten-free ingredients
Made from 100% grass-fed beef
Great for a paleo or keto diet
Specification:
Brand

Country Archer

Weight

1 pounds
Seriously Spicy Beef Jerky
You want guilt-free snacking? You've got it. This natural beef jerky comes with a real kick, and that's no joke. Katie's Seriously Spicy beef jerky uses every bit of spice and rub they can to get an amazing flavor out of the beef jerky, so you can slip into the flavor train at a moment's notice. If you enjoy spicy foods and a bit of cajun kick, you'll be ripe to give this one a try. Katie's uses no preservatives, no gluten, and is considered one of the best natural beef jerky you can buy. They keep it low fat, high in protein, and nothing short of awesome.
Key Features:
Made with high-quality, whole muscle beef
Flavored with cayenne pepper
Happens to be gluten-free
Stored in vacuum packaging
Specification:
Brand

Katie's Premium Jerky & Snacks

Weight

2.4 ounces
Cattleman's Cut Original Beef Jerky
Great value and excellent flavor, Cattleman's is the best beef jerky we all tried and the perfect texture. Cattleman's slowly marinates all their premium beef for twenty-four hours before slow roasting it, giving it a glorious tenderness to it. Crafted from nothing but USDA-certified steak, this top-notch American beef jerky gives you more bang for your buck and comes in a resealable package to keep it fresh after you've enjoyed one of ten servings. Tender, flavorful, without being too strong. And this may be a great food gift for those who like to eat.
Key Features:
10 ounces to a package
Resealable package to maintain freshness
USDA steak marinated for over twenty-four hours
Specification:
Brand

Cattleman's Cut

Model

53355

Weight

10.1 ounces
Country Archer 100% Grass-Fed Beef Jerky
Going borderline organic isn't as costly as you'd think. For a standard price, you get anything but standard beef jerky. Grass-fed beef, and nothing but. It's been proven that grass-fed contains higher concentrations of omega-3 fatty acids, you know, the stuff people buy full supplements of. You get a great blend of protein and a mostly fat-free experience, plus a richer flavor from a higher cut of beef. Now, if you're thinking that Country Archer is "not traditional beef jerky," just consider that this is how it was made hundreds of years ago, and packs a serious bite. A simple list of ingredients, gourmet flavor, and a spiced tenderness that you won't be able to stop thinking about. And a perfect last-minute Christmas gift for your loved ones.
Key Features:
Total of 8 ounces to a package
100% grass-fed beef jerky blend
Gluten-free, no MSG, nothing but good old
Specification:
Brand

Country Archer

Model

853016002267

Weight

8 ounces
People's Choice Beef Jerky
In the realm of beef jerky, People's Choice Beef Jerky is like a sweet and savory dessert-like treat. It packs tons of spice but has that sweet edge of orange and honey that sits on your tongue after the bite has passed. Zero MSGs, no preservatives, nothing but properly cured and crafted American beef jerky. This brand has been creating this fantastic treat since before the Great Depression, and are still going strong after nearly a century of honing their trade. They don't believe that you should settle on thin, crummy pieces of beef jerky, which is why they give you thick strips in a hefty one pound bag. Pick it up, snack, repeat.
Key Features:
Comes in a hefty one pound bag
No nitrates, no MSG, no preservatives
Thick strips of tender beef with an orange honey twist
Specification:
Brand

People's Choice Beef Jerky

Weight

1.1 pounds
Epic Provisions Grass-Fed Venison Jerky
Get ready to enjoy a higher caliber of flavor. Venison is usually gamey, but when you sink your teeth into this, you'll be itching to get your hands on another package. You get ten strips in a single pack, all treated with sea salt and pepper to retain the natural meat flavor. These strips come from purely grass-fed venison, giving a richer and more tender texture while keeping it as organic as possible. You can also opt to grab any of their four distinct flavors, which customer reviews speak of very highly (we just went with the classic salt and pepper). If you bring this to a party, as a part of a housewarming gift, it won't last longer than 5 minutes.
Key Features:
Comes with ten strips in a bag
High grade venison jerky
Completely grass-fed, no MSG, no preservatives
Specification:
Brand

Epic Provisions

Model

10732153031743

Weight

0.8 ounces
Field Trip Gluten-Free Beef Jerky
They don't believe in artificial preservatives, MSG, or added colors to make the jerky look more… vibrant. These guys focus on one thing, and that keeps it delicious while simultaneously ensuring it's soy, dairy and gluten-free. You get twelve ounces to a bag for a great price, packing a tender and succulent bite. We tried the original blend to get a feel for how well the quality of the beef was, but they also have maple BBQ (for those who love to BBQ), as well as cracked pepper. Field Trip is extremely allergen-conscious and crafts their jerky out of nothing but 100% grass-fed beef. 
Key Features:
12 ounces to a bag
Verified gluten, soy and dairy-free
Field Trip avoids MSG and artificial preservatives/colorings, nothing but beef and seasonings
Specification:
Brand

Field Trip

Weight

11.2 ounces
Krave Jerky Gourmet Beef Cuts
You're sick of gluten, sick from gluten, so it's time to stock up on the best gluten-free snack you'll ever have. You get eight 2.7 oz packages in a single shipment, packed with nothing but supreme goodness. Krave is a bit on the tougher side but loaded with flavor. You'll get to enjoy the salty, savory flavor of soy sauce from a completely gluten-free recipe: all the flavor, none of the woozy stomach feeling afterwards. While they keep it lean and simple on the cuts, they also stick to a short ingredients list. No nitrates, no MSG, nothing but quality beef jerky.
Key Features:
Eight 2.7 oz packages in a single shipment
Low fat and packed with protein
Gluten-free ingredients (even the soy sauce)
Specification:
Brand

Krave Jerky

Weight

1.8 pounds
Beef Jerky Buying Guide
These delectable little snacks offer some powerful protein and a ton of flavor, but we go further than that. Let's describe how it's made, allergy information, and the sensitive subject of kosher and halal beef jerky (yes, it exists).
How we Chose Our Selection of Beef Jerky
Quality - Quality is everything. Low fat, high protein, as many natural ingredients as possible, and a brand name that is notorious for flavor and attention to good products. Trust us, you can taste a poor quality jerky from a good one.
Brand reviews - The voice of the people. Even if we liked it, that's not enough to put it on this list. We took a look at what everyone else thought, their experiences with the brand, customer service, replacements, and more.
Taste - This was a truly fun test, but was plenty of sodium for the day. Taste comes down to the marinade they use, and it's very much influenced by the texture, which we'll get into in a moment.
Price - You pay a lot for a little with beef jerky. On average, packages contain three ounces. Price is heavily influenced by how lean the meat was during production. Don't worry, we found far better deals than average for you up above.
Features To Look For In Beer Jerky
Taste - After all, this is why we're here. Taste is heavily influenced by texture when it comes to beef jerky, so you'll need to take the toughness and moisture into consideration before digging in. For example, organic beef jerky tends to be moister because it has a short shelf life. Smoked beef jerky is tough and dry, so you'll get a lot more shelf life out of it.
Ingredients - Beef jerky has a relatively short list of ingredients, even when heavily processed. You'll run into various spices and flavorings, commonly seeing soy sauce, red pepper flakes, black pepper, onion powder, and garlic powder. Few preservatives are used and are usually only citric acid and salt.
Type of meat - Yes, it's all beef, but from different cuts. Most commonly, you'll see beef flank steak, round steak, rump roast, and brisket flats. Occasionally, you'll also see London broil cuts.
Dry/Moist - Beef jerky is traditionally enjoyed dry, though some brands have a moist version that doesn't have as long of an expiration date, but has a lot more flavor and retained marination mixture.
Tough/Soft - Beef jerky has a natural leathery texture to it, which is what you want. However, this could seriously impact how well your teeth can handle it. Different brands have a different standard for how tough or soft they make their beef jerky, usually indicated on their package. This comes down to personal preference.
Beef Jerky FAQ
Q: What is Beef Jerky?
A: Beef jerky is marinated beef strips that rest in various sauces and spices, depending on the manufacturer preferences. They are then dried out, cooked, potentially dried out (or cured) further, and packaged. You'll commonly see bags containing no more than three ounces at a time.
While you might think, "I can go to a steakhouse and get a 16 oz steak," the process is very different. For one, there's more sodium found in beef jerky than a standard steak, which is completely fine to consume in moderation. They're put into recommended serving sizes of one ounce at a time.
Beef jerky lasts for a long time whether stored dry or refrigerated and are among one of the best ways to cure beef to maintain it for a hefty duration. Under the right circumstances and with minimal added preservatives, you can keep beef jerky for a few years before it spoils, which is why it's a staple in emergency survival kits.
Q: What are the health benefits of eating Jerky?
A: While it's often revered as a "trucker snack" and not good for you, beef jerky actually has some fantastic benefits. Due to how lean the meat is when it's chosen for the jerky process, you get a very little bit of fat, usually amounting to six or seven grams per serving.
Monounsaturated fats are the good kind, the ones that your heart actually benefits from. In moderation, of course. There's usually anywhere from 90 to 150 calories in a single serving of beef jerky, most standardly being one ounce at a time. You'll also get anywhere from eight to ten grams of protein, and for a small snack, that packs a punch. That's the average protein contents of two large white eggs.
Q: How is Beef Jerky made?
A: Many of the ingredients in any standard pack of beef jerky is directly used in the entire curing process. Depending on the mix chosen by the company, (usually a blend of honey, black pepper, soy sauce, red pepper flakes, onion powder, and Worcestershire sauce), they'll soak strips of raw beef in it, and prep it for the oven.
Those strips of beef are extremely lean cuts; fat is the enemy of a good set of beef jerky. Manufacturers will strip the fat off of pieces, and remove any marbled bits of fat. It's impossible to remove it all, which is why you see brands like Jack Links stating that they're 96% fat-free on their packaging.
After the beef strips have had time to soak, they're transferred to a panto head into a low-temperature oven. The standard temperature that keeps food well above safe numbers is 145 F or above. On average, beef jerky sits in a 175 F oven for anywhere from two to nine hours, depending on the manufacturer, process, and the size of the strips.
You get a tough, leather consistency when they come out, which is exactly what you want. This is when a preservative is added (if it wasn't during the marination process), and they'll be left to dry until they reach the desired texture. Each manufacturer has their own preferences, and this time depends on the texture that they're going for. Some beef jerky is moister than others and may require less time spent in the oven.
Q: What is the best way to store my Jerky to make sure it lasts long and keeps fresh?
A: You're going to emulate how it was made for the best results. Once you open the package, moisture and oxidation begin to take form, which is why you need to enjoy what you'd like and get ready to wrap up the rest.
You need to aim for a cool, dry place. If you plan on having your jerky within the course of thirty days after opening it, you can simply seal it, and store it on the counter, in a cabinet, anywhere that you'd like. If you plan on having it out for more than thirty days, you need to refrigerate it to maintain the integrity of the meat.
Either way, you'll need to go ahead and use one of two methods to properly store it and reduce the effects of oxidation.
Tape a Ziploc bag, preferably one with a two-part seal and not a zipper. Place the beef jerky in the corner, and do your best to feed the air out through the top while closing it. Beef jerky is dense, so you're going to apply pressure directly around it, squeezing the bag to remove all little pockets of air. Quickly seal it up, and if all went well, you should have some tightness on the plastic. It doesn't have to be a perfect seal, just enough to preserve your beef jerky.
Use a food-safe vacuum sealer. This is the better option, though we believe that if you're buying beef jerky, you'll be having it within a timely manner after tearing the package open. If you store it using this method, you should have up to ninety days before we recommend tossing it.
Q: How do I keep my Beef Jerky fresh after opening?
A: If you're going to be eating it within a short time period after opening, you want to maintain the flavor and dryness/moisture as best you can. If you're not going to be storing it for up to thirty days as we talked about in the previous section, then you're going to need a temporary storage container.
If you have any of the following, it will work to keep your jerky tasting fresh for up to two or three days:
Empty glass jar
Tin foil
Tupperware container
Plastic wrap
Be sure to avoid paper bags of any sort. There's an old trick to ripen bananas, by putting them in a paper bag for the rest of the day. This environment promotes oxidation at a rapid pace, which is exactly what you want to avoid. You should have any number of these containers lying around in your home somewhere.
Q: Is Beef Jerky halal or kosher?
A: Under both circumstances, beef jerky is not automatically halal or kosher. Specific brands exist that procure these meats, facilities, and ingredients to retain their authenticity, and ensure they're properly prepared.
For most kosher beef jerky brands, you can notice the Star-K hashgacha, while halal beef jerky has a much more subtle packaging. Halal beef jerky comes in darker packaging to prevent damage from sunlight and contains many vegetable-based preservatives, such as cherry powder or organic cane sugar.
You have to look for the specific packaging. We've done our best in this list to ensure we've marked whether or not the specific packet of beef jerky is halal, kosher, or none of the above. Many brands that fall under this category clearly state it on the front of their packaging.
Q: What is the small white packet in my Jerky bag?
A: Because of the way jerky is treated, they need something apart from preservatives (usually just citric acid) to prevent oxidation and moisture retention. These "oxygen packets," as they're most commonly referred to, are not to be ingested under any means. Though they're vacuum-sealed in the container with the beef jerky, they don't flavor, harm or taint the jerky in any way, shape or form. They're simply there as a non-invasive means of maintaining freshness.
If the contents of the packet are open, you'll notice a brownish sand color on your jerky. If this occurs, contact the manufacturer and explain the issue. They're more than happy to oblige and replace your beef jerky. These oxygen packets aren't meant to break and undergo multiple temperature treatments as well as rigorous packaging. This is a fluke, and will be remedied.
Q: I have specific food allergies: How can I find out more information on the ingredients in the products?
A: Any company in the United States that produces food is required to list all ingredients, vitamins, calorie information and more. These are usually found on the actual packages themselves, but in some cases, you can find more information online at the manufacturer's website.
For instance, if you went to Jack Links website, they'll list in-depth nutrition information from calories and fat, all the way down to protein. If you visit the ingredients tab, they will list the very brief description of the ingredients found in their beef jerky. All brands have to have some form of information available to the public, disclosing what ingredients go into their beef jerky to prevent allergic reactions.
The most common proteins (the most common cause of allergic reactions in food) used in most brands are simply beef, corn protein, and the very little bit of protein that comes from wheat (not all brands use wheat). Your best resource would be to go online to the manufacturer's website. If you're not certain which brand you'd like to go with, feel free to look up all the manufacturers beforehand and circle back to our research, so you can get the very best beef jerky.
Sign Up Now
GET THE VERY BEST OF GEARHUNGRY STRAIGHT TO YOUR INBOX