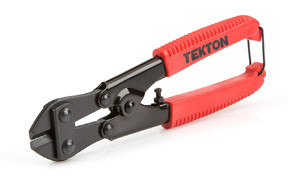 TEKTON 8-Inch Mini Bolt and Wire Cutter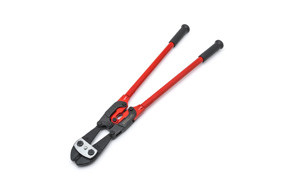 HK Porter Hand Files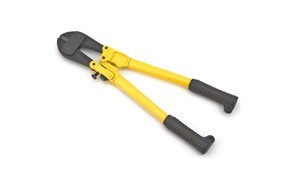 Tradespro Bolt Cutter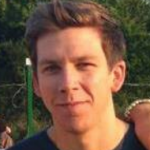 No man's toolbox (or shed, if you still haven't gotten around to organizing everything) is complete without a set of the best bolt cutters on the market, and you don't have to be planning to break in to anywhere you get the most from them. These bolt cutters are perfect for both professional and casual use and will be there whenever a cutting crisis looms.
How do you pick which bolt cutters are the best for you though? You need to identify purpose, durability, strength, and comfort to find the perfect product for you. If you need a large pair of cutters for heavy-duty, all day work, we've got them for you. If you need a small pair for fast cutting solutions on the go, we've got them for you, too. For wires, rods, locks, chains, and bolts, here are the top bolt cutters for you to make sure you're never locked in or out.
The Best Bolt Cutter
Bolt Cutter Buying Guide
Things To Look For When Purchasing The Best Bolt Cutters
Before you make your final decision on the best bolt cutters for you, make sure you check out this handy little guide towards the most important factors to look out for before taking the plunge.
Depending on your needs, you want to look for the appropriate size, comfort, quality, price and any additional features that could transform your bolt cutting experience from something that's okay to something you'll love every single time.

Size - Bolt cutters range from the compact to the much, much larger, and the size you choose depends on how big the job is. Mini bolt cutters are ideal for trimming around the edges or dealing with small jobs that don't require heavy duty options.
Cutters of this size are also easy to carry around with you in your pocket in your tool box without taking up too much room. While they aren't as powerful as larger ones, they are perfect for small, easy jobs that could get you out of a sticky situation.
Conversely, large bolt cutters are designed for much more substantial jobs, and while you won't be able to carry them around on your hip (unless you're some kind of muscle man), you must carry them in the back of your van. They can tackle a wide variety of large jobs with ease and should get you out of most situations.
You don't have to choose between sizes if you feel you could benefit with from both, but don't use the wrong-sized cutters for the wrong job.
Weight - Heavier bolt cutters will cause fatigue to set in faster and may be more difficult to operate for some. However, lightweight cutters may not be as durable and could break when using them. You need to find the balance between a comfortable weight and provide excellent reliability for a variety of uses.
If you're carrying your cutters around with you every day, invest in a set that's relatively lightweight (but still heavy duty, which we know is an oxymoron) to ensure you don't get tired out moving around. As heavy as your cutters might be, they should still be easy to transport.

Rockwell Scale - The Rockwell Scale is the level of hardness your jaws possess. Typically, you'll find the scale written with the HRC code, which determines the strength and resistance of steel.
This is important as it helps you understand how well the cutters will cope with certain cutting jobs, and you'll find the important information when buying your new bolt cutters.
Handles - Excellent bolt cutter handles are ergonomic and comfortable to ensure you can easily tackle more stubborn materials. This design eases the pressure on your arms, hands, and shoulders, and makes it easier to operate, especially for long periods. The handle should also be non-slip to prevent injuries or damage to the cutters.
Blade Quality - The quality and type of the blade will affect what you can use it with. If you're looking for the best, most consistent and high-quality results, a steel blade is the one for you. You're best off finding a forged steel blade with a hardened edge, as this stays sharp for longer and makes it easier to cut through rods, chains, bolts, and other items.
These high-quality blades will not need as much maintenance and won't require you to replace them too often, however, still take care of them if you want them to last as long as they can.
Adjustability - Adjustable jaws are an excellent feature to have which maximizes the versatility of your bolt cutters. Not all cutters will have such a feature, though, but if you think you'll work with a variety of materials and thicknesses, this is a great way to save money on differently sized cutters and give you a range of possibilities.

Maintenance - You must properly maintain all tools you buy, and to make your cutters last as long as possible. This involves checking the blades both when you first buy them and after each use. You should take care to clean the jaws after using them to prevent oils and similar, potentially degrading substances from damaging the metal.
If you need to, you can remove the jaws from the handles to make cleaning easier, but only do this if you know what you're doing and how to put them back together.
Price - There's no need to break the bank on your cutters, but paying more will often give you better quality. While you may pay more at first, you won't pay as much in the long run as they last longer than cheaper cutters. For professionals, it may be best to go for more expensive options, but if you're purchasing a set for the home 'just in case', then you may get away with cheaper cutters.
Sources:
Rockwell Scale - Wikipedia
Bolt Cutter Maintenance and Care - Wonkee Donkee Tools