Last updated:
26 May 2020
10 Best Tattoo Lotions (Review) In 2021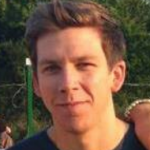 This product guide was written by Jordan Carter
Modern culture has introduced tattoos and made them something of a mainstay. Both lads and ladies rock them with various styles, designs, and lengths. Some people even go far enough to rock a dozen or so all over their body. Despite their growing popularity, however, the aftercare required for tattoos is still uncommon – even for those with a little knowledge about them, the right care requirements can still be very confusing. It is, therefore, essential to care for your skin both before and after getting a tattoo. Most often, products such as tattoo lotions, ointments, and balms are used for tattoo aftercare to keep the skin moisturized and healthy. We have dug deep to find the best tattoo lotions on the market today to ensure that your tattoo shines bright and your skin stays smooth.
The Best Tattoo Lotion
Tattoo Lotion Buying Guide & FAQ
How We Chose Our Selection Of Tattoo Lotions
Reviews - Our skin is an essential priority in our lives, which is why when selecting skin products, extra care must be taken. With people having different types of skin, our team undertook new research to provide several options for lotions and balms that cater to everyone. They did this via analysis into many reports from users across the globe. Customer reviews have a way of describing into detail how a product works for its target market and how reliable it is. The descriptions offered by customers may be complementary to promises made by a manufacturer, or they may conflict with the commitments of said manufacturer.
Price - The budget of all readers was considered during the selection process, to offer every pocket a product they can afford. On the market in recent time are several tattoo lotions and balms, with many of them being priced according to their brand name and not their quality or the ingredients used.  In this article, our list of recommendations is budget-friendly and still offer readers with the essential elements needed to hasten the healing process and keep their skin moisturized for days on end. The price of the enlisted products also matches the quantity you receive; thus you get real value for your money.

Features To Look For In Tattoo Lotion
One sensitive area of our bodies is our skin, and this is the most visible portion of our body as well. That being said, skin care is essential especially after processes such as piercings and tattooing. When selecting an aftercare product for your skin, it is vital to be aware of specific features that will help you make a great decision. From the types of ingredients adapted to the nature of aftercare product, potential buyers, tattoo artists and people suffering from cuts and sores must take note of the following features.
Ingredients - As much as possible, potential buyers must consider and opt for products that make use of organic ingredients. These substances are mostly cruelty-free and environmentally friendly, plus people with all skin types can use them. It is advised that you avoid products with synthetic chemical and fragrances, choosing those that make use of ingredients such as olive oil, coconut oil, shea butter, and other naturally occurring elements.
Coverage - The ability of your aftercare product to cater to your entire skin is essential. Even though your tattoo is located at a single part of your body, your whole body is covered with, and this skin must be kept healthy, moisturized and free from cracks and dryness.
Lotion Vs. Balms - Lotions are products recommended especially for those living in sunny and tropical areas. It is to be used heavily for thorough coverage such that it can protect your tattoo from the vagaries of the weather. Tattoo balms, on the other hand, are products that are used by individuals who eat low fruit or vegetable diets they must be applied lightly as too much can degrade the quality of your tattoo.

Tattoo Lotion FAQ
Q: What's the best tattoo aftercare?
Wash your tattoo twice a day.
Keep it clean and well moisturized always.
Avoid exposing it to excessive sunlight during the healing process.
Do not swim it pick at your tattoo.
Q: How often should I moisturize my tattoo?
A: Moisturising must be done twice a day to keep your skin and tattoo well hydrated.

Q: Do I need to wrap my tattoo at night?
A: Wrapping of your tattoo will depend on the type of tattoo, concerning its size and where it is located. Colored pieces, however, must be wrapped, no matter how small or bug they are.
Q: When can I stop putting lotion on my tattoo?
A: The time is dependent on your personal preference, but you're advised to keep moisturizing even after your tattoo is healed entirely since your skin still needs to feel hydrated.
The best!
Gear, gadgets & stuff for men
Straight to your inbox