Best Tattoo Lotions In 2022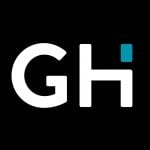 This product guide was written by GearHungry Staff
Last Updated
April 10, 2019
GearHungry Staff
GearHungry Staff posts are a compilation of work by various members of our editorial team. We update old articles regularly to provide you the most current information. You can learn more about our staff
here
.
GearHungry may earn a small commission from affiliate links in this article.
Learn more
Modern culture has introduced tattoos and made them something of a mainstay. Both lads and ladies rock them with various styles, designs, and lengths. Some people even go far enough to rock a dozen or so all over their body. Despite their growing popularity, however, the aftercare required for tattoos is still uncommon – even for those with a little knowledge about them, the right care requirements can still be very confusing. It is, therefore, essential to care for your skin both before and after getting a tattoo. Most often, products such as tattoo lotions, ointments, and balms are used for tattoo aftercare to keep the skin moisturized and healthy. We have dug deep to find the best tattoo lotions on the market today to ensure that your tattoo shines bright and your skin stays smooth.
The Best Tattoo Lotion
Ora's Amazing Herbal Tattoo Lotion

The best choice of tattoo care products is one from a leading manufacturer and the most recommended cream, Ora's Amazing Herbal Tattoo Salve. This is an all-natural aftercare treatment used after the tattoo is finished. It is manufactured in the USA with organic herbs and a lot of love. Every ingredient used has been included to aid hasten up the tattoo healing process and also to keep your skin well hydrated while the tattoo heals. The herbs used for this salve are slowly infused to preserve their healing and treatment abilities for prolonged periods.
Ora's Tattoo Salve contains no lanolin, paraben or synthetic ingredients and it is produced in small batches to ensure maximum effectiveness. Other ingredients avoided include dyes, mineral oils, wheat, gluten, aloe, and grain. The benefits you receive from this treatment include a reduction in the risk of infection. Healing of your tissues and a decrease in inflammation. All these things are done to your skin without clogging your pores or leaching your skin color. To provide this salve with a pleasing scent, organic ingredients such as rosemary essential oil, tea tree, and cedar leaf oils are used.
Make use of the best tattoo lotion on your skin both during the healing process and a little while after the healing process, to help maintain the freshness of your tattoo while keeping your skin healthy. This treatment can even be used to heal all minor bruises and burns your experience; thus it is a versatile product for use by everyone and anyone. Make sure you also check our guide to the best anti aging creams.
Key Features:
Made in The USA with organic herbs
Natural tattoo aftercare treatment salve
No paraben, No lanolin
Synthetic free
Specification:
Brand

Ora's Amazing Herbal

Weight

0.6 ounces
Tattoo Goo Original Aftercare Lotion

The Tattoo Goo is another excellent tattoo aftercare product produced and formulated to keep your skin soft, supple and well preserved after getting a new tattoo. It is a salve that comes in a pack of two, offering users with an extreme value for money. The main aim of this lotion is to aid in the healing process after getting a tattoo, and this process is made possible via the use of organic herbs, oils, and vitamins. The Tattoo Goo First Slave aids in healing by allowing your skin to breathe. The ability of this lotion to prevent skin clogging makes it one of the most preferred brands on the market now.
The Goo Aftercare Salve is recommended by tattoo artists and dermatologists around the world due to its organic nature. It is a product that is free from mineral oils, petroleum and lanolin, and has every batch produced tested rigorously to ensure it causes no allergic reactions or irritations to customers. The ideal market for this tattoo moisturizer include individuals with healed tattoos and those with healing ink, which is less than a month old. Some of the ingredients used include beeswax oil which doesn't irritate the skin, olive oil which is responsible for the general healing process, lavender oil that is added for its great scent and ability to get rid of scars and cocoa butter for extra skin moisture. Our handy guide to the best body lotions features more great products like this.
Key Features:
Combo 2 pack
1.5 oz large tin
Dermatologist approved
Petroleum free
Specification:
Brand

Tattoo Goo

Weight

3.2 ounces
Aquaphor Healing Tattoo Lotion




Dermatologists from all across the globe attest to the fact that the Aquaphor Healing Ointment is the best tattoo ointment for all healing tattoos. It is the ideal product explicitly manufactured for chapped lips, dry and cracked skin as well as cracked cuticles and bare feet. It seeks to save your skin from the onset of dryness and all it comes with, to restore your skin to normalcy where it remains soft and supple. This tattoo ointment works to heal all skin types and also contains some level of petrolatum to allow for smooth flow of oxygen for your skin.
The Aquaphor tattoo healing cream contains glycerine and panthenol, ingredients that are known to help nourish, moisturize and protect your skin at all times. These ingredients together with the petrolatum aid in hastening the overall healing process for your tattoos, scrapes, minor cuts, and even burns. The versatility of this product encourages purchases from a broad range of individuals from across the globe.  It features no form of fragrance and also contains no preservative. The package comes in a sizeable container that can be used by more than one person. The Aquaphor ointment is a trusted brand recommended by pediatricians, dermatologists and people just like you. It is a great multipurpose ointment made for all skin types even those with high levels of sensitivity. Love this product? Check out our review of the best face moisturizers for our top picks.
Key Features:
Moisturizing skin protectant
Dermatologist recommended
Formulated with 41% petrolatum
Protects and soothes minor cuts
Specification:
Brand

Aquaphor

Model

46226

Weight

1 pound
H2Ocean Ultimate Tattoo Care Kit

Imagine how breathable and moisturized your skin is going to feel after using the H2Ocean Ultimate Tattoo Care Kit. There's no difficulty in finding the perfect tattoo aftercare product; you only need to look in the direction of the ocean. This tattoo aftercare cream is one that features a three-step system for complete healing. It is a water-based product that doesn't contain any form of petroleum. The first step involves the use of the H2Ocean soap to wash and clean the tattoo or bruised area. This soap is an antibacterial product that induces moisture and prevents excessive damage.
It is followed by the second step which involves applying the H2Ocean cream, a moisturizing product that protects your new tattoo as it moisturizes it. The lotion is filled with all the necessary nutrients and vitamins to ensure that your skin is left looking healthy and fresh all day long. The final step, which is the third, involves the use of the H2Ocean moisturizing foam to lock in your ink. The foam acts as a protective barrier for your new tattoo, and since it's packed with vitamins and minerals, it does a marvelous job of keeping your skin fresh and healthy. This tattoo care kit is well suited for all healing tattoos and bruised surfaces that require some form of special treatment. It is also an extremely affordable product that can be purchased by everyone and anyone. If you like taking care of your skin, make sure you also check our guide to the best exfoliators for men.
Key Features:
3 step system
Water-based (petroleum free)
Aftercare tip card included
Directions
Specification:
Brand

H2Ocean

Model

ULTIMATETATTOOCAREKIT

Weight

9.6 ounces
After Inked Tattoo Moisturizer & Aftercare Lotion

The After Inked Tattoo Moisturiser and Aftercare Lotion is one fantastic product formulated to take exceptional care of your healing tattoos. It is a vegan, paraben-free, cruelty-free, non-petroleum based and fragrance-free tattoo ointment manufactured and launched onto the market only after a series of clinical and dermatological tests. These examinations are done to ensure that the lotion is ideal for use by people with sensitive skins and those with a wide range of allergies. The After Inked Tattoo Aftercare Lotion is a product recommended by world-renowned tattoo artists and is a premium brand product with a patented formula that includes ingredients for healing such as grape seed oil.
After Inked offers their moisturizer and aftercare lotion for effective skin moisturizing and also to help keep your tattoo vibrant and colorful. It is the best lotion for vegans and those with sensitive allergy-prone skin types. It is formulated in the USA and comes in a tube packaging for secure storage in your pockets, purses, and bags. Concerning safety, the After Inked Moisturiser and Lotion meets and exceeds all safety requirements after having been inspected by the FDA of the USA. It is ideal for use on any permanent makeup procedure and also for the after-laser tattoo removal procedure. Our guide to the best facial masks offers more great products like this.
Key Features:
Non-petroleum based
Dermatologically tested.
Non-allergenic.
Recommended by famous tattoo artists
Specification:
Brand

After Inked

Model

AI-25

Weight

3.5 ounces
Redemption Tattoo Care Aftercare

Redeem your skin and keep it looking and feeling extra moisturized by getting your hands on the Redemption Tattoo Care moisturizer. This is the first of its kind; a petroleum-replacement ointment tested and certified by the USDA. While it has been designed specifically for tattoo collectors and artists alike, it is an ointment that retains the look and feel of petroleum. Experts such as chemists and dermatologists created its formula, using the essential needs of the artist, what they require in a tattoo care and what is needed for adequate care of tattoos during the healing stage.
The Redemption Tattoo Care lubricant features the combination of natural extracts and ingredients which have been put together to help soothe your skin while also reducing all forms of swelling and redness. It acts as both a barrier for tattooing and is also used as a lubricant to keep your skin well moisturized and finally, to prevent your tattoo from fading. Crafted with love in the United States the Redemption lubricant is one product that aims to help people forget everything negative said about the use of petroleum in the tattooing industry. It works magic in calming the skin during the tattooing process and also soothes it after the procedure, ultimately reducing swelling. It has never been tested on animals, but it is a certified cruelty-free product made up of entirely organic ingredients for your safety. Be sure to also check out our list of the best body washes for more great items like this.
Key Features:
Certified by the USDA
Industry owned and trusted.
Multipurpose ointment
100% certified organic
Specification:
Brand

Redemption

Weight

0.96 ounces
Viking Revolution Vegan Tattoo Care Balm

The Viking Revolution Tattoo Care Balm is a vegan product manufactured for use before, during and after the process of tattooing. It is a tattoo balm made from natural ingredients that are known for its skin healing and moisturizing abilities. If you feel your new tattoo looks too red or your skin feels too sore, this product is recommended by dermatologists and tattoo artists for you, as it's proven to help speed up the complete recovery process post-treatment. The Viking Revolution care balm is free from all chemicals and comes with a heavenly smell that many users enjoy.
Tattoos aren't meant to be painful; thus you don't have to suffer for such beautiful art. Make use of this non-greasy cream to make your skin more receptive before the tattooing process and apply it regularly to enhance your skin quality and quicken the healing process. The Viking brand is one of a kind, with several products geared towards improving the skin and hair of men around the world. They make a promise to take care of all their customers in complete confidence, and they provide each product in a quantity that ensures you don't run out anytime soon. All scents are pleasant without being overwhelming and as much as possible, only organic ingredients are used as a means to show kindness to both customers and the entire planet. Don't forget to also check our guide to the best hair removal creams for more great products like this.
Key Features:
Promote skin healing
Tattoo brightening treatment
For pre and post tattoo
Safe, Natural
Specification:
Brand

Viking Revolution

Weight

1.6 ounces
Lubriderm Hydrating Unscented Body Lotion




It doesn't matter the type of skin you have, from normal to dry skin; the Lubriderm Body Lotion is a hydrating product that will work wonders for your skin's health. It is fortified with vitamin B5 and comes unscented for easy use by those with sensitive skin and nostrils. The tattoo cream contains no grease and comes in a pump bottle for easy use. A single application of this product has been proven to offer intense moisture to your skin for up to 24 hours, which is one exciting feature many users love. It feels light on the skin and gives your body a soft, pleasant and smooth texture for the whole day.
The Lubriderm Body Lotion can be applied daily and has strong backing from several dermatologists around the world. It is formulated with help from various dermatologists; thus it contains all the essential vitamins and minerals that will reset your skin from a state of dryness or soreness after getting a tattoo into its initially 0soft and supple state. Lubriderm is a company known to develop some of the world's best skin formulas. They understand the different skin types and can provide them with everything they require to thrive. You may also like to check our guide to the best lip balms.
Key Features:
24-fluid ounce pump bottle
Daily moisture
Non-greasy and fragrance-free lotion
Vitamin B5 and skin-essential moisturizers
Specification:
Brand

Lubriderm

Model

SG_B075G3RJDZ_US

Weight

1.77 pounds
Platinum Rose Tattoo Butter

The Platinum Rose Tattoo Butter is an excellent product for use during any tattoo process. It features the use of purely organic ingredients and works in repairing and adding moisture to your skin whenever it's needed. It is versatile and can be used for other skin related issues apart from tattoos, some of which include skin revitalization, hydration, and regeneration. If you want to have a well lubricated and nourished skin, this is one of the best tattoo lotions on the market for you. With the Platinum Rose butter, the average healing time for tattoos is reduced drastically, and the longevity of your tattoo increased considerably. There's no more waiting for up to three weeks to feel relief from your tattoo and there are no more cases of soreness, swelling, and itching.
This butter is formulated with ingredients such as aloe butter, shea butter, cocoa butter, stearic acid, vitamin e oil, avocado oil, and English rose oil. All these substances occur in the environment, making this unit a cruelty-free butter for humans and the environment. When it comes to skin therapy, the Platinum Rose is considered an industry leader due to their experience and level of professionalism. They're known to produce only the best products free from synthetic materials and preservatives. 
Key Features:
Advanced organic skin care
Suitable for before and after tattoo
Heals and repairs skin
100% natural and organic ingredient
Specification:
Brand

Platinum Rose

Weight

0.8 ounces
Dr. Pickles Premium Tattoo Balm

The Dr. Pickles brand has launched its best tattoo lotions, the Dr. Pickles Premium Tattoo Balm for use during and after the tattoo process. This product aids in the healing of your skin after inking and also acts as a moisturizer. If your new tattoo is one with color, this product is the best aftercare unit for you since it aids in color retention, to prevent your tattoo from fading with time. The original formula is made from ingredients such as paw-paw, coconut oil, beeswax, almond oil, and d-panthenol, and all these organic items are sourced from Australia.
Dr. Pickles premium tattoo balm is made with no fillers, and this makes it a lightweight product when applied onto your skin. It can also be used before other broken skin procedures some of which include piercings and tattoo removals and is considered ideal for all skin types. Lock in the color of your newest piece and prevent scabbing with the Dr. Pickles tattoo balm, the number one product manufactured from the number one trusted brand used globally by tattoo artists. They offer users with a 30-day money back guarantee with no questions asked, if you're not satisfied with the product; yes, that's how strongly they believe in this tattoo balm.
Key Features:
During and after tattoo aftercare lotion
Increases color and reduces pain
Made in Australia
No fillers
Specification:
Brand

Pickles

Weight

3.2 ounces
Tattoo Lotion Buying Guide & FAQ
How We Chose Our Selection Of Tattoo Lotions
Reviews - Our skin is an essential priority in our lives, which is why when selecting skin products, extra care must be taken. With people having different types of skin, our team undertook new research to provide several options for lotions and balms that cater to everyone. They did this via analysis into many reports from users across the globe. Customer reviews have a way of describing into detail how a product works for its target market and how reliable it is. The descriptions offered by customers may be complementary to promises made by a manufacturer, or they may conflict with the commitments of said manufacturer.
Price - The budget of all readers was considered during the selection process, to offer every pocket a product they can afford. On the market in recent time are several tattoo lotions and balms, with many of them being priced according to their brand name and not their quality or the ingredients used.  In this article, our list of recommendations is budget-friendly and still offer readers with the essential elements needed to hasten the healing process and keep their skin moisturized for days on end. The price of the enlisted products also matches the quantity you receive; thus you get real value for your money.

Features To Look For In Tattoo Lotion
One sensitive area of our bodies is our skin, and this is the most visible portion of our body as well. That being said, skin care is essential especially after processes such as piercings and tattooing. When selecting an aftercare product for your skin, it is vital to be aware of specific features that will help you make a great decision. From the types of ingredients adapted to the nature of aftercare product, potential buyers, tattoo artists and people suffering from cuts and sores must take note of the following features.
Ingredients - As much as possible, potential buyers must consider and opt for products that make use of organic ingredients. These substances are mostly cruelty-free and environmentally friendly, plus people with all skin types can use them. It is advised that you avoid products with synthetic chemical and fragrances, choosing those that make use of ingredients such as olive oil, coconut oil, shea butter, and other naturally occurring elements.
Coverage - The ability of your aftercare product to cater to your entire skin is essential. Even though your tattoo is located at a single part of your body, your whole body is covered with, and this skin must be kept healthy, moisturized and free from cracks and dryness.
Lotion Vs. Balms - Lotions are products recommended especially for those living in sunny and tropical areas. It is to be used heavily for thorough coverage such that it can protect your tattoo from the vagaries of the weather. Tattoo balms, on the other hand, are products that are used by individuals who eat low fruit or vegetable diets they must be applied lightly as too much can degrade the quality of your tattoo.

Tattoo Lotion FAQ
Q: What's the best tattoo aftercare?
Wash your tattoo twice a day.
Keep it clean and well moisturized always.
Avoid exposing it to excessive sunlight during the healing process.
Do not swim it pick at your tattoo.
Q: How often should I moisturize my tattoo?
A: Moisturising must be done twice a day to keep your skin and tattoo well hydrated.

Q: Do I need to wrap my tattoo at night?
A: Wrapping of your tattoo will depend on the type of tattoo, concerning its size and where it is located. Colored pieces, however, must be wrapped, no matter how small or bug they are.
Q: When can I stop putting lotion on my tattoo?
A: The time is dependent on your personal preference, but you're advised to keep moisturizing even after your tattoo is healed entirely since your skin still needs to feel hydrated.
Sign Up Now
GET THE VERY BEST OF GEARHUNGRY STRAIGHT TO YOUR INBOX