Best 3D Printers in 2022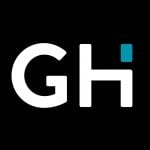 This product guide was written by GearHungry Staff
Last Updated
October 31, 2018
GearHungry Staff
GearHungry Staff posts are a compilation of work by various members of our editorial team. We update old articles regularly to provide you the most current information. You can learn more about our staff
here
.
GearHungry may earn a small commission from affiliate links in this article.
Learn more
Who would have thought just 20 years ago that we'd be able to print three-dimensional objects? You'd have been laughed at and shunned, considered a guy who's watched one too many sci-fi movies. Well, who's laughing now? You might think that they're too expensive for the Average Joe to afford, but you'd be wrong, some of the best 3D printers are available for commercial use, so you can design and print anything you feel like, from everyday items like salt and pepper shakers to tools, belts, phone cases and pretty much whatever you decide. Never catch yourself wishing you had something ever again, you can just print it, we've compiled our choices for the most useful 3D printers, so check it out and step into the future.
The Best 3D Printer
Monoprice 133012 Select Mini Pro 3D Printer

The Monoprice 133012 Select Mini Pro 3D Printer is the advanced version of the earlier very successful prototype and comes as a fully assembled ready to use machine that starts work immediately it is switched to on. You do not have to worry about missing screws or spend time trying to figure out the correct wiring procedures just to get your machine ready. What's more, there is no need to check the bed level as this printer employs an auto bed leveling mechanism that literally means you can spend less time to get the perfect print going. Furthermore, the user-friendly touch screen allows you to automatically level the printer and choose the portion you wish to print – you can simply dial in a good first layer using the Live Z adjustment function.
Another exciting fact about this printer is that the hotend is all metal making it easy for you to achieve superior performance and avoid damage. Furthermore, messy and difficult removal of prints is now a thing of the past as these aspects have been made simple and straightforward thanks to this product's removable magnetic build plate. And that's not all; the heat brake design enables heat to be expended more quickly and efficiently whilst the rugged aluminum body perfectly protects all the vital parts of the printer. Overall, the entire gadget is very lightweight and offers quick maneuvering, so you can get the job done in record time.
Key Features:
Live Z adjustment function to dial absolutely perfect first layer
Fully assembled ready to use right out of the box
Heat brake design to enable quick and efficient heat exchange
All metal hotend for easy and superior performance to avoid wear and tear
Specification:
Brand

Monoprice

Model

133012

Weight

3.52 ounces
Dremel Digilab 3D20 3D Printer

If you're looking for an entry-level 3D printer that goes a little further than your average novice model, then the Dremel Digilab 3D20 3D Printer is the place to look. While not the cheapest model available, we believe it's the best value for money you can find, even if you're looking at over $500 for a model.
There's a reason for this price, though. While it is recommended for beginners, it is also advanced enough to support your 3D printing activities once you stride into the realm of expert. The fully-enclosed build area provides safety, while the full-color touchscreen makes navigation and selection the easiest thing you'll ever do. It's ready to use straight out of the box and comes with 0.5kg of filament to help you get to grips with how everything works. As for build area, you can create a model with a maximum size of 9 x 5.9 x 5.5", which might not be the largest, but it's not the smallest, either and is sure to provide you with enough space to master your craft. The open system means you can access a variety of prints for free with cloud-based slicing software, and the UL certification means you can print overnight without worries of burning the house down, and not having a 3D printer to rebuild it. It does only accept PLA filament, but if you're a beginner, this is perfectly suitable for what you'll be doing.
Key Features:
Quick start guide and detailed instructions which are easy to follow
4-inch full-color touch screen for easy and convenient control and operation
Robust and simple design making it very reliable, durable and long-lasting
Simple design for trouble-free operation and easy maintenance and tidying
Specification:
Brand

Dremel

Model

3D20-01

Weight

15.43 pounds
Ready to use out of the box
Reliable and rigorously tested
1-year warranty
Size doesn't allow for larger prints
Comgrow Creality Ender 3 Pro 3D Printer

Comgrow is on a mission to offer its discerning customers products with a performance that beats the expectations of many creators around the world and the Creality Ender 3 Pro 3D Printer is no exception. The build surface is strong enough to protect the heated bed and allows for printing models to be removed quickly after they have cooled. What's more, the printing platform is very stable thanks to the introduction of the new 40×40 Y-axis frame design. And in case of an unexpected power outage, this prototype 3D printer will resume printing without any hitch immediately power is restored.
Even if you are new to 3D printing, this printer is still a great catch as it offers beginners the opportunity to learn about the basic construction of this category of printers and to also explore the various parts and components it is made of. It will further expand your imagination into new prospects of the applications of the various features that come with it. Overall, this amazingly unique product that comes with a full 12 months guarantees with lifetime technical support together with round-the-clock professional customer care.
Key Features:
Easy to remove removable build surface plate for all-round protection
UL certified power supply to ensure safety and protection from power surges
Half assembled profile to afford learning and education for kids and students
Resume print function for uninterrupted print after an unexpected power outage
Specification:
Brand

Comgrow

Weight

18.96 pounds
FlashForge Finder 3D Printer




An excellent choice for a home 3D printer for total newbies, the FlashForge Finder 3D Printer is designed with a straightforward operation and works straight out of the box so you can get to printing whatever you please in a matter of minutes. The intelligent design leveling system provides intuitive calibration, which offers more precise calibration ensuring you always get the results you want, and not something that looks like the bastard child of tech failure and and poor decisions, which is never a good thing.
It's also incredibly quiet, perhaps too quiet, during operations so don't be too alarmed if you don't hear a thing as it prints. This is a marked and welcome change from traditional paper printers and could take some getting used to. You can connect to it via the cloud, wifi, or USB, and can use the built-in screen to preview your creations and add any finishing touches you desire. Ideal for classrooms, kids or even just someone who doesn't know where to start, it's excellent price only makes it more appealing. However, this price comes at, well, a price. It isn't as large as you might want, which could restrict some printing options and the PLA spool that comes with it is perhaps not up to standard, although, this is typically the norm with any 3D printer.
Key Features:
Slide-in build plate for easy removal
Cloud, wifi, USB and Flash Drive connectivity
Intelligent assisted leveling system
Silent operation
Specification:
Brand

FlashForge

Model

700355100638

Weight

24.3 pounds
Straightforward operation
Safe, non-heated build plate
Works straight out of the box
MakerBot Replicator+ 3D Printer




The most expensive selection on our list, the MakerBot Replicator+ 3D Printer is an awesome machine that feels more like an industrial printer than one you'd expect to have in your home. It contains all manner of useful features for the experts among you, and provides perhaps the fastest printing speed ever – or at least, out of the 8 we've selected.
Tried, tested, and then tested again, it's incredibly reliable and provides intelligent workflow to make your life easier. This is achieved with the Smart Extruder+, full-color LCD display, wifi connectivity, and an onboard camera for remote monitoring. The included software allows you to store 3D files and access them from the cloud, while the MakerBot Thingiverse provides millions of files for you to choose from.
With a 25% larger build volume, there's (essentially) no limit to what you can create, making the world your 3D oyster – which incidentally, you could print, too. Designed for pros, with the simplicity of a beginner model, it's a 3D printing machine that could set you back a little further than you'd like, but if you're after guaranteed quality with a plethora of options and features, then it's worth splashing the cash and creating whatever you desire all at the tap of a screen. Our handy guide to the best portable printers features more great products like this.
Key Features:
Smart Extruder+ for seamless workflow
Quick-start wireless setup with wifi connectivity
Onboard camera
Auto arrange multiple build plates at once
Specification:
Brand

MakerBot

Model

MP07825EU

Weight

40.3 pounds
Low filament alerts
Tirelessly tested for quality
Advanced auto-calibration
Expensive, really expensive
Sindoh 3DWOX DP200 3D Printer

The Sindoh 3DWOX DP200 3D Printer provides you with a premium experience that could ignite your love for 3D printing – if it hasn't been sparked already. With fully automated loading, assisted bed leveling, and remote monitoring, you're taken care of from start to finish and ensures some of the most precise 3D creations possible.
There's also a variety of connectivity options to suit your preferred method. These options include wifi or ethernet, as well as USB so you can upload 3D designs directly into the printer. The build area is 7.9 x 7.9 x 7.3″, and has a heated aluminum bed, and even though it only has a single extruder, you're still guaranteed reliable, precise models that will still work and not 'glob up' if there are a few months between your printing adventures.
It's not all fun times, though. It seems that replacement filament for this particular printer is challenging to come by, which if you're really serious about your 3D printing could be an issue. If you're able to find them, though, you'll have a truly effortless printing experience that will keep you coming back for more and it would seem like a waste to just leave it sitting there when you could printing all manner of useful and occasionally silly things.
Key Features:
Automatic loading and unloading
Assisted leveling system
Variety of connectivity options including wifi, USB, and Ethernet
Full-color touchscreen menu for easy navigation
Specification:
Brand

Sindoh

Model

3DP200A

Weight

44.8 pounds
Displays optimized printing directions
Easy mode for beginners
Remote monitoring
Inconvenient filament refills
Monoprice Maker Pro Mk. 1 3D Printer




The Monoprice Maker Pro Mk. 1 3D Printer strives to make your printing as simple as possible. For convenience, it's equipped with an auto bed leveler that ensures precise and error-free printing, as well as an auto-resume function that restarts any kind of printing in the event of a sudden power failure due to outages, unplugged cables, or someone switching off the printer, without you needing to lift a finger, and saving what's already been completed, whether it's an hour-long print or 20 hour print.
As it is an open machine, you minimize restrictions on what you can and can't build. On the Maker Mk. 1, you get a build area of 11.8 x 11.8 x 15.7" which is more than enough room to create some highly detailed models of your choosing. To complement this, the tiny layer heights provide even more detail than usual, ensuring you can get every millimeter of your model and not skimp on the finer designs.
There's also an easy print removal, due to the lack of casing which allows for confidence that you won't knock or scratch your model as soon as it's finished. Unfortunately, there's been some reports of quality control issues, but it should be easy enough to resolve any issues with the seller. If you have your heart set on an open-cased printer, then this is the choice for you, but if you don't want or need the hassle of risking some problems, it's perhaps best to look elsewhere. This can also be a great Christmas gift for your loved ones.
Key Features:
Auto bed level
Auto resume function
Flexible magnetic print sheet
Up to 150mm/sec printing speed
Specification:
Brand

Monoprice

Model

133013

Weight

2.2 pounds
Spacious build area
Lightweight
Easy print removal
Some quality control issues
MakerGear M2 Desktop 3D Printer

Our final pick for the best color 3D printer is this MakerGear M2 Desktop 3D Printer which is a fantastic option that's packed full of features and should be considered by anyone looking to upgrade from their current model to something a little meatier.
The M2 has his meat in spades. The large build area allows you to create models you'd previously only dreamed of and measures a comprehensive 8 x 10 x 8", while the open-source software gives you millions of options for printing until you run out of idea (which you won't, but feel free to try). If disaster strikes and you do run out or encounter problems, MakerGear also provides replacement film and tools to keep you printing all day, every day. If you feel like your existing printer has run its course and perhaps want to expand your 3D printing horizons, then this is a great option that won't set you back further than you need, still leaving plenty of cash over for gifts with the holidays coming up. You'll have to spend extra if you want a dual extruder, which could cost you even more, but if you don't want to shell out for this just yet, you'll still be satisfied with the single extruder results.
Key Features:
Large build envelope
Open source electronics and software
Replacement printing film and toolset included
Compatible with 3D CAD software
Specification:
Brand

MakerGear

Model

M2

Weight

36.6 pounds
Factory calibrated before delivery
Two fans for cooling machine and model
Metal frame provides dimension accuracy
Dual extruder sold separately
Monoprice Voxel 3D Printer

The Monoprice Voxel 3D Printer does not only bring high-quality 3D print technology right to your doorstep by means of its huge internal memory and WiFi- radio with an in-built camera, but it does so at a price that cannot be beaten by any manufacturer in the industry. Just a single tap on the touch screen and the leveling system is brought to life for work to begin. Additionally, you can swap out the print nozzle very quickly without using a single tool. And if you want to start a new print right after you have completed a new project, you can also swap in a second build plate which can be heated to a temperature of 60 degrees celsius.
In terms of usability, this printer is right up our street as it ready to print immediately after unboxing. And in case you find it necessary, you can adjust the nozzle-bed distance easily using the touch screen interface. And an even more exciting fact is that your MP Voxel can be operated remotely from any location through WiFi connection since it is Polar Cloud-enabled. This feature also allows you to handle multiple printers at the same time as well as queue jobs, slice models and check on the progress of work at any given time. Overall, this is a very efficient 3D printer that comes ready with an 8-gig internal memory, a USB port, a Wi-Fi radio with a hotspot and an in-built camera that keeps track of activities going on during the entire printing process.
Key Features:
Polar Cloud-enabled to afford remote operation from any location through internet connection
Ready to print immediately after removing it from the box
Nozzle-bed distance adjustability using touch screen interface
In-built camera to keep track of activities during the entire printing process
Specification:
Brand

Monoprice

Model

133820

Weight

28.5 pounds
ELEGOO Mars UV Photocuring LCD 3D Printer

It's amazing that you can get a 3D printer for a couple of hundred dollars. This sort of technology was the stuff of science-fiction movies a couple of decades ago. Now, you can buy one for yourself and start creating amazing designs. The ELEGOO Mars UV Photocuring LCD 3D Printer is one of the most affordable 3D printers on the market. If you're looking for an entry-level printer to hone your skills and make small models, this is one of the best on the market. 
This model comes with CHITUBOX Slicing Software, which works with both OS and Windows, and takes only one minute to slice 30Mb .stl model files. This is around 10X faster than the open-source slicing software that you can find for free on the internet. The printer is built to make small and detailed models. It uses a 2560×1440 2K HD masking LCD with an XY axis resolution of 0.00185inches/0.047mm. Another great feature on the ELEGOO Mars is the 3.5-inch LCD touch screen. It allows you to view models before printing, which is especially useful if you're printing offline from an SD card. Plus, it shows you the real-time progress as it's printing.
Key Features:
Comes with CHITUBOX Slicing Software 
Takes one minute to 30Mb .stl files 
2560×1440 2K HD masking LCD
3.5-inch LCD screen 
Off-line printing 
Dimensions – 4.53" (L) x 2.56" (W) x 5.9" (H)
Specification:
Brand

ELEGOO

Model

MARS

Weight

17.64 pounds
Amazing value 
Creates highly detailed models 
Comes with high-quality software
Only makes small models 
Some complaints about durability
FlashForge 3D Printer Creator Pro

The FlashForge 3D Printer Creator Pro is one of the best mid-range 3D printers on the market. It's more expensive than the entry-level printers we've featured, but it's worth the money if you want to make bigger and more detailed designs. There are a bunch of similar printers in this price range but few have as big a community behind them as the FlashForge Creator Pro. As an owner of this printer, you'll have access to a whole world of tips, tricks, and upgrades. 
This 8.9" x 5.8" x 5.9" printer is large enough to become a really useful tool around the home. You can make any number of useful home improvements and tools (smartphone stand, cable holders, kitchen utensils, etc.) saving you money in the long run. It works with pretty much any type of filament (check the product listing for filament compatibility) and comes with an integrated LCD screen for easy control. 
Key Features:
Dimensions – 8.9" (D) x 5.8" (H) x 5.9" (L)
Aviation level aluminum plate 
Enclosed chamber insulates and protects ABS print
Printing technology: FFF
LCD screen
Specification:
Brand

FlashForge

Model

7.09652E+11

Weight

24.2 pounds
Large capacity 
Large community of owners online
Full manufacturer's warranty
Loud operation
Customer support isn't great
3D Printer Buying Guide & FAQs
If you're still unsure about which 3D printer to buy, then take a look at what features are essential to look for to help you make a decision.
Extruder - You're going to find printers with either single or dual extruders. This is the part that moves the filament onto the hot part of the printer. A dual extruder will allow you to print in multiple colors at once, which is great if you're looking for detail, but it isn't always necessary.
Build Area - The build area determines how large your models can be printed to. Larger build areas obviously produce larger prints, but if you don't have a large build area you can always split the built into separate prints and then combine them once finished. Build areas are measured width x depth x height.

Print Speed - You don't want to wait around for hours to merely print a 2 inch model of yourself, so printing speed is something to look for. While it isn't a dealbreaker, it's always nice to not have to wait around for a long time, especially if you're trying to print multiple things in one day.
Cooling Fan - The cooling fan is a crucial component for your 3D printer. You don't need them for all materials, but most will require a cooling fan to help fine-tune your models. 3D printers will have between one and three fans and will focus either on cooling the material or the heat bed, or both.
Printing Material - Some printers will be able to handle multiple printing materials whereas other will only be capable of using one. The most common materials are ABS and PLA, which are durable and able to withstand high temperatures while other printers can use clay or Sugru but these aren't as reliable. Make sure to check the compatible materials before buying.
Sources
11 Spectacular 3D Printer Fails - Gizmodo
11 Things to Consider When Choosing your First or Next 3D Printer - My 3D Concepts
Sign Up Now
GET THE VERY BEST OF GEARHUNGRY STRAIGHT TO YOUR INBOX