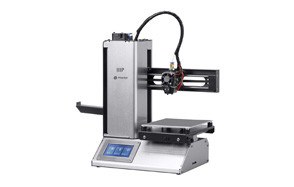 Monoprice 133012 Select Mini Pro 3D Printer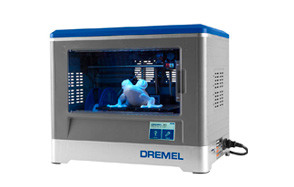 Dremel Digilab 3D20 3D Printer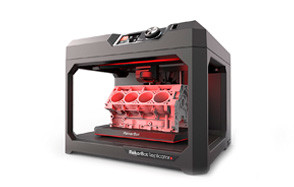 MakerBot Replicator+ 3D Printer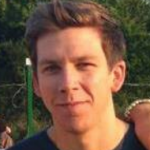 Who would have thought just 20 years ago that we'd be able to print three-dimensional objects? You'd have been laughed at and shunned, considered a guy who's watched one too many sci-fi movies. Well, who's laughing now? You might think that they're too expensive for the Average Joe to afford, but you'd be wrong, some of the best 3D printers are available for commercial use, so you can design and print anything you feel like, from everyday items like salt and pepper shakers to tools, belts, phone cases and pretty much whatever you decide. Never catch yourself wishing you had something ever again, you can just print it, we've compiled our choices for the most useful 3D printers, so check it out and step into the future.
The Best 3D Printer
3D Printer Buying Guide & FAQs
If you're still unsure about which 3D printer to buy, then take a look at what features are essential to look for to help you make a decision.
Extruder - You're going to find printers with either single or dual extruders. This is the part that moves the filament onto the hot part of the printer. A dual extruder will allow you to print in multiple colors at once, which is great if you're looking for detail, but it isn't always necessary.
Build Area - The build area determines how large your models can be printed to. Larger build areas obviously produce larger prints, but if you don't have a large build area you can always split the built into separate prints and then combine them once finished. Build areas are measured width x depth x height.

Print Speed - You don't want to wait around for hours to merely print a 2 inch model of yourself, so printing speed is something to look for. While it isn't a dealbreaker, it's always nice to not have to wait around for a long time, especially if you're trying to print multiple things in one day.
Cooling Fan - The cooling fan is a crucial component for your 3D printer. You don't need them for all materials, but most will require a cooling fan to help fine-tune your models. 3D printers will have between one and three fans and will focus either on cooling the material or the heat bed, or both.
Printing Material - Some printers will be able to handle multiple printing materials whereas other will only be capable of using one. The most common materials are ABS and PLA, which are durable and able to withstand high temperatures while other printers can use clay or Sugru but these aren't as reliable. Make sure to check the compatible materials before buying.
Sources
11 Spectacular 3D Printer Fails - Gizmodo
11 Things to Consider When Choosing your First or Next 3D Printer - My 3D Concepts