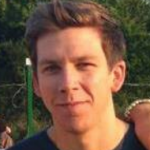 Who would have thought just 20 years ago that we'd be able to print three-dimensional objects? You'd have been laughed at and shunned, considered a guy who's watched one too many sci-fi movies. Well, who's laughing now? You might think that they're too expensive for the Average Joe to afford, but you'd be wrong, some of the best 3D printers are available for commercial use, so you can design and print anything you feel like, from everyday items like salt and pepper shakers to tools, belts, phone cases and pretty much whatever you decide. Never catch yourself wishing you had something ever again, you can just print it, we've compiled our choices for the most useful 3D printers, so check it out and step into the future.
The Best 3D Printer
3D Printer Buying Guide & FAQs
How We Chose Our Selection of 3D Printers
It's not as easy as you might think when searching for 3D printers, we managed it, of course, but not until after we'd identified essential selection criteria.
Ease of Use - Don't you just hate buying something and then never using it because it's too complicated? 3D printers can be intimidating when first using them, but as they've become more sophisticated and much more user-friendly, they are more straightforward to use than ever. We've ensured we've selected printers that are easy to use, often at a mere tap of a screen.
Components  - Obviously, we'd love to select only 3D printers that had every single thing you need from a 3D printer, but we understand that this isn't possible for a variety of reasons. Instead, we searched for products that we believed were the top of their class, whether they were cheap, mid-range, or expensive and had everything you would need at each level. If you're a novice printer, then you could be overwhelmed by too many components, whereas an expert could feel like they don't have enough components for print what they need to.
Price - Despite the fact that 3D printers are nowhere near as expensive as they once were and some are in fact cheaper than your average laser printer, we still wanted to get a decent range of prices to appeal to as wide an audience as possible. Of course, more advanced printers cost more money so there will be some that may be out of some reader's price range. Hopefully, though, we picked a wide enough selection so all budgets can afford something if they want to.

Features To Look For In 3D Printers
If you're still unsure about which 3D printer to buy, then take a look at what features are essential to look for to help you make a decision.
Extruder - You're going to find printers with either single or dual extruders. This is the part that moves the filament onto the hot part of the printer. A dual extruder will allow you to print in multiple colors at once, which is great if you're looking for detail, but it isn't always necessary.
Build Area - The build area determines how large your models can be printed to. Larger build areas obviously produce larger prints, but if you don't have a large build area you can always split the built into separate prints and then combine them once finished. Build areas are measured width x depth x height.
Print Speed - You don't want to wait around for hours to merely print a 2 inch model of yourself, so printing speed is something to look for. While it isn't a dealbreaker, it's always nice to not have to wait around for a long time, especially if you're trying to print multiple things in one day.
Cooling Fan - The cooling fan is a crucial component for your 3D printer. You don't need them for all materials, but most will require a cooling fan to help fine-tune your models. 3D printers will have between one and three fans and will focus either on cooling the material or the heat bed, or both.
Printing Material - Some printers will be able to handle multiple printing materials whereas other will only be capable of using one. The most common materials are ABS and PLA, which are durable and able to withstand high temperatures while other printers can use clay or Sugru but these aren't as reliable. Make sure to check the compatible materials before buying.
3D Printer FAQs
Q: What Is a 3D Printer?
A: A 3D printer is a device that uses a heated filament to print 3D objects. You select a model and submit it into the printer either through wifi, SD card or other connections and let the printer do its thing. You'd be surprised just what a 3D printer can do.
Q: What Is The Best 3D Printer For Beginners?
A: If you're just getting into 3D printing, then you may not want to spend too much money while you get the hang of it. This will give you lots of room for error - and there will be room for error - as well as being easy to use than more advanced models.
We can't recommend the best printer for beginners, as everybody has different needs, but something that's straightforward and cheap is a good place to start. We have identified some of the best beginner printers above.
Q: How Long Does It Take To Make Something In A 3D Printer?
A: While 3D printers have come a long way since their inception, they're still quite a ways off from being the super-speedy machines that would cause them to be staples of every home and perhaps eradicate a couple of industries along the way (which would probably be the fault of the millennials, but whatever). Your typical 3D printer will print at a rate of 50mm per second, but there are some that are quicker than this.
It should be noted, though, that you don't necessarily want a fast printer every single time. Fast printing means that there's a chance for things to go wrong, disastrously wrong and so it some cases it's better to accept that slow and steady will, in fact, win this race.

Q: What Causes Stringing In 3D Printing?
A: Stringing is caused by the print nozzle secreting printing material as it moves from one place to the next. Think of it similar to when you're using super glue and you get that inconvenient, stringy runoff that inevitably sticks to your hands, clothes, and leaves you stuck to things you didn't even know you had.
It's not the end of the world when stringing happens, but it can ruin the print and waste precious material that could have been used to complete the model or whatever you had planned next. It can make the model look like a cheap knock-off of a toy instead of something that you poured your heart and soul into, or more likely tapped on a screen and expected something else.
Even a good 3D printer can encounter problems, so don't expect your top of the range printer to avoid this forever, but there are steps you can take to prevent it happening. You should find a Retraction setting in your software that pulls the filament back in between spaces, stopping stringing and ensuring top quality prints every time.
Q: What Do 3D Printers Use To Print?
A: The 3D printer plastic that is used to create models is PLA or ABS, but it can also use clay, steel, titanium, wax, polycarbonate, epoxy resins, and silver. Not all printers will accept these materials though, and most commercial printers will only be able to work with the plastic filament sources. If you use something your printer is not compatible with, then you're going to have a bad time.
Q: What Files Do 3D Printers Use?
A: As with most specialized functions, 3D printers use exclusive files that work with their software, but there is a variety, depending on what's required.
OBJ which represents 3D geometry.
STL which are the standard files and are the bridging point between CAD software and the printer.
VRML which is used to add color to a print.
X3G which is a special file that works with the MakerBot 3D printer.
PLY which are models that have been generated by a scanner and will need importing before use.
FBX which is owned by Autodesk and can swap data between programs that also belong to Autodesk.
Sources
11 Spectacular 3D Printer Fails - Gizmodo
11 Things to Consider When Choosing your First or Next 3D Printer - My 3D Concepts