Best Shoe Shine Kits in 2022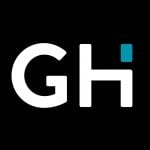 This product guide was written by GearHungry Staff
Last Updated
October 23, 2018
GearHungry Staff
GearHungry Staff posts are a compilation of work by various members of our editorial team. We update old articles regularly to provide you the most current information. You can learn more about our staff
here
.
GearHungry may earn a small commission from affiliate links in this article.
Learn more
Proper shoe care has always been a hallmark sign of a dude who takes himself seriously, who wants to succeed, who will more than likely do well in life. Despite this, too many guys neglect to take care of their shoes, even though it's well-known that they're one of the first things interviewers, bosses, and strangers look at when first meeting you. Along with the handshake and eye contact, smart, clean, shiny shoes are crucial to making a good first impression, so it's essential you do everything you can to guarantee your shoes are well-cared for. But the best shoe shine kit can be hard to identify. What even constitutes a good shoe shine kit? Luckily, we're here and have done all the hard work so you don't have to. Aren't we nice? It's time to smarten up, dude, and there's no place better to start than right here.
The Best Shoe Shine Kit
Kiwi Select Shoe Shine Kit
Those of you who are really in the know about shoes and shoe shining and lacing and all that jazz will probably show no shock whatsoever that we've picked the Kiwi Select Shoe Care Valet as the best shoe shine kit for those willing to splash out big time. Inside, you'll find everything you need for a more-than-satisfactory shine every time, and will be able to do it all with style, poise, and class.
From the six-inch horsehair brushes to the crafted foot pedal support, you'll be transported back to simpler times, all while reaping the benefits of the present. Really, it's not just a shoe shine kit, it also represents a way of life, which is why we're sure you'll agree it's the very best shoe shine box you've ever seen, and if you disagree, well, you're a liar. 
Key Features:
Contains every item you'll need for the most thorough shine
Valet box with foot pedal included
Genuine horsehair brush
Premium black or brown paste polish
Specification:
Brand

Kiwi

Weight

3.95 pounds
Otter Wax Leather Shoe Shine Kit
If you're after proper leather shoe care, then you'll need an all-natural leather care system. The Otter Wax Leather Care Kit comes in a smart and sophisticated box (even though it's only cardboard) that's ideal for keeping everything organized, as well as providing all the tools you'll need for excellent shoe car.
These tools include saddle soap and leather salve to help you both clean and condition the leather for the most professional look every time, as well as a soft flannel buffing an applicator cloth. The handmade products give this a more personal feel, and if you're seeking something for either leather upkeep or leather revival, the Otter Wax kit is a great place to start. It also makes a great Christmas gift for that special gentleman in your life.
Key Features:
All-Natural Leather Care System
Saddle Soap and Leather Salve to clean and condition
Flannel buffing and applicator cloth included
Handmade accessories
Moneysworth & Best Military Shoe Shine Kit
Stand up straight soldier and let's see your work! It's no secret that military men are expected to look after their shoes like nobody else, so purchasing a kit specifically designed for that purpose surely can't steer you wrong. The Moneysworth & Best Military Shoe Shine Kit comes with shoe polish as well as cloth, dauber, and brush and is sold in a useful travel kit, whether you're trekking through mud, or flying first class to a conference.
It's ideal for soldiers, yeah, but most civvies will also find a lot to love here. The compact zippered case makes it a great travel gift for those on-the-go, and it just feels like Moneysworth & Best have assembled something that's no-nonsense, even fewer gimmicks, and put together purely to ensure you look the best you can. Now if only you'd stop slouching while we're talking to you. Sir, yes sir.
Key Features:
Includes black paste polish, polishing cloth and brush, dauber brush and shoe horn
Travel kit
Ideal for leather military or service shoes
Compact zippered case
Specification:
Brand

Moneysworth and Best Shoe Care INC.

Model

22231

Weight

12 ounces
ShoeAnew Shoe Cleaner Kit
Perhaps not as classy as other picks we've made on our search for the best shoe cleaning kit, the ShoeAnew Cleaner Kit does at least do exactly what it says on the tin, or on the bottle, really. Unlike other polish-based cleaners on this list which are reserved solely for leather, this kit can handle a variety of shoe types, taking care of the majority of fabrics with ease.
And, unless you're stuck in some stuffy office that still uses fax machines and where the women are treated like the gals on Mad Men, you'll know that the offices of the present don't rely all that much on arbitrary dress codes but instead allow you to wear almost whatever you like. White sneakers, desert boots, boat shoes, the list goes on and on. We know you'd love to have a cool leather shoe cleaning kit, but if you don't own many – if any – leather shoes, this right here is what you need.
Key Features:
Starter set including nylon brush and microfiber cloth
Takes care of most fabrics
Specific formula of ingredients to ensure results
Kills 99% of germs
Specification:
Brand

ShoeAnew

Weight

13.6 ounces
Going for something a little less extravagant is the Kiwi Deluxe Shine Kit, which isn't packed full of everything you'll ever want, but does contain everything you'll ever need in a shoe polish kit. Featuring just brushes and polish, this is a great way to start your journey towards better-looking shoes, and can also provide excellent protection against the elements at a great price.
Although it's most suited for black leather, you may be able to get away with using it on tan or brown leather shoes, like Chelsea boots, just be wary of overdoing it, black polish can be a real struggle to get out.
Key Features:
Ideal for black leather
Provides long lasting shine and protection
Natural ingredients
Increases water resistance
Specification:
Brand

Kiwi

Model

10106

Weight

9.6 ounces
Simple Shine Premium Horsehair Applicator Set
Let's face it, anything that says Premium in the title is sure to get our attention and the Simple Shine Premium Horsehair Applicator Set (which almost sounds like you want to apply horsehair to someone, but we'll ignore it) is a dress shoe cleaning kit that you can rely on. Like the very best leather shoe care products, it contains top quality materials that work perfectly with the right polishes for unrivaled results.
However, therein lies the problem. With it, you're only getting brushes, and nothing else. This is perfectly okay if you're drowning in shoe polish and your trusty old brush and applicator have run their course – and these replacements are certainly something to look at seriously – but if you're looking for a starter kit, turn your attention elsewhere.
Key Features:
6-inch polish brush and 7-inch applicator brush
Designed for luxury leather goods
Quality horsehair bristles
Ergonomic handles
Specification:
Brand

Premium Horsehair

Weight

12 ounces
Lincoln Stain Wax Shoe Polish Variety Pack
The Lincoln Stain Wax Variety Pack is the perfect this year's stocking stuffer gift for someone you know who just cannot stop buying leather shoes of all colors. We've mentioned how much of a challenge black polish can be to get out of tan shoes, and this right here is the solution.
Made using carnauba wax, each shoe will enjoy long life and maintain that always-new look that all guys strive for. It might not have all the fancy brushes and buffers, but that's not to say this is a pick to ignore.
Key Features:
Contains black, brown and neutral polish
Premium polish quality
Carnauba wax
Extends the lifespan of shoes
Specification:
Brand

Lincoln Shoe Polish

Weight

11.2 ounces
Florsheim Men's Cedar Shine Box
Going back to something a little more substantial, the Florsheim Cedar Shine Box is both smart and well-crafted that might just surprise you. Inside the box, you'll get daubers, brushes and both black and brown polish for everything you could need.
On the outside, the footrest is accommodating and welcoming to whoever places their sole there, allowing for a long-lasting and satisfying shine every time. While it's just a little more cramped than you might like inside, it's still effective enough to serve as a shoe shine box that will help you shine your shoes like a boss and put you one step ahead of the competition.
Key Features:
Storage box with built-in footrest
100% natural horsehair dauber
Long-lasting shine
Shine cloth
Specification:
Brand

Florsheim

Model

Cedar Shine Box
Dr. Martens Shoe Care Kit
Despite having a slight reputation as being more associated with punks than gentlemen, the Dr. Martens Shoe Care Kit still offers a great little set that's sure to provide you with just the right formula for sleek and shiny shoes. It has oil, linoleum, and beeswax combined into a unique blend that's designed to protect the leather from the wind, rain, and snow, ensuring the smartest look in all conditions.
Also included is extra laces, because you never know when you might need more. Despite this, it's been noted that it does darken the leather by a few noticeable shades, but that's what some people are after, which really just proves that underneath the attire, punks and gents aren't that different at all.
Key Features:
Contains oil, linoleum, and beeswax
Extra laces included
Full-size wonder balsam
Protects against the elements
Specification:
Brand

Dr. Martens

Model

50091005

Weight

8.8 ounces
Kiwi Parade Gloss Shoe Polish
Our final choice is a simple packet of black shoe polish, but really, it is the entire crux of the list itself. Much like a captain is not really a captain without a crew, a shoe shine kit if not a shoe shine kit without polish.
The Kiwi Parade Gloss Shoe Polish is perhaps the best type of polish you can get. It's reliable, it delivers brilliant shine, and has a smooth application so you'll feel like a pro even though we all know the opposite. If you really care about the state of your shoes, the Kiwi Parade is the friend you'll need by your side every time.
Key Features:
Delivers brilliant shine
Smooth application
Increases water resistance
Unique blend of premium wax and Carnauba wax
Shoe Shine Kit Buying Guide
How We Chose Our Selection of Shoe Shine Kits
When looking for the best shoe polish kit, there are a couple of things we take into consideration to ensure we find only the most desirable and effective products for you. There are:
Quality - We don't believe in picking up whatever product looks good, we want to ensure that what we recommend is guaranteed quality. If we didn't we know we'd be receiving a lot of angry emails demanding that we reimburse you.
Reviews - What better way to understand how good a product is than by listening to people who've actually bought it? Reviews help us pick out the good from the bad (and also the really bad) so we know we can make our suggestions with confidence.
Brand - There are quite a few prominent shoe shine brands that anybody who's ever searched around under their kitchen sink might recognize and they have some substantial representation in our list. However, we've also included some perhaps lesser-known brands that we believe possess the quality and reliability to be considered next to the established brands.
Content - What makes a shoe shine kit? This is a question we needed to ask ourselves when making our selection. You'll see that there's a variety of content within the products we've picked, from the full kits to smaller, more modest products. We felt that as long as there's a type of polish or cleaning wax, paste, or spray then, it counts, anything else is just a bonus, but we know you wouldn't be satisfied with us simply picking the best shoe polishes. We wouldn't, either.
Price - These products range from super-cheap to pretty expensive. We understand that not every product will be within your budget - at least, not right now, with the holidays coming up - so we wanted to find a substantial range of useful and quality products that came at a reasonable price, so even if you don't need to splash out, there's still something for you.
7 Essentials of the Ultimate Shoe Shine Kit
If you want to ensure a top quality, mirror-shine every time, then these are the absolute essentials you need in your shoe kit.
Box - Keeping everything together is crucial to keeping organized and protected. Ideally, you'll want a proper shoe shine box, but that isn't always possible, so any kind of container will do.
Brush - Your best bet is a horsehair brush, which is the standard and is durable enough to last many, many shoes shines. The bristles are also not too sharp to damage the material, too.
Applicator - This is a smaller brush that applies the polish to your shoe but isn't used to actually polish it.
Cloth - The final step in your polishing, a cotton cloth will give your shoe that professional gleam, just be sure to wash and dry it after using it.
Pair of Gloves - Because you don't want to get your hand dirty, have you ever tried cleaning polish off before? Yeah, not fun.
Polish - Without polish, you're basically just rubbing a brush over a shoe, which doesn't really do anything at all. Different color leathers require different polishes so make sure you have the right polish for each shoe.
Edge Dressing - While not necessary, it completes the kit and adds that clean final touch to your nice and shiny shoes.
And there you go! With these, you can be confident you're completely prepared for any and all your shoe shine needs. Heck, maybe you can even start a business.
Wax vs Cream Polish
You'll encounter two types of polish when deciding on the best shoe shine kit, so which one do you pick?
The Case for Wax - If it's shine you're after (which, of course, you are), then polishing wax is the way to go. However, it also acts as a sealant which hinders the life of your shoe as it doesn't get the chance to breathe.
The Case for Cream - While it doesn't provide as much of a shine as wax does, polishing cream soaks into the leather and gives your shoes the chance to breathe, which increases their lifespan.
Picking Polish - It's really up to you to decide whether you want an excellent shine but shorter lifespan or a lesser shine but longer lifespan. We'll leave that up to you.
Tips on Using a Shoe Shine Kit
If you're not sure how to properly use your shoe shine kit, here's some advice to get you started, and continuing.
Actually, use shoe care products.
The first shine will always be the most difficult.
Put down newspaper or something to cover the floor.
Don't wear your best clothes while shining.
Shining with shoe trees will save you lots of time.
Mirror polish looks best on the toes, heel and (sometimes) facing, try to blend the shine everywhere else.
Hair dryers will (temporarily) remove wrinkles and creases.
Blue wax looks nicer than black wax.
Scratches and other blemishes such, but there's nothing you can do about them now, just try to blend them the best you can, no one else is going to notice.
Relax, enjoy yourself, and don't think too much, embrace the art and flow of shoe shining.
Shoe Shine Kit FAQ
Q: What is a Shoe Shine Kit?
A: A shoe shine kit is a collection of accessories that are used to shine your shoes. The most basic shoe shine kits will contain a tin of polish and a brush as well as a cloth or buffer to achieve the desired shine. There are, however, more comprehensive shoe shine kits that go that extra yard - or five - to provide the most effective kit that can be used with a variety of different shoes and materials.
If you want to impress and look as professional as you feel, a shoe shine kit is essential in completing your look.
Q: How long should a shoe shine take?
A: The length of time a shine should take will depend on how thorough you want to be. If you want to, you could sit there for hours, but we're sure you're far too busy for that. Instead, it's perhaps best to polish your shoes for at least 8 minutes. This is considered a basic shine and will give your shoes a nice, smart gleam, but if you really care about getting the best result possible, you can shine your shoes for as long as 3 hours if you've got the time. Things like mirror finishes, require substantial drying time, and require heavy concentration and attention across the whole shoe, and so cannot be rushed.
Q: How often should I shine my shoes?
A: It's advised that you should shine your shoes at least every two weeks. This is the bare minimum to ensure a long lifespan for your shoes. That being said, there are other things you can do to keep the leather in good condition. This includes conditioning the leather depending on the season, waterproofing at least once a year, and wiping down the shoes after wearing them to prevent an accumulation of dirt and grime. Basically, if you feel like your shoes need a shine, then give them a shine.
Q: Should I be sparing or generous when applying Shoe Shine products?
A: The pros advise that you should start by applying shoe shine products sparingly and then adding more should the task demand it. If you are overly-generous with your polish, you risk damaging the leather by over-soaking it, which could stain it and ruin the texture.
Q: Should I have a shoe tree for every pair of shoes I own?
A: We're obviously going to say yes, as it ensures your shoes will remain in top condition for as long as possible, instead of simply being thrown into the back of a cupboard. We also realize that a shoe tree can be a considerable extra purchase in addition to your fancy new shoes. To find a satisfactory balance between owning a shoe tree and not, we recommend rotating between two pairs of shoes so you can still keep a pair on the shoe tree while wearing the other.
Q: Can I use the same brush for all my different colors of shoe?
A: Absolutely not. Well, not absolutely not, but it's certainly not a good idea. This isn't because we enjoy watching you spend your money, but instead because you run the risk of accidentally darkening one of your lighter shoes, which can be a challenge to rectify. If you have two different colored pairs of shoes, you'll need two brushes, and this number will only increase the more shoes you buy. Hey, nobody said looking smart was cheap!
Sources
7 Essentials of the Ultimate Shoe Shine Kit - Powerhouse Prep
Shoe Shining Tips & Tricks - The Shoe Snob Shop
Frequently Asked Questions - The Shoe Snob Shop
Sign Up Now
GET THE VERY BEST OF GEARHUNGRY STRAIGHT TO YOUR INBOX