Best Ariat Boots For Men in 2022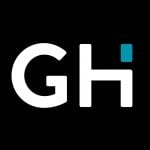 This product guide was written by GearHungry Staff
Last Updated
July 16, 2018
GearHungry Staff
GearHungry Staff posts are a compilation of work by various members of our editorial team. We update old articles regularly to provide you the most current information. You can learn more about our staff
here
.
GearHungry may earn a small commission from affiliate links in this article.
Learn more
One of the original cowboy boots of the Western frontier, Ariat continues to stock the personal shelves of astute gentlemen's wardrobes and walk-in closets everywhere. Billy The Kid, Butch Cassidy, and John Wayne all have one thing in common: that classic cowboy look, and there's no better way to achieve the same effects than going with Ariat boots. Athletic, work, casual; whatever your flavor is, there's a variety lying in wait for you.
The Best Ariat Boot For Men
Rambler Wide Square Toe Ariat Boot
Voted most by Gear Hungry and Amazon users, the Rambler boot takes the cake. It's comprised completely of leather, offering a 0.5" heel, arch support, and a distressed, old-school look. Above all else, it offers immeasurable arch support thanks to the comfortable Ariat insole. While you can toss a new insole down on top of these, you can also utilize Ariat's insole repair feature and get brand new ones thrown into your boots. With a mid-calf height and excellent cuff along the top, these are ready to join you in your next workplace endeavor. Fairly priced, raring to go, and fits like a dream; what are you waiting for?
Key Features:
Torque Stability tech creates greater wear resistance
Duratread sole
Mid-calf height
Specification:
Brand

Ariat

Model

Rambler

Weight

3 pounds
Next in line, Ariat's take on the classic half-calf work boot comes with a nice twist. The outsole is a broad and thick black, flowing down to the 1.25" heel that adds a nice arch to the entire Workhog Ride boot. Stitching patterns bring out that rustic Western look that you're going for, while the durability of full-grain leather keeps you protected, and looking absolutely excellent from the start of your day, right on down to closing time. With mesh lining, get a boosted kick in your step, while you enjoy the oil and slip-resistance of the entire outsole. Hazardous work? Ariat's got you covered (for real). 
Key Features:
Square toe work boot
1.25" heel
ATS advanced tech for stability
Specification:
Brand

Ariat

Model

Workhog Wide Square Toe

Weight

8 pounds
Workhog Pull-on Waterproof Pro Ariat Boot
Total waterproofing, absolutely elemental resistance. This boot comes with a great arch and killer support, but the star of the show has to be the bite back against Mother Nature, as well as hazardous chemicals and oil. While it's still made of leather, the dynamic round toe shape and waterproof qualities make this boot prime for slippery situations, and long work days. Thanks to the ATS tech thrown into the mix, you're going to get improved stability, which leads into lower fatigue, and less strain on your joints/the balls of your feet. Ariat is all about making the work day that much easier, all in style. For more waterproof choices don't forget to also check our guide to amazing waterproof boots.
Key Features:
Completely waterproof
ATS max platform gives you improved stability
Oil, slip, and all-around terrain-resistant; let nothing catch you off your feet
Specification:
Brand

Ariat

Model

Workhog Pull-On Waterproof

Weight

4 pounds
Heritage R Toe Western Cowboy Boot
It's not called Heritage for nothing; get down to the roots of the wild west, and slip into a serious style that's destined to make you reminisce about your favorite black and white films. Leaf designs and intricate stitching paint a mosaic of style across the height of this boot, while the pull-on loops atop the cuff make it simple to get your feet right where you want them, without wasting any time. The star of the show, and the reason why this remains a classic cowboy boot, is the mid-calf size and the scallop-friendly outsole. Let nothing stand in your way with Ariat beneath and around your feet. Find more great boots like this by checking out our guide to the best Chukka boots.
Key Features:
Torque stability composite shank
Mid-calf length
Pull-on loops w/ scallop-friendly outsole design
Specification:
Brand

Ariat

Model

Hrtg Western R Toe

Weight

6.37 pounds
Groundbreaker Pull Work Boot
We're at the halfway point in our list, and there's no better way to keep the fire going than this old-school cowboy boot. Groundbreaker Pull Work Boot's designed for work in tough conditions, whether it's rain, sleet or snow; the grips along the bottom and durable leather construction will keep you protected and insulated through it all. Even with that insulation, you get a nice mesh lining to let your feet breathe, cutting down on odors, and reducing the overall growth of bacteria. Grab the integrated pull-on loops, hit the road, and enjoy maximum comfort and unbeatable stability throughout your workday. Ariat's built tough, just like you. For more leather boots, make sure you check out our Chelsea boots review.
Key Features:
Breathable mesh interior lining
Pull-on loops woven into/over the cuff
Heavy duty oil resistance and general slip resistance
Specification:
Brand

Ariat

Model

Groundbreaker Pull-on

Weight

6 pounds
Hybrid Rancher Western Cowboy Boot
Nothing shouts country music video louder than the Hybrid Rancher set. From the six-stitch pattern, the U-toe design, and the thick heel for total stability and support, there's nothing not to love. Emulate the glory days of the American west with one of the flagship models from Ariat, sporting a synthetic sole, sturdy arch support, and extra traction along the bottom of your outsole. All-leather, pull-on straps, and an intentional fade along the toe give immense style, while keeping this beyond functional. Keep these oiled and sealed, and you'll still be kicking up dust in ten years. Leave that smokescreen behind you while everyone's left wondering what put that swagger in your step. 
Key Features:
Synthetic sole
Six-row stitch pattern w/ U-toe profile
Four-layer footbed; maximum comfort and stability
Specification:
Brand

Ariat

Model

Hybrid Rancher

Weight

4 pounds
Groundbreaker Work Boot in Brown
Similar to its sister product, but not sporting the same type of pull-on loops. They went with a totally different design here, giving an all-vertical pattern in the stitching, and lowering that arch by just under half an inch. It's not just about the epic flair, it's all about the way you tear up the jobsite with these Groundbreaker Work Boot. With oil and slip resistance, you're ready to take on the day, night, and whatever else stands in your way. With an all-leather construction and a suede upper (mostly for comfort), you're wrapped in support from the cuff down, putting an added bit of confidence in your step. All that's left to do is conquer the day. You can handle that, can't you? Make sure to pair it with a great Carhartt jacket for work and you are good to go!
Key Features:
Rubber insole
Full-grain leather primary build w/ suede upper
Oil and slip-resistant
Specification:
Brand

Ariat

Model

Groundbreaker Wide Square Toe-M

Weight

6 pounds
Midtown Rambler Work Boot
A blend of country style and city flair, the Midtown hangs a few inches above the ankle, and comes with a rear pull loop for aid in slipping these on and off. Midtown Rambler rest a few inches above your ankles, giving you additional mobility, and a lowered cost. If you're hitting the festival or simply want to make a stylistic standpoint, these are where it's at. Besides just looking good, the heel offers additional stability, making these ideal for low-viscosity work environments. You don't get the best traction along the bottom, but you do get a ¾ inch arch to add a tiny bit of height to your look. All that's left to do is point, make your mark, and knock 'em dead, killer. Make sure you also check our guide to the best Combat boots for more great items like this.
Key Features:
Rear pull loop
Improved stability due to the unique heel design
0.75" arch for a touch of height
Specification:
Brand

Ariat

Model

Midtown Rambler-M

Weight

3.58 pounds
My hiker mates, if you've stuck out this long, we applaud you for the dedication to finding that specific Ariat boot for you. This Terrain hiking boot offers some serious traction on the trail, and sticks true to the nature of Ariat's style, while being comfortable enough with your own personal style to seamlessly marry into your wardrobe. The rubber sole gives you extra in-boot grip, while the pull-on loops give you a bit of a hand when it's time to don the backpack and hit the road. On the rocks, the dirt, or simply strolling through the great outdoors, Ariat's your wingman. If you are looking to upgrade your hiking equipment, then make sure you read our hiking sandals review.
Key Features:
Advanced torque stability; a must-have for the hiking trail
Full grain leather w/ pull-on loops
Rubber sole
Specification:
Brand

Ariat

Model

AR10002182

Weight

3.4 pounds
Spot Hog Western Cowboy Boot
Last but not least, we come to a blend between the traditional western boot, and your standard work boot. Made of leather with a rubber sole, Spot Hog is your number-one companion out in the field, or down in the trenches. Whatever your line of work is, you can't afford to feel ultra fatigues at the end of a long day. The EVA midsole and leather construction provide stability, cutting down on aches and pains when the whistle blows. If you're still not fully certain which Ariat boot model is right for you, take a look at our buying guide below, and circle back to select your favorite pair.
Key Features:
Dual pull-on loops
0.75" arch
EVA midsole
Specification:
Brand

Ariat

Model

Spot Hog-M

Weight

4 pounds
Ariat Boot Buying Guide
Features To Look For In Ariat Boots
Size - We dedicated an entire guide to Ariat boots because of one major focal point: they're very accurate on sizing. They're one of the few manufacturers who've listened to the people: they made accurate sizing charts and information available, so you're not returning two pairs of boots just to slip into the right pair after weeks of fighting the mail.
Length - These boots come cut off the straight and narrow, literally. Most of these have a nice length and a touch of extra toe wiggle room.
Width - Wide or flat feet? Pay special attention to the width. Most Ariat boots are designed for narrow or slim feet, so try to have your measurements already written down for quick reference.
Insole - Ariat's insole may need an upgrade from time to time. We personally recommend switching this out after about six months of use or adding an additional layer of padding.
Outsole - Ariat's generally have larger outsoles giving you more protection in the field or in your chosen profession. As a result, they also come with a slightly raised heel and arch support.
Toe - Wiggle room, material (steel, carbon fiber, or others), and fabrics: if you need to grab a steel-toe boot for work, or you're just looking for some more protection, the toe material greatly matters. Note; metals in the toe also help preserve the shape of the leather.
Comfort - You're going to be in these all day, so comfort is one of the focal points. If you're not loving the boots you're in, they're not for you. Ariat provides excellent comfort in all their boots, but do remember, the higher the cut, the harder they will be to put on and take off.
Material - Ariat primarily uses leather, though in other components, there are a few different fabrics or harder materials. Leather is simple to care for and can last you a lifetime. We've covered care and maintenance further in this guide.
Design - Ariat has a few different lineups: there are athletic-style boots, and work boots, all with a Western feel. You found this guide because you want to know what the hype on Ariat is, or you want to know which ones to snag to replace your old ones. You're already in love with this style.
Color - Ariat isn't big on using vibrant dyes, which is a good thing. It keeps it closer to the rugged roots and nature of their style, and harsh colored dyes tend to bleed into your socks. Choose between natural tan, brown, and black colors for you boots, and you can't go wrong.
Waterproofness - Ariat boots come with a little bit of waterproofing (from natural or full-grain leather), but do require maintenance. On average, each Ariat boot will have two to three months of prime waterproof capabilities out of the box.
Ariat: About the Brand
It's a lot shorter of a brand history than you may think. This brand only dates back to 1993 and came with absolutely fantastic reviews from athletes, which is what helped it launch. They take hold of a Western twist on their designs while sticking true to outdoor workwear and lifestyle clothing. In truth, the boots are only the tip of the iceberg. Ariat is a major men's and women's apparel outlet, processing unique styles and one-of-a-kind fits for twenty-five years, and there's no sign of slowing down. They're also partnered up with USEF, FEI, and the NHSRA.
Ariat Boot FAQ
How to choose the right size?
There's not a whole lot to finding your perfect fit. Since we're shopping online, this is what you should take into consideration before committing to a purchase, particularly if you're never owned a pair of Ariats before.
With socks, you should always add one-half of a size to your selection. You're getting these for work, so you're going to be out and about, and some cushy socks could do the trick to alleviate stress and strain.
If there are no specifically narrow pairs available, and you have narrow feet, you're going to need to go half-a-size down. If you have wide/flat feet, you'll want to go half-a-size up.
You should already have some confidence in your shoe size being correct before you continue to purchase boots.
How to tell if the boots fit properly?
If you've already bought these boots, or you're about to, then it's good to know what you should look for in a fit. When you slip the boot on, check for these to ensure they're a good fit. On the off-chance that they don't fit you, be certain to have print-outs of your online receipts, and warranty/money-back guarantee information at the ready. Check if:
Your foot feels snug inside the boot, excluding your heel.
The balls of your feet rest along the widest section of the sole.
Your instep feels tight (but not too tight) against the top of your foot.
How to clean Ariat boots?
Ariat uses various finishes and types of leather, so we've applied our knowledge of leather maintenance and care. Further in the guide, we'll discuss how to maintain and repair your waterproofing.
You're going to see a million guides that tell you to use soap. Don't. It's like committing an atrocity against leather. You're trying to preserve these for as long as possible, and keep them work-ready, and battle-tough.
Get a large bowl with some warm water, and a fabric face cloth. Rub circles with a damp (not soaked) section of the cloth, and pat dry immediately. Repeat this for about four minutes, until you've covered all of your boot surfaces.
The next step is going to be to check the bottom. Get a utility knife and scrape anything that's stubborn from the bottom, and wipe in clean lines with the damp face cloth until clean.
Now for the interior. You have a lot of room to work with, and not a lot of visibility. Odor eaters with antibacterial properties will keep issues like Athlete's foot at bay, so you can be unafraid to slip on your Ariats at a moment's notice.
Lastly, use a leather cleaner or waterproofing spray to seal and protect your leather. The biggest thing to remember is that leather has natural oils locked in, and when you deplete those oils or dry them up, you run into a major issue with cracking and fading. Sealants or leather oil will clean/replenish your boots to their former glory.
Q: Why get Ariat boots?
A: Apart from the obviou aesthetics, Ariat are one of America's leading work boot providers. Regardless of your industry, save for a few, Ariat boots can enhance your workplace performance, and provide peace of mind-level strength and durability. The last thing you should have to worry about is protecting your feet and shins from the unknown; let the professionals handle that for you.
Q: Can you waterproof Ariat boots?
A: You absolutely can. Ariat boots come with a low-level waterproofing already applied, usually throughout the production process, materials, and various chemical additives required to treat said materials. These are going to wear off pretty quickly, so if you're grabbing these for work more than just a night out on the town, you'll want to pay close attention to the waterproofing.
We're big fans of ForceField waterproofing spray, which also helps to prevent stains. If you want to keep these functional and keep them looking excellent, ForceField will do the trick. It's also important to regularly clean them, as we've listed above, to prevent anything soaking in and incurring long-term damage to the materials.
Q: Does Ariat make custom boots?
A: Once upon a time, but no longer. Ariat's focus is on getting excellent pairs of boots ready, and out the door when you fall in love with your perfect set. Custom boots generally just include aesthetic features, and for that, it's not profitable enough for them to designate a custom tailor just for the looks. These can be modified or have design elements added to them, but Ariat doesn't custom make these any longer.
Sign Up Now
GET THE VERY BEST OF GEARHUNGRY STRAIGHT TO YOUR INBOX