Best Moccasins For Men In 2022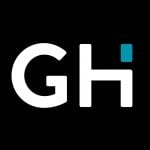 This product guide was written by GearHungry Staff
Last Updated
October 6, 2020
GearHungry Staff
GearHungry Staff posts are a compilation of work by various members of our editorial team. We update old articles regularly to provide you the most current information. You can learn more about our staff
here
.
GearHungry may earn a small commission from affiliate links in this article.
Learn more
What is a moccasin, exactly? The once simple, soft-soled slip-on, hewn from a single piece of leather, has undergone many different iterations. Thanks in large part to the urban cowboy trend and Minnetonka's release of the Driving Moc, the 1980s would raise the already well-known shoe to iconic levels. The OG moccasin inspired boat shoes, loafers, slippers, even beautifully sophisticated dress mocs. And it's unlikely that this timeless example of comfort-meets-vogue is going anywhere soon.
In this piece, we give you our selection of the ten best moccasins for men. So hop in — there's a little something here for every occasion, wardrobe, and mood.
The Best Moccasin for Men
Skechers Avillo Moccasin For Men
The Skechers Avillo Moccasin For Men is the type of footwear that you'll love to wear on a day out to the beach. This relaxed footwear features a fabric upper with a sanded finish that makes them perfect for the 21st-century fashion-forward man. As expected, comfort is where these shoes shine the most. They come with gel-infused, high-rebound memory foam and dual-lite base material that keeps your feet comfortable and snug as you walk.
The insole allows the Skechers Avillo Relaxed Slip-On Loafer to conform perfectly to your feet. You will also love the moisture-wicking insole in the shoes, which traps sweat in your feet and keeps them dry. The insole also reduces the propensity of getting stinky feet following extended use. If you sweat a lot, these shoes are ideal.
The footbed is highly breathable, which means it absorbs moisture more and keeps your shoes sterilized. The outsoles are rubber, which means added flexibility and anti-slipping features. There's a lot of positives to having rubber outsoles. Rubber outsoles are light, waterproof, quite bendable, and last longer. So, while these moccasins aren't what you might want to wear to the office, they're the quintessential moccasins. They innovatively combine convenience with practicality, just like any of these best-selling white sneakers from our list.
Key Features:
Rubber soles
Embroidery logo
Memory foam footbed
Specification:
Brand

Skechers

Model

64109

Weight

11 Ounces
The Sperry Moccasin For Men takes the second spot on our list of men's best moccasins. Sperry's 2-Eye is a classic moccasin with a simple design. When you compare the Sperry to the Skechers Avillo Moccasin For Men, the first difference you'll notice is the leather upper. These boat shoes are understated yet still have a sense of flair and eccentricity. They're an excellent fit for casual events, although you can experiment with the colors depending on the event or occasion.
In terms of functionality, you also get some exciting features overall. The shoes feature a 360-degree lacing system, which provides a customized fit and helps you to tighten or relax them as you please. There's also a shock-absorbing heel cup and an Ortholite® insole that improve your comfort and relieve foot pain.
You also get a razor-cut Wave-Siping™ feature that provides wet/dry traction. This allows you to wear the Sperry's on any surface without worrying about its fit or stability. No one wants a wardrobe malfunction that leaves their backside on the floor.
The shoes also have a full-grain unlined leather upper that makes them perfect for the beach. It's strong enough to resist the effects of fresh and saltwater. Rubber soles are available for optimal durability, and the two-eye design improves your lacing system's stability.
Key Features:
Rubber soles
360-degree lacing system
Shock-absorbing heels
Specification:
Brand

Sperry

Model

0197640

Weight

10.4 Ounces
The Hanes Moccasin For Men is another pair of moccasins that are great for walking around the house. This house shoe has numerous standout features. One of these features is the Hanes' IQ odor protection technology. With this feature, the boat shoes can shake off unpleasant odors during the no-sock seasons. This allows you to wear your footwear for as long as you want without stinking up a room when you pull them.
The Hanes Men's Slipper is made from 100% synthetic material that holds its own against time, as long as you keep it away from water. Be careful while wearing these mocs out in the rainy season and make sure to use a quality shoe protector spray.
Key Features:
IQ advance odor protection technology
Synthetic material
Thick memory foam cushioning
Specification:
Brand

Hanes

Model

71HE670004

Weight

11.99 Ounces
Skechers Creston – Moseco Moccasin For Men
Next on our list is the Skechers Creston – Moseco Moccasin For Men, another product from Sketchers that you should give fair consideration when shopping for moccasins. The guys at Sketchers often prioritize relaxed fit on their shoes, and these Crestons are no exception. Like the Skechers Avillo Moccasin, these shoes have a classy feel to them.
For the man who loves easy access and a laid-back style, the Crestons are a steal. They feature dual-side elastic panels for slipping them on and off with ease. A soft fabric collar edging trim also offers a flexible fitting and improve convenience when you wear the mocs. For most people, they often travel with spare footwear because of foot pain or just for comfort. With the Skechers Creston, your feet will remain cool and comfortable for an extended period – thanks to the addition of air-cooled memory foams.
Stability is also a lock with these shoes. Rubber outsoles on the Skechers mean they are tougher and prevents slippage. You also get a  shock-absorbing midsole with a contrast color stripe accent. The insole takes out the moisture from your feet, helping you balance as you take each stride. The only snag with these mocs is the absence of an odor-prevention mechanism that prevents stinky shoes and smelly feet. If you are looking for a more elegant option, browse our list of the best sneakers to wear with a suit.
Key Features:
Shock-absorbing midsole
Air-cooled memory foam
Soft fabric collar edging
Specification:
Brand

Skechers

Model

65355

Weight

11 Ounces
So far, these are still the most beautiful moccasins on our list. If anyone ever told you moccasins had to be boring, show them your Miya Moccasin For Men. Breathable material, arch support cushion, and a fleece lining headline this casual shoe. Miya's mocs come with a mixture of 95% cotton and 5% spandex material. There's also a soft fleece lining that makes the shoes easy to clean and maintain.
These mocs are sold with arch support to eliminate foot pain. This is quite beneficial to people suffering from arch pain, over-pronation, heel spurs, or plantar fasciitis. With the arch support, the Miya can distribute pressure across the feet to provide stability and balance.
The moccasins also have three separate base layers. The first layer features a high-density memory foam that improves breathability and comfort for extended use. The second layer is made of a high-elasticity sponge, while the third comes with a soft elastic sponge.
The two lower layers help reduce contact between your feet and the floor, lessening foot pain. The shoes also have thick TPR soles, which keep your feet firm and reduces slippage and anti-odor components, making it ideal for people with sweaty and smelly feet. For more comfortable footwear, check out these versatile all black sneakers for men.
Key Features:
Great for indoor and outdoor occasions
Anti-odor components
Three base layers
Specification:
Brand

Miya

Model

RSLM21080109-Heise-8@#SHBA

Weight

15.2 Ounces
isotoner Whipstitch Mocassin For Men
The Whipstitch is produced by isotoner, an Ohio based footwear manufacturer known for creating special wearable moments for customers. isotoner Whipstitch Mocassin For Men are available in three brown shades and one black variant. These are the footwear you keep close for a quick trip around the block. The gel-infused insoles will perfectly hug your feet as you walk, and along with the memory foam footbed, they provide optimal convenience and stability. The presence of rubber outsoles also means that the shoes will provide weatherproof, skid-resistant traction for safe and secure footing. If you live in an area with heat and humidity, these shoes will fit perfectly.
The shoes make it easy for you to slide in and out if you're pressed for time, and a sherpasoft sock liner improves your convenience while wearing them. These moccasins are sold with 100% suede material. While it looks good, it doesn't do well in wet conditions. This is a semi-formal shoe for summer. In fact, the shoe labels are attached to their soles. It could be a design flaw or just the manufacturer's way of telling you to only use them indoors. Another drawback of these moccasins for men is that they run small. Customers seem to complain about the sizes running smaller than regular footwear from other brands. If you also need a reliable pair of shoes for cold weather, here is our selection of the most sought-after Timberland shoes for men, so make sure to check it out.
Key Features:
Sherpasoft sock liner
Rubber outsoles
Gel-infused insoles
Specification:
Brand

isotoner

Weight

6.4 Ounces
Clarks Ashmont Race Moccasin For Men
Clarks is a renowned manufacturer of men's shoes that has been in business for over 100 years. It's almost impossible to have a ranking of men's shoes of any kind and not have one of their styles on it. Clarks Ashmont Race Moccasin For Men are quite attractive and are available in six different brown shades. They come with high-quality leather material that works for both formal and casual events.
Along with the solid leather material, the mocs come with synthetic soles that hold their own over time. Arch support is available to improve your comfort and keep the shoes durable. These leather moccasins are quite versatile. You can pair them up with dark grey chinos for that Friday hangout after work or as an alternative for those dinner dates with your spouse. A smooth textile lining also improves the shoes' durability. While they're great for days when you get trapped in the rain, however, you don't want to make that a habit for its long-term fit, so be sure to own a reliable pair of rain boots, as well.
The leather material tends to shrink when you dry it, so you should stay out of water. The shrinkage action also means that you should only clean the shoes with a cloth and minimal water. You can't machine-wash these units.
The drawbacks don't end there. You have the usual sizing disparity and a huge design flaw. Some customers have raised the issue with how the soles are connected to the leather, which makes them look worn out after a series of extended use. Some users also raised an issue with the quality of the soles and the leather uppers falling off.  While these might seem small to some, they are are huge dealbreakers for many people. No one wants to be caught with their toes sticking out of your shoes in public. For more cool footwear like this, check out our guide to the best Sanuks for men.
Key Features:
Leather material
TPR outsole
Textile lining
Specification:
Brand

Clarks

Model

26134552

Weight

12 Ounces
Minnetonka Moosehide Moccasin For Men
The Minnetonka Moosehide Moccasin For Men is another pair of shoes that feature the classic moccasin design. It comes in six color variants, although most are just offshoots of the original black and brown colorways. These shoes feature a smooth moosehide leather upper region and roughout leather accents that give you the feeling of originality. Minnetonka has also made significant claims on the shoes and their ability to stay true to size. What you pay for is what you get.
Sadly, it's not all peaches with the Moosehide Moccasin shoes. Customers have complained about the front finishing and its propensity to wear off quickly. So, like the Clarks Ashmont Race Moccasin For Men, you might want to get help to stitch them round for added safety. In addition to the wash, long term customers seem disappointed about the overall quality of the shoes. For a company that has been around since 1946, it's shocking to see so many negative reviews on how the quality has gone down the drain. There are tales of broken laces, worn-out soles, and low-quality leather used in the classics. If you need some more versatile footwear for men, here are our reviews of the best-selling Chukka boots everyone is raving about.
Key Features:
Moosehide leather material
Flexible rubber sole
Rawhide laces
Specification:
Brand

Minnetonka

Model

Moosehide Classic

Weight

1.56 Pounds
Minnetonka Softsole Moccasin For Men
Another product from Minnetonka, the Softsole Moccasin For Men, makes for a great casual wear to the bar or just a routine trip to the nearby store. These Minnetonka shoes have a cozy fit, thanks to a bespoke design that allows them to stretch to your feet's contours and wear patterns over time. So, while people with non-conventional feet might not feel comfortable at first, the shoes fit eventually.
As with the Minnetonka Moosehide Moccasin For Men, these moccasin shoes also run true to size. We have to point out Minnetonka's choice of heel design—which is a bit unconventional. While most manufacturers throw in different layers into the base of their shoes, these guys took them out completely. Instead, you get a soft and supple suede insole that makes you feel like you're almost barefoot. While you have to applaud the commitment to originality, this also means that the shoes aren't the type you want to be in for the entire day. If you are looking for absolute comfort, here are some of the best men's shoes for wallking, so make sure to check them out.
Key Features:
Distinctive soft sole
Rawhide laces
Suede insole
Specification:
Brand

Minnetonka

Model

Leather laced softsole

Weight

12 Ounces
Moccasin For Men Buying Guide & FAQ
Features to Look for in Moccasins for Men  
Material - There are two prominent materials that footwear manufacturers use in production. These are suede and leather. Suede offers better flexibility and softer texture that provides comfort for your feet. However, leather is durable and waterproof — a feature that could come in handy when dealing with crappy weather.  
Fit - The entire point of fit ensures that you can walk around in your shoes without feeling pain. You can use the one-finger test to check for your shoes' fit. Just insert a finger between your heel and those of the mocs. It should be snug, but not so snug that you feel pain on your fingers or can barely move them.
Comfort - No matter how pretty a moccasin is, no one would buy it if it causes discomfort. This is why some shoe manufacturers sell their soft sole moccasins with arch support, making it appealing to users with feet pain. However, many believe that soft sole moccasins can strengthen your calf muscles. The right moccasin will be made from authentic materials that won't irritate your skin. Some of the men's moccasins on our list are lined with soft and plush fabrics that deliver that cozy feeling every time you put them on. They can be worn within your house, in the garage, or outside in the garden.
Style - Moccasins are a fashion item. They are also classic shoes that never go out of style. You can dress up or dress down your outfit by pairing them with the right moccasin. Feel free to pair your moccasin with jeans or chino trousers. Throw in a white polo shirt, and you have a calm person with a sense of flair.
Moccasin For Men FAQ
Q: Do guys wear moccasins?
A: Yes, they do. Moccasins for men are quite popular. They provide a comfortable and relaxing footwear option for casual outings, a lifesaver for men who often wear formal shoes.
Q: Are moccasins out of style?
A: No, they're not. While they're not the ideal choice for formal occasions, mocs are still in vogue. You can wear these shoes for casual occasions or around the house.
Mocs are also ideal for walks, hunting trips, and other fun outings. As long as these activities remain a part of human life, mocs will never go out of style.
Q: Should moccasins be worn with socks?
A: Moccasins are casual shoes suited for warm weather, but there's nothing wrong with wearing socks on them. You can wear socks with moccasins if it's terribly cold outside, and you need to keep your feet warm or for cases of smelly feet. Wooly or thick socks should do the magic here. Besides weather consideration, you can wear socks with your moccasins if you want to, irrespective of what the style rules say. If you do decide to wear them, you can go with over-the-calf socks for long pants, while no-show socks are suited for shorts and joggers.
Q: Are moccasins good for walking?
A: Yes, they are. Moccasins' hallmark is their comfort, so you can wear them if you want to take long walks as you please. They are the perfect stay-at-home shoes. As long as they fit right and are durable, feel free to slip into a pair as you move through your home.
Sources:
Can You Wear Socks With Moccasins? - The showstopper
Sign Up Now
GET THE VERY BEST OF GEARHUNGRY STRAIGHT TO YOUR INBOX