Last updated:
22 Jan 2021
Best Moccasins For Men In 2021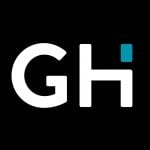 This product guide was written by GearHungry Staff
Published
October 6, 2020
What is a moccasin, exactly? The once simple, soft-soled slip-on, hewn from a single piece of leather, has undergone many different iterations. Thanks in large part to the urban cowboy trend and Minnetonka's release of the Driving Moc, the 1980s would raise the already well-known shoe to iconic levels. The OG moccasin inspired boat shoes, loafers, slippers, even beautifully sophisticated dress mocs. And it's unlikely that this timeless example of comfort-meets-vogue is going anywhere soon.
In this piece, we give you our selection of the ten best moccasins for men. So hop in — there's a little something here for every occasion, wardrobe, and mood.
The Best Moccasin for Men
Moccasin For Men Buying Guide & FAQ
Features to Look for in Moccasins for Men  
Material - There are two prominent materials that footwear manufacturers use in production. These are suede and leather. Suede offers better flexibility and softer texture that provides comfort for your feet. However, leather is durable and waterproof — a feature that could come in handy when dealing with crappy weather.  
Fit - The entire point of fit ensures that you can walk around in your shoes without feeling pain. You can use the one-finger test to check for your shoes' fit. Just insert a finger between your heel and those of the mocs. It should be snug, but not so snug that you feel pain on your fingers or can barely move them.
Comfort - No matter how pretty a moccasin is, no one would buy it if it causes discomfort. This is why some shoe manufacturers sell their soft sole moccasins with arch support, making it appealing to users with feet pain. However, many believe that soft sole moccasins can strengthen your calf muscles. The right moccasin will be made from authentic materials that won't irritate your skin. Some of the men's moccasins on our list are lined with soft and plush fabrics that deliver that cozy feeling every time you put them on. They can be worn within your house, in the garage, or outside in the garden.
Style - Moccasins are a fashion item. They are also classic shoes that never go out of style. You can dress up or dress down your outfit by pairing them with the right moccasin. Feel free to pair your moccasin with jeans or chino trousers. Throw in a white polo shirt, and you have a calm person with a sense of flair.
Moccasin For Men FAQ
Q: Do guys wear moccasins?
A: Yes, they do. Moccasins for men are quite popular. They provide a comfortable and relaxing footwear option for casual outings, a lifesaver for men who often wear formal shoes.
Q: Are moccasins out of style?
A: No, they're not. While they're not the ideal choice for formal occasions, mocs are still in vogue. You can wear these shoes for casual occasions or around the house.
Mocs are also ideal for walks, hunting trips, and other fun outings. As long as these activities remain a part of human life, mocs will never go out of style.
Q: Should moccasins be worn with socks?
A: Moccasins are casual shoes suited for warm weather, but there's nothing wrong with wearing socks on them. You can wear socks with moccasins if it's terribly cold outside, and you need to keep your feet warm or for cases of smelly feet. Wooly or thick socks should do the magic here. Besides weather consideration, you can wear socks with your moccasins if you want to, irrespective of what the style rules say. If you do decide to wear them, you can go with over-the-calf socks for long pants, while no-show socks are suited for shorts and joggers.
Q: Are moccasins good for walking?
A: Yes, they are. Moccasins' hallmark is their comfort, so you can wear them if you want to take long walks as you please. They are the perfect stay-at-home shoes. As long as they fit right and are durable, feel free to slip into a pair as you move through your home.
Sources:
Can You Wear Socks With Moccasins? - The showstopper
The best!
Gear, gadgets & stuff for men
Straight to your inbox