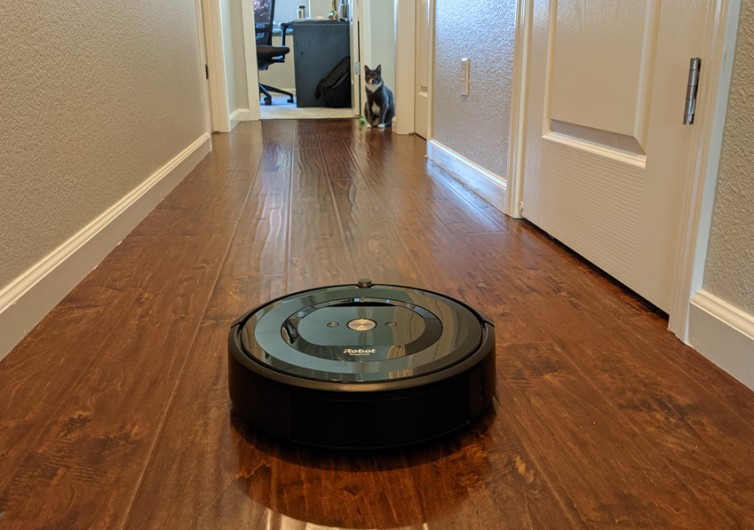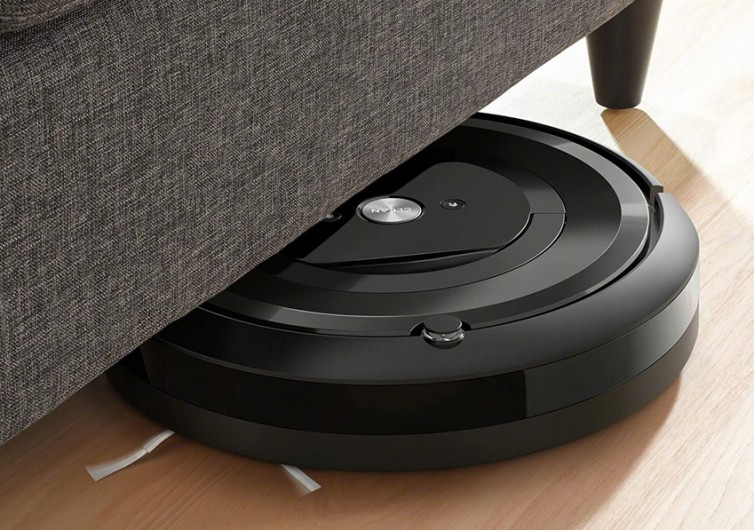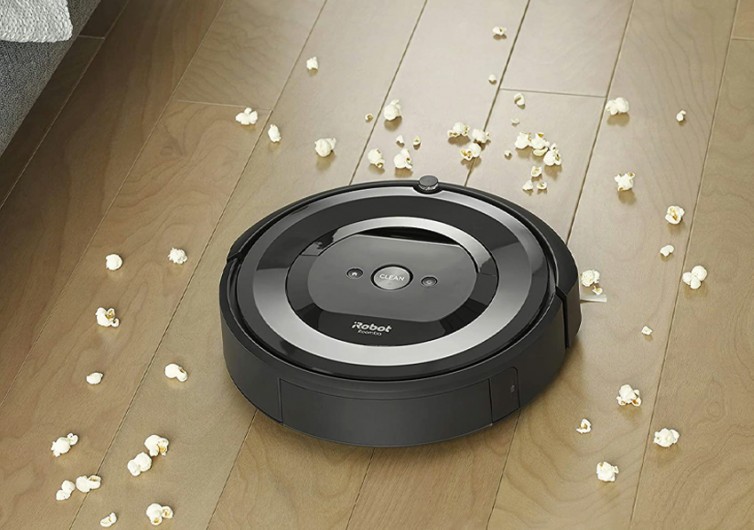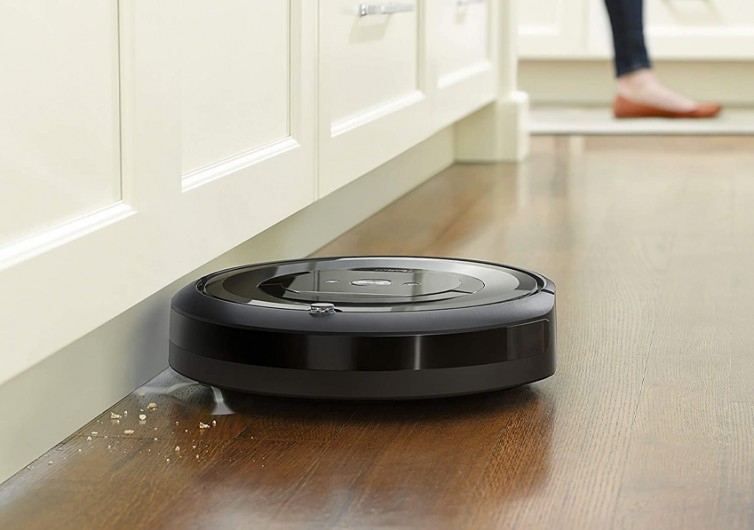 GearHungry may earn a small commission from affiliate links in this article.
Learn more
This Vacuum Sucks: Roomba E5 Robotic Vacuum Cleaner
If you're anything like me, vacuuming is one of your least favorite chores to do around the house. It's loud, it's boring, it's repetitive, and my whole life, I thought that there had to be a better way to get this done. Preferably one in which I don't have to lift a finger.
I wish I could have told my 14-year-old self the wonders that the future would hold. We don't have flying cars yet, but at least there's finally a robot that will vacuum my damn house for me. Robotic vacuums have actually been around for a while, but the early iterations were prohibitively expensive and far too buggy to be worth the cost. It's been 25 years since the first robot vacuum appeared (the Electrolux Trilobite), and their effectiveness has gone up while the costs have come down. Case in point: iRobot's Roomba e5 Robotic Vacuum Cleaner.
iRobot Roomba e5 Basics
The e5 sports a stack of sensors that allow it to navigate under and around furniture, around corners, and sports an effective Cliff Detect function that keeps it from tumbling down the stairs. In addition, the Dirt Detect Sensors alert the e5 about dirtier parts of your house like high traffic areas and gives them a more thorough cleaning.
As it goes through your house, dual multi-surface rubber brushes adjust and flex to transition from hardwood and carpet, while the high-efficiency filter traps 99% of cat and dog dander, which is great for people who suffer from allergies. You can control the e5 through iRobot's smartphone app, and voice commands through Google Assistant or Amazon's Alexa devices.
The navigation system allows the e5 to navigate your home, learn the layout and keep track of the obstacles, become more efficient, and clean your house faster over time. It'll even suggest an extra clean when your area's pollen count is high and during pet shedding season.
Roomba e5 Review
During the first few weeks of using the Roomba e5, I wasn't sold. More often than not, I'd get pings on my phone that the vacuum was stuck somewhere or that the battery died midway through its cleaning cycle. But after a bit of time learning its way around my house, the distress signals slowly transitioned into notifications that the cleaning was done and that Rumberto (I challenge you to find a better name) was resting comfortably back in his recharging dock.
Now, three times a week, I come home to a clean carpet without having to lift a finger. One of the e5's best features is the auto-adjusting cleaning brushes, which automatically adjusts its height as it transitions from hardwood to carpeted floors. Our second story has carpeted bedrooms separated by a hardwood hallway, and Rumberto cleans both equally well.
Side note: the robot vacuum is a great way to keep your pets on edge. My cats no longer sprint away from Rumberto every time it goes to work; they do watch it warily from a distance, reconsidering their place in our household's pecking order.
It's not a flawless system: we still have to pick up random odds and ends like cat toys, clothes with drawstrings, and anything else that may tangle up the rollers. And occasionally, the vacuum will accidentally close a door to a room it's cleaning and end up stuck in that room until its battery runs down.
And I have two chairs that are just high enough to encourage it to attempt to clean under them, but low enough to for it to get wedged underneath. I stuck some yearbooks under the chairs to block it and haven't had the problem since.
Besides those few snags, though, the iRobot Roomba e5 Robotic Vacuum Cleaner has become a great tool for keeping my house clean. Picking up a few things and making sure the doors are open is a minor inconvenience to only have to vacuum once a month or so. And you can find this model for around the MSRP of $250, which is less than some stand-up vacuums that you actually have to push around like a savage.
If you want a robot vacuum that'll clean the house for you but don't want to shell out $800 for a top-tier model, the e5 model is a great option. At less than half the cost of its more expensive brethren, you still get a sensor-loaded smart vacuum with adaptive navigation with powerful suction and high-efficiency brushes.
Key Features:
Adjusting rollers
Dirt sensors for high-traffic areas
Cliff Detect and obstacle navigate sensors
Voice control compatibility
Pros
Excellent sensors
Powerful suction
Great price
Easy transition from hardwood to carpet
Cons
It takes time to learn house layout
The dustbin isn't self-cleaning
Gets wedged under low-seated furniture
Source:
Invention of Robotic Vacuum Cleaners – Vacuum Cleaner History