Best Ink Cartridges In 2021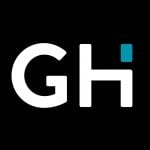 This product guide was written by GearHungry Staff
Published
September 28, 2020
GearHungry Staff
GearHungry Staff posts are a compilation of work by various members of our editorial team. We update old articles regularly to provide you the most current information. You can learn more about our staff
here
.
GearHungry may earn a small commission from affiliate links in this article.
Learn more
Whether you have to print your mid-term paper or colorful artwork, only the best quality ink can guarantee the success of your project. From third-party suppliers to branded inks, how could you pick the right cartridge that brings the utmost value for money?
To help you find the best ink cartridge refills for your printer, we spent over 35 hours reviewing the most popular inks and printing 8,000-plus pages. Check out our top picks below.
The Best Ink Cartridge
Ink Cartridge Buying Guide & FAQ
Features To Look For In Ink Cartridges
There is a bountiful range of ink cartridges on the market, but not all can make the deal. From overall quality to printer compatibility and ease of use, here are a few of the most important things to consider before buying.
Quality – The most important thing to consider when buying ink cartridges is their quality. No matter what type of ink they hold, you want to invest in a product that delivers long-lasting colors and minimal bleeding. There are basically two types of inks you can choose from:
Dye inks: Use color substances that are dissolved in a liquid (either water or alcohol); these colors are vivid and brilliant, but the ink tends to penetrate deeply in the substrate. Dye inks perform best on glossy paper and are often used for photography. However, they tend to bleed into matte paper and are also less resistant to water and UV light.
Pigment inks: Are made of color particles suspended in a liquid; they are softer than dye inks, although pigment inks produce a truer solid black. The pigments rarely penetrate into the substrate, but rather dry on top of it. Due to these differences, pigment ink is a better choice for black and white or high-volume printing. The greatest advantage of pigment inks is that they rarely bleed and can be used on matte paper without worries. They are also resistant to water and don't fade when exposed to sunlight.
Compatibility – Buying new ink for your printer should be easy, but the truth is that not all printers work with all types of cartridges, even if you buy genuine refills from your brand. Before spending your hard-earned money, make sure the cartridge you want to buy is compatible with the printer you have.
Typically, the model of your device is printed on the back or side of your machine; then, simply read the cartridge label to see if your printer is listed there.
If you decide to buy from a third-party supplier, you should do thorough research to ensure full compatibility. Remember that some printers may not work with third-party cartridges, and poor quality cartridges could damage the printer. For these reasons, we always recommend purchasing genuine refills designed by the printer manufacturer, specifically for the model you have.
Odor – An easy way to tell between good and bad quality is smelling the ink. Genuine, quality ink shouldn't have a foul odor. More often than not, quality ink has a relatively sweet smell that reminds of freshly printed newspapers. The smell should dissipate quickly, and it isn't harmful.
If the ink has a bothering smell that gives you any adverse reactions, remember it could be potentially toxic, and you should replace the cartridge.
Bleeding – Different inks work best with different kinds of papers. If you want to find the best ink cartridges for you, consider the type of paper you use. Pigment ink is your best bet for regular, matte paper. Photographers, as well as advertisers working with glossy paper, might want to go for dye ink. As a rule of thumb, remember that dye ink is most likely to bleed, but it provides more vivid colors than pigment.
Ease of use – Manufacturers usually make easy-to-use cartridges that are easy to change and use. However, if you're buying from a third-party supplier, you should check for ink leaks. If the ink is leaking and a mess to handle before you even placed the cartridge in its slot, perhaps you should consider replacing it with a higher quality option.
Ink Cartridge FAQ
Q: What is an ink cartridge?
A: An ink cartridge is basically a container designed to work with a specific model of inkjet printer. Depending on its type, it can contain one or multiple reservoirs filled with black or colored inks. A chip and electrical contacts ensure communication between the cartridge and the printer, allowing the cartridge to discharge the right amount of ink when printing. If it contains multiple reservoirs with various colors, the cartridge can also blend them to provide you with the right color.
Q: How can I change my ink cartridge?
A: Ink cartridges are easy to change – follow the quick steps below to change yours like a pro:
Turn on the printer and open the tap covering it.
Wait until the carriage moves to the right side of the printer – don't do anything as long as the parts are moving.
When everything is still and quiet, press down on the empty ink cartridge and remove it from the carriage. If your printer has multiple cartridges, remember the black ink cartridge usually sits on the right, while the tri-color one sits in the left slot.
Open a new ink cartridge and insert it in the slot, positioning it with the copper strips facing toward the printer. Push gently until the cartridge snaps into place.
Close the top covering. That's it!
Q: How often should I replace ink cartridges on my printer?
A: Most ink cartridges will indicate a yield on their package – this is the approximate number of pages it can print, typically between 100 and 800, depending on the cartridge size. The printer will usually warn you when the ink runs out, or you could simply replace the cartridge if the colors tend to lose their brilliance.
Q: Is it cheaper to buy a new printer than ink?
A: In a nutshell, it's very likely. Inkjet printers are cheap to buy, often costing under $60. At the same time, ink cartridges refill for the same printer could cost you in excess of $60; thus, replacing your printer altogether could be cheaper. If you don't want to throw away an otherwise fine machine, you could consider buying high-quality ink from third-party suppliers.
Q: Which is better ink tank or cartridge?
A: The main difference between tank and cartridge printers is that the former uses refillable tanks and ink bottles while the latter disposable cartridges pre-filled with ink. A cartridge printer is an excellent choice for casual printing, and may also produce higher quality prints on glossy paper. The cartridge is also easy to change without making a mess. However, a tank printer is cheaper to run and more suitable for high-volume printing. Ink bottles are cheaper than cartridges, and you can use whatever ink you want to refill the tank. Ultimately, the choice is yours
Sign Up Now
GET THE VERY BEST OF GEARHUNGRY STRAIGHT TO YOUR INBOX