Best Bookcases In 2022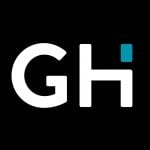 This product guide was written by GearHungry Staff
Last Updated
April 29, 2020
GearHungry Staff
GearHungry Staff posts are a compilation of work by various members of our editorial team. We update old articles regularly to provide you the most current information. You can learn more about our staff
here
.
GearHungry may earn a small commission from affiliate links in this article.
Learn more
Bookworms, home office designers, and really anyone who feels compelled to collect, collect, and collect some more need the best bookcases in their life. More than just a vehicle to show off your favorite tomes and best books for men, bookcases are vital for home organization, displaying collectibles, and doing your bit to declutter your house as much as possible.
But there are so many types of bookcases that you may feel overwhelmed. However, this range of styles can work in your favor, so it doesn't matter what decor you prefer for your home, classic, whimsical, or straight and clean-line modern minimalism, there is something for all your favorites.
If you're looking for a low bookcase, a tall bookcase, a narrow bookcase, or a modern bookcase, we've got a range of options for you to choose from, so you can show off your never-read copies of Infinite Jest, Ulysses, and House of Leaves, plus all your Funko Pops with pride.
The Best Bookcase
ClosetMaid Cubeicals Bookcase
Our best choice for the best bookcases is the versatile and stylish ClosetMaid Cubeicals Organizer. It comes with a choice of 7 colors to appeal to all home decors, while the multiple styles and sizes on offer mean that there's something for all living spaces.
Perfect for books, as you'd expect, the secure back panels allow each novel, self-help book, and graphic novel to fit evenly against the back to keep everything looking smart and easy to pick out whenever the mood strikes. This helps to eliminate clutter and guarantee that your home is, finally after all these years, tidy, neat, and organized.
It's easy to assemble thanks to the lightweight design, so even one person can put it together with relative ease. You'll have it all set up perfectly within the hour, meaning you can spend the rest of the night arranging and rearranging your books however you see fit.
The versatile placement options make it suitable for any room in the house, and the design means it's perfectly stackable if you ever need to invest in more bookcases to feed your tsundoku obsession. There are, however, some concerns over sturdiness, and it is perhaps not as dependable as the likes you find at IKEA. Despite this, it's still a perfectly suitable bookcase for growing collections and simple organization.
Key Features:
Multiple sizes and styles
7 colors
Secure back panels
Easy to assemble
Stackable
Compatible with fabric drawers
Specification:
Brand

ClosetMaid

Model

1292

Weight

55 Pounds
Eliminates clutter
Compatible with fabric drawers
Ideal for lightweight storage
Some concerns about sturdiness
If you're hunting for bookcases with excellent value, there is none better than the Sauder 5 Shelf Bookcase. This option comes with 6 colors to choose from, including Cherry, Chestnut, and Salt Oak, giving your home a mature, sophisticated feel that will make you feel just as intelligent as the many, many renowned authors on the shelves.
As for functionality, it comes with 5 shelves, and 3 of these are adjustable to change up as you see fit or need to. This versatility is excellent for those who want to fill their bookcase with more than just books, so if you've got house plants, tall cast models, or even framed pictures, you can find the perfect setup to suit your needs.
It's easy to put together, however, single-person assembly may bring some problems, so don't be afraid to call in reinforcements. The engineered wood construction is also made possible through sustainable materials, giving you a bookcase that fits your eco-conscious methods.
It's suitable for a variety of rooms, including both bedroom and living room, while the patented side moldings provide a stylish aura that sets it apart from similarly priced options. If you're looking for versatility and dependability, this is a great value option for anybody.
Key Features:
6 colors
Three adjustable shelves
Simple assembly
Engineered wood construction
Patented slide-on moldings
35.276″ x 13.228" x 69.764" (LWH)
Specification:
Brand

Sauder

Model

412835

Weight

88 Pounds
Sustainable materials
Versatile and customizable storage
Suitable for living room, office, bedroom
May be a little trick for one person to assemble
Furinno Reversible Color Open Shelf Bookcase
A simple but effective bookshelf for the modern home or apartment, the Furinno Reversible Color Open Shelf Bookcase is no-nonsense and does exactly what you need it to do. There are 4 colors and 4 styles and sizes to select so you'll find the ideal option for you, making it an excellent option for the home or office, or even both.
The engineer particleboard construction ensures durability, and it's also stable on flat surfaces to prevent wobbling or even toppling over, which is always something you'd hope from a bookcase, regardless of how much you spend on it. The odor-free wood also prevents strange aromas in the home.
It's also super simple to put together regardless of which style you choose. As for maintenance and upkeep, the wood is easy to clean, which is especially useful if you choose the bright white color. If you've got kids with sticky fingers, or even a partner who can't help but snack on chocolate throughout the day, this is vital for ensuring everything stays clean and smart.
The screws seem a little too large for installation, although this isn't so obvious that it ruins the overall look. Even so, it might pose a slight issue at first, so keep this in mind when searching for the perfect bookcase. You may also like some of the best stylish book ends from our list, so check them out.
Key Features:
4 colors
4 styles and sizes
Simple but stylish
Engineered particle board construction
Stable on flat surface
Odor-free wood
Specification:
Brand

Furinno

Model

11055WH

Weight

12 Pounds
Odor-free wood
Easy to clean
Simple assembly
Screws are longer than necessary
Convenience Concepts Oxford 5 Tier Bookcase
Convenience is the name of the game with the Convenience Concepts Oxford 5 Tier Bookcase. Another great option for a corner bookcase, this is one of the more unique options that we've picked out because it comes with a drawer to store smaller items and keep that clutter to a minimum.
As a bookcase with drawers, or drawer, really, you're given a brand new dimension of organization. It's great for portable wireless chargers, cables, notebooks, and stationery, as well as anything else that you've not yet found a place for in the home. Besides this, the 5 spacious tiers offer plenty of space for books, ornaments, and more, so you may be able to organize your whole home on one single bookcase.
The X-pattern sides also provide a modern style to the proceedings and help your books to breathe. This functional style offers a little more than your standard closed-in shelving designs, and with 7 colors to choose, you've got plenty of options.
It's easy to assemble and study. However, there is a slight issue with customer service, and it's not as dependable or efficient as we'd like it to be. Hopefully, you'll never need to use it, but should you encounter any damage, this could be a problem.
Key Features:
7 colors
X-pattern sides
5 spacious tiers
1 drawer
31.5" x 11.75" x 59.75" (LWH)
Functional and contemporary design
Specification:
Brand

Convenience Concepts

Model

203051SF

Weight

55 Pounds
Easy assembly
Sturdy
High weight limit
Customer service is not as efficient as we'd like
Nathan James Theo 5-Shelf Wood Ladder Bookcase
With a variety of colors and styles, it's no surprise that the Nathan James Theo 5-Shelf Wood Ladder Bookcase is our Premium Choice for the best bookcase available. Unlike other options, it comes with a blend of materials, combining both metal and wood to provide excellent durability and dependability that you don't always get from purely wooden models.
These materials work together to provide an excellent experience for storing your books as well as anything else that you can fit on the shelves. Keep in mind, however, that some styles are not as wide as your standard bookcase. Even so, with 5 tiers, there should be sufficient room for your mo0st treasured stories, and the style is versatile enough that it will fit alongside existing bookcases without looking out of place.
It's one of the easier options to put together, being ready within half an hour, give or take 10 minutes either side depending on how handy you are. The 50 pound weight limit per-shelf also fills you with confidence.
There are some reports of drill holes not entirely lining up so accurately, however, and this co9uld mean some issues. But with a 100 day warranty period, you can get in touch and fix any problems should you find yourself unable to deal with them.
Key Features:
Variety of colors and styles
Durable metal frame
Oak-laminate reclaimed wood
5 tiers
100 day warranty
Fast 30-minute assembly
Specification:
Brand

Nathan James

Model

65501

Weight

43.9 Pounds
50 pound weight limit per shelf
Open shelving structure
Sturdy and practical
Drill holes do not always line up perfectly
Vasagle Industrial Ladder Shelf 4-Tier Bookshelf
Another option that brings a fantastic combination of materials to create a sturdy and satisfactory style, the Vasagle Industrial Ladder Shelf 4-Tier Bookshelf is ideal for modern apartments and homes and offers plenty of storage options for almost everything you can think of, or at least, everything that will fit on a bookshelf.
It is available in 2 colors, Rustic Brown and Rustic Dark Brown, and, while these are not as exciting or varied as other options, it's still a classic color that will suit any home hoping for that rural and traditional feel. However, keep in mind that the color does not exactly match the real-life color.
The particle board shelves are sturdy, while the iron frame keeps them secure and able to handle your illustrated hardback Harry Potters, among anything else you can't help but pick up every time you visit the bookstore. The open design is a refreshing change from the boxed-in style that many other bookshelves offer, and at 54 inches high, it's the perfect height to admire all those books you're never going to read.
With no-hassle assembly and anti-toppling fittings, it's one of the most reliable options around, and would make a superb addition to your home or a housewarming gift for your loved ones.
Key Features:
2 colors
Particle Board shelves
Iron frame
4-tier open shelves
Stable and safe
22.1" x 13.3" x 54.1" (LWH)
Specification:
Brand

VASAGLE

Model

ULLS44X

Weight

28 Pounds
No-hassle assembly
Anti-toppling fittings
Vintage style
Stain color does not completely match the pictures
Compact and ideal for low ceilings, or those who just don't have a lot of books, the Sauder 3 Shelf Bookcase comes in 7 colors excellent for matching, or indeed contrasting, with the existing home decor in whatever room you need to put it in.
There are 2 adjustable shelves that provide versatile storage options, and the engineered wood construction is both durable and lightweight, ensuring easy mobility should you need to, while also guaranteeing many years of standing proud in your office for guests to peruse your favorite books.
The painted side moldings add additional class and sophistication, and this creates a stylish and functional bookcase that will suit any room you like. As a low-profile option, it also won't take up too much space, and as it's not as tall as other options, you can put picture frames, plants, and more on top that won't be forgotten, even at a glance.
Like other Sauder models, however, it can be a little tricky to assemble if you're all by yourself. But with enough grit and determination, then you might get on just fine, and if not, well, you can at least use the half-finished assembly as a modern art installation in the meantime.
Key Features:
7 colors
Two adjustable shelves
Engineered wood construction
Patented slide-on moldings
35.276 x W: 13.228 x H: 43.78" (LWH)
Stylish and functional
Specification:
Brand

Sauder

Model

412808

Weight

59 Pounds
Versatile room placement
Versatile use
Lightweight
A little tricky for one person to put together
OneSpace Essentials Bookshelf
The OneSpace Essentials Bookshelf comes in a variety of colors that will suit any home office, bedroom, or living or dining room, and comes with a versatile setup to appeal to everybody, whether you've got 1 book, 5 books, or more books than you can count.
Constructed using sturdy particleboard, it's easy to put together, especially considering the weight, and it's also easy to shift from one side of the room to the other should you feel that the first placement isn't quite right. Each shelf boasts a 44 pound weight capacity, and these come complete with heavy-duty peg support to ensure further confidence that your books and ornaments will stay secure and in place.
The durable finish is scratch, shatter, and water-resistant to guarantee longevity and keep it looking brand new for as long as you have it. Furthermore, it also won't warp should it get damp or even following years of consistent sunlight exposure.
While it's stable, there aren't any anti-topple fittings included, so if your home's on a slant or you are generally concerned about it staying in place, then it's worth investing in those to guarantee there are no problems. Aside from this, however, it's a perfectly serviceable bookcase that will suit any home around. Book lovers will also like some of the best book lights from our list, so be sure to check them out.
Key Features:
Variety of colors
Adjustable shelving
Sturdy particle board
44 pound weight capacity per shelf
Heavy-duty peg support
Durable finish
Specification:
Brand

OneSpace

Model

50-LD01CHSHLF

Weight

61.7 Pounds
Scratch, shatter, and water-resistant
Versatile organization options
Easy assembly
Anti-topple pegs not included
Sauder Cottage Road Library
If you're wondering why we've not included a bookcase with doors, you're about to be pleasantly surprised. The Sauder Cottage Road Library has just what you need for a combination of showing off your favorite books as well as hiding your guilty pleasures, and it comes with 3 adjustable shelves and a storage cupboard to give you the best of both worlds.
Inside the cupboard, you can store games, notebooks, or anything that doesn't fit on the shelf right now. Furthermore, the doors are secure and easy to open, fitting perfectly within the frame to keep it looking wonderfully mysterious and also reduce the clutter exposure.
The assembly is quick and simple, while the painted side moldings complete with lintel oak accents deliver a sophisticated but modern style that feels at home just about anywhere you place it. Because of this, you'll find a highly versatile option that you won't be able to stop staring at, and you may find yourself regularly standing beside it, removing books and placing them back where they belong.
There's only one color available, but this needn't be an entirely bad thing, and indeed, it will match with any existing Sauder sets you already have at home.
Key Features:
3 adjustable shelves
Storage cupboard
Fast and simple assembly
Patented side moldings
Lintel oak accents
Versatile
Specification:
Brand

Sauder

Model

417593

Weight

85 Pounds
Additional hidden storage space
Flexible storage options
Matches other Sauder sets for home consistency
Nathan James Telos 4-Cube Organizer
Our final pick for the best bookcases is the Nathan James Telos 4-Cube Organizer. This offers a slight leaning bookcase style that gives you something a little different compared to other options, and while it's a small bookcase, there is also plenty of potential to unlock within.
The 9 styles and color options ensure an array of choices to suit your home decor, and the multiple storage cubbies mean it's more than just a bookcase, and instead something that will become a home for memories for the whole family.
It's fast and simple to assemble, while the solid wood construction guarantees longevity and durability. Furthermore, the included floor protectors mean that your hardwood floors won't get scuffed or damaged should it get accidentally knocked.
There is, however, a slight odor once you first put it together, although this quickly dissipates to ensure that the relaxed and cozy ambience of your home gets back to normal. Compact, functional, practical, and effortlessly stylish, it's certainly a bookcase for the 21srt century home. Our guide to the best desktop organizers features more quality products like this, so check them out.
Key Features:
9 styles and color options
Unique angled design
Multiple storage cubbies
Fast assembly
Solid wood construction
Floor protectors included
Specification:
Brand

Nathan James

Model

71001

Weight

44 Pounds
Modern design
Compact shape
Functional and practical
Slight odor upon initial assembly
Sign Up Now
GET THE VERY BEST OF GEARHUNGRY STRAIGHT TO YOUR INBOX