Best Architect Lamps In 2022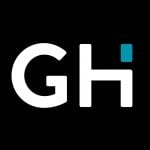 This product guide was written by GearHungry Staff
Last Updated
September 16, 2019
GearHungry Staff
GearHungry Staff posts are a compilation of work by various members of our editorial team. We update old articles regularly to provide you the most current information. You can learn more about our staff
here
.
GearHungry may earn a small commission from affiliate links in this article.
Learn more
There's not much anyone can get done in the dark, and even more so, there are certain professions that require a whole lot of light. To get right down to the nitty-gritty details in blueprints and drafting papers, architects need a special kind of illumination that cannot come from a normal light source. The great thing about these lamps is that their numerous benefits are not enjoyed by architects alone. Thanks to their all-around handiness architect lamps have stormed the market mercilessly leaving buyers puzzled as to which option is the best. For that reason, here are the best architect lamps currently available for purchase.
The Best Architect Lamp
The Phive architect lamp is one of the best lamp you will ever find. For this reason, it sits comfortably at number one position on this list. It is crafted with a high-end aluminum frame and sturdy metal clamp that would beat your ideal lamp specifications hands down. Simply use a screwdriver to fasten the bolt to the clamp and place at any desired location in the room. The adjustable lamp head can be rotated to an angle of 180°. What's more, the 16 inches arm and 2.5 inches clamp help save table space for other vital items. It is fitted with a diffusion panel that gives off a steady bright light. It is no exaggeration saying the 90-pieces CRI LED bulb is comparable to daylight. The light intensity can be modified to meet the requirement at any given time. This helps to protect the eyes while you are concentrating on work.
The lamp is very portable as it weighs only 3 pounds. It is also very eco-friendly as the energy-saving bulbs consume less than 21% energy. There is absolutely no need to bother about the light going out, as the bulbs promise to last for over 50000 hours for the next two decades. A successfully assembled Phive architect lamp would be 2.9×7.2×21 inches in dimension. It also features touch style technology that helps you modify the settings simply by touching it. The lamp has a glowy finish. A complete package of Phive architect lamp should contain 1 desk lamp, 1 metallic clamp, 1 lamp arm adjustment accessories, power plug, and user's guide. You may also like some of these cool pendant lights from our list, so check them out.
Key Features:
90 pieces CRI LED energy-saving bulb with over 50000 hours durability
180° adjustable lamp head
Sophisticated aluminum-framed arm
Modifiable bulb intensity with less than 21% energy consumption rate
Specification:
Brand

Phive

Model

CL-2

Weight

3 Pounds
Globe Electric Swing-Arm Clamp-On Architect Lamp
A well-lit workspace could be the difference between sub-par and top-notch work. Of course, skill comes into play, but nothing trumps a conducive work environment. Light up your desk with the Globe Electric Architect 32″ Swing-Arm Clamp-On Lamp and the difference will be noticeable instantly. This nifty little device is what every contemporary professional or student needs to take their comfort to the next level. It is fitted with an LED bulb that virtually gives off no heat. This is because it glows at an energy-efficient 3000K giving it a commendable lifespan of 25,000 hours. Not only will this save users a whole lot of time, but they will by no means have to break the bank.
Taking convenience to a higher level, this architect lamp is fitted with an extra-long cord. So whether the power source is located right under the table or across the room, your lamp can sit anywhere. It also makes a perfect gift for architects.
Key Features:
Ultra-long 6ft power cable
10 Watts, 300-Kelvin, 700 lumens and 25000 hours durability
2 years warranty for major components
Single A19 bulb
Specification:
Brand

Globe Electric

Model

12641

Weight

1.99 Pounds
Good value for money
Set up is easy and straightforward
The height of the lamps is adequate
Durability is an issue
The lamp works fine but the clamp is generally defective
The threads are flimsy
BenQ E-Reading LED Desk Architect Lamp
When it comes to lighting, there is not much room for innovation. But once in a while, a radical concept comes along and the BenQ E-Reading LED Desk Lamp is one of them. This is the world's first lamp which is designed specifically for E-reading. For the overall health of the eyes, it is advisable to read from smart devices with an extra light source. Nevertheless, not all lamps fit the bill. This lamp happens to have wider and more even coverage which makes it great for both large and small workspaces. It offers up a 90° illumination range which happens to be 150% more than traditional lamps have to offer. It also comes with Zeroflicker technology which makes the light even more evenly distributed. For more great options for your home, check out our guide to the best salt lamps.
Key Features:
Proprietary No-flickering technology
Inbuilt sensors that adapt to the lighting requirements of the room
18 Watts LED bulb with 50000 hours shelf life
1-year warranty
Specification:
Brand

BenQ

Model

AR15_D Silver

Weight

10.4 Pounds
It has a stable arm and an overall sturdy frame
Light intensity is evenly distributed across the workspace
Its color range is superb
The ambient light feature is just for show
Its clamp is sold separately
No online manuals to help improve the usage
Tomons Swing Arm LED Desk Lamp
It is not everyday you find a perfect blend of classic and contemporary styles interpreted in the form of a lamp. The Tomons Swing Arm LED Desk Lamp is not just aesthetically pleasing, each of the materials chosen to make it serves a purpose. Each of them is as environmentally friendly as they are durable. The body itself is made of a solid wood material which also happens to be chemical-free. Its cables are all covered with nylon, making them quite flexible yet sturdy. In addition to all this, it is as adjustable as they come, both the height and angle can be manipulated to your preference. Also, it features a separable design which makes it easy to be stored in the daintiest of spaces. You may also like some of the best diary planners from our list, so be sure to check them out.
Key Features:
Sturdy and portable Scandinavian crafted multifunctional lamp
Exotic yet simplistic metal and wooden design
E26 4 Watts LED bulb
250cm long power cable
Specification:
Brand

Tomons

Model

DL1001B

Weight

3.2 Pounds
Its all-around design makes it aesthetically pleasing
The build and overall structure is stellar
Gives off a good amount of light
The intensity of the bulb may be a bit too high
A user manual is not included in the package
Durability may be an issue
Phive CL-1 LED Architect Desk Lamp
Desk space is a precious commodity for professionals everywhere, that is a standard fact. That is why the Phive CL-1 LED Architect Desk Lamp has 'economy of space' at the core of its being. Of course, that is not all it has to offer up; this architect lamp is packed with features that are put in place for the all-around comfort and safety of users. Its overall design features a high-quality aluminum alloy arm as well as a sturdy metal clamp. The clamp takes up as little space as possible and allows for installation on any given surface. In addition to being efficient, this lamp is also as safe as can be. The bulb imitates daylight and as such is great for individuals that need extra lighting for long stretches at a time. This LED bulb emits a soft light that is void of flickers and glares. Perfect for your home office desk.
Key Features:
The bulb uses 20% as much energy consumption as incandescent bulbs do
Its bulb provides daylight illumination that is safe for the eyes
The clamp is sturdy and supports up to 2.36 inches tabletop
Adjustable brightness
Specification:
Brand

Phive

Model

SYNCHKG118451

Weight

2.9 Pounds
It is nice and bright
Saves a whole lot of desk space
It is well-built and does not overheat
It does not adjust two ways
Durability is an issue
The touch-switch is prone to delivering electrostatic shocks
BYB E430 Metal Architect LED Desk Lamp
This lamp is evidence that technology is at an all-time high, with its sleek aesthetics and futuristic features. The BYB E430 Metal Architect LED Desk Lamp takes lighting to a whole other level and even beyond that. This device takes up little to no space on your work desk but its light coverage is parallel to no other. Despite the fact that the light intensity is quite high, this is an energy saving lamp. So say goodbye to outrageous bills and an unusually large carbon footprint. One of its best features is its one of a kind patented eye-protection technology. Unlike other lamps, its LED panel reflects light sideways so as to avoid flickers and glares. This altogether makes the light more natural and easy on the eyes. Find more amazing products for your office by checking out our guide to the best ergonomic office chairs.
Key Features:
It comes with one of a kind Eye-protection Technology
Makes use of 80% less energy than traditional light bulbs
Has a sturdy build and is made of premium aircraft-grade aluminum-alloy
It has an adjustable desk clamp
Specification:
Brand

BYB

Model

E-430

Weight

3.6 Pounds
The intensity of the light is quite bright and adjustable too
High-quality and has a sturdy frame
Aesthetically pleasing
The buttons and controls have no ridges
It may be a little too lightweight, susceptible to vibrations coming from the table
The light modes are not quite dynamic
Newhouse Lighting DLST01-B Energy-Efficient Desk Architect Lamp
Sometimes simplicity is the highest form of sophistication and the manufacturers of this product have it down to the letter. The Newhouse Lighting Energy-Efficient LED Desk Lamp comes in a functional design that can be used by people of all age groups. Its overall design features a sleek architectural style which borders on a rustic vintage look. As fancy as that may sound, its overall design makes it easy for this desk lamp to blend in all types of settings. Be it in a home office or a dorm room, it will fit right in. Another great aspect of this lamp is that it consumes 90% less power than conventional light sources. It does this while emitting little to no heat in the process. It is possible to replace the bulb when needed, but with a whopping 35000 hours lifespan, that's a problem for another year.
Key Features:
It is energy efficient and gives off a natural hue
Can be used in a number of settings
All age groups can benefit from the use of this lamp
It has an adjustable arm as well as a rotating base
Specification:
Brand

Newhouse Lighting

Model

DLST01-B

Weight

2 Pounds
Good value for money
It is incredibly easy to manipulate
It is lightweight with a pretty good build
The finishing of the lamp can stain other surfaces
It does not give off enough light
The base is not heavy enough
Not all work requires the same intensity of light, in the same vein, not all moods require the same light tone. The power and liberty to have the kind of light you want and need are not far away when you have the Otus Architect Desk Lamp. This architect lamp is perfect for individuals who work for extended periods of time. Thanks to its wide range of light tones and intensities, it can be adjusted to ensure that the eyes remain healthy.
The best part about this architect lamp is that you do not actually have to press any buttons. While engrossed in the work at hand, users can simply wave their hands over the embedded infrared sensor to either switch on or off the device. Best of all, it is fitted with adjustable metal swing arms as well as a swivel head to ensure adjustability. Our guide to the best book light features more great options like this.
Key Features:
It makes use of gesture control to turn on and off
Offers up a total of 12 dimmable brightness levels, 3 color settings which in turn give 36 customizable lighting settings
It has adjustable swing arms and a swivel head
Can give up to 50000 hours of light
Specification:
Brand

OTUS

Model

DL-001BL

Weight

5.73 Pounds
The base is sturdy and heavy-duty
It is not bulky and uses up an adequate amount of space
It has a great range of motion
The materials used to make it are a bit flimsy
Some of the light tones are bland
Durability is a concern
YOUKOYI A16S Metal LED Swing Arm Desk Lamp
Versatility in products of all kinds is highly commendable and even more so when it is directly involved with human comfort. Thanks to the innovative features of the YOUKOYI A16S Metal LED Swing Arm Desk Lamp
users can easily satisfy their lighting needs. It comes with 3 levels of brightness ranging from low to extremely bright. Users can also choose between 2 color temperatures; 3000k which is warm white and 5700k which is white.  Its easy to install clamp can be fitted on any flat surface which is not more than 2 inches thick. Additionally, its swing arm can be adjusted up to 180° horizontally and can swivel up to 350°. If you are looking for options for your garden, check out our guide to the best outdoor solar lights.
Key Features:
It has 3 levels of brightness
Has an accompanying desk clamp
It is fitted with a highly adjustable swing arm
Users can choose between two color temperatures
Specification:
Brand

YOUKOYI

Model

A16S

Weight

1.76 Pounds
The color is good for getting work done
The brightness and temperature can be adjusted
The lamp is flexible and easy to move around
Durability is a huge concern
Made of flimsy materials
The bulb flickers every so often
Architect Lamp Buying Guide & FAQ
It may seem like an easy choice to make, but picking the best architect lamp is no walk in the park. One fault on the part of the lamp could be the undoing of your hard work. As such, here are some things to look out for when searching for the best option.
How We Chose Our Selection Of Architect Lamps
Brand - Have you ever bought something just because of its make? Well, that's the power of a good brand name. It's quite a simple cycle since much is expected from these brands they have no choice but to deliver. In that same vein, looking out for reputable brands that supply architect lamps is a great first step to picking a good one.
Price  - Everyone had a price range that is most suitable for them. But in a world where the price is directly related to quality, it is advisable to splurge a little to get the desired result. This does not mean that there are no efficient architect lamps within an affordable price range. A good amount of research can reveal a few diamonds in the rough.
Reviews  - Just as the eyes are the windows to the human soul, reviews are the windows into the soul of a product. If you really want to get down to the nitty-gritty details surrounding a lamp of your choice, its reviews are a one-stop encyclopedia. Realistically, there is no perfect product, but reviews can help you weigh the good against the bad in order to make an informed choice.
Features To Look For In Architect Lamps
Design  - Despite the fact that there is a wide range of architect lamps present in the market, they are generally classified into two groups. The traditional design pretty much sticks to the template which lamps have been using for years. Everything else falls under the contemporary design umbrella. The one you pick is all a function of your taste and preferences.
 Material - Just as most lamps are generally different, the materials used to make them are equally different. Based on personal preferences and a number of other factors, you may want to opt for a certain type of material. From metal to wood, ceramic to acrylic, there really is an option out there for everyone. People tend to go with metal options for their overall durability, but there are a plethora of other materials out there for the picking.
 Quality - This generally goes without saying, no matter how much money you have at your disposal buying a faulty product is a height of annoying. In order to get good value for your money, no matter how much it is, scouting out a quality product is the way forward. In the long run, this also helps to save money and time wasted trying to deal with a defective product.
Versatility - The last thing anyone wants is a rigid lamp especially when any work that needs lights in such close quarters will probably need light from different angles as well. You need to look out for options that are adjustable and can equally be placed in a number of positions for comfort. Being stuck with the opposite can turn out to be quite frustrating, so in addition to scouring product websites also check out some reviews.
Brightness Levels - This is by far one of the most important factors involved because without the right intensity a lot more could be affected than just your work. The intensity of light is generally dependent on the type of work being done. The way forward is to opt for an architecture lamp that can be adjusted for comfort. This also goes a long way to help reduce the overall strain to the eyes.
In addition to opting for a lamp with dimmers, there are a select few that offer up different colors to suit the needs of users.
Architect Lamp FAQ
Q: What is an architect lamp?
A: Do not be mistaken, these are not your everyday desk lamps, they serve a much higher purpose. All in all, they are specifically designed to be used to take a closer look at blueprints and drafting documents. They generally have special features such as adjustable necks and clamps for a better grip on flat surfaces.
Sign Up Now
GET THE VERY BEST OF GEARHUNGRY STRAIGHT TO YOUR INBOX