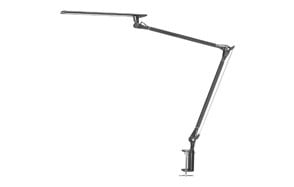 Phive LED Desk Lamp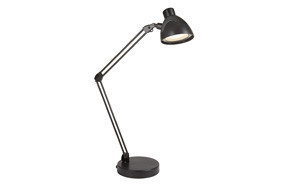 Newhouse Lighting DLST01-B Desk Architect Lamp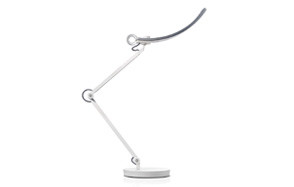 BenQ E-Reading LED Desk Architect Lamp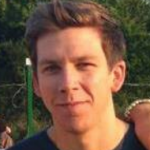 There's not much anyone can get done in the dark, and even more so, there are certain professions that require a whole lot of light. To get right down to the nitty-gritty details in blueprints and drafting papers, architects need a special kind of illumination that cannot come from a normal light source. The great thing about these lamps is that their numerous benefits are not enjoyed by architects alone. Thanks to their all-around handiness architect lamps have stormed the market mercilessly leaving buyers puzzled as to which option is the best. For that reason, here are the best architect lamps currently available for purchase.
The Best Architect Lamp
Architect Lamp Buying Guide & FAQ
It may seem like an easy choice to make, but picking the best architect lamp is no walk in the park. One fault on the part of the lamp could be the undoing of your hard work. As such, here are some things to look out for when searching for the best option.

How We Chose Our Selection Of Architect Lamps
Brand - Have you ever bought something just because of its make? Well, that's the power of a good brand name. It's quite a simple cycle since much is expected from these brands they have no choice but to deliver. In that same vein, looking out for reputable brands that supply architect lamps is a great first step to picking a good one.
Price  - Everyone had a price range that is most suitable for them. But in a world where the price is directly related to quality, it is advisable to splurge a little to get the desired result. This does not mean that there are no efficient architect lamps within an affordable price range. A good amount of research can reveal a few diamonds in the rough.
Reviews  - Just as the eyes are the windows to the human soul, reviews are the windows into the soul of a product. If you really want to get down to the nitty-gritty details surrounding a lamp of your choice, its reviews are a one-stop encyclopedia. Realistically, there is no perfect product, but reviews can help you weigh the good against the bad in order to make an informed choice.

Features To Look For In Architect Lamps
Design  - Despite the fact that there is a wide range of architect lamps present in the market, they are generally classified into two groups. The traditional design pretty much sticks to the template which lamps have been using for years. Everything else falls under the contemporary design umbrella. The one you pick is all a function of your taste and preferences.
 Material - Just as most lamps are generally different, the materials used to make them are equally different. Based on personal preferences and a number of other factors, you may want to opt for a certain type of material. From metal to wood, ceramic to acrylic, there really is an option out there for everyone. People tend to go with metal options for their overall durability, but there are a plethora of other materials out there for the picking.
 Quality - This generally goes without saying, no matter how much money you have at your disposal buying a faulty product is a height of annoying. In order to get good value for your money, no matter how much it is, scouting out a quality product is the way forward. In the long run, this also helps to save money and time wasted trying to deal with a defective product.
Versatility - The last thing anyone wants is a rigid lamp especially when any work that needs lights in such close quarters will probably need light from different angles as well. You need to look out for options that are adjustable and can equally be placed in a number of positions for comfort. Being stuck with the opposite can turn out to be quite frustrating, so in addition to scouring product websites also check out some reviews.
Brightness Levels - This is by far one of the most important factors involved because without the right intensity a lot more could be affected than just your work. The intensity of light is generally dependent on the type of work being done. The way forward is to opt for an architecture lamp that can be adjusted for comfort. This also goes a long way to help reduce the overall strain to the eyes.
In addition to opting for a lamp with dimmers, there are a select few that offer up different colors to suit the needs of users.

Architect Lamp FAQ
Q: What is an architect lamp?
A: Do not be mistaken, these are not your everyday desk lamps, they serve a much higher purpose. All in all, they are specifically designed to be used to take a closer look at blueprints and drafting documents. They generally have special features such as adjustable necks and clamps for a better grip on flat surfaces.