Best Wake-Up Lights In 2022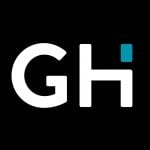 This product guide was written by GearHungry Staff
Last Updated
May 27, 2020
GearHungry Staff
GearHungry Staff posts are a compilation of work by various members of our editorial team. We update old articles regularly to provide you the most current information. You can learn more about our staff
here
.
GearHungry may earn a small commission from affiliate links in this article.
Learn more
Waking up is hard to do, especially during the winter with short days and dreary mornings. If you struggle to wake up throughout the year and realize you're always rushing to work, the best wake-up lights can solve all of your problems and more.
Ideal for anyone who always feels groggy no matter how much sleep you manage, these wake-up lights are the perfect addition to a bedroom that's already equipped with peak sleep accessories. From memory foam mattresses to sleep trackers, these wake-up lights will help you sleep easily and rise from slumber with ease every morning, too.
The Best Wake-Up Light
HASAKIE Sunrise Alarm Clock Wake Up Light
Boasting an energizing sunrise simulation, the HASAKIE Sunrise Alarm Clock Wake Up Light brings the satisfaction of coastal vacations directly into your living room. There are few things better than awakening in such a tranquil environment, and while you might not be able to spend your entire life there, this will at least give you a feeling you're close enough to embrace the day.
It comes with seven light colors for you to select to light the room. These include six regular colors as well as an adjustable warm light that you can use before the sun comes up and before it goes back down. With this, you can ease your way into slumber feeling relaxed and wake up refreshed and ready the next day. There are also 10 adjustable brightness settings that give you plenty of variety, while the six natural sounds help you feel you're anywhere but your bedroom, giving you a feeling of optimal luxury, even if it's just for a second.
The easy touch controls ensure straightforward setting and operation, and the FM radio means it functions as more than just a wake up light, but something that can impress itself upon the ambience of your bedroom on those lazy Sunday mornings.
Key Features:
Sunrise simulation
7 colors
10 adjustable brightness settings
6 natural sounds
FM radio
Easy touch control
Specification:
Brand

HASAKIE

Weight

1.15 Pounds
Philips SmartSleep (HF3650/60) Sleep & Wake-Up Light
The Philips SmartSleep Sleep & Wake-up Light Therapy Lamp is one of the premium options for you to discover just how easy it is for you to fall to sleep and wake up again while still feeling ready to take on the day with confidence. This light therapy lamp is also a sunrise alarm clock, meaning you will wake up and feel happier than you ever have while doing so.
It comes with a range of features to make sure you can get the best sleep possible. These features include unique Relax Breath functions that can help you fall to sleep. Hopefully, this eliminates any anxiety you might have about getting your eight hours in, and will allow you to nod off comfortably without any bad dreams or restlessness. There are also seven natural sounds to transport you from your bedroom and towards some exotic location to greater immersion when you wake up.
For peace of mind (as well as peace of sleep), it comes with a full two-year warranty, which we know enough people look out for to make it a significant selling point. You can also use it to charge your phone overnight. While sleep experts recommend keeping your phone away from you while you sleep, you still want to make sure it's fully charged for the day ahead when you wake up.
Key Features:
Light therapy lamp
Sunrise alarm clock
Relax breath function for sleeping
7 natural sounds
USB phone charging function
2 year full warranty
Specification:
Brand

Philips SmartSleep

Model

HF3650/60

Weight

3.36 Pounds
LittleHippo Mella Ready to Rise Children's Wake Up Light
While it's mainly adults that suffer from lack of sleep and the stress that comes with it, poor sleep schedules can also affect kids. To cure this, the LittleHippo Mella Ready to Rise Children's Trainer Alarm Clock is a cute and effortlessly engaging option to help them wake up on time, and even keep quiet should the rest of the household still be snoozing away.
There are four colors to choose from, so you can match it with your child's bedroom decor or even let them pick their favorite color. Aside from this, it acts as an all-in-one sleep gadget that will teach your child to wake up on time, rather than burst into your room way before you're ready to get out of bed. The interactive expressions keep them in line and ensure they have a friendly face to wake up to first thing in the morning.
Mella will also grow along with your child, so the older they get, the more independent they can become with their wake up schedule. This is perfect for kids starting school, and it allows them to get dressed all by themselves and ready to head out the door when you need them. Mella also includes three alarm sounds for customization so they can find the perfect jingle to start their morning.
Key Features:
4 colors
All-in-one sleep gadget
Grows with your child
Durable and safe construction
Three alarm sounds
Silent countdown function
Specification:
Brand

LittleHippo

Model

KHAC

Weight

8 Ounces
Philips SmartSleep HF3500/60 Wake-Up Light
The Philips SmartSleep HF3500/60 Wake-Up Light Therapy Alarm Clock is a clinically proven wake up aid that improves your mood for the day. If you're someone who seems to always get out the wrong side of the bed no matter how hard you try, this is the perfect antidote to make every day feel like the fresh start it really is.
It emits natural light to mimic your favorite sunrise spots, and this gradually increases. This is much more effective than the blaring noise you find with traditional ringing alarm clocks, and rather than tear you viciously from your slumber, you're gently nudged awake instead, providing a more relaxing start to your morning. With this approach, you'll find you are less stressed and more eager to get going, which will benefit you and everyone else you come into contact with.
There is a wide range of settings, including 10 yellow light intensities and Tap Snooze control that allows you to take a few extra minutes if you're not feeling quite ready just yet. Even so, it's best not to make a habit out of this, as you'll miss out on the crucial benefits that help you function like a real person first thing in the morning.
Key Features:
Clinically proven results
Natural light emitting
Gradually increasing light
10 yellow light settings
Simulation begins 30 minutes before alarm
Tap Snooze control
Specification:
Brand

Philips SmartSleep

Model

HF3500/60

Weight

1.19 Pounds
Philips SmartSleep Wake-Up Light Therapy Alarm Clock
Our top pick for the best wake-up lights is the stylish and effective Philips SmartSleep Wake-Up Light Therapy Alarm Clock. It provides natural light to ease you out of sleep and comes complete with 5 natural sounds, including bird songs and gentle piano that will make those mornings a little easier to deal with.
It is proven to improve energy, boost your sleep quality, and enhance overall wellbeing. With both dimming sunset and sound effects, it can also help you get to sleep easier, and the alarm clock reacts to the existing light in your room to put you in the right frame of mind to finish your day. The PowerBackUp+ features internal clock settings and keeps the wake-up light going for up to 8 hours, so even if there's a power outage during the night, you can trust it will still wake you up on time. If you need, there's also a snooze button and FM radio to give you some variety. Here are some wonderful salt lamps you might also like.
Key Features:
Improves sleep, energy, and wellbeing
Dimming sunset and sound features
5 wake up sounds
PowerBackUp+
FM radio
Tap Snooze function
Specification:
Brand

Philips

Model

HF3520/60

Weight

2.45 Pounds
Philips Somneo Connected Sleep and Wake-Up Light Therapy Lamp
Our premium pick for the greatest wake up light alarm clock you can find is the Philips Somneo Connected Sleep and Wake-Up Light Therapy Lamp. It boasts an elegant style that will blend in perfectly to any bedroom design, with a rounded design that encourages the idea that this is something that's all about comfort.
It is available in both Standard and smartphone-compatible options, while the AmbiTrack sensor measures the temperature, noise, light, and humidity levels in your room to provide the optimal experience. Because of this, it doesn't matter if you're a light sleep, heavy sleeper, hot sleeper, or perpetually cold sleeper, you can ensure total comfort. The intuitive interface is perfect for anyone to use, while the 4 sun and light themes give you plenty of options for waking up just the way you want to. Finally, its unique RelaxBreathe light breathing program will help you feel calm and collected before you head off to sleep, and the results will astound you. If you are looking for a handy device for your children, make sure to check out our list of the best kids alarm clocks.
Key Features:
Standard or Smartphone enabled versions
AmbiTrack sensor
RelaxBreathe light breathing program
FM radio
Intuitive user interface
4 sun/light themes
Specification:
Brand

Philips SmartSleep

Model

HF3670/60

Weight

3.36 Pounds
A great option for kids who seem to get up on the wrong side of the bed every day, the TIYOON Wake Up Light is a compact and fun option that boasts plenty of color settings as well as adjustable brightness to personalize it to suit them. The 12 hour digital display is clear and easy to read, while there are also plenty of additional icons on the screen. Even so, it doesn't feel too busy, and you can easily distinguish each setting from each other, from the volume to the alarm.
The 10 PM to 7 AM night mode is disturbance-free and helps you sleep like a baby, while the Bluetooth wireless speaker makes this more than a mere alarm clock, but something that you can find a use for no matter what time of day it is. This awesome product is definitely one of the best sleep accessories on the market.
Key Features:
Set lighting time
Adjustable brightness
Wireless Bluetooth speaker
12-hour digital display
5 colorful light modes
10 PM – 7 AM Night Mode
Specification:
Brand

TIYOON

Model

B07RM3XGNP

Weight

12.2 Ounces
Homagical Wake Up Light Alarm Clock
Boasting plenty of expected features as well as a few things that will seem like a bonus, the Homagical Wake Up Light Alarm Clock is truly a, um, magical piece of ingenuity. The sunrise and sunset simulation are there ready to use, while the snooze and dual alarm clock modes make it easy to organize both weekend and weekday alarm settings.
There are 20 brightness levels to choose from, and this can positively impact how easy it is for you to wake up every morning. Such settings are useful for easing into your bedtime routine and will guarantee you're able to shut that brain off once your head hits the pillow. There are 7 colors and 3 LED modes, as well as 7 natural sounds. On top of all of this, the USB port gives you a handy charging option for your phone. To avoid any noise, make sure to use some earplugs for sleeping.
Key Features:
Sunrise / sunset simulation
Snooze and dual alarm clock modes
20 adjustable brightness settings
7 colors, 3 LED modes
USB port
7 natural sounds and FM radio
Specification:
Brand

Homagical

Model

B07ZRFC6YM

Weight

1.3 Pounds
Yostyle Wake Up Light Alarm Clock
The Yostyle Wake-Up Light Alarm Clock is our pick for the best value wake-up light and with easy sunrise and sunset simulation, as well as dual alarm modes and a snooze function combined with its affordability, it's easy to see why we think so.
There are 9 natural sounds that you can cycle through to find the right one for you, or you may already know what you like and want to stick with that for good. If you don't want the sounds of nature, then the FM radio is another option for you to consider. If you're not a fan of the radio, then you can even record your or your partner's favorite tune and set that as the alarm sound. It also doubles as a book light and comes with a 7 color night lamp that you can adjust as you edge closer to nodding off.
Key Features:
Natural sunrise / sunset simulation
Dual alarm modes plus snooze function
9 natural sounds
FM radio
7 color night lamp
30 level warm lights
Specification:
Brand

Yostyle

Model

B07ZSY789M

Weight

1.44 Pounds
Wake-Up Light Buying Guide & FAQ
Features To Look For In Wake Up Lights
Before deciding which of these wake-up lights is the perfect one for you, or even somebody you know, make sure you understand these essential key features to ensure that you find the right product to suit your needs.
Features - Modern wake up lights (as opposed to older ones, like the sun) come with a wide range of features that ensure they will appeal to everybody who needs them. As a wake-up light-slash-alarm clock, you've got the benefit of an FM radio that you can switch on while you're chilling at home, or if you have a favorite breakfast radio show, it will switch on when you see the alarm.
The alarm system is another excellent feature and is crucial for a successful wake-up blight. In some cases, you have dual alarm settings, so you can have one for both weekdays and weekends to save you time, or even one for you and one for your partner if you work different shifts.
To maximize the alarm potential, wake-up light will boast considerate snooze settings for when you need five, ten, or even thirty more minutes of rest. Specific options can also connect to smart homes, and these are mostly compatible with Alexa and Google. You can even find options with USB ports so you can charge your phone overnight if you need to.
Model - The style of the wake-up light may not be as essential as the features, light, or sound settings, but it is always something to consider when buying something that you want to use in your house and bedroom. Considering it will be the last thing you see when you go to sleep as well as the first thing you think about when you wake up, you want it to be at least a little attractive.
Thankfully, brands understand those aesthetics are at least part of what draws us to a product, and because of this, many of these wake up lights could double as a precious ornament or even a work of art. The styles we've selected are distinctive enough so they can appeal to as many people as possible, and alongside more mature styles that would go blend in perfectly to your minimalist home decor, there are also fun and cute options for the mids, or at least those who are still young at heart.
Light Settings - As you'd expect, light settings are an integral part of a wake-up light (who would have guessed that?). Most people are likely to be happy with dual-color settings. That is, one that can help them get to sleep as well as one that can help them wake up, but even the best value wake up lights offer a range of color options.
These include your standard natural lights, but you can also expect Reds and Blues, among a variety of others. You can adjust the brightness of these lights to suit you, as well as decide which lights you want at specific times. Such a variety of colors also provides versatility, and you can use these colors as nightlights or to set the mood when chilling, watching TV, or gaming. These lights can act as Light Therapy, should you need it.
Of course, the size of the bulb is also useful, but you shouldn't always look for the biggest and brightest, especially if you've got a partner who is a light sleeper. The light should be big enough to ease you from sleep, but not so intense that it feels like the sun has risen right on top of your bedside table.
Sound Settings - If you think you will struggle to wake up solely from the light, you can also make use of the multiple sound settings that wake-up light products offer. Aside from the FM radio mentioned in the features, you can take advantage of one of the 'natural' sounds that many lights offer.
These natural sounds can range from rain to ocean waves lapping or crashing on the shore, to whale noises. Some may have white noise, and while this isn't especially natural, it's still beneficial for getting to sleep or waking up.
With these sounds, you can trick your sleepy head into thinking you are in a unique environment. It will feel more comfortable when waking up, and it beats the standard alarm clock ringing in your ear which normally rips you unceremoniously from your sleep. Much like the dawn light, the natural sound will gently nudge you away, which will help you wake up feeling a little better than usual.
Wake-Up Light FAQ
Q: What is a wake-up light?
A: A wake-up light shares many similarities with an alarm clock. In fact, you could consider them upgraded versions of your classic alarm clock, only they come with a twist that will enhance your sleep and help you wake up naturally.
The soft, natural light emitted from a wake-up light illuminates the room much in the way that sunrises do if you leave your curtains or blinds open overnight. As most people prefer not to do this, whether because they want privacy, live on a street with an excess of distracting light, such as signs or streetlamps, or a mixture of both, a wake-up light is a fantastic alternative.
The artificial dawn, also referred to as dawn simulation by some manufacturers, gradually gets brighter and brighter, and this 'tricks' your brain into thinking it is sunrise. Such a phenomenon eases you out of sleep, rather than being torn from slumber like many alarm clocks have a habit of doing. The result is something that feels more comfortable and means you can wake up feeling better and more refreshed even if you don't believe you got a very good sleep.
Wake-up lights are beneficial for balancing hormones, which will have a positive effect on your mood and overall wellbeing. This is not the only benefit, however. A wake-up light alarm will also support morning cortisol response, which reduces grogginess throughout the day and therefore helps you stay focused.
Besides this, you will also experience balanced melatonin, while anyone who experiences depression or Seasonal Affective Disorder (SAD) can also encounter excellent benefits and improved overall mood and health from using a wake-up light.
Apart from helping you wake up in the morning, these products will also help you sleep better. You can also set the light to reflect sunset, which will reduce the sleep issues that many people experience from blue light.
Sign Up Now
GET THE VERY BEST OF GEARHUNGRY STRAIGHT TO YOUR INBOX