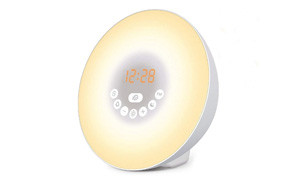 HASAKIE Sunrise Alarm Clock Wake Up Light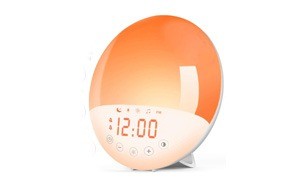 Yostyle Wake Up Light Alarm Clock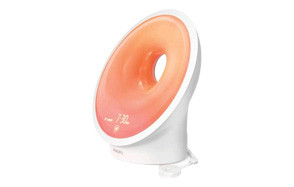 Philips Somneo Wake-Up Light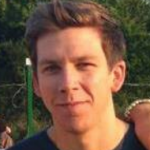 Waking up is hard to do, especially during the winter with short days and dreary mornings. If you struggle to wake up throughout the year and realize you're always rushing to work, the best wake-up lights can solve all of your problems and more.
Ideal for anyone who always feels groggy no matter how much sleep you manage, these wake-up lights are the perfect addition to a bedroom that's already equipped with peak sleep accessories. From memory foam mattresses to sleep trackers, these wake-up lights will help you sleep easily and rise from slumber with ease every morning, too.
The Best Wake-Up Light
Wake-Up Light Buying Guide & FAQ
Features To Look For In Wake Up Lights
Before deciding which of these wake-up lights is the perfect one for you, or even somebody you know, make sure you understand these essential key features to ensure that you find the right product to suit your needs.
Features - Modern wake up lights (as opposed to older ones, like the sun) come with a wide range of features that ensure they will appeal to everybody who needs them. As a wake-up light-slash-alarm clock, you've got the benefit of an FM radio that you can switch on while you're chilling at home, or if you have a favorite breakfast radio show, it will switch on when you see the alarm.
The alarm system is another excellent feature and is crucial for a successful wake-up blight. In some cases, you have dual alarm settings, so you can have one for both weekdays and weekends to save you time, or even one for you and one for your partner if you work different shifts.
To maximize the alarm potential, wake-up light will boast considerate snooze settings for when you need five, ten, or even thirty more minutes of rest. Specific options can also connect to smart homes, and these are mostly compatible with Alexa and Google. You can even find options with USB ports so you can charge your phone overnight if you need to.
Model - The style of the wake-up light may not be as essential as the features, light, or sound settings, but it is always something to consider when buying something that you want to use in your house and bedroom. Considering it will be the last thing you see when you go to sleep as well as the first thing you think about when you wake up, you want it to be at least a little attractive.
Thankfully, brands understand those aesthetics are at least part of what draws us to a product, and because of this, many of these wake up lights could double as a precious ornament or even a work of art. The styles we've selected are distinctive enough so they can appeal to as many people as possible, and alongside more mature styles that would go blend in perfectly to your minimalist home decor, there are also fun and cute options for the mids, or at least those who are still young at heart.
Light Settings - As you'd expect, light settings are an integral part of a wake-up light (who would have guessed that?). Most people are likely to be happy with dual-color settings. That is, one that can help them get to sleep as well as one that can help them wake up, but even the best value wake up lights offer a range of color options.
These include your standard natural lights, but you can also expect Reds and Blues, among a variety of others. You can adjust the brightness of these lights to suit you, as well as decide which lights you want at specific times. Such a variety of colors also provides versatility, and you can use these colors as nightlights or to set the mood when chilling, watching TV, or gaming. These lights can act as Light Therapy, should you need it.
Of course, the size of the bulb is also useful, but you shouldn't always look for the biggest and brightest, especially if you've got a partner who is a light sleeper. The light should be big enough to ease you from sleep, but not so intense that it feels like the sun has risen right on top of your bedside table.
Sound Settings - If you think you will struggle to wake up solely from the light, you can also make use of the multiple sound settings that wake-up light products offer. Aside from the FM radio mentioned in the features, you can take advantage of one of the 'natural' sounds that many lights offer.
These natural sounds can range from rain to ocean waves lapping or crashing on the shore, to whale noises. Some may have white noise, and while this isn't especially natural, it's still beneficial for getting to sleep or waking up.
With these sounds, you can trick your sleepy head into thinking you are in a unique environment. It will feel more comfortable when waking up, and it beats the standard alarm clock ringing in your ear which normally rips you unceremoniously from your sleep. Much like the dawn light, the natural sound will gently nudge you away, which will help you wake up feeling a little better than usual.

Wake-Up Light FAQ
Q: What is a wake-up light?
A: A wake-up light shares many similarities with an alarm clock. In fact, you could consider them upgraded versions of your classic alarm clock, only they come with a twist that will enhance your sleep and help you wake up naturally.
The soft, natural light emitted from a wake-up light illuminates the room much in the way that sunrises do if you leave your curtains or blinds open overnight. As most people prefer not to do this, whether because they want privacy, live on a street with an excess of distracting light, such as signs or streetlamps, or a mixture of both, a wake-up light is a fantastic alternative.
The artificial dawn, also referred to as dawn simulation by some manufacturers, gradually gets brighter and brighter, and this 'tricks' your brain into thinking it is sunrise. Such a phenomenon eases you out of sleep, rather than being torn from slumber like many alarm clocks have a habit of doing. The result is something that feels more comfortable and means you can wake up feeling better and more refreshed even if you don't believe you got a very good sleep.
Wake-up lights are beneficial for balancing hormones, which will have a positive effect on your mood and overall wellbeing. This is not the only benefit, however. A wake-up light alarm will also support morning cortisol response, which reduces grogginess throughout the day and therefore helps you stay focused.
Besides this, you will also experience balanced melatonin, while anyone who experiences depression or Seasonal Affective Disorder (SAD) can also encounter excellent benefits and improved overall mood and health from using a wake-up light.
Apart from helping you wake up in the morning, these products will also help you sleep better. You can also set the light to reflect sunset, which will reduce the sleep issues that many people experience from blue light.