Best Outdoor Motion Sensor Lights in 2022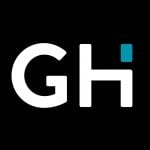 This product guide was written by GearHungry Staff
Last Updated
October 9, 2020
GearHungry Staff
GearHungry Staff posts are a compilation of work by various members of our editorial team. We update old articles regularly to provide you the most current information. You can learn more about our staff
here
.
GearHungry may earn a small commission from affiliate links in this article.
Learn more
For security, safety, and peace of mind, there is nothing better than a set of the best outdoor motion sensor lights to work alongside your smart home alarm system and keep your home protected from creeping things in the night, or even help you find your way down the path after a few too many cold ones.
Our selection of outdoor motion sensor lights offers plenty of options for all households and even office buildings. They boast brightness, large sensor ranges, and exceptional energy efficiency and long life that means you don't need to replace the bulbs often. Compared to the standard patio and porch lights you may have grown up with, they also offer a variety of features that ensure they work for you, and you can customize them to suit your needs while still maintaining the security you want for your home.
Perfect for lighting the way and alerting you to anyone who shouldn't be lurking around your rose bushes, these motion sensor lights have something for everybody, so it doesn't matter if you're upgrading your current system or installing them for the first time, you can find the right set to fill you with confidence.
The Best Outdoor Motion Sensor Light
Aootek 182 LED Solar Outdoor Motion Sensor Light
The Aootek 182 LED Solar Outdoor Motion Sensor Light is a straightforward choice for the best outdoor motion sensor lights. Thanks to its three modes, which include Permanent, Security, and Smart to cover all your outdoor light needs and give you some variety. Additionally, it uses PIR technology that is reliable, while the wide-angle and ultra-bright lights make sure that anyone trying to creep onto your property is blinded in their tracks. The high-efficiency solar panel absorbs lots of sunlight to keep them working throughout the year, and the rechargeable battery also helps with this. It is waterproof and durable, guaranteeing years of safety, security, and peace of mind.
Key Features:
Three modes
Sensitive PIR motion inductor
Ultra-bright lights
High-efficiency solar panel
IP65 waterproof rating
Durable and suitable for long-term use
Wide-angle illumination
Specification:
Brand

Aootek

Model

DG44-02

Weight

1.4 Pounds
LEPOWER 35W LED Outdoor Motion Sensor Light
Available in two colors to match your home or garage, the LEPOWER 35W LED Outdoor Motion Sensor Light is a useful addition to any home. The three head motion detection captures movement from all possible angles, and you can also adjust them to target hard-to-reach and regularly shadowed areas to maximize safety. The 50,000-hour lifespan is one of the most dependable and impressive around. With a 72-foot maximum sensor range, it's perfect for both the front and back of the house, whether you want to keep things safe or keep the party lit all night long. If you like this handy product, you might also like these beautiful and practical outdoor solar lights.
Key Features:
Two colors
3 head motion detection
Super bright and energy efficient
Adjustable design with easy installation
IP65 waterproof rating
50,000 hour lifespan
72 foot maximum sensor range
Specification:
Brand

LEPOWER

Model

DS-90-934A-10

Weight

2.25 Pounds
SEZAC Outdoor Motion Sensor Light
The SEZAC Outdoor Motion Sensor Light is one of the best outdoor motion sensor lights. This setup is battery operated and solar-powered to ensure consistent performance and guarantee safety once the sun sets before you get home from work. It boasts three intelligent light modes, including a dim long light, strong light sensor, and motion sensor options so you can find the perfect setting to suit you. When activated, the 42 ultra-bright LEDs wash the area in light, while the installation is as hassle-free as you could hope for. Perfect for gardens, patios, driveways, and paths. There is plenty to appeal to you right here. For the absolute safety of your home, make sure to have a reliable security camera installed, too.
Key Features:
3 intelligent light modes
IP65 waterproof rating
2,000 mAh rechargeable battery
Ultra-bright solar lights
Easy installation
42 LED lights
Suitable for gardens, patios, driveways, paths
Specification:
Brand

SEZAC

Weight

1.98 Pounds
Hmcity Outdoor Motion Sensor Light
Using an enhanced PIR motion sensor, the Hmcity Outdoor Motion Sensor Light is a highly accurate choice that also boasts a broad detection angle that measures 120-degrees to provide one of the most comprehensive sensors that you can find. It uses a high-efficiency solar panel that makes the most of the daylight, while the 120 LEDs provide exceptional brightness perfect for those cold winter nights where you just want to get inside. It also comes with an IP65 waterproof rating, and it contains the components in durable ABS plastic to prevent weather (or even critter) damage to keep them in top condition throughout the year and beyond. If you want to equip your home with the latest technology, a smart doorbell is also a must-have, so choose one from our list.
Key Features:
Enhanced PIR motion sensor
120-degree detection angle
High-efficiency solar panel
120 LEDs
IP65 waterproof rating
Durable ABS casing
12 month warranty
Specification:
Brand

Hmcity

Model

HM-2

Weight

14.8 Ounces
Mr. Beams Ultra Bright Outdoor Motion Sensor Light
We've not just selected the Mr. Beams Ultra Bright Outdoor Motion Sensor Light because of its name (which we all know is the best out of all products we've selected). It also comes with plenty of features to make it stand out as one of the most affordable options on the list. The pack contains two spotlights with 400 lumens each, and these operate on an automatic motion sensor as well as using a 20-second automatic shutoff to conserve energy. It will provide 400 square feet of coverage, making it ideal for driveways and smaller backyards, and as the casing is so sturdy, you can trust it in any climate come sun, rain, snow, or sleet. If you want only the best for your home, check out our selection of the best door alarms on the market, too.
Key Features:
2 pack
400 lumen brightness
Automatic motion sensor
Suitable for any climate
Provides 400 square feet over coverage
Battery operated
20-second automatic shutoff
Specification:
Brand

Mr. Beams

Model

MB392-BRN-02-13

Weight

9.9 Ounces
JJC LED Outdoor Motion Sensor Light
Boasting both ETL and DLC certification, the JJC LED Outdoor Motion Sensor Light is one of the most professional and reliable choices you will find. It is perfect for offices, but it will also perform admirably at home to keep your home safe during those dark and stormy nights. There are three working modes to give you some customization, and the high sensor angle covers an impressive 180-degrees that ensures nothing will get by without it noticing. With dual-head, super-bright lights, you can easily find your way up the garden path without tripping over the dog toys, too. To keep your mind absolutely at ease, install reliable smart locks in your home, too.
Key Features:
2 colors
High sensor angle of 180-degrees
3 working modes
50,000-hour lifespan
Dual-head super bright lights
ETL and DLC certification
IP65 waterproof rating and anti-rusting
Specification:
Brand

JJC

Weight

2.14 Pounds
Glorious-Lite LED Outdoor Motion Sensor Light
The Glorious-Lite LED Outdoor Motion Sensor Light delivers what is up there as one of the brightest lights we've ever seen, at least when it comes to motion sensor lights. You get 3,000 lumens for a super bright light that will ensure your entire driveway or porch is bathed in light. With a 72-foot motion sensor range, it's perfect for covering even larger areas than your standard suburban home. The durable aluminum casing protects the components, and as it has an IP65 waterproof rating, it's as safe over the rainy season as it is throughout the summer. It uses AC hardwired power to keep it operating at all times, while the 180-degree sensing angle ensures it covers as much as possible. For more amazing devices for you home, check out our selection of the best-selling smart home devices of the year.
Key Features:
3,000 lumen super bright light
72-foot motion sensor range
Durable aluminum casing
IP65 waterproof rating
50,000-hour lifespan
AC power hardwired operation
180-degree sensing angle
Specification:
Brand

Glorious-Lite

Model

EEE-SL-n931AC-BK

Weight

2.05 Pounds
Heath/Zenith HZ-5411-WH Outdoor Motion Sensor Light
The Heath/Zenith HZ-5411-WH Outdoor Motion Sensor Light comes with heavy-duty construction and a 70-foot maximum detection range that you can adjust to best suit your needs. It is mountable on both the eaves and the wall, giving you some flexibility when it comes to installation, and there is also a manual override if you ever need to change the settings for different times of the year. You can select a light timer that means it will automatically switch on when the sun goes down for the evening. This feature will ensure you can get from the car to the front door safely.
Key Features:
Heavy-duty construction
150-degree motion sensing angle
70-foot maximum detection range
Adjustable detection range
Eave and Wall mountable
Manual override capability
Selectable light timer
Specification:
Brand

Heath/Zenith

Model

511101

Weight

1 Pound
Harmonic LED Outdoor Motion Sensor Light
Perfect for providing optimal security for your home without bringing in a night watchman, the Harmonic LED Outdoor Motion Sensor Light provides a 60,000-hour lifespan to keep your home lit for years. It uses three super bright light heads to target light to different areas, and the PIR motion sensor provides dependable results that won't have the lights switching on and off all night at the light drop of a leaf. You can adjust the angles, while the 50-foot maximum sensing range is also useful, and if you don't have that much space to work with, you can adjust to suit you. To equip your home with the latest safety devices, browse or list of the top keyless door locks everyone is buying at the moment.
Key Features:
60,000 hour lifespan
3 super bright light heads
PIR motion sensor
Adjustable angles
50 foot sensing range
Easy installation
Multiple modes and sensitivity 
Specification:
Brand

Harmonic

Weight

2.79 Pounds
Outdoor Motion Sensor Light Buying Guide & FAQ
Features to Look for in Outdoor Motion Sensor Lights
If you've picked out a few products that have caught your eye but are still unsure which are the best outdoor motion sensor lights for your needs, we're here to help. Check out our top features to look for in outdoor motion sensor lights to ensure you choose the perfect set for your home and peace of mind.
Power Source - There are three types of power sources that you will encounter when searching for the perfect set of outdoor motion sensor lights. These are hardwired, battery, and solar power. As we will discuss solar power in more detail below, we'll focus on hardwired versus battery here.
A hardwired power source is more reliable, as it will work at all times by being connected to the mains. However, this also means it can consume more electricity, as it requires constant power to operate, which also means installation could be a little complicated.
Conversely, a battery-powered option does not demand such installation. It will work as long as the battery is charged. This reduces energy consumption, but it also means you will need replacement batteries on hand to ensure they do not run out while on the job. Rechargeable batteries are best, as you can alternate between two or three while charging any that have run out of juice.
Solar Power - Solar outdoor motion sensor lights are arguably the best type of lights to choose as they do not require you to keep them connected to the main circuit, nor do they require batteries to replace and charge.
Instead, they are powered by the sun, which is more energy-efficient and better for the environment. However, you should make sure you place them in an area that receives plenty of sun exposure throughout the day to charge them.
Solar lights are ideal if you only want them to activate upon detecting motion. If you prefer your lights to be on all the time, you are better off getting hardwired or battery-powered options.
Sensor Range - An adjustable sensor is a useful feature to consider to ensure your light covers a broad enough area. A bigger sensor range allows the lights to activate from motion further away, and some sensors can cover an area up to just over 70 feet.
This is useful for warding off potential thieves if you have a large driveway, but they are also ideal for illuminating darker areas from as far away as possible. This is perfect for dark alleys down the side of the house, as well as your back patio, where you can use the Always-On function to keep the area lit all night. You can use this function when entertaining guests without needing to wave your hand to activate the sensor every few minutes.
You can also choose a small sensor range, and most use this to prevent the lights switching on when animals or cars pass on the road at the end of the driveway. This will prevent the lights from switching on too often, saving the battery and preventing any neighbors' complaints.
Lighting Type - Determining which lighting type is right for you comes down to your preference of features. The most popular, and arguably most effective lighting type is called Passive Infrared, or PIR. This lighting type detects body heat and triggers the light when it recognizes the heat source approaching or covering too much of the sensor.
You should also think of the type of bulbs used in your motion sensor. Most will work with rows upon rows of LEDs, which are more energy-efficient and also longer lasting. However, other models will use standard bulbs, as you would find inside the house or on regular porch lights. Again, this comes down to what you prefer. While LEDs will last longer, it is easy to argue that they do not look as 'nice' as bulbs do.
Outdoor Motion Sensor Light FAQ
Q: How do outdoor motion sensor lights work?
A: Wireless outdoor motion sensor lights work like any other type of motion sensor product, and it's almost certain you have encountered lights like this before. However, just because you have encountered them before and have an idea of how they work doesn't mean you actually know how they work. Unfortunately, they sense motion and switch on, is not a sufficient answer, so what's really going on with motion sensor lights?
To put it simply, motion sensor lights use little 'eyes' that identify infrared waves. When something that radiates heat, such as a person, cat, dog, rabbit, or any other type of animal, and cars, moves within range of these lights, the sensors recognize the movement. This triggers an activation that switches the lights on.
However, the sensors have a finite range, so don't expect to trigger the lights from across the street. Instead, there are sensor ranges. The maximum range for a motion sensor is typically around 72 feet, although this varies by brand.
Motion sensor lights come with both positives and negatives. They are useful for lighting the path after dark, and they are also useful for stopping potential thieves in their tracks. Despite this, they can also be a nuisance, such as when neighborhood cats or dogs trigger the sensors, which can be irritating, especially if the light is bright enough to illuminate the entire street at unsociable hours.
Q: How do I keep my outdoor motion sensor lights on all the time?
A: While many people prefer to rely on the motion-activated operation of motion sensor lights, others may prefer to keep the lights on at all times. This usually happens in dark or at least shaded areas more often than not, including alleyways between houses or tall trees block the lights.
If you want to keep your lights on at all times, you need to flip the switch off and then turn it back on straight away. By double flipping, you can override the standard motion-sensor function, keeping the lights on at all times.
Some lights may make this process even easier thanks to the multiple operating modes and a manual override function. It's possible that you can select the Always On setting directly from the unit.
It is best to do this as it gets dark to make sure the light is definitely on and does not switch off after you vacate the area.
When you want to switch the lights back to their standard motion sensor operation, repeat the process by double flipping or change the mode on the casing.
Keeping your lights on at all times will consume more electricity. On the other hand, it can ensure confidence when people are traveling down dark passageways, protecting them from something malicious, or injuring themselves by tripping over a rake, wheelbarrow, or any other garden tools which may have been left out.
Q: How to install a motion sensor light?
A: If you have an outdoor light already installed, you should find it easy enough to install a motion sensor light in its place. Switch the power off at the mains to prevent any accidents and remove the existing light from the wall.
When you have done this, you can begin installing your motion sensor light. Connect the cables to the main circuit and insulate them with electrical tape to protect the wires from possible damp. Once connected, you can fix the light on a wall. Hopefully, you can use the same drill holes as before. If not, you will need to re-drill and possibly fill in the holes you are no longer using.
When you have fixed the casing to the wall, install the light switch (if there is one), and turn the power back on. If you have done it correctly, your light should activate when it detects motion.
If you don't trust yourself to do this, you can always hire a professional to ensure the job is done safely and properly.
However, you may use solar-powered lights, and as these do not require electricity to run, you don't need to go through any tricky electrical DIY. Instead, you need to fix the light to the wall, making sure it can get enough sunlight to power it, and voila. You should check no wires are running through the part of the wall where you plan to install the motion sensor lights for extra safety.
Q: How to adjust a motion sensor light switch?
A: Many motion sensor lights will come with a specific sensor range. With some models, you cannot adjust this. However, you will probably prefer one that gives you the ability to adjust the sensor settings if you want to. This will provide better customization and greater flexibility to ensure you can make it work for you without the sensor being too sensitive or not sensitive enough.
Ideally, you'll want to measure out the range on your driveway, side alley, or patio, but this isn't always necessary, and it also depends on where you install the light. Once you have decided where the light will go, make sure it works, and then climb your ladder to locate the settings console.
Here, you should find several switches, including the On/Off switch, and a switch for Range (either this or Sensitivity). Depending on the brand, you can adjust the range in increments, so look for one that suits you.
It is better to start on the lowest sensitivity first to test it and then move up until you are satisfied.
Sources:
How To Choose And Install Motion Detector Lighting - Family Handyman
Sign Up Now
GET THE VERY BEST OF GEARHUNGRY STRAIGHT TO YOUR INBOX