Best Book Lights In 2022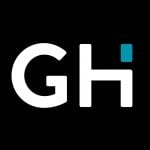 This product guide was written by GearHungry Staff
Last Updated
May 27, 2019
GearHungry Staff
GearHungry Staff posts are a compilation of work by various members of our editorial team. We update old articles regularly to provide you the most current information. You can learn more about our staff
here
.
GearHungry may earn a small commission from affiliate links in this article.
Learn more
Lots of people are unwilling to forego the tactile pleasures of real books in favor of the soulless digital screen. For them books possess a life-affirming quality no electronic device could ever hope to challenge. But while reading in bed is a quiet indulgence with few equals it's not always such a great experience for the person next to you who is covering their head with the pillow. They're not wondering how the narrative is going to unfold as you turn the page, they're wondering when the hell you're going to turn off the light so they can get to sleep. Enter the book light. These handy, portable devices bring just the right amount of light to bear on the page so that you can read and others can drift off to slumberland. The following are the best book lights for 2019.
The Best Book Light
Energizer Clip On Book Light
The Energizer Clip On Book Light is compact versatility, contemporary portability and overall affordability all rolled into one. The durable spring loaded clip attaches effortlessly to any agreeably flat surface and holds fast while you read. Attach it to the headboard, the desk, the night stand or right to the cover of the book itself.
It provides a shaft of light wide enough to illuminate the book page but not so big as to spill over to the rest of the bed. And, at 14 lumens, it's not enough light to keep anyone else awake. The light is powered, as you might imagine, by 2 Energizer CR2032 batteries. Which are coin-style lithium-ion batteries that are easy to find and buy.
This book light emits a soft, warm LED light that is easy on the eyes and perfect for lighting pages of type. If you need to adjust the direction of the beam for any reason it's quickly and easily done due to the infinitely adjustable rubber neck. There are more expensive book lights out there and ones with batteries you can recharge. But there are none, in our opinion, that match the Energizer Clip on Book Light for its combination of convenience, light weight, portability and overall build quality. Which is why it was an easy pick for our Best Choice. Make sure you also check our guide to the best desk lamps.
Key Features:
Advanced LED technology.
Uses 2 Energizer batteries.
14 lumens of white LED light.
Flexible neck adjusts easily.
Large, spring loaded clip.
Lightweight and compact.
Specification:
Brand

Energizer

Model

FN2BU1CS

Weight

1.6 Ounces
Raniaco Rechargeable LED Book Light
The Raniaco Rechargeable LED Reading Light provides an even dozen LED bulbs that spread the illumination joy evenly while allowing you to adjust to 3 different brightness levels. The lowest levels is perfect for when your bedmate is trying to get to sleep. The medium level is great when you need to bring a bit more light to bear on a larger book. And the highest level allows you to set the Raniaco on the nightstand and read without having to make ultra-fine adjustments.
This LED book light comes with a rechargeable lithium-ion battery. That battery is charged either via the built in USB cord or by using the available AC adapter. Use the USB cord to plug it into the power bank or even your laptop or use the AC adapter when other power sources are unavailable. The point is you're almost never at a loss to use and/or charge up your light.
From a functional standpoint the Ranaico book light is as versatile as they come. The spring loaded clip takes a firm grasp of the headboard, the edge of the nightstand, the workbench, the rolling table, the grill or your favorite book (should it be a hardcover) while the neck displays extraordinary flexibility so you can bring the 12 LEDs to bear on the task with ease and precision.
Should you decide to put the Raniaco to work elsewhere in the house you can set it up using its wide, stable base anywhere it's needed. In the kitchen, in the garage, in the basement or attic or on the deck to add safety after the sun goes down. It's one of those small devices you're likely to find yourself using over and over in myriad ways. If you love reading, check out our list of the best books for men of all time.
Key Features:
3 levels of brightness.
USB charger included.
Rechargeable Lithium-ion battery.
Plug in option available.
12 LED bulbs.
Specification:
Brand

Raniaco

Model

RALAMPS003

Weight

4 Ounces
Kootek Clip-On Book Light
The Kootek Clip-on Book Light has a more traditional desk lamp profile but don't let that fool you. It's extremely versatile, extremely reliable and provides eye saving soft LED light in two different brightness levels at the push of a button. That desk lamp aura is no mistake as the designers here are encouraging people to think beyond the functional confines of lighting up a page of their favorite novel. There's no reason why you can't use this in the kitchen, the living room, the study, your home office or your corporate office.
The Kootek Book Light has 10 soft light LEDs that produce a maximum of 100 lumens. That's more than enough for your desk or to light sheet music while you're playing the piano or violin. Put it in the closet to add that little bit of convenience that has always been missing there. Or use the low light setting, clip it to the headboard and use it for a bit of night reading before you drift off to dreamland.
While there's no doubt it fulfills its role as a book light with aplomb it has to be said that the real charm of this light is all the other things you can do with it: from a desk lamp in your home office to a work light in the garage. Buttressing that versatile nature is the fact that you can recharge the battery using the (included) USB cord or you can opt out and simply plug the light into the nearest wall socket using the optional AC adapter. No matter how you want to roll the Kootek rolls with you. You may also like some of these stylish bookcases from our list, so check them out.
Key Features:
10 LED bulbs.
AC adapter and USB cord included.
Rechargeable Lithium-ion battery.
Wireless portability.
2 brightness levels.
Specification:
Brand

Kootek

Model

DL05

Weight

1.15 Pounds
LuminoLite Rechargeable LED Neck Light
We leave behind the comfortable, familiar 20th century profile of the Kootek to embrace the 21st century with the LuminoLite Rechargeable LED Neck Light. Part lamp, part sculpture, part conversation piece this LED Neck Light takes a back seat to no one in the versatility department. At the end of each tentacle is 1 narrow beam spot light and 1 wide beam flood light that give you the option of keeping your experience close in or widening it out if there's no one else in bed with you who needs to get to sleep.
But the LuminoLite LED Neck Lite is more than just a flexible curiosity and it isn't confined to only shining when it's hanging around your neck. That's because the rigid control panel segment doubles as a stand. Just twist the ends up and away and you've now got a table lamp. You can even coil the lamp and use one of the ends as a base. It's up to you. It's the kind of functional versatility we love to see in contemporary design.
But the Neck Lite isn't just an indoor cat. Hang it around your neck when you take the dog for a walk to add a bit of security. Keep one in the car so the kids can read or play in the back when you're on long drives. Or keep one in your toolbox so that you're always able to bring light to bear in hard to see areas on the job. The battery is fully rechargeable via the included micro-USB cable and you can expect anywhere from 7 to 40 hours of performance from a single charge.
Key Features:
2 spots and 2 flood lights.
Infinitely flexible neck.
Set brightness at each end independently.
Micro USB cable included.
Rechargeable Lithium-ion battery.
Specification:
Brand

LuminoLite

Model

4332816386

Weight

3.84 Ounces
LuminoLite LED Bookmark Book Light
Of all the book lights on our best book light list this might be the best looking. Of course taste is subjective, but if we had to pick one based solely on its looks we'd choose the LED Bookmark Book Light from LuminoLite. The Warm Bookmark Book Light provides a generous but not overpowering 28 lumens of soft, warm LED light that's perfect for discrete reading in bed or studying in the dorm room after hours when your roommate is asleep.
The 3000K light is considered eye safe and the best light temperature for reading. It's glare free and won't give you headaches by kicking back nasty reflections from the pages of the book. That light is also adjustable to 4 different levels of brightness and the rubber coated flexible neck means you can bring whatever intensity you choose to bear exactly where you need it.
The Bookmark Book Lite clips to your book or your clipboard or your headboard or anywhere else you want to clip it. If you'd rather use it as a stand-alone lamp the base flexes in both directions to allow it to stand up on the end table, kitchen counter, night stand or workbench. It's extremely light at just 1.5 ounces so when they say you can use it as a bookmark too they mean it. A great gift for students, lawyers or anyone else.
Key Features:
28 lumens of soft warm light.
Doubles as a bookmark.
Extra-large rechargeable battery.
Rubber coated adjustable neck.
1 hr charge = 8 hrs performance.
Specification:
Brand

LuminoLite

Model

3000K

Weight

2.08 Ounces
LuminoLite Rechargeable 7 LED Book Light
This is another book light out of the War of the Worlds school of design. But in spite of its alien design DNA it works just fine here on earth in a (limited) variety of settings from the bedroom to the kitchen to the basement and much more. The spring loaded clip will provide a vise-like grip on just about anything you can clamp it to, while the base, at 2.5 x 1.5 inches, is large enough to keep it upright no matter what light position you choose.
One thing we noticed right away about LuminoLite 7 LED book light was the disconnect between the marketing photos and reality when it came to the size of this lamp. In the pics it looks way too big to clip onto a book. But when you unbox it you realize it's actually the perfect size for a little light bedtime reading. The 6 LED bulbs generate 3000K soft, warm light that's easy on the eyes and easy on your bedmate when they're trying to sleep.
The flip side of this light being the perfect size for reading is that it's probably too small to use on the deck or for doing any serious work on the car or in the workshop. You can set it up on the kitchen counter and use it to read recipes or keep one in the backseat of the car for the kids, but it's primarily a book light and that's just fine. You can combine this lamp with one of the best business books from our list.
Key Features:
3 modes with 9 total brightness levels.
3000K warm SMD and 6000K white SMD LED.
Soft diffused light for optimal eye care.
3 power modes to choose from.
Android micro-USB cable.
Infinitely flexible neck.
Specification:
Brand

LuminoLite

Weight

1.6 Ounces
Carson PageGlow Rechargeable LED Reading Light
The final item on our list of best book lights is the Carson PageGlow Rechargeable LED Reading Lamp. There is no doubt what you use this lamp for. It's not going to help you change the oil in your car or build furniture or even provide an emergency light to keep in the glove compartment. This light is for reading. In bed. At night.
To that end it offers 3 cool white LED bulbs that project light horizontally across the surface of the page. Because they're not dropping light down from above there's zero disruption to anyone else's sleep. The device features 3 stage dimming that is controlled via a well placed thumb switch on the spine and the clear, impact resistant plate holds the page down so that the LEDs can do their thing.
There are actually two different versions of the PageGlow available that will appeal to different folks for different reasons. The battery powered version runs on 3 AAA batteries and as such is a bit heavier than the plugin version. That plugin version uses a USB cable that can source power from your laptop or power bank. And when you're done with either version just slip it into the durable carrying pouch, cinch it up and you're ready to go.
The PageGlow is not a font of versatility but it does make a case for itself as the best book light for low impact bedtime reading. You're also going to find yourself using it on overnight flights and on camping trips.
Key Features:
3 cool white LED lights.
7.3 x 5.4 x 0.9 inches.
Intended for standard paperbacks.
Ergonomic thumb-driven controls.
USB recharging cable included.
Protective cloth pouch.
Specification:
Brand

Carson

Model

PG-10R

Weight

8.6 Ounces
Sign Up Now
GET THE VERY BEST OF GEARHUNGRY STRAIGHT TO YOUR INBOX