Last updated:
23 Oct 2020
8 Best Book Lights (Review) In 2021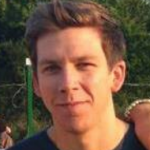 This product guide was written by Jordan Carter
Support us! GearHungry may earn a small commission from affiliate links in this article.
Learn more
Lots of people are unwilling to forego the tactile pleasures of real books in favor of the soulless digital screen. For them books possess a life-affirming quality no electronic device could ever hope to challenge. But while reading in bed is a quiet indulgence with few equals it's not always such a great experience for the person next to you who is covering their head with the pillow. They're not wondering how the narrative is going to unfold as you turn the page, they're wondering when the hell you're going to turn off the light so they can get to sleep. Enter the book light. These handy, portable devices bring just the right amount of light to bear on the page so that you can read and others can drift off to slumberland. The following are the best book lights for 2019.
The Best Book Light