Best Pasta Makers In 2022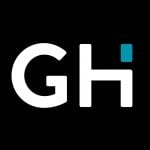 This product guide was written by GearHungry Staff
Last Updated
June 3, 2019
GearHungry Staff
GearHungry Staff posts are a compilation of work by various members of our editorial team. We update old articles regularly to provide you the most current information. You can learn more about our staff
here
.
GearHungry may earn a small commission from affiliate links in this article.
Learn more
Homemade anything is just better than what you buy in the store. It doesn't matter if it's popcorn, waffles, donuts, or even margaritas, it is so much more satisfying when you've worked and crafted it yourself. The best pasta maker is no different, and if you've got a passion for all things Italian, it only makes sense for you to make your favorite dinner ingredient at home and wow your friends and family with homemade pasta they will rave about from here to Naples.
The Best Pasta Maker
Marcato 150 Atlas Pasta Maker
Our number one pick for the best pasta maker is the sleek and stylish Marcato 150 Atlas Pasta Machine which will transport your kitchen right into the heart of Italy. It comes with 3 pasta shapes to make lasagne, fettuccine, and tagliolini at home.
The hand crank makes it easy to operate and makes you feel you've accomplished something compared to automatic pasta makers, and if you get bored with the three standard pasta types, there are 12 additional attachments available to explore your pasta passion further.
You may find it a little difficult to clean by hand, especially at first, but with such excellent results, you won't mind. With it, you can enjoy restaurant-quality pasta or indulge in old family recipes any night of the week. If you would also like to be able to prepare homemade bread, be sure to pick your favorite bread machine from our list.
Key Features:
The machine can roll and cut pasta dough to produce traditional fettuccine, lasagna, and Tagliolini
Compatible with 12 different pasta cutting accessories
Can roll pasta dough to sheets to up to 150mm wide and can create sheets at 10 different levels of thickness; between 0.6 to 4.8mm
Includes pasta cutter, hand crank, clamp and complete instructions
Specification:
Brand

Marcato

Model

8320

Weight

5.42 Pounds
Easy to use
Solid build
Precise cuts
A little complicated to clean by hand
Our second pick is the Imperia Pasta Maker which is heavy duty and durable product built to last through the generations. The traditional style will make you feel right at home (even if you have no Italian blood), while the easy-to-use functionality ensures a good time all around.
It has a wood grip handle and easily lockable adjustments, and the double cutter head allows for a variety of fresh pasta styles to let you experiment. Once you've mastered these, you can also buy additional attachments to further your knowledge and show off to the whole neighborhood.
We love how easy it is to clean, but you may have a little trouble with the clamping system at first. However, this could just be you getting used to it, and soon enough you'll be making pasta like a pro. And for everybody's favorite breakfast, pick your perfect waffle maker from our list.
Key Features:
Comes with a 6-inch wide pasta roller and a double cutter head
Compatible with a variety of add on attachments
Machine adjustment dial that is easy to lock when using
Wooden handle grip that allows for easy and smooth-rolling of pasta sheets
Specification:
Brand

Imperia

Model

150

Weight

7.61 Pounds
Additional attachments available
Makes great pasta
Easy to clean
Philips Compact Pasta And Noodle Maker
The Philips Compact Pasta and Noodle Maker is one of the most kitchen friendly options around and is perfect for those lacking space on their countertops. A lack of space shouldn't mean you miss out on fresh pasta, though, and with its space-saving design, you can slot it in comfortably next to your toaster with no issues.
It takes 18 minutes to knead and extrude, so it's not the quickest model and you may also struggle with the cleaning. However, the 3 pasta discs give you plenty of options, even if you can find more variety in cheaper models. It's easy to use and has a built-in disc storage to keep everything organized and out of the way, plus, the transparent dough chamber is fun and almost calming to watch if you're looking to achieve a state of pasta-inspired zen. You may also like some of the best popcorn machines from our list, so check them out.
Key Features:
Kneads your pasta dough and pushes out your perfectly formed pasta complete in 18 minutes
Made with a technologically advanced stirring bar design that features angled multi pins that make sure that all the pasta ingredients are completely incorporated
Designed with a long kneading tube that ensures that your pasta dough is kneaded in a consistent manner
Detachable components that can be easily taken apart for cleaning and just as easily assembled together for use
Specification:
Brand

Philips Kitchen

Model

HR2372/05

Weight

10.36 Pounds
Built-in disc storage
Easy to use
Compact for easy countertop placement
GOURMEX Manual Pasta Maker Machine
When we first picked up the GOURMEX Pasta Machine, the quality of the materials and craftsmanship was totally apparent. Made from heavy-duty stainless steel, every part is put together perfectly and it feels completely solid. It's no surprise Gourmex provides a lifetime guarantee with the product – it doesn't look like you'll ever have to use it. Plus, it's finished in shimmering red paint and chrome, giving it a classic Italian feel.
It comes with a double cutter head (that can cut wide fettuccine or narrow spaghetti) and an adjustable thickness dial with seven different thickness settings. This versatility makes it possible to make pretty much any style of pasta with ease. It secures the countertop with a clamp and has a compact design that's easy to clean and doesn't take up too much space in the cupboard. You may also like some of the best rolling pins from our list, so check them out.
Key Features:
Made from heavy-duty stainless steel for durability 
Seven adjustable thickness settings 
Double cutter head for fettuccine and spaghetti 
Compact, easy-to-clean design 
Lifetime guarantee
Specification:
Brand

GOURMEX

Model

52150000

Weight

5.99 Pounds
Italian-style paint job 
Made from high-quality materials 
Easy to clean 
Philips Pasta And Noodle Maker
For those short on time and energy, the Philips Pasta and Noodle Maker is the perfect option, especially if you want the highest quality around. As our premium choice, it boasts superb performance and results, while also eliminating all (okay, most) of the stress you get with traditional handmade pasta.
As a pasta machine, it mixes the dough automatically and makes a pound of fresh pasta in just fifteen minutes so it's ready for dinner before the kids get home from god knows where. The multiple discs give you the option of variety for penne, fettuccine, spaghetti and lasagne, while the cleaning tool makes it a breeze to clean up, and that's the only heavy lifting you'll need to do. You'll also get a free cookbook to get you started and the parts are easy to store in a smart storage drawer. However, some pieces seem a little fragile for the price, so take care.
Key Features:
Automatic mixing
4 shaping discs
Free recipe book
Smart storage drawer for parts
Specification:
Brand

Philips

Model

HR2357/05

Weight

16.5 Pounds
Cleaning tool included
Pasta in 15 minutes
Electronic operation
Some parts are not as durable as manual models
Cestari Ultimate Pasta Maker
With a unique 9 position dial and quality materials, the Cestari Ultimate Pasta Machine is worth the extra money you need to fork out to buy it. This pasta maker is one of the finest manual options around, with a sleek chrome finish that enhances the look in both traditional and modern kitchens.
You can cut or roll pasta or noodles at your desired thickness, and the smooth crank ensures a satisfying experience every time. Unlike other pasta machines, it has a suction cup on the base to keep it secure and prevent shifting which avoids any countertop damage, although if this isn't sufficient, there's a clamp included, too. It is one of the easiest to clean pasta machines around, but the roller, while pretty good, still feels like it's missing something and you might run into a bit of trouble with it sooner than you'd like. It also makes an ideal gift for foodies in your life.
Key Features:
Quality build materials
9 position dial
Versatile pasta applications
Suction base
Specification:
Brand

Cestari

Model

Pasta Maker 150

Weight

7.8 Pounds
Smooth crank
Easy to clean
Countertop clamp
Roller is not as high quality as other options
Gourmia Electric PastaMazing Pasta Maker
Our second electric option is the Gourmia Electric PastaMazing Pasta Maker which boasts a high-powered motor for speedy results and claims it will make the perfect pasta in just 5 minutes. For proper pasta heads, this is fantastic news, but purists may think it's not right to rush these things.
If you're in a hurry, though, there are few options better and while it's electronic, it's not too much more expensive than other manual options. It comes with 6 pasta discs to bring some variety into your meals (and means you can have pasta 6 days a week and save one for pizza or something).
There is a slight learning curve, and you'll likely have a few trial runs to find the right dough consistency, but once you've mastered it you're likely to never see friends and family again, because who needs them when you've got fettuccine for days. For more amazing products for your kitchen, check out our guide to the best panini presses.
Key Features:
High power motor
5-minute operation
6 pasta discs
Removable mixing bowl
Specification:
Brand

Gourmia

Model

GPM-100

Weight

1 Pounds
Easy to store
Simple clean up
Noise-free
Takes a while to learn the right dough consistency
VonShef 3 in 1 Pasta Machine
Our final selection in our search for the best pasta maker is the VonShef 3 in 1 Pasta Machine which boasts multi-functionality with a variety of attachments to make all your favorite pasta types and even some you've never heard of before, too. It is fully adjustable to find your desired pasta thickness, and the table clamp keeps it secure to prevent shifting and ruined dinners all around. You'll also get measuring tools and cutters and it is perfect anyone sick of store-bought packets of pasta.
It's sleek design and reasonable price is enough to catch the eye, but the lack of thorough instructions or recipe books means it's not ideal for those just starting on their pasta making journey. For more experienced pasta lovers, though, you'll get a kitchen gadget that looks good and delivers excellent results at an excellent price.
Key Features:
Multifunctional operation
Fully adjustable
Table clamp
Sturdy retro design
Specification:
Brand

VonShef

Model

07/252

Weight

11.75 Pounds
Multiple pasta cutters included
Measuring tools
Reasonable price
No instructions or recipes means it's not ideal for beginners
KitchenAid KSMPRA 3-Piece Pasta Roller
KitchenAid is one of the biggest names in the world of kitchen appliances. So, when we were researching this article, we knew we'd have to check out what they have to offer. The KitchenAid KSMPRA 3-Piece Pasta Roller is probably the best looking pasta maker on this list. The designers have clearly taken their design inspiration from the 1950s and 60s Italy. This style has become hugely popular in the kitchen industry and it's a great way to add some color to your cooking space. 
It's worth noting that this listing is just for the 3-piece Pasta Roller set. The red machine is a KitchenAid mixer and the attachments are designed to fit any KitchenAid mixer. The set includes a pasta roller, Fettuccine cutter, Spaghetti cutter, and a cleaning brush. The pasta roller is designed to roll six-inch sheets of pasta and has eight thickness settings to choose from. If you don't already have a KitchenAid mixer to power these attachments, it will start to get pretty expensive. But, at least you know you're buying a pasta roller from the country that invented them.
Key Features:
Set of three attachments – pasta roller, Fettuccine cutter, and Spaghetti cutter
Needs a KitchenAid mixer to power it 
Comes with a cleaning brush 
Made from stainless steel 
Made in Italy
Specification:
Brand

KitchenAid

Model

KSMPRA

Weight

7.5 Pounds
Designed and made in the home of pasta 
Can be used for three different styles 
Consistent and impressive results
Doesn't work without a KitchenAid mixer 
Difficult to clean
If you're looking for an affordable and easy-to-use pasta machine, this one from Sailnovo might just be the perfect option for you. It's a manual pasta maker so you'll have to apply a bit of elbow grease to get the perfect results, but it's much cheaper than an electric machine. It comes with two stainless steel cutting blades (2.0mm Vermicelli & 4.5mm Fettuccine) and seven dough thickness settings (0.5mm – 3mm) so you can change the thickness of the pasta you want. 
Made from heavy-duty stainless steel, this machine is surprisingly well-made. It feels super durable and doesn't wobble around when you're cranking the handle (which is a common problem on cheap pasta makers). We also like the fact that all of the parts (double cutter, table clamp, and crank handle) all come apart, making it easier to clean and store away.
Key Features:
Made from heavy-duty stainless steel 
Two cutting blades (Vermicelli & Fettuccine)
Seven dough thickness settings 
Table clamp included
Specification:
Brand

Sailnovo

Model

52150000

Weight

6.93 Pounds
An affordable way to make your own pasta
Extremely stable 
Detachable parts make it easy to clean and store away
The handle comes off if you crank too hard
CHEFLY Homemade Pasta Maker
Next up, we've got the CHEFLY Homemade Pasta Maker. This product is a great option if you're looking for an affordable pasta maker, but you still want it to feel like a premium kitchen appliance. The thing that stood out to us when we came across this pasta machine was the chrome finish. It's made from stainless steel but has a polished chrome finish that makes it stand out in any kitchen. If you're serious about the way your kitchen looks, this is the machine for you. 
It's a manual crank-handle machine with two cutters (7mm and 2mm) which make Vermicelli and Fettuccine style pasta and a dial that lets you select from nine different thicknesses (0-2.5mm). It also comes with a 45-day money-back guarantee and a one-year replacement guarantee, so you can purchase with confidence.
Key Features:
Made from stainless steel 
Chrome finish 
Two cutters (7mm & 2mm) 
Nine different thickness levels 
45-day money-back guarantee 
One-year replacement guarantee
Specification:
Brand

CHEFLY

Model

P1801

Weight

6.03 Pounds
The chrome finish looks amazing 
Feels sturdy
Some reports of damage in the shipping process 
Pasta making just got a whole lot easier with the Isiler 150 Roller Pasta Maker. This machine cuts your work in half and guarantees that you always have a tasty pasta meal on your plate when you use it. This device gives you the true definition of comfortable cooking, with its 9-position thickness dial that can roll your pasta in nine different thickness options, so that you can be assured that your pasta has just the right consistency and texture that you want for your dish. It also can roll your pasta dough in two width options; yet another way of giving you the opportunity to customize your pasta to suit your specific requirements.
Even more, cleanup could not be easier, as the machine's rollers and cutters are made with food-grade aluminum alloy, so you can wash them without ever having to worry about rusting. And as for safety, its got you covered. Complete with a table clamp that allows you to firmly secure the pasta machine to your table so that it never slips or falls while you're making your pasta, this device was designed with the user in mind. This highly durable device was made with high-quality materials, so you can be sure that it is going to be a long term companion. Easy to use, clean and store away, the ISILER 150 is guaranteed to be your best friend in the kitchen, along with some of the best pasta drying racks from our list.
Key Features:
Comes with a 9-position regulating knob that helps you select the thickness of your pasta sheets
Roller that can roll out pasta sheets in two different widths; 0.07 and 0.26 inches
Aluminum rollers and cutters that are not prone to rust
Can be washed for easy machine cleanup
Strong and sturdy table clamp
Specification:
Brand

iSiLER

Model

177-1

Weight

4.45 Pounds
Lots of adjustability 
Attractive and durable design 
Handle is made from plastic 
Pasta Maker Buying Guide & FAQ
Before saying pasta la vista and decide on a pasta making machine, you think will satiate your ravenous Italian cravings, check out these important features that could change your mind but will also ensure you find the right pasta maker for you.
Quality - A low-quality product will affect a lot of things such as performance, ease of operation, and end-result satisfaction. The problem is identifying which products supply the quality you expect and whether the price is a suitable tradeoff.
It is perhaps more important that automatic pasta makers have excellent quality, as you don't want it jamming (best care) or catching fire (worst case) when all you want it a fresh bowl of homemade pasta. However, manual machines also demand high quality, and the build, materials, and crank system are all things to consider.
Durability - Pasta makers should be something that survives through generations, and durability is a big thing. Manual options are arguably more durable, as the fewer electronic parts, the less chance of failure. Automatic machines will still last you a while, but there are few substitutes for the durability of a manual pasta maker.
Number and Style of Attachments - If you're someone who loves experimenting with all foods, you want as many attachments and styles as possible. You might just have your favorite type of pasta and nothing will change your mind. With something like this, it's up to you to decide how many attachments or pasta styles your machine uses.
Speed and Size of the Machine - In this busy world, we don't always have the time to labor over everything by hand, and pasta making is no different. An automatic machine is undoubtedly quicker than its manual counterparts and it requires less effort. If you're a purist, though, this might feel like cheating.
The size is also something to consider, and if there isn't enough space on your kitchen counter, you will end up making a mess of the house in places that shouldn't be messy. Automatic pasta makers are generally more compact and boast easy storage options to minimize the kitchen footprint.
Manual options will take up more space and depending on the pasta you make, you may need even more to extrude and dry it ready for cooking.
Consider the size of your available counter space, or just space in the house and make your decision from there. You may not get the product you always dreamed of, but that should merely be further motivation to master the pasta so you have an excuse to dedicate a whole room for your pasta making adventures.
Types Of Pasta Makers
Depending on your patience and available time, there are two types of pasta makers you can buy.
Manual - A manual pasta maker demands you get in there and use your hands. It uses a crank to feed the dough through the rollers into the desired pasta shape. From here, it will either cut the pasta how you like it or you will need to do that yourself. A manual machine is what you'll find in most kitchens.
Automatic - An electric pasta machine is ideal for those with little time to stand there cranking away. It automatically kneads and feed the dough and extrudes them through your chosen pasta disc. With automatic machines, you may have a wide variety of pasta styles to experiment with.
Pasta Maker FAQ
Q: What is a pasta maker?
A: A pasta maker is a device which allows you to make your own pasta using dough which you can make yourself at home. They are excellent for experimenting with different pasta recipes, and will also save you money buying pasta packets at the store. If you love homemade food, a pasta maker is essential.
Q: How much do pasta makers cost?
A: Pasta makers range from around $20 for basic manual models to around $220 for automatic machines. These are domestic models, though, and if you're looking for a commercial pasta maker, they may cost more.
Q: How do I clean my pasta maker?
A: Contrary to what most people might think, you cannot clean most pasta makers using water. Instead, you must wait for any remaining dough to dry and then chip or scrape it off. Some pasta makers will come with cleaning tools, whereas others will not.
Sometimes, you can clean your pasta maker by wiping down the surface, although this is not common. Most pasta makers are easy to clean, regardless of how you do it.
Q: Who invented the pasta machine?
A: Automated pasta making traces back to Naples in the 17th century, and is credited with manufacturing the first pasta machine. These early machines were basic, and it wasn't until later advancements were made for kneading and pressing the dough, further accelerating the process.
Before these machines, everything was done by hand, which is laborious and not very cost effective.
Sign Up Now
GET THE VERY BEST OF GEARHUNGRY STRAIGHT TO YOUR INBOX