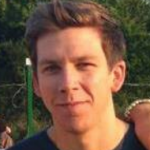 Homemade anything is just better than what you buy in the store. It doesn't matter if it's popcorn, waffles, donuts, or even margaritas, it is so much more satisfying when you've worked and crafted it yourself. The best pasta maker is no different, and if you've got a passion for all things Italian, it only makes sense for you to make your favorite dinner ingredient at home and wow your friends and family with homemade pasta they will rave about from here to Naples.
The Best Pasta Maker
Pasta Maker Buying Guide & FAQ
How We Chose Our Selection Of The Best Pasta Maker
We love pasta here at Gear Hungry, so we were pants-wettingly excited to test them out. Unfortunately, we couldn't justify the carbs, and while we always thought there was no such thing as too much pasta, we soon learned our lesson, so it's lucky we had these 3 factors to help us out.
Price - Whether you're a beginner or an expert pasta maker, we know you're still concerned about the price. To ensure we appealed to everybody's budget and needs, we sought a wide range of prices so that whatever heights your passion for pasta reaches, you can feed the beast without breaking the bank.
Brand - Top quality kitchen brands ensure the quality we expect from anything that makes food for us, but it's not always about the brands you know. With something as traditional as a pasta maker, sometimes it's the smaller brands that stand out, but just to be on the safe side, we included popular and lesser-known brands to appease everybody.
Reviews - While we can get a good idea of quality from simple research, reviews are essential for discovering how well a product holds up weeks, months, and sometimes years down the line. They are excellent for finding out the durability, while also telling us any of the potential problems you might run into. Without reviews, our guides would not be half as informative, so we tip our chef's hat to them.

Features To Look For In A Pasta Maker
Before saying pasta la vista and decide on a pasta making machine, you think will satiate your ravenous Italian cravings, check out these important features that could change your mind but will also ensure you find the right pasta maker for you.
Quality - A low-quality product will affect a lot of things such as performance, ease of operation, and end-result satisfaction. The problem is identifying which products supply the quality you expect and whether the price is a suitable tradeoff.
It is perhaps more important that automatic pasta makers have excellent quality, as you don't want it jamming (best care) or catching fire (worst case) when all you want it a fresh bowl of homemade pasta. However, manual machines also demand high quality, and the build, materials, and crank system are all things to consider.
Durability - Pasta makers should be something that survives through generations, and durability is a big thing. Manual options are arguably more durable, as the fewer electronic parts, the less chance of failure. Automatic machines will still last you a while, but there are few substitutes for the durability of a manual pasta maker.
Number and Style of Attachments - If you're someone who loves experimenting with all foods, you want as many attachments and styles as possible. You might just have your favorite type of pasta and nothing will change your mind. With something like this, it's up to you to decide how many attachments or pasta styles your machine uses.
Speed and Size of the Machine - In this busy world, we don't always have the time to labor over everything by hand, and pasta making is no different. An automatic machine is undoubtedly quicker than its manual counterparts and it requires less effort. If you're a purist, though, this might feel like cheating.
The size is also something to consider, and if there isn't enough space on your kitchen counter, you will end up making a mess of the house in places that shouldn't be messy. Automatic pasta makers are generally more compact and boast easy storage options to minimize the kitchen footprint.
Manual options will take up more space and depending on the pasta you make, you may need even more to extrude and dry it ready for cooking.
Consider the size of your available counter space, or just space in the house and make your decision from there. You may not get the product you always dreamed of, but that should merely be further motivation to master the pasta so you have an excuse to dedicate a whole room for your pasta making adventures.

Types Of Pasta Makers
Depending on your patience and available time, there are two types of pasta makers you can buy.
Manual - A manual pasta maker demands you get in there and use your hands. It uses a crank to feed the dough through the rollers into the desired pasta shape. From here, it will either cut the pasta how you like it or you will need to do that yourself. A manual machine is what you'll find in most kitchens.
Automatic - An electric pasta machine is ideal for those with little time to stand there cranking away. It automatically kneads and feed the dough and extrudes them through your chosen pasta disc. With automatic machines, you may have a wide variety of pasta styles to experiment with.
Pasta Maker FAQ
Q: What is a pasta maker?
A: A pasta maker is a device which allows you to make your own pasta using dough which you can make yourself at home. They are excellent for experimenting with different pasta recipes, and will also save you money buying pasta packets at the store. If you love homemade food, a pasta maker is essential.
Q: How much do pasta makers cost?
A: Pasta makers range from around $20 for basic manual models to around $220 for automatic machines. These are domestic models, though, and if you're looking for a commercial pasta maker, they may cost more.
Q: How do I clean my pasta maker?
A: Contrary to what most people might think, you cannot clean most pasta makers using water. Instead, you must wait for any remaining dough to dry and then chip or scrape it off. Some pasta makers will come with cleaning tools, whereas others will not.
Sometimes, you can clean your pasta maker by wiping down the surface, although this is not common. Most pasta makers are easy to clean, regardless of how you do it.

Q: Who invented the pasta machine?
A: Automated pasta making traces back to Naples in the 17th century, and is credited with manufacturing the first pasta machine. These early machines were basic, and it wasn't until later advancements were made for kneading and pressing the dough, further accelerating the process.
Before these machines, everything was done by hand, which is laborious and not very cost effective.
Source:
Everything You Should Know About a Pasta Maker - Make Best Pasta