Last updated:
30 Jun 2020
10 Best Pasta Drying Racks (Review) In 2021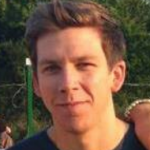 This product guide was written by Jordan Carter
Do you like to make your own pasta? For homemade pasta, having the pasta dry enough is necessary. Who likes their pasta wet? Exactly, no one. Leaving pasta wet will often get the pasta to lose shape and leave it lumpy. Homemade pasta tastes better when dried. This is where the best pasta drying racks come in.
While many people used to let their pasta dry in the sun years back, pasta drying racks have come to help make the drying process more convenient.
In this guide, we'll take a look at some of the best, most effective pasta drying racks.
The Best Pasta Drying Rack
Pasta Drying Rack Buying Guide & FAQ
Features To Look Out For In Pasta Drying Racks
Durability - No one wants to purchase a product that will get damaged in a couple of days. So, ensure that the rack is durable.
This is also important if you have lots of pasta to dry. The best pasta drying racks can hold immense amounts of weight, thus making them a perfect choice.
Stability - A pasta drying rack should be stable and firm, or you risk losing your pasta when it all falls to the dirty ground.
Spacing - Spacing is key, since you won't want your pasta to touch each other and get all slumped up. With effective spacing, you can dry the pasta and preserve it, then rest assured that it will still be delicious whenever you're ready to consume.
Height - Depending on the type of pasta you would like to dry, you need to ensure that the rack is tall enough. This way, you can lay the pasta on the drying rods, and they won't touch the ground – or each other.
Storage - Your pasta drying rack shouldn't be a pain to store. Instead of having to keep the rack outside, it should be compact enough for you to simply collapse or fold it and store it in a compartment of your kitchen.
Style - Style is an important factor to be considered because it determines how easy the rack is to use and install.

Pasta Drying Rack FAQ
Q: What is a pasta drying rack?
A: A pasta drying rack does what the name suggests – it dries pasta after it's been cooked so that you can eat it later. If you want to make some homemade pasta, these tools will come in handy on several fronts.
Q: Do I need a pasta drying rack?
A: You can question how much of a need it is to purchase a specific tool to help dry your pasta. Some people usually skip pasta drying racks, since they believe that they can still dry their homemade pasta without one.
The thing is, however, that drying pasta without a rack is quite complicated. It often takes up more space, and you will need to do more work.
To begin, drying pasta without a rack requires a few things. You need to ensure that the surface you're drying your pasta on has some flour on it. Most people try to use makeshift tools for help, such as chairs or floured dish towels.
None of these makeshift tools is convenient, and they could also present hygiene hazards. For a safe, convenient way to dry your pasta, you'll need a pasta drying rack.
Q: How long do you dry pasta on a rack?
A: If you want to cook pasta and eat it immediately, then you can take it straight from its bowl to the pot of cooking water. To dry it, however, you'll need to leave it on a rack for 1 to 24 hours. Turn it over several times in the interim, so it dries evenly.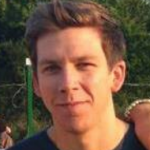 Jordan Carter is Gear Hungry's resident Editor-in-Chief with a genuine love and passion for all things tech. Jordan works diligently to ensure only the best products ever make it onto the platform and are showcased in Gear Hungry's carefully curated, tested and expertly researched, informative buying guides.
The best!
Gear, gadgets & stuff for men
Straight to your inbox