Best Rolling Pins In 2021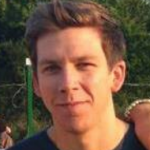 This product guide was written by Jordan Carter
Support us! GearHungry may earn a small commission from affiliate links in this article.
Learn more
The rolling pin is one of the most classic baking accessories. This kitchen helper is also known as a dough roller or baking roller; all of which make it very clear what its purpose is for – to roll out dough. Whether for rolling cookies, pizza, pasta or cakes, with a rolling pin, any form of raw material gets an even and smooth surface. Traditionally pins were made of wood, but now plastic, stainless steel, and silicone are just as popular. However, such variations can make choosing the best rolling pin tough. So, if you are in the market for only the best of the best, our well-curated list below will help.
The Best Rolling Pin
Rolling Pin Buying Guide & FAQ
Features To Look For In Rolling Pins
Size - A rolling pin that's large enough will have no problems with covering as much dough (or whatever it is you want to roll) as possible. Essentially, this means that you will be able to do much more in less time.
At the same time, a rolling pin that's too large might be quite challenging to control. Overly large pins could also have problems with delivering an ever roll across the dough. So, there's a balance here to be maintained.
Material - The material of the rolling pin you eventually choose is essential for several reasons. For one, there's the fact that you don't want a material that will leave residue in the pin. Wood usually falls into this category, but as long as the wood is polished well, you should be more than fine.
At the same time, some materials are also not durable enough. Pretty much every material could have this problem, so it's on you to ensure that you get a rolling pin that is strong enough. What you don't want is a rolling pin that will get damaged after a few rounds of use.
Comfort to Use - As it is with just about every kitchen utensil, you have to make sure that you're comfortable with using the rolling pin for baking. The pin should be easy to maneuver. Not stiff or rigid. You'll have to check its length to ensure that you can control it and deliver an even roll across every inch of the dough.
You should also watch out for the material and the design of the handle. A handle should have an ergonomic design that will fit your hand and ensure that you can grip and roll seamlessly. Lastly, the handle should be comfortable enough for you to hold it and roll for long. Keep in mind that you'll be exerting some energy on the pin. It should be comfortable enough for you to do that for long.
The Type of Dough - The type of dough also plays a significant part in helping you to choose what rolling pin to choose. Excessively hard doughs are a tough nut to crack. They require a rolling pin that is heavy and strong enough to press it down and even it out. A wooden pin is great for pastry dough, while French pins are ideal for cookie dough. Rolling dowels, however, appear to work for just about any type of dough.
Rolling Pin FAQ
Q: What is a rolling pin?
A: A rolling pin is a cylindrical tool that chefs and cooks use to work on the dough when they bake. The traditional style rolling pin is the most popular, and its main defining feature is the presence of handles on the sides. Along with the handles, the barrel is usually thick and sturdy.
 Rolling pins usually come in cylindrical shapes, with handles on either side. Note, however, that some come without handles – you get just the pins.
Q: Are marble rolling pins good?
A: Marble rolling pins are pretty good. For one, they provide an aesthetic that materials like wood and stainless steel won't be able to achieve.
Beyond their aesthetic appeal, however, these pins are capable of working fine too. They operate like the classic wooden rolling pin, so you're not getting short-changed in terms of functionality. The pins are also very durable, and the marble material is smooth enough for you to clean the marble from the pin effortlessly.
Note, however, that the marble material is usually very heavy. While this additional weight can help you to roll the dough evenly, it also presents a problem for handling and storage.
Q: Are stainless steel rolling pins good?
A: Stainless steel rolling pins are a great choice for every type of dough. If you get one with a tapered French design, then you'll be able to use it with superior handling and roll over the dough evenly.
Note as well that these pins might be a tad heavy on the hand. So, watch out for the weight.
Q: Should I oil my rolling pin?
A: Oiling your rolling pin is a great idea for those who have wooden pins. These rolling pins tend to crack when not used for a long time or if they get exposed to excess heat. To remedy the situation, get some olive oil – the type you use in salads.
Note that food-grade mineral oil also works.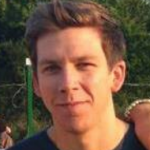 Jordan Carter is Gear Hungry's resident Editor-in-Chief with a genuine love and passion for all things tech. Jordan works diligently to ensure only the best products ever make it onto the platform and are showcased in Gear Hungry's carefully curated, tested and expertly researched, informative buying guides.
The best!
Gear, gadgets & stuff for men
Straight to your inbox