Best Rolling Pins In 2021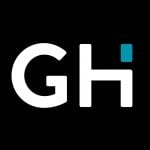 This product guide was written by GearHungry Staff
Last Updated
June 10, 2020
GearHungry Staff
GearHungry Staff posts are a compilation of work by various members of our editorial team. We update old articles regularly to provide you the most current information. You can learn more about our staff
here
.
GearHungry may earn a small commission from affiliate links in this article.
Learn more
The rolling pin is one of the most classic baking accessories. This kitchen helper is also known as a dough roller or baking roller; all of which make it very clear what its purpose is for – to roll out dough. Whether for rolling cookies, pizza, pasta or cakes, with a rolling pin, any form of raw material gets an even and smooth surface. Traditionally pins were made of wood, but now plastic, stainless steel, and silicone are just as popular. However, such variations can make choosing the best rolling pin tough. So, if you are in the market for only the best of the best, our well-curated list below will help.
The Best Rolling Pin
Joseph Joseph 20085 Adjustable Rolling Pin




There are a couple of things that makes a rolling pin stand out. It should measure a sizeable length. It should possess a balance that gives the user control in maneuvering, ease on the wrist, and some dough consistency. You get all of these and more with the Joseph Joseph Adjustable Rolling Pin. This innovative rolling pin helps improve the accuracy with which you roll your dough. It comes with four sets of colorful, removable discs that will change the rolling surface's elevation level, thus helping you to achieve optimal rolling thickness.
Users will also love the inches and centimeters measurements that have been etched into the wooden rolling pin itself.  You can use these measurements to track the length of your dough at a glance without breaking out the ruler. The markings run an excellent job of not interfering with the surface of the dough. This kitchen gadget measures 13.5 inches long, and with the attachments, it becomes 16.5 inches long.
This roller comes in two color combos—a multicolor and a blue unit. The blue option has its plastic discs and screw in colors of blue and light grey, while the multicolor option is a combination of bright and dark colors. The letters engraved on the rollers are not painted. But, this hasn't stopped users from complaining about the engravings. Some customers have complained about the brand's name showing up on the dough. It appears that not everyone wants to eat dough with the words "Joseph Joseph" on them. It also makes an ideal gift for bakers in your life.
Key Features:
Adjustable rolling pin
Solid beech construction
Etched pastry width measurement guide
Removable colored rings
Specification:
Brand

Joseph Joseph

Model

20085

Weight

1.23 pounds
HelferX Wooden Rolling Pin

If you prefer the more traditional and classic style of pin, then, the HelferX wooden pin is a pretty sturdy pin you'll be proud to use and show off to friends. We recommend the HelferX Rolling Pin if you are looking for a wooden rolling pin that can handle professional and large scale baking. The wooden rolling pin is well suited for pizza dough, thanks to a classic design that evens the dough out effortlessly.
The HelferX is made from high-quality solid wood and has a smooth, non-sticky surface. Measuring at 17.4 inches and 45 centimeters long, the extra length helps for making large pies and fluffy cinnamon rolls. It's sturdy and comes with easy to grip handles, so you get to roll sheets quite easily and quickly.
It weighs just 2 pounds, so you can rest assured that you won't have to exert much pressure while you work. The pin also turns separately from the handles so you can run a trouble-free operation work with just your hands rolling back and forth.
The problem that you might find with this product lies with the handles. They're made of unfinished wood, most likely due to the manufacturer's desire to save money. This material is of much lower quality, and it makes the handles more susceptible to breakage. So, try to be careful with them. If you are also looking for a perfect pizza stone, be sure to check out our selection of the best ones on the market and find the one for your kitchen.
Key Features:
17″ Long plain wooden rolling pin
Non-sticky surface
Highly durable solid wood
Designed for multi-purpose use
Specification:
Brand

HelferX

Weight

1.33 pounds
Quellance Adjustable Stainless Steel Rolling Pin

Metal is a conductor, and materials that conduct temperature are perfect for sensitive dough materials. They also work for pie crust and other doughs that work best with chilled butter. The Quellance Adjustable Rolling Pin is made exclusively of top-quality culinary-grade stainless steel. It comes with a non-stick surface and is appropriately marked with helpful measurements for ensuring even thickness.
Another upside of the Quellance1 is that it comes with a pastry mat. With a little flour, nothing sticks, which makes for easy cleanup. Also, it's lightweight and actually dishwasher safe, which is a rarity amongst rolling pins for baking. This wooden pin measures 14 inches long. This thick rolling pin is entirely seamless. Making cutout cookies in uniform sizes should be much easier with these pastry rolling pins. As for its cons, you'll find that the handles are much smaller and made of plastic – ergo, they're less durable than you might want to have. Of course, you should be fine as long as you take things slowly while using the roller. If you wish to be able to make perfect pasta at home, be sure to check out our list of the best pasta drying racks and choose the right one.
Key Features:
High-quality stainless steel
Four sizes removable rings
17- inches long
Included baking measurement mat
Specification:
Brand

QUELLANCE

Model

SS-RP-17

Weight

1.95 pounds
K Basix Adjustable Rolling Pin




The days of having to measure dough with a ruler to ensure accurate results are done. With the K Basix Durable Adjustable Rolling Pin, you have a rolling pin for baking that allows you to take precise measurements and roll your dough evenly. To get the absolute best results from baking, you will need to achieve a smooth roll on the dough. The K Basix Adjustable Rolling Pin improves the ease with which you can roll out pizza and cookie dough to the right level of thickness.
It might take you a little getting used to using a rolling pin without handles on the sides, but after you get a roll with it, you are likely to retire your other rolling pins. It is a snap to clean with no crevices for food to hide. You should also be very careful with the rolling pin, as it tends to splinter after some time. The manufacturers have claimed that it's a storage issue, so as long as you place it somewhere safe for storage, it should be fine. For more great products to add to your kitchen collection, check out our guide to the best waffle makers.
Key Features:
Adjustable rolling pin
Solid beech construction
Four removable measurement rings
Etched pastry width measurement guide
Specification:
Brand

K BASIX

Model

8541885606

Weight

1.15 pounds
Farberware Classic Wood Rolling Pin



You can't keep getting away with using wine bottles instead of rolling pins in the kitchen; the end result is sub-par. More so, what's the point using bottles when you can get the best rolling pin at an affordable price? Bottles are unarguably not the easiest tool to roll dough with and you can take the easy way out with the Farberware Classic Wood Rolling Pin; it's a must-have for every kitchen. With this piece, rolling out pie crusts, pizza dough, cookies, and other pastry foods becomes an easy and fun task.
Altogether, the Farberware belongs to an elite league of large rolling pins that are known for being extremely durable and comes constructed in a moisture-resistant, hardwood material. And to make sure your grip is firm while rolling, this rolling pin offers sturdy grip handles that give you total control and balance when in use; irrespective of the size of your dough. Additionally, connecting the pin and handles are rust proof nylon bearings that make the rolling process very smooth and efficient. And to clean this rolling pin, a damp cloth can give you stellar results but always keep it in a dry place after each use. Our guide to the best bread makers features more quality additions to your kitchen, so if you love the smell and taste of homemade bread (and who doesn't), check them out and find the right one.
Key Features:
Easy-grip handles
Rustproof nylon bearings
Durable
Moisture resistant 
Specification:
Brand

Farberware

Model

5215807

Weight

1.04 pounds
Fox Run Polished Marble Rolling Pin

Ever wondered what it would feel like to use a marble rolling pin on your pastry? Well, with this next option you can find out. This 10-inch-long barrel is made of 100% marble. So, why not give it a shot and enjoy the kind of smoothness you never imagined possible. The marble rolling pin comes designed with unique patterns but these are solely for aesthetics as they don't reflect on your pastry when in use. What's more, it doubles up as a non-stick rolling pin because of the nature of the cool and smooth surface of the marble itself.
No doubt, the Fox Run Polished Marble Rolling Pin is definitely what you need in your kitchen if you are keen on getting a smooth and even texture on your dough all the time. What's more, the weight of the marble also adds to the effectiveness of the kitchen tool as it helps in flattening the dough to meet the user's taste. Additionally, it equally has wooden handles with nylon bearings that produces a smooth rolling experience to deliver the best results. And amazingly, the marble keeps the dough cool and doesn't stick to it thanks to its natural properties. Likewise, no matter how tough the dough is, it doesn't stand a chance under this marble rolling pin which flattens it without any stress on the user. You literally don't need to work too hard to get a smooth dough with this piece in your hands. For more must-have kitchen tools, check out our guide to the best toasters.
Key Features:
Wooden cradle
Smooth surface
Nylon ball bearings
100% marble
Specification:
Brand

Fox Run

Model

4050COM

Weight

4.6 pounds
Professional French Rolling Pin




A tapered rolling pin becomes essential when you need the smoothest result while making fondant, cookies, dumplings, pie crusts and more. This 100% stainless steel bakeware guarantees a non-porous surface because of the stuff it's made of. This is confirmed by the amazing smoothness you can achieve while using it. No doubt, the Professional French Rolling Pin was designed for easy use and although the absence of a handle may make it seem otherwise, it actually guides you to sense the extent of the thickness on the dough while rolling. This is perfect because once you know the level the dough has reached, you can easily increase or reduce the amount of pressure put on it. What's more, the tapered nature of the rolling pin equally means you can roll it over your dough smoothly without lines forming at both ends.
And just like marble, stainless also has natural cooling properties but lacks in the weight department compared to marble. Nevertheless, you can simply place the rolling pin in the freezer to chill in order to protect the dough from getting warm easily. Another perk of having this stainless steel rolling pin in your kitchen is that it doesn't absorb odors, flavors, and colors from the food item it's been used on. This is unlike some of the wooden rolling pins that often store the food residue they are introduced to. In all, this ultra cuisine rolling pin is a keeper, it doesn't crack or have crevices, has no handles that might get in the way, no joints where food items or water can escape to and form fungus. For sure, this product is the perfect addition to any modern style kitchen, just like some of the best panini presses from our list.
Key Features:
15.75″ long, 1.5″ diameter
100% stainless steel
Non-porous surface
Slightly tapered design
Specification:
Brand

Ultra Cuisine

Model

FBA_FRP

Weight

9.6 ounces
Silicone Rolling Pin with Wooden Handle

With its heat-insulating properties and relentless stability, this Silicone Rolling Pin makes for the perfect kitchen tool with the best results for making pastries, fondant, and everything in-between. What's more, non-stick treatment technology is applied here to ensure your dough doesn't cling to the rolling pin and to also make cleaning up a lot easier after each use. In addition to the blue silicone surface, this rolling pin comes built with wooden handles that offer a strong grip, as well as the room to apply required pressure on the dough. And since it's a non-stick rolling pin, the dough is not expected to cling to it but in case it does, a little coat of oil or flour will magick it away.
As for durability, rest assured that this silicone rolling pin will stand up to the job for years to come, and you won't need to bother about dough getting stuck and forming bacteria over time. Even better is the fact that stress-free cleaning is attached to it. Preferably, use warm soapy water to wash after each use; this can be done by hand or in a dishwasher, before immediately drying. Altogether, this silicone rolling pin measures 1.97 inches for the width, while the length of the roller is 15.15 inches. For more handy kitchen tools like this, read our comprehensive guide to the best cheese slicer and find the right one for your home.
Key Features:
Non-stick surface
Heat resistant
Sturdy wooden handles
Easy to clean
Specification:
Brand

Daizihan

Weight

0.32 ounces
Muso Wood Wooden French Rolling Pin

Made of solid beech wood from Europe, the Muso Wood French Rolling Pin is certainly one of the best baking accessories that don't allow bacteria to find a resting place on its surface. This is due to the fine and smooth composite nature. So, if you often worry about fungus growth on your rolling pin, Muso assures you of safety with this piece. The kitchen tool is perfect for rolling out fondant and dough for pizza, cookies, and bread among others. Furthermore, it is made of 100% natural wood with its natural color still intact.
Despite all its great qualities, it's also worth highlighting that this pin can only be hand washed and should not be placed in a dishwasher or left soaked in water. Nevertheless, you'll be pleased to know that storing it in the kitchen does not require much space because of its functional shape and size. Overall, this is a top notch durable and food-safe pin. You can implement many different baking ideas and thanks to the non-stick composition, the dough stays where it belongs – on the surface. In addition, rolling out dough will not require any unnecessary effort. You can simply prepare your dough gently, knowing that only the best results will be achieved. If you are a fan of both smart technology and cooking, you will surely love some of the best smart kitchen gadgets from our list, so check them out.
Key Features:
Solid beech wood
Saves space
Multipurpose
Natural color
Specification:
Brand

Muso Wood

Model

8541885704

Weight

8.8 ounces
The Original Straight Rolling Pin




Uncomplicated handling, as well as appropriate product suitability, are essential when baking or cooking. This is why kitchen utensils such as baking pins are well-loved. The place of wooden rolling pins in the kitchen has remained solid for decades and you can't help but find one in almost every home. The Original Straight Rolling Pin is one commonly wooden rolling pin that offers complete control of dough without much stress during the rolling process. Made of solid beech wood, the intuitive design of this rolling pin means you can feel and gauge the progress of the dough while rolling. That way, you can apply more or less pressure as the case may be.
Even better is the fact the material this pin is made of is not just durable but also leaves a smooth texture. This is also thanks to the tapered ends and non-stick technology applied that make rolling much easier and functional. Additionally, if you have a kitchen pantry or cabinet with limited space, be assured that the Original Straight Rolling Pin will not occupy much room, thanks to its sleek and economical design. You may also be interested in some of the top donut makers from our list, so don't forget to check them out.
Key Features:
Tapered ends
Economical size
Non-stick
French style
Specification:
Brand

The Original Kitchen Cooperative

Weight

1.05 pounds
GoodCook Classic Wooden Rolling Pin

From making cookies to other forms of quick bread and every task revolving around flattening and shaping dough, the Goodcook Classic Wooden Rolling Pin comes in very handy. If you are looking for a traditional baking accessory, GoodCook certainly found it. The manufacturer offers a classic rolling pin that will certainly become a long-lasting inventory in your kitchen range. Crafted with wood from dicot trees, this rolling pin stands out thanks to its undemanding bearings. What's more, the pin is designed with detachable handles that come off the metal rod in the center of the pin. And thanks to the sturdy, genuine hardwood, it can, therefore, be cleaned by hand.
Furthermore, with the smooth composition, it is ideal for rolling out different types of dough. You can easily hold the dough roller ideally on the two handles and guide it effortlessly over the dough. No doubt, this versatile cooking utensil is a top notch product which measures 17 inches with the handle and 10 inches without. Fairly light in weight (0.8 ounces) and easy-to-use, it is difficult to fault this product and ultimately, that's the kind of quality we all yearn for in kitchen utensils. For sure, it will make a classic wooden representative for all your home baking needs and a useful gift for foodies who like cooking.
Key Features:
One-piece barrel construction
Nylon bearing
Solid hardwood
Easy roll with handles
Specification:
Brand

Good Cook

Model

23830

Weight

8.2 ounces
The Ebun's Wooden Rolling Pin

Are you drawn to the American style handled rolling pin for baking? Then, you'll love the Ebun's Wooden Rolling Pin. It fits right into that classy traditional bakers rolling pin category, with a steady and controlled grip being its most alluring component. The product is made of solid wood, and it's got a remarkable fit and finish that makes it your go-to pin for all heavy-duty rolls. This rolling pin measures 18 inches in total length with 4 inches handle on both sides.
This rolling pin works into the wheelhouse of people who aren't necessarily fans of length. It also adds that traditional aesthetics to your kitchen and while it's not dishwasher safe, you will still be able to wipe and dry it quickly thanks to a moisture-resistant hardwood material. Customers have complained about the size of this rolling pin, claiming that it's too small. This is a relative complaint, of course – you might like it this way, or want something more significant. What works for you won't work for someone else. You may also like some of the best pasta makers from our list, so take a moment to check them out.
Key Features:
Handcrafted wooden rolling pin
Finished waxed barrels
Easy-grip
Lifetime guarantee
Specification:
Brand

ebuns

Model

B16015

Weight

1.3 pounds
Rolling Pin Buying Guide & FAQ
Features To Look For In Rolling Pins
Size - A rolling pin that's large enough will have no problems with covering as much dough (or whatever it is you want to roll) as possible. Essentially, this means that you will be able to do much more in less time.
At the same time, a rolling pin that's too large might be quite challenging to control. Overly large pins could also have problems with delivering an ever roll across the dough. So, there's a balance here to be maintained.
Material - The material of the rolling pin you eventually choose is essential for several reasons. For one, there's the fact that you don't want a material that will leave residue in the pin. Wood usually falls into this category, but as long as the wood is polished well, you should be more than fine.
At the same time, some materials are also not durable enough. Pretty much every material could have this problem, so it's on you to ensure that you get a rolling pin that is strong enough. What you don't want is a rolling pin that will get damaged after a few rounds of use.
Comfort to Use - As it is with just about every kitchen utensil, you have to make sure that you're comfortable with using the rolling pin for baking. The pin should be easy to maneuver. Not stiff or rigid. You'll have to check its length to ensure that you can control it and deliver an even roll across every inch of the dough.
You should also watch out for the material and the design of the handle. A handle should have an ergonomic design that will fit your hand and ensure that you can grip and roll seamlessly. Lastly, the handle should be comfortable enough for you to hold it and roll for long. Keep in mind that you'll be exerting some energy on the pin. It should be comfortable enough for you to do that for long.
The Type of Dough - The type of dough also plays a significant part in helping you to choose what rolling pin to choose. Excessively hard doughs are a tough nut to crack. They require a rolling pin that is heavy and strong enough to press it down and even it out. A wooden pin is great for pastry dough, while French pins are ideal for cookie dough. Rolling dowels, however, appear to work for just about any type of dough.
Rolling Pin FAQ
Q: What is a rolling pin?
A: A rolling pin is a cylindrical tool that chefs and cooks use to work on the dough when they bake. The traditional style rolling pin is the most popular, and its main defining feature is the presence of handles on the sides. Along with the handles, the barrel is usually thick and sturdy.
 Rolling pins usually come in cylindrical shapes, with handles on either side. Note, however, that some come without handles – you get just the pins.
Q: Are marble rolling pins good?
A: Marble rolling pins are pretty good. For one, they provide an aesthetic that materials like wood and stainless steel won't be able to achieve.
Beyond their aesthetic appeal, however, these pins are capable of working fine too. They operate like the classic wooden rolling pin, so you're not getting short-changed in terms of functionality. The pins are also very durable, and the marble material is smooth enough for you to clean the marble from the pin effortlessly.
Note, however, that the marble material is usually very heavy. While this additional weight can help you to roll the dough evenly, it also presents a problem for handling and storage.
Q: Are stainless steel rolling pins good?
A: Stainless steel rolling pins are a great choice for every type of dough. If you get one with a tapered French design, then you'll be able to use it with superior handling and roll over the dough evenly.
Note as well that these pins might be a tad heavy on the hand. So, watch out for the weight.
Q: Should I oil my rolling pin?
A: Oiling your rolling pin is a great idea for those who have wooden pins. These rolling pins tend to crack when not used for a long time or if they get exposed to excess heat. To remedy the situation, get some olive oil – the type you use in salads.
Note that food-grade mineral oil also works.
Sign Up Now
GET THE VERY BEST OF GEARHUNGRY STRAIGHT TO YOUR INBOX