Best Packing Cubes in 2022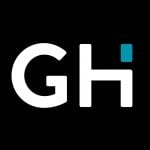 This product guide was written by GearHungry Staff
Last Updated
July 5, 2018
GearHungry Staff
GearHungry Staff posts are a compilation of work by various members of our editorial team. We update old articles regularly to provide you the most current information. You can learn more about our staff
here
.
GearHungry may earn a small commission from affiliate links in this article.
Learn more
Let's face it, while we all might love a holiday, how many of us really enjoy the packing, unpacking and the repacking process? You know the drill. Your flight is delayed, you're bored, so you decide to get out your tablet. You can't find it, nor the charger and before you know it, undergarments are making an escape from your carry-on luggage for all the airport departures lounge to witness. This is where the humble but capable packing pod comes into its own. Allowing you to deftly pack like a ninja! Instantly being able to locate all your essentials with ease accurately. They also handily make unpacking on arrival a complete breeze. You can pick up your perfectly packed parcel of pants and pop it straight into the hotel drawers. Easy! So let's take a look at some of our favorite packing cubes that will turn you into nothing short of a packing pro!
The Best Packing Cube
Perhaps the trickiest part of traveling is the packing. Trying to fit everything you need into your case, especially if you are only doing carry-on luggage. It makes sense then to buy yourself some additional space and to get yourself more organized by investing in some space-saving bags that will allow you to pack more precisely. Not only should you be able to get more into your case packing this way, but your clothes will also stay wrinkle free plus you can easily separate out your dirty laundry for when you get home. This is especially true with this Shacke Pak 4 piece set that comes with a separate laundry bag perfect for storing your dirty linen.
What you are getting with this practical and invaluable set is four different sizes packing cubes. You get the Extra Large (17.5" x 12.75" x 4") the Large (13.75" x 12.75" x 4") the Medium (13.75" x 9.75" x 4") and the Small (11" x 6.75" x 4")
All of the Shacke Pak travel organizers are made from high quality, extremely durable and waterproof nylon and have been built to withstand regular travel and wear and tear. They feature sturdy zippers and have been specifically constructed in an X-Design to ensure that the fabric doesn't crumple and crease in the middle when packed with contents. They are also a generous 4-inch deep which provides ample packing space for all your clothes without overdoing it. They also come in a range of stylish and attractive color choices. An excellent option for a frequent and organized traveler. 
Key Features:
Made with water-resistant Nylon material
Come in 4 different sizes
X-design with double stitching
Quality zippers
Specification:
Brand

Shacke

Model

4sp-00002

Weight

1.25 pounds
Stylish Color options
Range of sizes
Waterproof
Tear-proof
Perfect for traveling
Strong construction
High quality
Deep design
Reinforced Lid
Carry sack doubles as a laundry bag
Hard to find any; great product
Gone are the days when we struggled to find space for each component in the travel bag. With different items from clothing, shoes, jewelry, toiletries and other personal effects, only a top-notch organizer can suitably put everything in place with less stress. The Bagail 6 Set Packing Cubes Travel Luggage Packing Organisers provide differently sized bags that should help store different items. They come with a smooth and sturdy form that holds its shape effectively and beautifully even when stuffed. Of course, this is credited to its high quality make from nylon material which is extra-stitched to hold its shape. The design also includes mesh components in the front and top of the packing cubes which make it a lot easier to identify which packing cube contains what, without having to open up bag after bag and disorganizing contents.
As mentioned before, there's equally the advantage of the contents of the cube getting the ventilation they need. On long travels where all the packing cubes are locked up in a travel bag, the mesh material allows any available air through, keeping the items fresher throughout. So there'll still be that refreshing fragrance and freshly arranged components at the end of the trip. For hassle-free opening and closing of the packing cubes, each individual bag comes with quality double-zippers with pulls that make on-demand opening a lot easier. And with three different sizes, the packing cubes can be used for different load packages. Use any of the suitable sizes which come in twos and enjoy the peace of mind that comes with well-organized travel bags.
Key Features:
Made of high-quality nylon and mesh material
Mesh top for easy identification
Three different sizes with multiple colors
Fully finished interior seams
Specification:
Brand

Bagail

Model

bag003-fushcia

Weight

1.5 pounds
If you are one of those people that like everything to be neat and tidy and tidy and neat, then you will be in your element with this five-piece packing cube set from TravelWise. You can get yourself organized to the complete max and make the chore of packing and unpacking on vacation nothing short of childsplay.
With this complete travel organizer set, you get five pieces in total which includes 1 Small, 2 Medium and 2 Large cubes. They come in your choice of 5 very contemporary and stylish colors, one of which is bound to match your travel luggage. Go for either red, teal, black, purple or silver design.
All of the packing cubes feature a handy breathable mesh view design so your contents can not only breath, but you can quickly locate what is in each of the cubes without having to fully unzip it and further explore. Great for on vacation as you can keep all your t-shirts in their compartment and pop it directly into the hotel drawers. There's not any need to even fully pack and unpack as your garments should all remain organized and wrinkle-free.
Constructed from lightweight nylon fabric and featuring easy pull 2-way zippers these are designed to be durable and dependable. This is a perfect gift for travelers in your life.
Key Features:
Facilitates easy view via mesh design
Made of extra durable nylon material
Lightweight design that comes in different colors
Durable two-way easy-pull zippers
Specification:
Brand

TravelWise

Weight

10.4 ounces
Five stylish color choices
Arrive organized
Maximise suitcase space
Easy view mesh window
Durable
High Quality
Functional sizes
Perfectly portable
Waterproof
AmazonBasics 4 Piece Packing Travel Organizer Cubes Set
One of the major advantages of having packing cubes at your arsenal is simple; basic organization. However, there's nothing simple about packing effectively whether minimalistic or maximally. The AmazonBasics Black 4 Piece Packing Travel Organiser Cubes Set provides the easy way out off tiresome packing and repacking a box. The four different sized bags serve as a great alternative to stacking everything into the main travel bag all at once whilst the breathable sturdy form helps to adequately organize clothes, shoes and other materials for a better fit when traveling. For the packing of different items, the pack of four comes with slim size, small size, medium-size and large size. This already provides a general yet useful organizational idea for packing clothes and accessories by size, texture or delicacy.
Made with soft yet durable fabric material, these packing bags have a bit of an advantage over a good number with interiors made with other materials. The soft and sturdy make keeps the fabric in place while ensuring they arrive at their final destination wrinkle-free and ready to wear. On top of that, the mesh top equally helps to provide adequate ventilation through the bag, while providing users with easy visibility of the contents in each bag. And even if when you aren't traveling, these bags can be used to arrange and store certain items for easy access and identification. Get organized and enjoy the peace of mind that comes with well-arranged travel bags and benefit from the versatility these bags provide, whether at home or during travels.
Key Features:
Four different sized bags
Upper mesh
Soft and sturdy
Efficient ventilation
Specification:
Brand

AmazonBasics

Model

ZH1509009Model

Weight

13.6 ounces
Gonex Compression Packing Cubes
This packing cube set from Gonex is brilliant and has a couple of distinguishing features. They have an expandable extension built in for even more packing capacity plus they handily compress so again, you really can get more in. Not always a good thing! Remember that while you may be able to pack more in, you do still need to be mindful of the overall weight, especially if you traveling on a plane.
With this set, you get a versatile range of travel sized organizers; Large, Medium, Small, X Small, Slim and also a laundry bag. They also very neatly come with carrying handles which make them even more useful. Use the large bag for your jackets, sweaters and trousers and the Medium for shirts and blouses. The Small size is ideal for all your underwear and swimming or beachwear. We love the fact that it comes with its own laundry bag, perfect for either a pair of shoes or for collecting your dirty clothes.
There are also six fun and contemporary colors to select from; Black, Blue, Green, Red, Yellow and a striking Tangerine. They are all made from the same durable material which has been designed to be lightweight but at the same time durable and dependable. It's expandable but also tear, water and dirt resistance. This really is a fantastic set of packing cubes. All you have to do now is book that holiday.
Key Features:
Your complete packing kit with six individual pieces included
Constructed from soft and smooth nylon fabric with ventilated mesh
Convenient webbing handle for easy portability
Attractive range of stylish contemporary colors
Packing for your travels has never been easier
Specification:
Brand

Gonex

Model

Gonex-GX018A

Weight

1.05 pounds
Multicolor option
Range of sizes
Expandable
Durable Material
Tear resistant
Water resistant
Soft mesh ventilation
Easy to store
Easy to transport
Laundry bag included
We really couldn't find any!
OEE 7 piece Luggage Packing Cube Set
This comprehensive packing cube set from OEE contains everything you need to get yourself seriously organized for your travels. No excuses! They really have thought of and included a bag for everything from your clothing to your accessories, your shoes to your toiletries. Whether you are packing a suitcase for your travels, a backpack for a camping trip to even want some useful packing cubes for a day at the beach, these are the perfect, portable solution.
Designed and constructed from premium quality thick nylon they are also waterproof and feature convenient little handles so that you can carry them if wished. They can also be washed and have been treated to reduce bacteria and unpleasant smells from developing.
What you get are one Large clothes bag, one Medium clothes bag, and one Small clothes bags. They also feature a buckle strap to keep your items even more secure when in transit. You additional receive one underwear bag, a shoe or slipper dust bag along with a separate toiletry bag to keep all your essentials safe. Finally, the set is completed with a handy laundry bag so that you can keep your dirty clothes separate. A super versatile and incredibly convenient set of packing cubes for anyone who needs to get themselves organized.
Key Features:
Fully comprehensive set of clothing and accessory packing cubes
High-quality thick nylon fabric with durable YKK zippers
Feature convenient handles for comfortable carry and buckle design
Wide range of attractive and funky color options
Designed to be lightweight, washable and prevent bacteria
Specification:
Brand

OEE

Weight

11.2 ounces
Stylish colors
Range of sizes
Clothing and accessory bags
Water resistant oxford material
Double ring zipper
Foldable for easy storage
4-5 inch deep capacity
Washable
Premium thick nylon
Buckle design to secure clothing
Don't offer much compression
Fabulous packing cube set from Bego that will have you traveling in style and never having to worry about excess baggage charges again. You'll be amazed at just how convenient and versatile this set really is. There is also a wide range of contemporary color choices to select from too.
This is a complete travel value set which includes everything you could need to keep all your clothing, accessories and toiletries perfectly packed and ready to be easily removed and placed in your hotel drawers at the other side. Hopefully with not a wrinkle in sight! You get 2 Medium (13.4" x 8.6" x 4") and 2 Large (15.8" x 11.8" x 4") versatile packing cubes plus an extra six reusable plastic zip bags perfect for all your toiletries. With these, you are ready to hit the road immediately, just don't forget to pack your passport holder!
Key Features:
Pack conveniently and securely and avoid excess luggage charges   
12 fresh colors to choose from with this ten pcs organizer set
Save time, stress and hassle packing and unpacking
Comes with handy reusable zip bags for your liquids
Thousands of happy customers already enjoy Bago cubes
Specification:
Brand

Bago

Model

PCN-2+2-Black

Weight

1.25 pounds
Brand you can trust
Convenient and versatile
Range of sizes
Funky color choices
Carrying handles
High-quality material
Wear and tear resist
Two zippers with easy pull cord
Reusable zip bags
See-through mesh
We struggled to find any negatives
Packing Cube Buying Guide
How We Chose Our Selection of Packing Cubes
As always when compiling our detailed guides, we do extensive research and take a look through all the consumer reviews to get a clear picture and understanding of the products we are recommending. We want to ensure that the products we put forward recommend the good value for money as well as being of sound quality construction and design.
Features To Look For In Packing Cubes:
All the usual luggage rules apply when it comes to packing cubes, the same as it would when you were considering a suitcase or a set of luggage. So your key considerations will be:
Size – how many cubes do you think you will need and what range of sizes
Weight – you want your cubes to be, so they don't weigh too much when filled but sturdy enough to withstand wear and tear and repetitive travel use
Material – are you going for nylon or polyester? Do you want something that you can wipe clean or pop into your washing machine? When it comes to the material make sure you have invested in something that is durable and will withstand water as well as general wear and tear
Design – while they mainly come in one variant on shape, they do come in plenty of colors, patterns, and different design features so pick the packing cubes that go with your overall style and personality!
Packing Cube FAQ
Q: What is a packing cube?
A: Packing cubes are ingenious little inventions that will undoubtedly revolutionize the way that you pack forever. They comprise little-zippered cubes that help you to stay ultimately organized. Keeping all your possessions together compactly and neatly and so that you can easily lay your hands quickly on your essential travel items. Generally constructed from a fabric material, they will usually be rectangular and feature a zip to seal. They will be large enough to pack essential items but small enough so that you can fit several inside your suitcase or backpack to meet the carry-on luggage requirements.
That said, they do come in various shapes and sizes with more extended style bags and ones that also offer extra compression too. Some may even be double-sided so that you can easily differentiate your clean from your dirty laundry for example. In essence, they keep your items clean, compressed, and conveniently stored for when you are traveling.
Q: Why do so many people like packing cubes?
A: People love them quite simply because they allow you to get seriously organized and take all the fuss and headache out of trying to pack efficiently for your travels. They are one of those rare items where the marketing hype is actually real. Honestly, they can and do make your life easier. No unpacking of squished up, crumbled garments, re-folding or ironing before you can wear them again. With packing cubes, you can literally pack and then lift the whole contents out and neatly place in your hotel drawers. Let's face it, we all love going on holiday but how many of us really enjoy the packing, unpacking and repacking part of the process? Boring!
Q: What are the main benefits of packing cubes?
A: There are plenty of benefits to packing cubes and even more so if you are prepared to get creative! They come in varying sizes and shapes so are perfect for packing almost any kind of clothing, even your shoes, and accessories. They allow you to get on with your packing, assigning specific color cubes to particular contents for example. They are a great way of keeping your clothes neat and minimizing wrinkles while traveling. There's less opportunity for items to get tossed around in transit and wind up a crumpled-up heap! They also make the process of unpacking and repacking so much more tedious too. While not all packing cubes are of the compression variety, they will all provide an amount of compression, so they work out to be space friendly too, maximizing valuable space inside your suitcase. They can also double up as handy storage for in-between trips too. If you know you won't be wearing all your shorts for another year and they have been freshly laundered, why not just keep them inside the storage cube ready to go when you plan your next vacation?
Q: How to pack with packing cubes?
A: Resist the temptation to over pack. Just because you have plenty of cubes to fill and a large suitcase too doesn't mean you really can bring the kitchen sink. If you are going on holiday for seven days, get realistic about how much clothing and extra pairs of shoes and sneakers you do need. It's also a good idea to keep your clothing separate from your toiletries and to have another packing cube for all your electricals and cables etc. So don't overfill and don't overstuff your bags either. The same rules apply as when you are generally packing your suitcase. You usually end up finding that less is more!
Q: Should I roll or fold my clothes in packing cubes?
A: The method that works for you might not work for everyone to do it your way. Some people like to fold and others to roll. It doesn't matter what method you choose to adopt; they all have their various merits. Rolling clothes inside your storage cubes can help make them compress even further. Just be careful not to over pack them and try to remember what you've packed in each so that you can quickly and easily grab your t-shirts for example.
Q: How to wash packing cubes?
A: How you wash and maintain your packing cubes will depend on the ones that you have purchased and the material that your cube set has primarily been constructed from. Most will be fine to machine wash as long as you keep them on a cold temperature wash. Alternatively, you could give them a hand wash again with a mild detergent in lukewarm water or in some instances, just give them a good wipe over with a damp cloth before you re-use them.
Sources:
Packing Cubes: Everything You Need to Know to Tame Your Luggage For Good, Her Packing List
Sign Up Now
GET THE VERY BEST OF GEARHUNGRY STRAIGHT TO YOUR INBOX