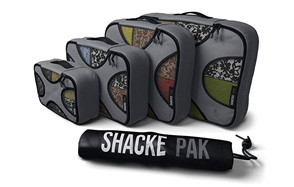 Shacke Pak Packing Cubes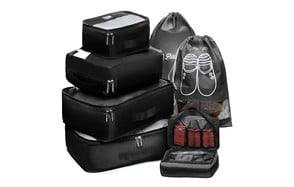 Free Rhythm Packing Cubes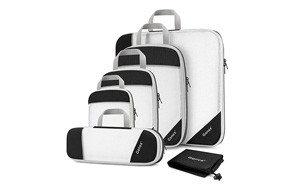 Gonex Compression Packing Cubes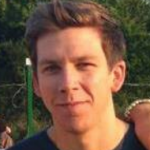 Let's face it, while we all might love a holiday, how many of us really enjoy the packing, unpacking and the repacking process? You know the drill. Your flight is delayed, you're bored, so you decide to get out your tablet. You can't find it, nor the charger and before you know it, undergarments are making an escape from your carry-on luggage for all the airport departures lounge to witness. This is where the humble but capable packing pod comes into its own. Allowing you to deftly pack like a ninja! Instantly being able to locate all your essentials with ease accurately. They also handily make unpacking on arrival a complete breeze. You can pick up your perfectly packed parcel of pants and pop it straight into the hotel drawers. Easy! So let's take a look at some of our favorite packing cubes that will turn you into nothing short of a packing pro!
The Best Packing Cube
Packing Cube Buying Guide & FAQ
How We Chose Our Selection of Packing Cubes:
As always when compiling our detailed guides or you, we do extensive research and take a look through all the consumer reviews to get a clear picture and understanding of the products we are recommending. We want to ensure that the products we put forward recommend good value for money as well as being of sound quality construction and design.

Features To Look For In Packing Cubes:
All the usual luggage rules apply when it comes to packing cubes, same as it would when you were considering a suitcase or a set of luggage. So your key considerations will be:
Size – how many cubes do you think you will need and what range of sizes
Weight – you want your cubes to be, so they don't weigh too much when filled but sturdy enough to withstand wear and tear and repetitive travel use
Material – are you going for nylon or polyester? Do you want something that you can wipe clean or pop into your washing machine? When it comes to the material make sure you have invested in something that is durable and will withstand water as well as general wear and tear
Design – while they mainly come in one variant on shape, they do come in plenty of colors, patterns and with different design features so pick the packing cubes that go with your overall style and personality!
Packing Cube FAQ
Q: What is a packing cube?
A: Packing cubes are ingenious little inventions that will undoubtedly revolutionize the way that you pack forever. They comprise little-zippered cubes that help you to stay ultimately organized. Keeping all your possessions together compactly and neatly and so that you can easily lay your hands quickly on your essential travel items. Generally constructed from a fabric material, they will usually be rectangular and feature a zip to seal. They will be large enough to pack essential items but small enough so that you can fit several inside your suitcase or backpack to meet the carry-on luggage requirements.
That said, they do come in various shape and sizes with more extended style bags and ones that also offer extra compression too. Some may even be double sided so that you can easily differentiate your clean from your dirty laundry for example. In essence, they keep your items clean, compressed and conveniently stored for when you are traveling.

Q: Why do so many people like packing cubes?
A: People love them quite simply because they allow you to get seriously organized and take all the fuss and headache out of trying to pack efficiently for your travels. They are one of those rare items where the marketing hype is actually real. Honestly, they can and do make your life easier. No unpacking of squished up, crumbled garments, re-folding or ironing before you can wear them again. With packing cubes, you can literally pack and then lift the whole contents out and neatly place in your hotel drawers. Let's face it, we all love going on holiday but how many of us really enjoy the packing, unpacking and repacking part of the process? Boring!
Q: What are the main benefits of packing cubes?
A: There are plenty of benefits to packing cubes and even more so if you are prepared to get creative! They come in varying sizes and shapes so are perfect for packing almost any kinds of clothing, even your shoes, and accessories. They allow you to get on with your packing, assigning specific colors cubes to particular contents for example. They are a great way of keeping your clothes neat and minimizing wrinkles while traveling. There's less opportunity for items to get tossed around in transit and wind up a crumpled up heap! They also make the process of unpacking and repacking so much more tedious too. While not all packing cubes are of the compression variety, they will all provide an amount of compression, so they work out to be space friendly too, maximizing valuable space inside your suitcase. They can also double up as handy storage for in between trips too. If you know you won't be wearing all your shorts for another year and they have been freshly laundered, why not just keep them inside the storage cube ready to go when you plan your next vacation?
Q: How to pack with packing cubes?
A: Resist the temptation to over pack. Just because you have plenty of cubes to fill and a large suitcase too doesn't mean you really can bring the kitchen sink. If you are going on holiday for seven days, get realistic about how much clothing and extra pairs of shoes and sneakers you do need. It's also a good idea to keep your clothing separate from your toiletries and to have another packing cube for all your electricals and cables etc. So don't overfill and don't overstuff your bags either. The same rules apply as when you are generally packing your suitcase. You usually end up finding that less is more!
Q: Should I roll or fold my clothes in packing cubes?
A: The method that works for you might not work for everyone to do it your way. Some people like to fold and others to roll. It doesn't matter what method you choose to adopt; they all have their various merits. Rolling clothes inside your storage cubes can help make them compress even further. Just be careful not to over pack them and try to remember what you've packed in each so that you can quickly and easily grab your t-shirts for example.
Q: How to wash packing cubes?
A: How you wash and maintain your packing cubes will depend on the ones that you have purchased and the material that your cube set has primarily been constructed from. Most will be fine to machine wash as long as you keep them on a cold temperature wash. Alternatively, you could give them a hand wash again with a mild detergent in lukewarm water or in some instances, just give them a good wipe over with a damp cloth before you re-use them.
Sources:
Packing Cubes: Everything You Need to Know to Tame Your Luggage For Good, Her Packing List