Best Hard Shell Luggage In 2022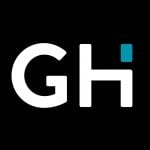 This product guide was written by GearHungry Staff
Last Updated
May 31, 2019
GearHungry Staff
GearHungry Staff posts are a compilation of work by various members of our editorial team. We update old articles regularly to provide you the most current information. You can learn more about our staff
here
.
GearHungry may earn a small commission from affiliate links in this article.
Learn more
When traveling, you want assurance your luggage will get there safely and in one piece. Along with the luggage tracker for that extra peace of mind, the best hard shell luggage will protect your clothes, devices, and souvenirs whether you're traveling across the country or across the world.
Unlike older fabric suitcases, a hard shell suitcase delivers unrivaled protection. They are tough but also lightweight, because when taking an international trip, those extra pounds and ounces are everything. Modern models are also designed to make your trip from home to the airport (or bus station, or harbor, or space station) comfortable and straightforward.
For an organized and hassle-free trip, you want to avoid things like scams, extra charges and bank fees, and delays, but before you get to any of that, start with the basics, and the right suitcase is the best place to begin. Packing for your next trip always feels like more stress than it is, but with these reliable and robust luggage options you'll be able to start your trip off the right way: relaxed, because what's your vacation should be all about.
The Best Hard Shell Luggage
Samsonite Winfield 2 Hard Shell Luggage
Number one is our selection for the best hard shell luggage is the mighty and ultra-reliable Samsonite Winfield 2. With this, you'll get one of the – if not the most – convenient and user-friendly options around starting with a sleek and easy to spot design perfect for a quick weekend getaway or longer trip for you to take in some culture around the world.
The 24 inch model is extendable to fit a few extra goodies inside for the trip back, while TSA-approved combination lock keeps everything safe and secure while in the air and beyond. Inside, the multiple pockets ensure easy, no-hassle organization and cross straps to keep everything secure so you minimize time rifling through your luggage when you get to the hotel.
The push button handle slides smoothly, and the 360-degree swivel wheels ensure seamless movement at your side to save you dragging your case behind you and make it easy to weave through the crowds as you rush to make your flight. Tough, solid, and impact resistant, it doesn't matter if you travel all the time or just once a year, this is a case that will serve you well whatever. Make sure you also check out our guide to the best luggage sets.
Key Features:
360 spinner wheels
TSA compatible combination lock
Push button handle
Impact absorbent
Cross-strapped interior
Strong zippers
Specification:
Brand

Samsonite

Model

56845-2849

Weight

8.6 Pounds
Delsey Paris Chatelet Hard+ Hard Shell Luggage
Second on our list is the Delsey Paris Chatelet Hard+ Carry On which at 21 inches is the perfect carry on size for short trips or for giving you some extra packing options for longer trips. The style is unique and available in a variety of colors for easy identification at the airport but this design isn't brash or over-the-top, making it ideal for business trips and more formal occasions.
The top and side handles combine with double spinner wheels for versatile carry options, and we are almost too obsessed with the unique brake system to keep it in place when waiting in line and to minimize any potential losses. Inside, the fully lined design is smart and sophisticated, which is an issue that's often overlooked with suitcases, and there are plenty of pockets for effective organization.
The TSA lock is recessed, which saves it from catching on protruding frames or other things and makes it easier to handle, further adding to its classic design, and while it's a little heavier than other carry ons, the wheels are some of the smoothest ever experienced to ensure seamless movement through the airport with nothing to stop you. If you like travelling, check out our Victorinox luggage sets review.
Key Features:
Top and side handles
Unique brake system
Fully lined interior
Recessed TSA lock
Double spinner wheels
Worldwide 10 year warranty
Specification:
Brand

DELSEY Paris

Model

40167080515

Weight

4.3 Pounds
American Tourister Moonlight Hard Shell Luggage
The American Tourister Moonlight Spinner is a hard case suitcase that's almost unbeatable value makes it a perfect pick for single guys and anybody with a short trip planned for the future. It's ultra-intuitive with a push-button handle and a way to expand it from its 9.5 inches to 11 inches so you can fit extra clothes in, just in case. It comes in a variety of colors, so it's also perfect for buying the kids so they need not pack all their stuff into your suitcase on your next family vacation.  Just by looking at it, you can tell it's high quality, but it's still lightweight enough to save you needing to unpack and repack when you get to baggage check.
The zipper is secure, but there's no TSA-approved lock built into the bag. That being said, the zippers link up so you can connect them with a padlock if you're really concerned about luggage safety, but if they randomly select your bag for checking, you will wish you hadn't bothered. For smaller trips or to help you kids feel a little more independent and as far as single pieces of luggage go, this is perhaps the best around for such a price. To always keep your luggage safe, check out our guide to the best luggage trackers.
Key Features:
Push button handle
Expansion on all sides
360 spinner wheels
Lightweight
Durable ABS/PC construction
Main compartment straps
Specification:
Brand

American Tourister

Model

92504-4357

Weight

8.5 Pounds
Samsonite Centric Expandable Hard Shell Luggage
Our second Samsonite selection is the kinda-spaceship-looking Samsonite Centric Expandable, and this futuristic design shows its quality for casual and serious tourists both domestic and international. The scratch resistant body ensures quality aesthetics and minimized damage, while the lightweight design ensures comfortable carrying.
Even at 28 inches, you can still expand it to fit even more inside, which is useful if your airline wants to charge you to check your bags. Even with this extra bulk, the 360 degree spinner wheels make it a dream to handle, and interior organization straps ensure everything stays in place so there're no issues once you get to your hotel or Airbnb.
The TSA lock keeps everything secure but also easy for our favorite airport employees to open should they suspect you of trying to carry on too many bottles of shampoo. If you're tired of your luggage bags getting damaged by baggage handlers and need something that can stand up to even the most careless abuse, this hard case Samsonite is a great option to consider at a price that's highly reasonable and great value. Our guide to the best garment bags offers more great bags for your travels.
Key Features:
Scratch resistant
360 Spinner wheels
TSA lock
All-sides expansion
Lightweight
Interior organization straps
Specification:
Brand

Samsonite

Model

102690-1041

Weight

10.5 Pounds
Travelpro Maxlite 5-Hardside Spinner Wheel Luggage
Anyone who enjoys the finer things in life such as first-class air travel and caviar at 30,000 feet, will find a kindred spirit in our premium choice: the Travelpro Maxlite. This suitcase is the only one you need to last you for the rest of your life and maybe beyond unless you like it so much you want to be buried with it, which we'll admit is a possibility.
The chromashift hardshell is lightweight but immensely durable and also maintains a stylish appeal that helps it stand out on the conveyor belt for easy retrieval after the 9-hour red eye so you can get to your hotel as soon as possible. This weight also makes it easy to carry, while the extendable handle is secure for simple, hassle-free dragging. For shifting it between car and ground, there are also side and top handles for easy portability.
When on the move, you'll find this boasts the smoothest ride around and the 4 spinner wheels glide effortlessly on all surfaces so straightforward winding through airport crowds and busy city streets. It's ideal for long trips but also works great for a quick jump over the state lines for a gig or quick getaway (not like that, though). If you love to travel and want a case to support you wherever you go, sometimes spending the extra money is worth it, as this case proves. For short trips, check out our selection of the best overnight bags.
Key Features:
Lightweight chromashift hardshell
Telescoping handle system
Top and side carry handles
Integrated TSA lock
Efficient interior
Durable zippers
Specification:
Brand

Travelpro

Model

4011799-35

Weight

10.56 Pounds
Merax 3 Piece P.E.T Luggage Set
For families or anyone who's an over-packing culprit, the Merax 3 Piece P.E.T Luggage Set is the best value option on the market. The hard case luggage set that comes in 3 pieces, you'll have enough for 2 checked bags plus a carry-on item, to ensure you can carry everything with you on your next family vacation.
The eco-friendly construction is perfect for ever-so-slightly offsetting the guilt you'll feel about taking a plane across the country, and it's always mighty and durable to ensure years of use without damage. The set comes in a variety of colors (although you can't mix and match), so you'll be able to find your favorite color for easy identification at baggage claim, and the anti-aging coating keeps this vibrant and dynamic color throughout the years.
If you need a lightweight luggage solution, there are few lighter than this set and this weight also allows you to pack extra dress socks. It's also easy to drag, even on carpet or cobbled streets, and the interior, while not always important, is smart and spacious so you don't feel like your clothes and other items will feel too cramped on long-haul flights overseas. You may also be interested in some of the best underseat luggage from our list. Check them out.
Key Features:
Eco-friendly construction
Durable
Lightweight
Temperature-resistant
TSA approved locks
Anti-UV radiation and anti-aging
Rockland Melbourne 3 Piece ABS Luggage Set
A close contender for the best value is the Rockland Melbourne 3 Piece ABS Luggage Set which misses out purely because we prefer the style of the previous pick. Other than that, these luggage sets are highly similar, boasting a variety of functional features to ensure your next trip – and any trips after that – are straightforward and simple.
First, let's consider the 360 degree spinner wheels, which by now you know make your life moving through the airport the easiest thing ever. These wheels are complemented by an ergonomic handle that's smooth and comfortable, making it perfect for when you get lost wandering through the streets looking for your hotel. As for the interior, it's fully lined, while the zippers are sturdy to ensure you can always pack just a little more inside without it bursting at the seams.
However, there's no TSA lock, which could be an issue with the carry-on bag at security and also could hinder your peace of mind with the checked bags should the airline make any mistakes with luggage transfer. Despite this, it's durable, but maybe not as durable as some other options we've selected. They're still cheap though, so if you're on a budget and trust the airline and security not to cause too much damage, then this is an easy option to go for. If you find rolling luggage easier to handle, check out our guide to the best rolling duffel bags.
Key Features:
360 spinner wheels
Ergonomic telescopic handle
Sturdy zippers
Full interior lining
Temperature-resistant
Durable
Specification:
Brand

Rockland

Model

F160-CHAMPAGNE

Weight

27 Pounds
AmazonBasics Hardside Spinner
Our final pick for the finest hard shell luggage available to find online and in store is the AmazonBasics Hardside Spinner. It's large enough to fit in clothes for trips exceeding a week if you're traveling solo, and you can double up with your partner to save on extra baggage fees as long as you're okay with only getting 1/3rd of the space.
Inside, it's expandable to maximize room and there are also 3 zippered pockets for convenient organization. As for movement, the spinner wheels mean it glides effortlessly along the floor, while the comfortable drag handle prevents fatigue regardless of how heavy you've packed it. While there's no brake, the rubberized stop-feet keep it from suffering damage and scratches if left stationary on the ground.
However, as it's a basic model, there is no TSA lock, which considering the price isn't all that ideal. If you're not a flyer, though, or have other options for securing your luggage and want a low-cost option you're sure you can rely on, AmazonBasics has never let us down in the past, so we're not sure why it would start doing so now.
Key Features:
Scratch-resistant finish
Enhanced strength and durability
Expandable
Spinner wheels
Organized interior
Strong zippers
Specification:
Brand

AmazonBasics

Model

N989

Weight

15.43 Pounds
How We Chose Our Selection Of The Best Hard Shell Luggage
When trying to narrow down our selection for the best hard shell luggage we unfortunately didn't have the time (or the cash) to test them out on jet setting adventures across the globe. While we wish we could have soaked in some sun on the Costa del Sol or even checked out the wonders of Machu Picchu and seen how these suitcases held up, we are happy we had these factors to fall back on to test their quality, instead. Maybe next year, hey?
Price - Luggage cases can be surprisingly expensive, but for high quality, you often expect to pay a little more. Despite this, we didn't want to price anybody out of finding the perfect suitcase for their next trip, which is why you'll see a range of prices that vary from the budget to the luxurious.
Brand - You likely knew of Samsonite before starting (even if it was only from that Mad Men episode), but along with more famous brands, we wanted to include other options that still stood up to the more popular brands around. These brands may be new or may have flown under the radar for too long while still delivering quality, so we wanted to make sure we gave them a fair shout out.
Reviews - Like we said, we couldn't afford to try these suitcases out ourselves, so reviews were an excellent way or determining our selection in the fairest way possible. They helped us understand how easy the cases are to carry, how smoothly they run, how secure the lock is, and how durable they are.
Features To Look For In Hard Shell Luggage
Hard shell luggage is much more than just something to carry your clothes in, and while this is definitely important (because you don't want to be the guy carrying his clothes across continents in a sack), there are other features to think about.
TSA Lock - If you live in the USA and want to keep your luggage safe, you'll need a lock that's been approved by the TSA. Some bags come with the locks built in, and TSA agents have a special key to open them without damaging the case if they need to open it.
However, this isn't true of all cases though, and if you want your lock to arrive in one piece, finding a TSA approved lock is the way forward. Luckily, they are available at most airports, so you shouldn't have an issue if your suitcase doesn't have one.
Luggage Size - Your luggage size depends on the length of your trip, how efficient of a packer you are, and how much you want or need to carry with you. It will also depend on whether you need checked baggage or will be fine with a carry on.
For carry on baggage, they typically allow you a bag as big as 21 inches, although this may vary between airlines. Anything more will need to be checked. If you are buying luggage for a family or go on trips that have different packing demands, you can save yourself some money by investing in a set instead of individual hard shell luggage cases.
Sources:
How to Pack for a Trip - WikiHow
Sign Up Now
GET THE VERY BEST OF GEARHUNGRY STRAIGHT TO YOUR INBOX