Last updated:
26 Aug 2020
10 Best Hard Shell Luggage (Review) In 2021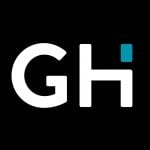 This product guide was written by GearHungry Staff
When traveling, you want assurance your luggage will get there safely and in one piece. Along with the luggage tracker for that extra peace of mind, the best hard shell luggage will protect your clothes, devices, and souvenirs whether you're traveling across the country or across the world.
Unlike older fabric suitcases, a hard shell suitcase delivers unrivaled protection. They are tough but also lightweight, because when taking an international trip, those extra pounds and ounces are everything. Modern models are also designed to make your trip from home to the airport (or bus station, or harbor, or space station) comfortable and straightforward.
For an organized and hassle-free trip, you want to avoid things like scams, extra charges and bank fees, and delays, but before you get to any of that, start with the basics, and the right suitcase is the best place to begin. Packing for your next trip always feels like more stress than it is, but with these reliable and robust luggage options you'll be able to start your trip off the right way: relaxed, because what's your vacation should be all about.
The Best Hard Shell Luggage
How We Chose Our Selection Of The Best Hard Shell Luggage
When trying to narrow down our selection for the best hard shell luggage we unfortunately didn't have the time (or the cash) to test them out on jet setting adventures across the globe. While we wish we could have soaked in some sun on the Costa del Sol or even checked out the wonders of Machu Picchu and seen how these suitcases held up, we are happy we had these factors to fall back on to test their quality, instead. Maybe next year, hey?

Price - Luggage cases can be surprisingly expensive, but for high quality, you often expect to pay a little more. Despite this, we didn't want to price anybody out of finding the perfect suitcase for their next trip, which is why you'll see a range of prices that vary from the budget to the luxurious.
Brand - You likely knew of Samsonite before starting (even if it was only from that Mad Men episode), but along with more famous brands, we wanted to include other options that still stood up to the more popular brands around. These brands may be new or may have flown under the radar for too long while still delivering quality, so we wanted to make sure we gave them a fair shout out.
Reviews - Like we said, we couldn't afford to try these suitcases out ourselves, so reviews were an excellent way or determining our selection in the fairest way possible. They helped us understand how easy the cases are to carry, how smoothly they run, how secure the lock is, and how durable they are.
Features To Look For In Hard Shell Luggage
Hard shell luggage is much more than just something to carry your clothes in, and while this is definitely important (because you don't want to be the guy carrying his clothes across continents in a sack), there are other features to think about.
TSA Lock - If you live in the USA and want to keep your luggage safe, you'll need a lock that's been approved by the TSA. Some bags come with the locks built in, and TSA agents have a special key to open them without damaging the case if they need to open it.

However, this isn't true of all cases though, and if you want your lock to arrive in one piece, finding a TSA approved lock is the way forward. Luckily, they are available at most airports, so you shouldn't have an issue if your suitcase doesn't have one.
Luggage Size - Your luggage size depends on the length of your trip, how efficient of a packer you are, and how much you want or need to carry with you. It will also depend on whether you need checked baggage or will be fine with a carry on.
For carry on baggage, they typically allow you a bag as big as 21 inches, although this may vary between airlines. Anything more will need to be checked. If you are buying luggage for a family or go on trips that have different packing demands, you can save yourself some money by investing in a set instead of individual hard shell luggage cases.
Sources:
How to Pack for a Trip - WikiHow
The best!
Gear, gadgets & stuff for men
Straight to your inbox