Best Fireproof Safes in 2022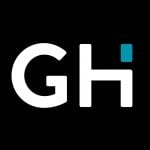 This product guide was written by GearHungry Staff
Last Updated
September 10, 2018
GearHungry Staff
GearHungry Staff posts are a compilation of work by various members of our editorial team. We update old articles regularly to provide you the most current information. You can learn more about our staff
here
.
GearHungry may earn a small commission from affiliate links in this article.
Learn more
The next step in protecting your assets. Whether you have family heirlooms, don't trust the banks with all of your cash, or have items that transcend monetary value in your eyes, you need someone secure to stash them. One of the only major events that can irradiate your valuable personal belongings is a serious fire. When the rubble clears, you want your valuable items and hard-earned money to help you rebuild.
We're about to bust myths on fireproof ratings, discuss the safest spots in your home to put them, talk about what's actually within the walls of your safe, and a whole lot more. A fireproof safe can be the difference between prospering and temporary poverty; we took the time to put in tons of research, so you can click with confidence, and start protecting your valuables today.
The Best Fireproof Safe
SentrySafe Fireproof Digital Combination Safe
Our top dog has a few additional details that you might not have been imagining for your fireproof safe. This weighted cube of armored steel has a total of 1.23 cubic feet of space, and an internal locking drawer for documents and smaller valuables, keeping everything nice and organized. While the digital keypad is fantastic, it takes longer than it should to change or update your existing keypad combination. Since you already have to have the safe open to do this, it's not necessarily an added layer of caution.
That keypad can only run on high-end alkaline batteries, otherwise it drains right through them. Your backup key slot helps you out when you've either forgotten the combination, activating the quadruple-pillar locks, and unleashing your unharmed goods. SentrySafe peaked the top of the list for its intense temperature resistance of up to 1,700 F for one full hour. Most house fires are tamed within twenty minutes; this is overkill protection for your valuables, and that's a good thing. Be sure to also check out our list of the top home safes for more great items like this. 
Key Features:
Total of 1.23 cubic feet of storage space
Withstands up to 1,700 F for one hour
High security with four locking door bolts
Locking drawer
Specification:
Brand

SentrySafe

Model

SFW123GDC

Weight

90 pounds
Dually water resistant; putting out a fire includes water, and your safe will remain intact
LED interior light to actually see what you're doing
Digital combination entry w/ backup key slot
Requires you to purchase high-end alkaline batteries for digital component
Difficult roundabout way of changing the digital combination
First Alert Fireproof Safe
Perhaps you're not looking for something heavy and resting on the floor: First Alert has a smaller solution for you. This fireproof safe withstands up to 1,550 F for thirty minutes, and also acts as a waterproof safe, fighting against whatever firefighters use to put out a house fire, and still keep your items safe and sound. With all that protection and portability, you're able to keep this in an easy-to-reach spot, yet stay away from the cliches of where people most commonly hide their safes.
First Alert Fire and Water Safe is marketed to hold onto your precious documents, but the internal space is limited. You can store basic 8.5 x 11 documents in here, but anything like a birth certificate or city/government paperwork, and you'll have a hard time fitting it. It's affordable protection, though the manufacturer's do recommend keeping a small dehumidifier pad along the interior. You can grab them as add-on items for a couple of dollars, and they ensure humidity and moisture don't seep in over time.
Key Features:
Withstands up to 1,550 F for thirty minutes
Digital media protection environment; great for external hard drive storage
Excellent waterproofing protection, even if fully submerged
Specification:
Brand

First Alert

Model

2030F

Weight

27.5 pounds
Latching lock system provides additional security
Excellent price for the protection level
Designed to fit standard documents, not great for legal/city official documents like birth certificates
Only 0.39 cubic feet of space
SentrySafe Extra Large Dual Key Locking Fireproof Safe
Sporting the old-style tumbler dial design, you get to avoid digital combination pads if that's not your style. SentrySafe Extra Large Dual Key Locking Safe mimics many of the other similar SentrySafe features, include the quad-pillar locking system. However, when you get to the dial and handle, it's simply made out of thick plastic, and doesn't feel like it's going to last. It leads us into the next part: their SentrySafe replacement guarantee. If that safe is in a fire, they want to offer to replace it for you, free of charge.
That could either be due to the low-grade plastic becoming far too damaged, or simply a gesture of good faith for going with their brand. Either way, that guarantee is something you definitely want to have in your arsenal. Fantastic fire protection of up to 1,700 F, as well as water protection for 24 hours, at least if it's only submerged up to 8" from the bottom. A great option, slightly less expensive than our top pick, but above all else and the reason we're here, it's fireproof as can be. If you wish to upgrade your security systems, make sure yo also check our picks for 360 cameras.
Key Features:
Total of 1.23 cubic feet internal space
Fire protection up to 1,700 F for one hour
Waterproof up to 8" deep for 24 hours
Quad-pillar lock for maximum protection
Specification:
Brand

SentrySafe

Model

SFW123DSB

Weight

90 pounds
Spacious interior with a shelf
After-fire guarantee: SentrySafe will replace your safe if it's ever put to the test
Pry-resistant hinge guard
ABS plastic handle and dial
Often arrives dented and/or damaged
SentrySafe Fire Safe Chest
SentrySafe obviously has this space locked down, and for good reason. They're the best when it comes to fire protection, but on this safe, there's virtually no theft protection. If you're getting this out of fear of burglars, it's not the safe for you. With a simple key lock and latch system, you can pick it with a nail file. It does, however, provide protection for thirty minutes of temperatures up to 1,550 F. If your goals are simply to protect items in a fire, this is definitely an inexpensive go-to safe.
Internal straps allow you to press documents or small belongings to the interior, while the remaining space can fit external hard drives and documents. This SentrySafe Fire Safe Chest only weighs twenty pounds, and comes with an easy carry handle, and even with that, it can withstand flooding for extended periods of time. When a house fire clears, the rubble is soaked, and SentrySafe keeps your important files protected. Find more great products like this by checking out our guide to the best smart locks.
Key Features:
Built-in strap comes a s part of the front, so you can easily move it from A to B
Withstands up to 1,550 F for thirty minutes
Includes an easy carry external handle
Specification:
Brand

SentrySafe

Model

CHW20221

Weight

20.4 pounds
Verified to withstand flooding and long submersion in high water levels
Built-in internal organization sleeves for documents
Very cramped total space at 0.28 cubic feet
Lock can be picked with a nail file; built to withstand fire, not theft
You want upgraded internal space? FireKing's got you covered. You can actually store your legal-sized documents in SureSeal without worry. Rated for a UL 350 fire resistance and a waterproof exterior, you get a great set of protection for your personal documents. With that waterproofing, it does its job, but with limitations. It's only rated to keep liquid at bay for two hours. On top of that, it's marketed to float in a flood, but it's a sixty pound safe – it sinks.
If you run into issues, you have a seven-year warranty for any manufacturing issues. Furthermore, if this actually goes through a fire and is put to the test, FireKing honors a lifetime replacement guarantee. They serve you once, and they're your fireproof safe brand for life. Be sure to also check out our list of the best gun safes for more great items like this. 
Key Features:
0.38 cubic feet of total internal space
UL Class 350 fire resistance rating
Includes a seven-year warranty
Specification:
Brand

FireKing

Model

SS104-A

Weight

56 pounds
Perfect for holding papers and documents without interference
If this goes through a fire, FireKing replaces it for free
Waterproof feature is only rated for up to two hours of submersion
Rated to float, but has relatively no buoyancy
SentrySafe Fire and Water Safe
SentrySafe Fire and Water Safe bumps it up a bit, and can be cemented into the floor for added security, providing fire and theft protection. You're good for up to one straight hour of 1,700 F heat. This fireproof safe is also ETL certified, meaning it can rest in up to 8" of water for a full twenty-four hours before any will seep through.
Fitted with six life-locking bolts, nothing's going to get through this. However, these all have their faults, and this one comes with SentrySafe's famous fragile plastic handle and dial. The dial has been known to come detached in the box, and while it snaps back on no problem, it's not exactly comforting when it comes to burglary security. If you're grabbing this solely for fire protection, the dial and handle doesn't affect how well it handles heat; it will protect your belongings.
Key Features:
Withstands up to 1,700 F for up to one full hour
Verified by the ETL to withstand eight inches of water for up to 24 hours
Six live-locking bolts for maximum security
Total of 2.05 cubic feet of internal space
Specification:
Brand

SentrySafe

Model

SFW205CWB

Weight

124.8 pounds
Plenty of interior pockets and shelves for organization
Guaranteed to be replaced after a fire, free of charge
Plastic dial and handle
Commonly arrives dented or scraped
First Alert Small Fire Chest
First Alert is excellent in offering their lifetime replacement guarantee: if your safe is in a fire, you'll be completely covered. You get a new one as soon as possible. That being said, this isn't something you should grab for burglary prevention. Apart from the fact that First Alert Small Fire Chest is a portable home safe, the lock is very easy to pick. Grab this for fire protection only.
You'll be good for thirty minutes in heat up to 1,550 F, which is fairly standard for this brand and size safe. Due to the extremely small size, you won't be able to fit standard documents inside without folding them in half first. If you encounter any standard issues in the first fire years, you're covered by an additional warranty against factory defects from the manufacturer.
Key Features:
Clamping-style lock with two keys included
0.17 cubic feet of space
Fireproof enough to handle 1,550  F for thirty straight minutes
Specification:
Brand

First Alert

Model

2011F

Weight

14.5 pounds
Includes an inline carrying handle that's simple to use
Lifetime replacement; if it's in a fire, they'll give you a new one right away
Lock is easy to pick; not built for burglary protection of any sort
Can't hold standard documents unless you fold them
SereneLife Fireproof Home Safe
If you blended this with other fireproof safe UL ratings, it would be the perfect model. SereneLife Fireproof Home Safe can work as a wall safe or a floor safe, coming with pre-drilled holes to mount it wherever you see fit. They didn't specify a UL rating, only that the box is fireproof, which is vague enough that we couldn't rank it higher. We went off of user reviews heavily for this one. When you get into the space and locking system, it's nearly perfection.
The handle is plastic and flimsy, but you get three options to unlock your safe: finger scanner, digital keypad, or a manual key system. Those first two options draw a lot of power, which is why you get an LED indicator to warn you before the battery fails. Nobody wants to get locked out, especially if you misplace the key. Last but not least, it's a dual bolt lock, making it excellent protection against burglary.
Key Features:
Dual bolt locking safe door
LED low battery indicator; no more getting locked out of your safe
Backup manual key override
Pre-drilled anchor holes
Specification:
Brand

SereneLife

Model

SLSFE12

Weight

7.45 pounds
Digital keypad entry w/ finger sensor tech
Can be secured or cemented to the floor
Fireproof rating is non-specific
Handle is plastic and low quality
Fireproof Safe Buying Guide
How We Chose Our Selection of Fireproof Safes
Quality - The unmistakable mark of a quality product and worthy investment. Quality is the least relative or subjective trait. You simply can't fake good quality, which comes down to the construction, protection, and the entire purpose of getting a fireproof safe.
Brand - The brand absolutely matters here. It's how warranty and lock-out information will be handled, it's customer service, and the whole nine yards. It's also going to forebear on the price.
Reviews - We go by first-hand interactions, but we can't purchase everything on the list. We turn to customer reviews, ratings, and gather sources from multiple online publications to determine the right products.
Price - Price is going to influence everything, especially when you're talking about high-grade steel and iron. Protecting your valuables isn't exactly an inexpensive expedition, but losing those valuables would be far more devastating. Think of the price as a bullet to bite for some sturdy insurance on your belongings.
Features To Look For In Fireproof Safes
Dimensions - These don't refer to the interior storage space, but the entire safe. If you're hiding it in a wall, under the floorboards, or you're getting crafty with wherever you're hiding it, you'll need to measure the expected area before committing to a purchase.
Storage capacity - Rule of thumb is that it has to be able to store your important documents, a sizable amount of cash, and any family heirlooms or valuables, then you triple that necessary space. There's two main uses for fireproof safes: smaller, more valuable items, or guns. Your intended use determines the capacity you'll need, but be warned: a higher capacity means more materials, and a higher ticket price.
Weight - How are you going to get it into your house? Where are you going to put it? Are you going to try and take it with you when you go? Ask yourself every question about it. If it takes a dolley to bring into the house, it's going to take a lot more than that to get it out if you cement it to the floor, or have to dig for it through rubble.
Design - We're not too bit on design, because at the end of the day, it's not going to look all too snazzy after a fire, thereby living up to its purpose. If it's going to be visible in your office, then style points might count a little.
Interior (shelves and pouches) - These are more common in gun safes than anything else. Some smaller safes might have pouches, or little sleeves built into the wall/underside of the lid. It all depends on sizing and intended use.
Features - Additional features include smart LED panels, simple ways to set your locks, and more. These are usually brand-specific.
Ease of use - This refers to how simple it is to set your code, how finicky the actual mechanism is, and so on. Ease of use isn't the top priority when it comes to this, but it's still important.
Locking mechanism - You're not just getting a fireproof lock box: you need it to lock properly in case something else tries to take away your valuables. A proper locking mechanism also helps prevent deterioration from heat in the event of a fire.
Fire rating - We describe more of these in-depth later on, but this basically comes down to temperature ratings, time spent in the fire, and overall humidity on the interior.
Security - Let's assume that fire is not the culprit: you want top-notch security to keep burglars out, and let them know that they messed with the wrong house. In the event of a robbery while you're not home, the flat screen may be gone, but your most valuable assets will still be safe.
Durability - How much can it take? In terms of temperature, explosions, and how long the fire can rage on for, as well as how much external pressure it's able to handle. This is what it's all about.
Portability - Some of these are small enough that you can simply pick them up and go, while others require brute strength. If it can withstand serious temperatures for long stretches of time, portability isn't among the largest concerns.
Fireproof Safe FAQ
Q: What is a Fireproof Safe?
A: Fireproof safes are a line of defense to protect your cash, assets, and valuables from the unexpected. Made of thick, durable materials, these maintain the internal temperature, regulate humidity to keep your belongings as they were, and stand to remain if there's a fire or other damages. They're inherently crushproof (to an extent), and provide you with peace of mind. If you came home tomorrow to firefighters putting out your home, you'd still have your prized possessions and financial assets tucked away in a fireproof safe.
Q: Why do you need a Fireproof Safe?
A: House fires are among the most common reasons to play it safe. Nobody can predict a house fire, yet there were 358,500 house fires in a five-year period between 2011 and 2015. Those aren't exactly low numbers, even with the amazing amount of technology we have to prevent fatalities, there's still your belongings to think about. A lot of people don't trust banks, especially after 2008's housing bubble, and the cyber attacks that primarily targeted major US banks in 2016 and 2017. For some of us, storing cash and valuables in a fireproof sexurity safe is the only way to go.
It's about more than just cash, though. Since banks are tough to trust, most of us like keeping personal documents safe from harm. Whether you're keeping it in the trunk of the car or in a gym locker (hey, everyone has their own way to go about this), it has to be secure. Documents, deeds, and other important items that you're responsible for, that don't really have a monetary value anymore, are all reasons to hide a fireproof safe somewhere.
Last but not least, gun owners like to have tall and proper gun safes with fireproofing. While firearms are high-functioning pieces of equipment, you'd be shocked to learn how much damage a lot of heat can do to them. It also helps keep them in check, so there's virtually no chance of an accidental death as a result of having firearms lying about.
Q: Do Fireproof Safes really work?
A: This is where we're going to demystify the marketing materials behind fireproof safes. Yes, they do work, but there's a lot of stipulations. You'll hear it again and again in this guide, but fire is erratic in nature, so it's difficult to determine what your safe can and cannot handle. It depends on the severity of the fire, if accelerants are located nearby, explosions, how long the fire goes on for, and much more.
Fireproof safes do work, but they do much more than simply keep live flames out of the interior. They have to preserve the way heat enters the unit, meaning a serious seal on the gasket of the door. On top of that, there's humidity to consider. Since the interior of the safe isn't touching fire or getting nearly as hot, all the moisture in the air (the air inside of the home safe) begins to cling to the sides of the interior wall. Good safes have humidity controlling features, too.
If you're looking for one of these to protect documents, guns, personal items and even expensive jewelry or cash, they do work. You'll have to consider the rating on the safe (we explain the most common, UL 72, further in this guide), placement, and everything else that could arise in a worst-case scenario. Considering that it takes less than two hours for a response team to completely extinguish a house fire, you'll be able to reach into that security safe (once the external temperature cools down) and pluck your valuables from within.
Q: What are Fireproof Safes made of?
A: Steel has a high melting point of approximately 2,500 TO 2,750 F. Steel is extracted from iron, made of controlled carbon quantities, making it a much denser element. That being said, you may notice that your home safe has some sort of coating along the outside, and you're wondering what that is.
You can quite literally get a feel for the exterior material with a simple touch. It's either a brushed version of the metal that makes up the interior, or it's a high-density rubber to prevent scraping and scratching along the floor. Either way, it's about the primary material. It's always best to double-check with a specific brand of fireproof safe, but it's safe to assume they're using iron and/or steel.
Q: Is there a difference between "Fireproof" and "Fire Resistant"?
A: There most certainly is. Many people assume these terms and phrases are interchangeable, but that come with drastic differences that can make or break your intended use. Many users have had fire resistant safes break down when they thought they would be safe, all due to being misinformed. Get a leg-up: this is what you need to know.
When something is fireproof, it means that if you threw it into a bonfire, by the time the bonfire finished and burned to embers, that item would still be there. Fire would not break down the exterior. That is a very generalized term, because it all comes down to UL ratings, maximum temperatures, the contents of the safe, humidity, and the length of time spent in the fire. Fire is erratic by nature, so there is no real way to say that something is fireproof. Testing is controlled and only offers so much information, which is why safes are sold to the public only showcasing merely 10% of what they're truly capable of in their test phases.
If something is fire resistant or fire retardant, it doesn't really mean muh. In the ways of building, nobody uses this term anymore, or at least they haven't used it commercially since before 1980. It simply means that if a flame burns near an item, if the wisps of that fire touch the item, that it won't immediately ignite. This about the fact that you've seen or heard of plenty of clothing that promotes itself as fire retardant; how long will it take for cotton or nylon to catch fire? It'd be one of the first things to go. Fire retardant gives you a very small window of resisting fire, but not consistently high levels of heat.
Q: Where to put a Fireproof Safe?
A: It all depends on your overall safe size, weight, and the layout of your house. You're supposed to evacuate your home immediately if there's a present fire threat, but since that isn't always the case, numerous guides and information on the safest spots in your home are excellent resources to jump to when you're in a time of crisis. You want to put your safe in a secure location, so that when the dust has settled and the embers die down, your precious items will still be intact.
You want to keep it low to the ground to prevent rising flames from spiking the external and internal temperature. Under rare circumstances, if there's an explosive chemicals or oxygen regulators in your home, it could be enough to demolish a safe. Keeping it low to the ground means it should still be there when the house fire is either extinguished, or God forbid the house comes down, you'll have rubble to search through, but it'll still be there.
As such, you can find spots like in the electric oven to add some extra protection. Gas ovens are obviously a no-go, just on the off-chance that the gas line is ignited and causes an explosion. You don't want to put it directly in from of the combustion. However, with electric stoves, it's low to the ground, and less likely to be crushed by falling debris. It's like putting armor on the outside of your armor.
If neither of those are an option, you can always find somewhere in your basement to stash it. Concrete very obviously can't light on fire, so if you have a primarily concrete basement, you'll be able to either secure it to the ground (larger safes) or hide it in a corner, preferably under a staircase, to keep it safe from fire damage and crushing weight from potential collapses in the home. Alternatively, if you're going with a smaller fireproof safe, one that you can pick up and move, you'll be able to cut a hole in the flooring of your finished basement, and secure it there.
All homes are built completely differently, so if your design has a more structurally sound area that would be most likely to hide from the path of a house fire, use your own judgment.
Q: What is UL 72?
A: UL 72 is a broken-down rating that talks about three specific criteria of your fireproof safe: classification, duration, and overall ratings. Let's break down all three.
Classification
There are three primary classifications of UL strength, and varying temperature and time durations that come with. You have:
Class 350: Intended for keeping documents and malleable items safe.
Class 150: Will help protect anything with magnetic tapes.
Class 125: Protects low-durability items such as floppy disks (not that we use them anymore).
Duration
Duration defines how long these safes can withstand certain temperatures before the exterior is compromised, and the interior becomes damaged, therein damaging the contents. Duration range from:
30 minutes
1 hour
2 hours
3 hours
4 hours
UL ratings rarely go above those. Most house fires can be combated within twenty minutes to two hours, depending on response time and the intensity of the fire.
Ratings
Ratings are determined by numerous testing periods, including fire endurance, fire impact, explosion hazard testing, and explosion impact hybrid testing. These test are conducted by placing electronic humidity detectors (for 125 and 150 class only) inside of the safe. These are then placed in controlled ovens with the ability to reach over 4,000 F or greater.
At this point, they sit in high intensity heat for an extended period of time. The nature of fire is erratic, so they use pure heat as an alternative testing method. On average, certain safe brands are able to keep their models in the heat for up to eighteen hours or more. Because the nature of a house fire or disaster is completely incapable of being properly predicted, you're left with extremely low margins compared to what these safes can actually withstand. This process helps cut down on variables, while staying true to the intended purpose of the safe: heat resistance.
Q: How to set a safe combination?
A: If you just bought a safe and you're setting a combination for the first time, always look through the owner's manual that came with your purchase. On average, these are the steps to setting a lock combination on your safe.
Identify the proper markings for setting your combination (this is usually an arrow along the top of the mechanical locking mechanism wheel).
Open the safe, and ensure that the bolts that actually lock the safe are sticking out of the door. This can vary from safe to safe, but it's usually a way to set the combination without jamming the locks.
Turn the combination wheel counterclockwise. The numbers you've selected, whether you're going with factory standards or your own, will have to follow the specific protocol outlined in your manual. They are usually as follows: set the arrow on your preferred first number, turn it completely clockwise two times, repeat for however many combination numbers you're allowed to have.
This is the setup for a very basic mechanical safe. Now let's get into digital safes and how to set those up.
Select a new combination that you can easily remember. Try to avoid common mistakes, such as birthdays, house numbers, old phone numbers, or anything else that can easily be guessed with a little bit of research, or knowledge held by family members and friends.
Enter that number, open the door completely (it should be open when you start this process), and ensure the lock bolts are completely sticking out.
Hold down zero; you'll know it's been enough time when you hear between one and three beeps. This step could be different on various models, but for the most part, it's holding down the zero until you hear a few beeps. Release your hold.
Enter the combination again very quickly after hearing the beeps, ensuring it's put in correctly. You should hear the same number of beeps. At this point, the locking bolts should be extended and not budging for anything. Enter your code again (as if you were just accessing your safe), and those bolts should retract.
Simple shut the safe and ensure it's locked. Your digital combination should now be in full effect.
Q: What happens if you forget your safe combination?
A: There are a few roads you can take if you run into this. First and foremost, it's best to have one backup solution that's inconspicuous. Our first example is that some safes come with a manual key override, and those keys are very specific. If you want to hide something (not in the most secure container, but discreet nonetheless), you can check out this dictionary safe to keep things hidden in plain sight.
1. Key Override
Most bulky safes, usually the type you get cemented to the floor, are designed to have a manual key override in lieu of the usual tumbler combination. If you have that key, the next step is to find somewhere to hide it in your home.
Safes also serve the purpose of keeping everything hidden and secure in the event of a home robbery. Not that anyone wants to put themselves in those shoes, imagine a robber roaming through your home, and not being able to get to your valuables. There were 3.7 million burglaries in 2010 (last nationally-conducted survey), equalling to one home invasion and burglary every 8.5 seconds. That may have been just after the housing bubble collapsed, but those numbers are certain to still rival that large figure.
2. Reset Combination (Manual and Digital)
Many digital safes have ways you can register with the manufacturer. If you forget your combination and can't get in, you can use that information to verify your identity with the safe manufacturer, and they can determine a solution. Each safe brand is different in how they administer their protocol, so a little bit of research on the brand before purchasing is a must.
The same goes with a traditional tumbler safe. Information that arrives with your safe will let you know what your specific override combination is (in most cases), which you can use to reset the safe, and enter a new combination. This information is best kept somewhere very secure and inconspicuous.
3. Call a Locksmith
You'll need to ensure you can prove that it's your safe. Materials obtained from your purchase will have information that the locksmith can use to verify ownership. Under the worst-case scenario, you could endure the worst part of hiring a locksmith. They cannot guarantee that your safe locking mechanism will still be functioning, if they need to use extreme means to enter it. Locksmiths are a viable, strong option, but recommended to be the last avenue (besides, it's not cheap to hire these guys).
Sources:
Sign Up Now
GET THE VERY BEST OF GEARHUNGRY STRAIGHT TO YOUR INBOX