Last updated:
31 Jul 2020
9 Best Apple Watch Chargers (Review) In 2021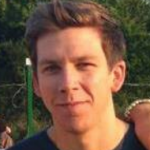 This product guide was written by Jordan Carter
Published
October 25, 2019
Support us! GearHungry may earn a small commission from affiliate links in this article.
Learn more
We've reviewed a lot of watches in our time (ha) here, including the best Timex watches or Seiko watches, the best thin watches, or even the finest freediving watches for the underwater adventurers among us. These are all classics, but recently, the smart watch has burst onto the scene, and for many, there is no better smart watch than the Apple Watch. However, while it's considered both a status symbol and a convenient way to link all your profiles, track your fitness, and stay organized, this is only if you keep it charged, and so investing in the best Apple Watch chargers will ensure you're always prepared.
Regardless of how you use it, finding the right Apple Watch charger or Apple Watch stand is an absolute must. Professionals use it to keep by their bed so they get up on time, athletes need it to guarantee their PB records in real time, and travelers make the most of them by keeping their Apple Watch charged while exploring the world. Whatever your needs, the convenience, reliability, and simplicity of an Apple Watch charger something all responsible users should have.
The Best Apple Watch Charger
Apple Watch Charger Buying Guide & FAQ
How We Chose Our Selection Of Apple Watch Chargers
For electronics, especially premium electronics like Apple products, we want to ensure we only select the best and most reliable products to ensure you can maintain them and keep performance high. Here's how we did it using our tried and tested selection method.
Brand - Apple fans will tell you nothing stands up to the quality of Apple products, however, we think differently, which is why even though you won't find a legitimate Apple charger on our list, we've still ensured it's packed full of reliable brands that will charge your Apple Watch fast and safely. It might feel a little weird at first, but once you see the results, you'll be happy you trusted us and gave it a shot.
Price - Likewise, Apple products are not cheap, which is why you find few people who own All Apple Everything, but just like we diversified our brand selections, we also worked to diversify the prices, too. We understand that not everyone has the need or budget to spend the big bucks, which is why you'll find a wide range of prices to appeal to everyone. This includes those looking for an all-in-one docking stations and anyone seeking a convenient on-the-go charging solution, while in between, we've got the rest of you covered.
Reviews - Finally, the crown jewel and favorite child of our selection process: reviews. Because of time constraints (as well as money constraints, and a bunch of other constraints we won't go into), we turn to reviews to help us get an idea of how well a product performs next week, next month, and next year. These reviews also allow us to understand any potential teething problems, and help us pass on advice for what to expect, especially if you've never used an Apple Watch Charger before.

Features To Look For In Apple Watch Chargers
Before you get ahead of both yourself and us and march on to the confirmation page, check out these essential key features to look for when purchasing your Apple Watch to make sure you're picking the right one to suit your needs.
Quality - No matter what you want to purchase, quality should always be a priority, and for something as expensive as an Apple Watch, this is no different. A good quality watch charger ensures reliable and consistent charging, while also protecting the device from damage through overheating and similar issues.
For stands and docking chargers, the quality also ensures stability and durability, keeping the watch and other devices safe and secure when left on your bedside table or desk.
Easy to Use - Unlike some electronics, Apple Watch chargers are pretty easy to use, but we understand not everyone is super tech-savvy, at least not without a little practice. The easier your Apple Watch charger is to use, the more use you will get out of it. With a simple setup, you can set and forget your watch or other devices and allow it to charge without problems.
If you've never used an Apple Watch charger before, we advise giving the instructions a quick read (or ask one of your experienced friends) to ensure you don't make any mistakes.
Holds The Watch Securely - We know you can't know how well the charger will hold the watch before buying, but you can check existing reviews to get an idea of how secure the magnetic charging module is. A reliable hold ensures it protects the watch, while also keeping the charge consistent until it's ready.
Works With Any Watch Band - Those who like to mix and match their watch bands with their Apple Watch should pay close attention to how compatible these chargers are with different watch bands. Consider how well they fit with nylon, leather, metal, and silicone bands to guarantee reliable charging and a secure fit.

Apple Watch Charger FAQ
Q: What is an apple watch charger?
A: While we wish Apple Watch batteries lasted forever, Tim Cook and Co. have yet to breach that barrier, and so you need an Apple Watch charger. However, despite what Apple propaganda may try to convince you, you don't need charger manufactured by Apple. Instead, you can take your pick from the variety of brands we've selected above, many of which are packed with goodies.
Q: Is it bad to keep apple watch on charge?
A: The relatively (in tech terms) age old question is always whether it's dangerous to keep your device on charge overnight. With Apple Watches and their chargers, the charge halts as soon as you hit 100%, so there's no chance of overloading the battery and damaging it. This is why Nightstand modes are used as it can help act as an alarm clock.
That being said, it's still recommended to fully drain the battery every now and again which usually after 30 charges.

Q: Are all apple chargers the same?
A: All Apple products use the Lightning cable for charging except the Apple Watch, as this relies on wireless magnetic charging. Some charging docks come with a Lightning cable for your iPhone or iPad, but this cable will not work with your watch.
Q: Do apple watches use the same charger?
A: Because all Apple Watches use the wireless charging module, you can use the same charger for all Apple Watches. However, while you will definitely be able to charge your Apple Watch, you may find newer chargers are not as responsive with earlier watch models such as series 1 and 2.
For optimal results, search for a universal charger that works equally well with all generations of Apple Watch, or invest in a dedicated charger for the Apple Watch you own.
Sources:
How To Charge An Apple Watch, And How Long It Takes To Fully Charge -  Business Insider
Can You Use The Same Power Adapter For iPhone And iPad - Popular Mechanics