Best Apple Watch Chargers In 2022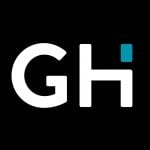 This product guide was written by GearHungry Staff
Last Updated
October 25, 2019
GearHungry Staff
GearHungry Staff posts are a compilation of work by various members of our editorial team. We update old articles regularly to provide you the most current information. You can learn more about our staff
here
.
GearHungry may earn a small commission from affiliate links in this article.
Learn more
We've reviewed a lot of watches in our time (ha) here, including the best Timex watches or Seiko watches, the best thin watches, or even the finest freediving watches for the underwater adventurers among us. These are all classics, but recently, the smart watch has burst onto the scene, and for many, there is no better smart watch than the Apple Watch. However, while it's considered both a status symbol and a convenient way to link all your profiles, track your fitness, and stay organized, this is only if you keep it charged, and so investing in the best Apple Watch chargers will ensure you're always prepared.
Regardless of how you use it, finding the right Apple Watch charger or Apple Watch stand is an absolute must. Professionals use it to keep by their bed so they get up on time, athletes need it to guarantee their PB records in real time, and travelers make the most of them by keeping their Apple Watch charged while exploring the world. Whatever your needs, the convenience, reliability, and simplicity of an Apple Watch charger something all responsible users should have.
The Best Apple Watch Charger
OLEBR Aluminum Apple Watch Charger
First up in our search for the best Apple Watch chargers is the OLEBR Aluminum Charging Stand which charges not just your watch, but also your AirPods and iPhone too to ensure you're always ready to leave the house on time. Available in 4 colors, you can match the aesthetic to your watch strap or phone case, and the nightstand dock is fully adjustable to ensure you can Skype or Netflix completely hands-free. It's easy to put together, while the silicone tray prevents slippage to keep everything safe.
The charger is compatible with all generations of Apple Watch, and there's also space for the standard iPhone Lightning cable to keep you fully charged overnight. There are also useful cable compartments to tidy up your desk or bedside table, and at just over 14 ounces, it's neither too light nor too heavy. Instead, it's just right. For more 
Key Features:
Docks iPhone, AirPods and Apple Watch
Silicone tray
Easy assembly
Compatible with Series 1 – 4
Fits standard iPhone cable
45-degree nightstand mode
4 available colors
Specification:
Brand

OLEBR

Model

5647400250

Weight

14.1 Ounces
YoFeW Apple Watch Charger
Bargain hunters and those on a budget alike will see the YoFeW Charging Stand and rejoice when they realize it's our pick for the best Apple Watch charging stand if we're looking for a great value. It delivers a comprehensive array of features including 4-in-1 charging, wide compatibility with a variety of devices and generations, and a sleek polished finish that Apple owners crave.
The setup gives you a simple and straightforward organization system, while the non-slip pad keeps everything safe and prevents you knocking it all to the floor during the night. The nightstand mode makes it easy to read, watch, or chat with far-flung friends, and it can house both naked and encased iPhones (up to 7mm). The 1 year warranty gives you plenty of time to learn how to take care of it, but even if you struggle with that, the premium aluminum alloy ensures it's pretty much idiot-proof. Although it's such great value, you won't mind forking out for a replacement should anything go wrong. An amazing electronic gift for Apple Watch owners.
Key Features:
4-in-1 charging
Compatible charges iPhone, AirPods, and Apple Watch
Compatible with Apple Watch Series 1 – 4
Easy organization
Nightstand mode
1 year warranty
Non-slip pad
Premium aluminum alloy
Polished finish
Holds naked and cased iPhone
Specification:
Brand

YoFeW

Model

F055_BL

Weight

1.01 Pounds
Perfect for travelers, businessmen, and digital nomads, the Twelve South TimePorter provides spectacular on-the-go charging for the modern world where relying on AC sockets is becoming increasingly old-fashioned. Sorry, Big Electricity, but your time is ending.
This useful, durable travel case boasts ample capacity for your Apple Watch charger and additional cables with a tidy spool to keep everything organized. The clever design lets you strap the watch around the outside, so you can access it easily even while charging, great for sitting on airplanes or setting it beside your bed while you sleep. The case is compatible with different strap materials and even has room for additional straps if you like to mix it up between destinations. The multi-angle stand is also useful, and gives you the chance to adjust as needed when chilling or setting your alarms for your daybreak hike in, oh god, 3 hours? (that can't be right…)
Key Features:
On-the-go charging
Compact travel case
Magnetic charging disk
Multi-angle stand
Built-in spool
Easy organization
No need for an outlet
Specification:
Brand

Twelve South

Model

12-1512

Weight

4.5 Ounces
Belkin Powerhouse Charge Dock
Those looking for the best of the best will likely be enthralled by the wonders and power of the Belkin Powerhouse Charge Dock which provides versatile charging in a compact and modest way while still ensuring it's the dock to beat. Compatible with iPhones 8 to XS and all generations of Apple Watches, it delivers safe, secure, and reliable charging performance simultaneously to guarantee you never miss out on smashing your morning runs or getting to that crucial meeting on time.
The instant charging feature is responsive and gives you immediate juice where other options take some warming up while the wireless charging module magnet is secure and stable. You'll also love the Versa case, which allows you to find the right angle for you to ensure easy reading. You may also like some of the best solar phone chargers for your outdoor adventures, so check them out.
Key Features:
Compatible with iPhones and Apple Watch 1 – 4
Built-in magnetic charging module
Adjustable Versa case
Safe simultaneous charging
Wireless watch charging
Instant charging
Lightning charging cable included
2 colors
Specification:
Brand

Belkin

Model

F8J237tt

Weight

1.31 Pounds
UGREEN Wireless Portable Charger
The UGREEN Wireless Portable Charger is a great choice for those who find themselves out and about more often than they're home, but may not be the best idea for anyone who's constantly in search of their keys. It's compatible with all generations and offers cable-free charging in a compact and easily portable way. It's designed to fit onto your keychain and slip into your pocket, and the white motif means it blends in perfectly with your existing Apple products. Yes, we know you've got them somewhere.
It may be small, and at less than 3 ounces, it's a little too easy to misplace, but it's also powerful, and the built-in parts protection ensures consistent, quality performance time after time. The USB stick design also makes it easy to charge at the wall, and when fully charged, it only takes 2 hours to get your watch back to full juice. 
Key Features:
Compatible with Apple Watch Series 1 – 4
Cable free charging
Original 2 hour charging speed
Portable
Slim and compact
Built-in parts protection
USB wall charging capabilities
Keychain design
Specification:
Brand

UGREEN

Model

50944

Weight

2.88 Ounces
elago W2 Apple Watch Charger Stand
The elago W2 is one of the best-looking Apple Watch chargers on the market. It's not actually a charger itself, so you need to have an existing Apple Watch charger to fit inside. It's a small, seat-shaped stand that your Apple Watch sits on top while it charges. One of our favorite things about it is that it's available in all of the same colors as the Apple Watch itself, so you can pick the right color to match. It's made from premium silicone, which protects the watch from getting scratched and stops the stand from moving. It has a handy cable management hole that keeps everything looking clean. If you want to improve how your desktop or bedside table looks, the elago W2 is the product for you. 
Key Features:
Apple Watch charger stand 
Compatible with all models of Apple Watch 
Available in all the same colors 
Cable management hole 
Made from premium silicone
Specification:
Brand

elago

Model

W2

Weight

3.2 Ounces
Apple Watch Charger Buying Guide & FAQ
How We Chose Our Selection Of Apple Watch Chargers
For electronics, especially premium electronics like Apple products, we want to ensure we only select the best and most reliable products to ensure you can maintain them and keep performance high. Here's how we did it using our tried and tested selection method.
Brand - Apple fans will tell you nothing stands up to the quality of Apple products, however, we think differently, which is why even though you won't find a legitimate Apple charger on our list, we've still ensured it's packed full of reliable brands that will charge your Apple Watch fast and safely. It might feel a little weird at first, but once you see the results, you'll be happy you trusted us and gave it a shot.
Price - Likewise, Apple products are not cheap, which is why you find few people who own All Apple Everything, but just like we diversified our brand selections, we also worked to diversify the prices, too. We understand that not everyone has the need or budget to spend the big bucks, which is why you'll find a wide range of prices to appeal to everyone. This includes those looking for an all-in-one docking stations and anyone seeking a convenient on-the-go charging solution, while in between, we've got the rest of you covered.
Reviews - Finally, the crown jewel and favorite child of our selection process: reviews. Because of time constraints (as well as money constraints, and a bunch of other constraints we won't go into), we turn to reviews to help us get an idea of how well a product performs next week, next month, and next year. These reviews also allow us to understand any potential teething problems, and help us pass on advice for what to expect, especially if you've never used an Apple Watch Charger before.
Features To Look For In Apple Watch Chargers
Before you get ahead of both yourself and us and march on to the confirmation page, check out these essential key features to look for when purchasing your Apple Watch to make sure you're picking the right one to suit your needs.
Quality - No matter what you want to purchase, quality should always be a priority, and for something as expensive as an Apple Watch, this is no different. A good quality watch charger ensures reliable and consistent charging, while also protecting the device from damage through overheating and similar issues.
For stands and docking chargers, the quality also ensures stability and durability, keeping the watch and other devices safe and secure when left on your bedside table or desk.
Easy to Use - Unlike some electronics, Apple Watch chargers are pretty easy to use, but we understand not everyone is super tech-savvy, at least not without a little practice. The easier your Apple Watch charger is to use, the more use you will get out of it. With a simple setup, you can set and forget your watch or other devices and allow it to charge without problems.
If you've never used an Apple Watch charger before, we advise giving the instructions a quick read (or ask one of your experienced friends) to ensure you don't make any mistakes.
Holds The Watch Securely - We know you can't know how well the charger will hold the watch before buying, but you can check existing reviews to get an idea of how secure the magnetic charging module is. A reliable hold ensures it protects the watch, while also keeping the charge consistent until it's ready.
Works With Any Watch Band - Those who like to mix and match their watch bands with their Apple Watch should pay close attention to how compatible these chargers are with different watch bands. Consider how well they fit with nylon, leather, metal, and silicone bands to guarantee reliable charging and a secure fit.
Apple Watch Charger FAQ
Q: What is an apple watch charger?
A: While we wish Apple Watch batteries lasted forever, Tim Cook and Co. have yet to breach that barrier, and so you need an Apple Watch charger. However, despite what Apple propaganda may try to convince you, you don't need charger manufactured by Apple. Instead, you can take your pick from the variety of brands we've selected above, many of which are packed with goodies.
Q: Is it bad to keep apple watch on charge?
A: The relatively (in tech terms) age old question is always whether it's dangerous to keep your device on charge overnight. With Apple Watches and their chargers, the charge halts as soon as you hit 100%, so there's no chance of overloading the battery and damaging it. This is why Nightstand modes are used as it can help act as an alarm clock.
That being said, it's still recommended to fully drain the battery every now and again which usually after 30 charges.
Q: Are all apple chargers the same?
A: All Apple products use the Lightning cable for charging except the Apple Watch, as this relies on wireless magnetic charging. Some charging docks come with a Lightning cable for your iPhone or iPad, but this cable will not work with your watch.
Q: Do apple watches use the same charger?
A: Because all Apple Watches use the wireless charging module, you can use the same charger for all Apple Watches. However, while you will definitely be able to charge your Apple Watch, you may find newer chargers are not as responsive with earlier watch models such as series 1 and 2.
For optimal results, search for a universal charger that works equally well with all generations of Apple Watch, or invest in a dedicated charger for the Apple Watch you own.
Sources:
How To Charge An Apple Watch, And How Long It Takes To Fully Charge -  Business Insider
Can You Use The Same Power Adapter For iPhone And iPad - Popular Mechanics
Sign Up Now
GET THE VERY BEST OF GEARHUNGRY STRAIGHT TO YOUR INBOX