Best Monitors For Dual Setup In 2022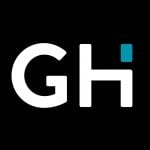 This product guide was written by GearHungry Staff
Last Updated
June 26, 2020
GearHungry Staff
GearHungry Staff posts are a compilation of work by various members of our editorial team. We update old articles regularly to provide you the most current information. You can learn more about our staff
here
.
GearHungry may earn a small commission from affiliate links in this article.
Learn more
The dual monitor setup is something that your average computer user likely wouldn't consider. However, for gamers and home offices, the best monitors for dual setup are an essential part of maximizing performance and productivity.
It's not as simple as merely picking any old monitor out of storage, though. For the best results, you must find a monitor that matches or exceeds your current monitor's power. Furthermore, you've got to find one compatible with your original setup, while also connecting seamlessly to ensure you get total control over your games or projects, widening your view while also making it easy to operate.
If you've never considered dual monitors before, then it's not too late to explore just what they can do for you. Sure, it might seem a little over the top at first, but once you recognize the potential and the results, you'll find yourself more productive and powerful than ever before. The best time to invest in a dual monitor setup was years ago, but the second-best time's right now. Let's take a look at what the world has to offer.
The Best Monitor For Dual Setup
Sceptre Ultra Thin 1080p LED Monitor For Dual Setup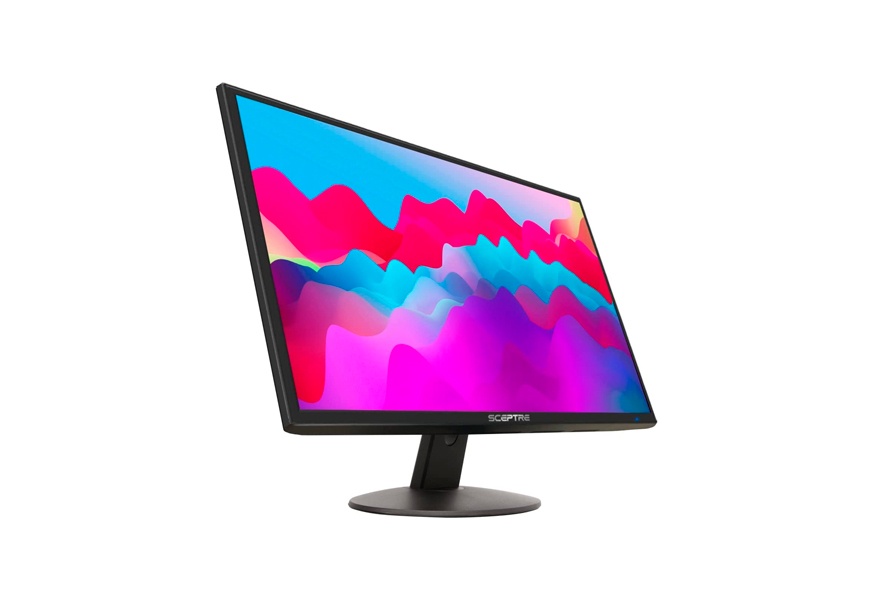 Our top pick for the best monitors for dual setup is the ultra-impressive Sceptre Ultra Thin 1080p LED Monitor. Available in three screen sizes, it's suitable for a range of gaming or home office setups, and these screen sizes range from 20" to 24", with a 22" option in the middle. All of these monitors boast superb clarity, so the only thing you need to worry about is how much space you have in your existing setup.
There are also different package varieties available, with the single monitor, monitor and HDMI combo, or even PC gaming mouse varieties to check out. The one you choose will depend on what you already have or need. If you're an established gamer, you may only need the monitor, but if you're hoping to take the next step into gaming glory, then bonus items may be too hard to resist.
The HDMI connectivity ensures a sharp and dynamic picture that's perfect for the modern setup, whether you need it for competitive gaming, Runescape raids, or getting in on Zoom calls with the rest of the department. Furthermore, the five millisecond response time is one of the best around, as is the 75Hz refresh rate.
The built-in speakers are also useful. However, they are not as powerful as you might like, and for a fully immersive experience, it's worth investing in an external set to take everything to the next level. It's also VESA wall mount-ready, making it easy to install while guaranteeing a secure fit against the wall. However, if you don't want to mount it, the provided monitor arm will do just as good of a job.
Key Features:
Three screen sizes
Different package styles
HDMI connectivity
Built-in speakers
VESA wall mount ready
5ms response time
1000:1 contrast ratio
Specification:
Brand

Sceptre

Model

E225W-19203R

Weight

5.8 Pounds
75Hz refresh rate
Suitable for gaming and movies
High clarity
Speakers are not as loud or powerful as we'd like
ViewSonic Frameless Head-Only 1080p IPS Monitor For Dual Setup
One premium choice for your new dual setup is the high quality and high-performance ViewSonic Frameless Head-Only 1080p IPS Monitor. This monitor is available individually or in dual packs. Each monitor comes complete with razor-sharp clarity to ensure fantastic images, whether you're browsing the internet or diving deep into the latest game.
There are also flexible connectivity options, with HDMI, DisplayPort, and VGA connections on the back of the monitor, and this offers a level of versatility that other options may not provide. There's also a 3-sided frameless bezel IPS panel, which keeps the picture easy to view no matter the viewing angle to ensure consistent performance and satisfaction. The optimized settings are also essential for a range of viewing and application needs, including Movie and Game, to appeal to the entertainment aspect.
You'll also get a three-year warranty to deal with any issues, and this, if nothing else, provides superb peace of mind. There are also speakers built into the monitor, but again these aren't as powerful as we'd like, and you can only adjust them manually rather than with a remote control.
For anyone looking to take their overall setup, whether gaming, work, or entertainment, to the next level, this monitor (or monitors) is a fantastic option sure to impress. Durable and suitable for a wide range of applications for enhanced viewing comfort, there are few other options out there that will provide you with as much joy and satisfaction as this. For more amazing display options like this, check out our selection of the best ultrawide monitors.
Key Features:
Dual or single packs available
Razor-sharp clarity
Flexible connectivity
The three-sided frameless bezel IPS panel
Three-year warranty
Seamless viewing with frameless design
Optimized settings
Specification:
Brand

ViewSonic

Model

VA2456-MHD_H2

Weight

15.4 Pounds
Suitable for gaming, movies, browsing, and more
Enhanced viewing comfort
Dual integrated stereo speakers
Cannot adjust volume remotely
Amazon Renewed Computer Package With Monitor For Dual Setup
If you're looking for monitors for dual setup while also finding something with excellent value, the Amazon Renewed Computer Package is a great option that keeps machines out of the landfill. These certified refurbished products may not appeal to hardcore gamers, but for more casual setups or even home office demands, they are perfect. Plus, they come with a 90-day minimum warranty to overcome any issues you might encounter.
You get two monitors, a computer tower, and a keyboard to provide the entire setup you need. Furthermore, these deliver versatile connectivity, and if the model is the same as the main link, you'll also enjoy seamless Windows 10 operation with the Dell OptiPlex.
As it's a refurbished model, the brand may vary between orders. So, if you have your heart set on a specific brand or model, it may disappoint you. This is only a significant issue for power users, though, and anyone just looking for a straightforward dual setup to increase work time productivity will still find plenty to love about this whole deal.
The refurbishment procedure ensures the models only show minor, and often invisible signs of wear and tear, and they also run full diagnostics on each device and monitor before shipping. Every component is also cleaned and tested. It might not be a brand new machine, but it's new to you, and if that's all you need from a dual monitor setup, then you'll have no problems with it while also enjoying superb value for money. You may also be interested in some of these top touch screen monitors from our list, so check them out.
Key Features:
Certified refurbished product
90-day minimum warranty
High-quality components
Two monitors
Computer tower and keyboard included
Versatile connectivity
Runs on Windows 10
Specification:
Brand

Amazon Renewed

Model

B01FE8IWI4

Weight

22 Pounds
Only minimal signs of wear and tear
Full diagnostic completed before sale
Cleaned and tested for functionality
Brands may vary depending on availability
Mobile Pixels Duex Pro Portable Monitor For Dual Setup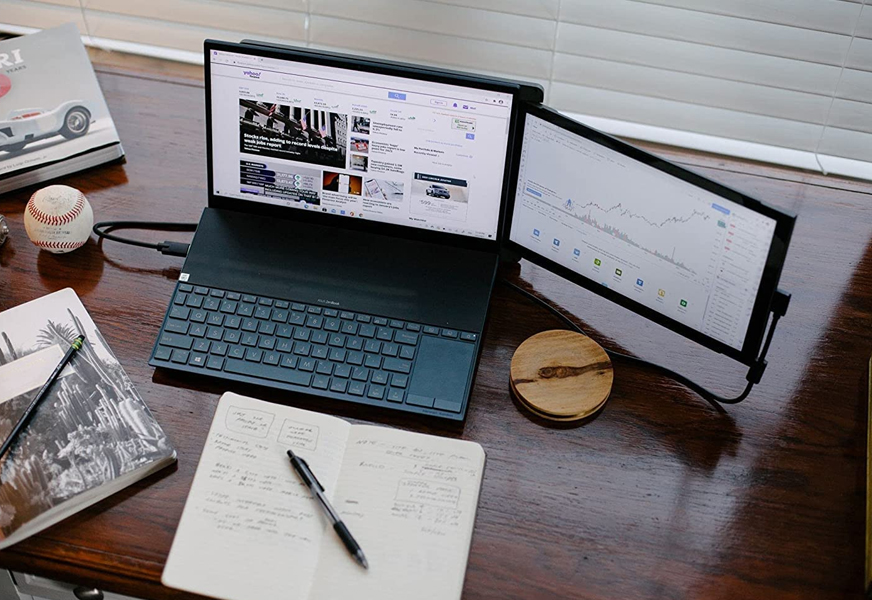 The Mobile Pixels Duex Pro Portable Monitor boasts plenty of excellent features that those seeking spectacular on-the-go productivity will adore. The upgraded graphics chip enhances traditional laptop resolution and takes it to desktop quality, while its broad compatibility will ensure that everyone, regardless of laptop device, will be able to use it.
The flexible rotation is another great addition, as it helps with both work and presentations. This flexibility is particularly beneficial for conferring with teams when on the train on the way to a conference. It is also suitable for small meetings in your office if you don't have a larger monitor available. There is also dual-slide sliding to further enhance your presentations.
It's one of the easiest dual monitor options to set up, and you can do this with its intuitive plug and play technology. This means there's no need for installation software, so you can enjoy its benefits as soon as you plug it in. The high definition graphics provide crisp, clear, and dynamic images, while the adjustable brightness is suitable for all light conditions and times of the day.
Its size means that it's likely not ideal for full-fledged computer games and instead is only suited for the home office setup. That being said, games that consume less power and aren't as reliant on high graphics ability, such as Crusader Kings or even Football Manager, might be okay on this monitor. With a kickstand included, you will have everything you need to increase productivity by at least 50%, regardless of whether you prefer a Windows or a MacBook laptop.
Key Features:
Upgraded graphics chip
Compatible with USB-C type laptops
Flexible rotation
Dual-slide sliding
Plug and play technology
High definition graphics
Adjustable brightness
Specification:
Brand

Mobile Pixels

Model

DUEX Pro

Weight

1.6 Pounds
Connects to the back of any laptop and slides out easily
Compatible with Windows and Mac
Kickstand included
Acer Full HD Ultra Thin Frame Monitor For Dual Setup
Our final selection is the Acer Full HD Ultra Thin Frame Monitor, which is the ideal addition to high-level PC gaming setups or those who want their home office to be a mecca of productivity. There are various series options to choose from to find the right match with your existing monitor, while the 21.5-inch screen provides plenty of space to easily view and organize your windows to take your performance to the next level.
The Radeon FreeSync technology delivers spectacular graphics, a 75Hz refresh rate, and supports up to 16.7 million colors, which, even to the untrained eye, is something to celebrate. There are multiple connectivity ports, with HDMI and VGA options in the back for a simple connection regardless of how you prefer to fit your cables. The wide viewing angle range makes it ideal for staying comfortable during your workday or gaming sessions.
Its zero frame design is sleek and modern and also maximizes the amount of screen space you have without adding unnecessary borders to the images. The 16:9 aspect ratio ensures you enjoy all the excitement your game has to offer.
If there were built-in speakers, this could very easily be the very best monitor around. However, there are no speakers, so you'll need to dig your old ones out of the back of your drawer, connect your Bluetooth or gaming headset, or invest in a brand new set of speakers. Still, despite this mild discrepancy, there's a lot to love about this monitor, and if you're looking for a sleek and sophisticated dual setup, this stands up to the very best around.
Key Features:
Various series options available
21.5-inch screen
Radeon FreeSync technology
75Hz refresh rate
16.7 million colors supported
-5 to 15-degree viewing angle
1x HDMI port / 1x VGA port
Specification:
Brand

Acer

Model

SB220Q bi

Weight

5.6 Pounds
Zero-frame design
Wide viewing angle
16:9 aspect ratio
No built-in speaker system
Monitor For Dual Setup Buying Guide & FAQ
Features To Look For In Monitors For Dual Setup
Before deciding which of the best monitors for dual setup is right for you, check out these essential features.
Image Quality - If you're gaming or using your dual setup for graphic design or similar activities, high image quality, or resolution, is a must. High resolution will ensure excellent clarity, sharp images, and a better overall experience. Even if you're not using your dual setup for gaming, the high resolution is still useful for watching Netflix or viewing photos.
Features - Monitors that come with additional features are always more appealing, even if you might sometimes need to pay a little more for them. Features can include adjustable brightness or contrast, as well as built-in volume adjustment, although this only works with monitors that use built-in speakers. You can also consider monitors with different modes, such as Movie, Game, or Sport. These settings will adapt the speaker system, aspect ratio, or picture style to provide the best possible picture and audio to match your needs.
Design - The design of the monitor will always impact how you feel about how it looks, and while it isn't a major issue compared to some specifications and features, it's worth thinking about. View angles are especially useful, as you can adapt it to suit your position, and can also help with ISP satisfaction.
Similarly, you can choose between a framed or frameless design. Frameless designs are certainly more modern, and they also ensure there is no border around the screen, which could impact the overall picture size. However, framed monitors may make you feel more at ease with durability.
Connectivity - The two connections you must look out for are HDMI and VGA, although DisplayPort is another useful component to have. As a digital port, HDMI is arguably much better, as you won't experience issues with picture quality or degradation. Still, VGA is still popular among many people, and you won't notice too much of a difference for general dual-screen needs such as home office setup or casual web browsing. Although if you are insistent on high definition, HDMI is always the way to go.
Speakers - Speakers are a handy option to have with your monitor as it will save you cluttering up your desk or gaming area with additional cables. These speakers are typically on the side of the monitor, but you may also find them at the back. Because of this design, however, the speakers are not always effective or loud, so you may need to connect an external speaker, regardless. Such speakers may not be ideal for gaming or watching movies and TV, but for listening to music while you work, they will probably suffice.
Screen Size - The screen size you choose can depend on several factors. The most obvious one is how much space you have on your home office desk. However, other factors could include maneuverability, the distance that you are from the monitor itself, or even how many others you may need to view the screen at any one time. Most people using dual setups casually will use a monitor that is the same size as their existing one, but there is an argument to go smaller or larger depending on your needs.
Aspect Ratio - Aspect ratio settings will help you find a picture size that matches with your existing monitor, which is useful for using both screens to play the same game or switch between projects. Most monitors will use 16:9 as standard, although you should be able to make changes to suit your needs. Aspect ratios like 4:3 are boxy and might be better for casual web browsing, whereas the 16:9 ratio is ideal for movies or providing an excellent image scope for a game.
Mountability - Mounting your monitor will make your dual setup look more professional and also make it easy to maneuver if you need to. Not everybody will need, or even want, to mount their monitor to the wall, but those that do should make sure that the monitor is capable of doing so.
As we've edged closer towards a mounting culture, that is, one where TVs are on the wall, most of the monitors in our list will come with mountable features unless they are too compact to function as such. Before installation, it's worth finding the right screws to ensure it is secure when mounted.
Compatibility - Most devices and monitors are currently compatible in the 21st century. However, there are still some products that are not as universal as we'd like. Compatibility could be an issue if you use a traditionally PC-based monitor with an Apple computer.
Typically, this won't be an issue, but older monitors or computers could cause a problem. Before purchasing your monitor, make sure it is compatible with your existing machine and monitor to prevent any disappointments.
Price - A high-quality monitor is not as expensive as you might expect, and for most needs, you can get one cheaply enough. Of course, monitors that cost a little more will come with better specs, usually reflected in the resolution, which could be as much as 4K depending on how much you're willing to spend.
Despite this, you only really need such specs for gaming, graphic design/video production, professional photo editing, or if you are a serious cinephile. For general home office needs, 1080p is more than sufficient.
Purpose - Finally, it's useful to consider the purpose of your monitor before you buy it. While a gaming monitor with all the bells and whistles, dynamic images, and excellent clarity is tempting for everybody, it's not always useful for a home office setup. Instead, consider a monitor that will suit your needs right now. If you find that you outgrow this monitor, there is always the chance to upgrade at a later date.
Monitor For Dual Setup FAQ
Q: What is a monitor for dual setup?
A: A dual monitor setup is useful in gaming, viewing, and office environments. The setup takes a standard computer monitor and combines it with an additional option to expand the real estate of the image for increased clarity or to view two windows simultaneously without jumping back and forth between tabs or windows.
You can use matching resolutions or varied resolutions depending on your needs, but it is best if the aspect ratio remains the same. In the best case, this is 16:9 to guarantee a widescreen feel and prevent your images from being too boxy.
Dual setups are ideal for gamers, and many will associate them most with this hobby. However, they are also an excellent graphic design or artistic measure, and they can also allow you to stream TV, such as Netflix, from a single computer while also getting your studies or anything else done at the same time.
Sign Up Now
GET THE VERY BEST OF GEARHUNGRY STRAIGHT TO YOUR INBOX