Best Portable Monitors In 2022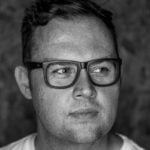 This product guide was written by Chris Worden
Last Updated
August 13, 2019
Chris Worden
Born and raised in Idaho, Chris's sensibilities are a small town, while his life experiences are anything but. He's had the chance to travel the globe with a camera in hand documenting action sports and cultural movements for over 15 years. His love of motorcycles, photography, adventure, and the outdoors has lent itself to a career telling stories and he wouldn't trade that for anything. Chris now resides in a small ski town in central Idaho and when he's not grinding away at his day job, he's feverishly penning articles at night about the products and playgrounds he loves.
GearHungry may earn a small commission from affiliate links in this article.
Learn more
No matter whether it's through work or through leisure, the majority of us rely heavily on technology on a daily basis. Having access to such a wide range of technology has benefited our lives in many ways – but what if things could get even more accessible? What if we had the chance to get even more done on our nifty devices?
Portable monitors are taking the world by storm, making creatives work smarter, analysts work quicker, and gamers play stronger. Basically, a portable monitor will be sure to benefit your life in more ways imaginable; no matter what you need it for. Browse our guide and find the best portable monitor which is right for you!
The Best Portable Monitor
AOC e1659Fwu 15.6-Inch Ultra Slim Portable Monitor
The AOC e1659Fwu 15.6-Inch Ultra Slim is a must-have for any home office desk. This nifty device doesn't require a power cord, meaning all you need to do is pop the USB 3.0 cable into your laptop or desktop and you'll be good to go! Aside from its incredible ease of use, another feature of the AOC e1659Fwu 15.6-Inch Ultra Slim which stood out to us was the 'mount compliant' feature, which allows you to fix the monitor onto the wall if you need too. This is perfect for presenting your work or benefitting from a mini-TV. If you are also looking for some larger solutions for your gaming sessions or office, check out our reviews of the best ultrawide monitors.
Key Features:
Powered through USB
Comes with a foldable flexi-stand which caters to both portrait and landscape view
Compatible with Windows 8
Specification:
Brand

AOC

Model

E1659FWU

Weight

2.4 Pounds
GeChic 1503H 15.6 inch IPS 1080p Portable Monitor
If you're looking for a no-fuss portable monitor which does the trick and cuts out any other technical issues, then the GeChic 1503H 15.6-inch IPS 1080p Portable Monitor is the device for you. This monitor screams class, with a minimalistic design and hidden inputs for HDMI cable, VGA and USB along the edge. The greatness doesn't just stop on the outside either, as the interior is equipped with state of the art configurations which will help you to view the best display possible. To put it simply, this monitor is ideal for all types of gaming (the screen can go incredibly bright) and streaming. You may also be interested in some of the best monitors from dual setup from our list, so check them out.
Key Features:
The rear dock port ensures simple connectivity
Wide angle display (170 degrees)
LED backlight brightness for high-quality viewing
Specification:
Brand

GeChic

Model

Gechic 1503h

Weight

1.75 Pounds
ASUS MB169B+ Portable Monitor
Asus certainly know their stuff when it comes to portable monitors, so expect a whole lot of their products to be mentioned in this buying guide. They have portable monitors which are designed for a whole range of different purposes, meaning if you are looking for a brand that you can rely on for years to come, Asus is the answer. The ASUS MB169B+ features a sleek 15.6-inch monitor and a single USB 3.0 for easy access. Adding a second companion to your current setup has never been easier, and the fast response speed which this device has makes the experience even better. If you are looking to update your workspace, you may also like some of the best touch screen monitors from our list, so be sure to check them out.
Key Features:
Blue light filter to reduce eye strain
Claimed to be the world's slimmest and fastest USB monitor
Has an auto-rotating display
Specification:
Brand

ASUS

Model

90LM0183-B01170

Weight

1.76 Pounds
ASUS ZenScreen MB16AC Portable Eye Care Monitor
Although the majority of portable monitors mentioned on this guide will look after your eyes, no device will care quite as much as the ASUS ZenScreen MB16AC 15.6″ Full HD IPS USB Type-C Portable Eye Care Monitor. This portable monitor has been designed with your health in mind, meaning you can expect no eye fatigue, thanks to the TUV Rheinland-certified flicker-free backlighting and blue light filter.
Not only is this monitor super caring, but it's also one-of-a-kind, too. Asus have really pulled it out of the bag with this design, as the monitor features the world's first hybrid signal solution. Your experience has never been smoother! If you also need units for holding larger monitors and other display screens, check out our guide to the best monitor arms and pick your favorite.
Key Features:
Equipped with Asus very own eye-care technology
Hybrid-signal solution
Automatic screen orientation
Specification:
Brand

ASUS

Model

MB16AC

Weight

1.72 Pounds
Portable Monitor Buying Guide
How We Chose Our Selection Of Portable Monitors
Every single product which makes it on to our buying guide went through an extensive selection process. A lot of behind the scenes work goes on before we publish these guides, meaning hundreds and hundreds of other portable monitors were put to the test and didn't quite make the cut. The seven portable monitors which you have explored are the best of the best; the highest quality and most worthwhile products on the market right now. Read on to discover just how we established which products to choose.
Reviews - One of the greatest things about online shopping is online reviews. It's highly unlikely that you'll walk into a shop and have thousands of reviews to sift through before making an informed decision on what you're interested in buying. Our team got to work on reading through near enough every review for every product, ensuring that it's worth the money and goes above and beyond expectations. If a product has anything lower than a three-star-rating then we aren't interested. We are passionate about finding you only the most commented and top-quality products out there! There's no better way to learn about a product than through reviews.
Price - There's no denying that a piece of high-quality equipment isn't going to be cheap. If you want something which is going to last for years and constantly give you the best experience, then be expected to pay a substantial amount of money. With this in mind, however, we understand that no one wants to break the bank when treating themselves to a portable monitor. All of the products mentioned in this buying guide are excellent value for money; the brands have offered competitive prices for products which will go above and beyond your expectations. We assure that you will get your value for money.
Features To Look For In Portable Monitors
There are some important features to look for in portable monitors, in order to ensure that you're getting the best product possible. The features which are most important to you will completely depend on what you're using the portable monitor for, but the three listed below are the most valuable. All of the products in this buying guide were examined on these three features.
Connectivity - The majority of portable monitors will feature USB connectivity; the most convenient and simplest to use. When you opt for USB connectivity, you won't have to mess around with any extra charging wires. All that you need to do is plug the USB into your device and you'll be good to go! A USB connectivity is the most favored with portable monitor users, but if it doesn't take your fancy, then you can also get monitors with charging leads and various different ports. The majority of products in this buying guide have multiple ports, including HDMI and VGA; perfect for gamers. Be sure to check which ports your device has before buying a product. Without the right connectivity, you won't be able to use it.
Resolution - There's nothing worse than plugging in your brand-new portable monitor, only to find that the resolution is blurry. You deserve only the sharpest of displays on your portable monitor, so don't opt for anything less than 720p. Most of the portable monitors in this guide are 1080p HD, meaning you can take in the glory of your work without losing out on quality. So, whether you're presenting an important pitch or playing a challenging game; take comfort in knowing that you're seeing things crystal clear.
It's also worth mentioning that a lot of portable monitors have eye-care technology in place. This usually goes by the form of a blue filter to prevent eye strain and an anti-flickering backlight. If you're going to be spending long amounts of time looking at the screen, then ensure that your chosen portable monitor has these mechanisms in place. Spend more time creating and less time treating a headache!
Size & Weight - If a portable monitor is too large and heavy to carry around, then it kind of defeats the point of being a portable device. Multiple monitors on this buying guide have been awarded on their portability, meaning if you need to carry the device around, you'll have no troubles doing so. Your portable monitor should be incredibly lightweight and slim enough to fit into a briefcase. The average size for a portable monitor is 15 inches, but of course, if you're using the device for gaming purposes then you'll be able to get away with a larger screen. It's worth bearing in mind that no matter what the size of the screen is, it will still have widescreen display and an option for auto-rotation. Your portable monitor is there to be a helpful addition to your daily on goings and its size and weight will contribute to this.
Sign Up Now
GET THE VERY BEST OF GEARHUNGRY STRAIGHT TO YOUR INBOX