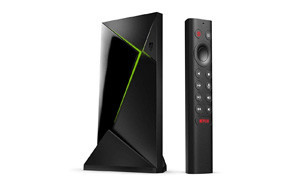 NVIDIA Shield TV Pro Streaming TV Device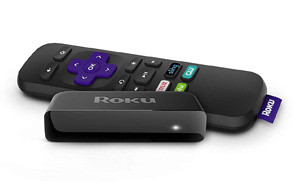 Roku Express Streaming TV Device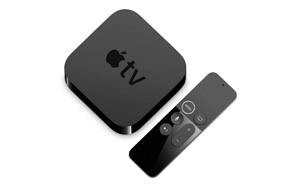 Apple Streaming TV Device 4K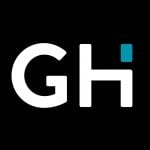 It's hard to believe that Apple TV hit the shelves over ten years ago now back in 2007. With another a decade of product innovation, the best streaming tv devices have come on leaps and bounds, and we're excited to see what 2020 brings in terms of technological advances. From regular-looking set-top style boxes to plastic cubes and even sticks, streaming devices certainly take on a variety of design shapes and sizes. Not to mention plenty of functionality to match. It's no longer necessary to have the best Smart TV to stream the latest movies and more.
Popular services such as Netflix, Amazon, and BBC iPlayer can be accessed via a range of different streaming box devices and media players, providing almost unlimited access to the best tv shows, series and films produced. The beauty of these devices is that they also provide silent operation and are cost-effective to operate, consuming minimal power. Many of the best streaming TV devices can also be used to display additional content stored on a laptop or PC so that you can also share your music collection at a family event or even put on the obligatory holiday slide show! So let's delve in now and take a look at our top product recommendations in this hotly contested category.
The Best Streaming TV Devices
Streaming TV Devices Buying Guide
Features To Look For In Streaming TV Devices
Below we're recommending some of the key features to consider before you go ahead and invest in one of the latest high tech streaming TV devices.
WiFi or Wired - On the whole most devices these days offer WiFi and also Bluetooth as well an option to use via Ethernet, but that's not a given, so please check. If you don't have a strong home WiFi signal and you want to avoid annoying buffering that will slow down and spoil your viewing experience, then make sure you select a device that has a wired internet connection from your router for the best stability and speed.
Apps - The vast majority of streaming devices we reviewed require you to download at least certain apps to be able to access some of the services, pretty much as you already do with your smartphone. However, if there isn't an app for that TV service or it's temporarily unavailable or unable to be upgraded, you might consider instead "casting" from your mobile to the streaming player so that you can still watch all your favorite shows. To do that, you'll need to be connected to the same WiFi network as your TV streaming device, and use Google Chromecast.
4K (Ultra HD) -  If you already have one of the latest 4K or Ultra HD TV's, then you'll also want to enjoy your streaming services at the same high quality. Currently, Apple TV, Amazon Prime Video as well as Netflix all over a wide range of movies and shoes in full 4K. 4K video in itself also comes in a variety of formats, with Dolby Vision and HDR10 being among the most popular. Check that your streaming device supports all of these. Another popular choice to create that home cinematic experience is Dolby Atmos, which is a rich and clear, immersive surround-sound audio system. Again, if you want to enjoy the very best viewing experience, this is something to look out for.
Gaming - If you are a fan of gaming on your big screen at home, then you'll want to pick out a streaming device that supports that activity. The great news is that many do support gaming through downloadable apps. Note that some of the remote controls can be a little fiddly, though, so you might still want to use in conjunction with your traditional games controller, connected via Bluetooth, so as not to miss out on that fully immersive gaming experience.