Best Sony 4D LED TVs In 2022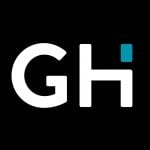 This product guide was written by GearHungry Staff
Last Updated
January 6, 2020
GearHungry Staff
GearHungry Staff posts are a compilation of work by various members of our editorial team. We update old articles regularly to provide you the most current information. You can learn more about our staff
here
.
GearHungry may earn a small commission from affiliate links in this article.
Learn more
Since the inception of smart TVs, Sony has always reigned supreme as one of the best picks when you are in the market for the best, especially an awesome 4K smart LED TV experience. Beyond great quality lifelike pictures and clear cinematic sound that brings more meaning to your favourite movie, Sony has a myriad of TVs that are smart in every sense of the word. Unsurprisingly, Sony TVs are mostly made with gaming taken into consideration. Of course, we wouldn't expect anything less from the manufacturer of some of the best game consoles in the world. In view of that, gamers can have all their needs met in just one Sony TV. Depending on your budget, these best Sony 4D LED TVs are some of the best in Sony lineup to pick from.
The Best Sony 4D LED TV
X950G 55 Inch Sony 4D LED TV
This Sony TV is like the holy grail of smart TVs. The Japanese company pulled all the stops to unlock the full potential in the world of ultimate colors and contrast with this masterpiece. Sony's X950G 4K HDR TV picture quality, which is powered by the Picture Processor X1 Ultimate, offers unmatched clarity and brightness with 4k UHD resolution. What's more, the contrast level leaves no loophole in balancing light output to further give the picture quality a boost. Truly, content has never been brighter than we have seen on this technology that makes action scenes appear so real with Triluminos Display and 4K HDR Super Bit Mapping. Another mind-blowing perk that comes with this extremely smart TV is that you can't miss a scene as the Motionflow XR technology therein ensures a no blur experience with the Sony 4K Ultra HD Smart LED TV. Additionally, the acoustic multi-audio sound it emits does not just fill your room with powerful cinematic feel but also makes the action scenes livelier.
This 55-inch flat-screen TV measures 48 3/8 x 30 5/8 x 10 7/8 inch with the stand and 48 3/8 x 28 x 2 3/4 inch without the stand. It comes complete with a remote, batteries, power cable IR blaster, a guide for starters and a manual, in addition to the stand. Don't feel like standing up to get the remote to operate your TV? Don't worry, this Alexa and Google Home compatible TV got your back. No, saving the best part for last, this Sony X950G 55 Inch TV comes with Google Assistant built-in. The Sony X950G 4K HDR TV understands the true needs of modern users and allows you to use voice recognition to operate it. You can actually say Alexa, turn on the TV and on it comes – just say the word and Alexa will get it done. Really, TV doesn't get any smarter and it's very clear why this Sony gadget is our best pick among the best.
Key Features:
Android 8.0 Oreo OS
UHD 3840 x 2160 LED Panel
HDR10-, HLG-, Dolby Vision-Compatible
HDMI eARC support
Specification:
Brand

Sony

Model

XBR55X950G

Weight

41.9 Pounds
120 Hz refresh rate for smooth motion
Vibrant colours
Amazing upscaling
User must comply with Google terms of service
Some channels may look noticeably better than others
Casting content from phone apps may fail
XBR55X900F 55-Inch Ultra HD Smart Sony 4D LED TV
If you are tired of poor pictures on your TV and want to go for an upgrade, take note that the Sony X900F goes beyond the traditional high definition to bring you the best in 4K HD TV picture quality. When absolute clarity meets high dynamic range colour and contrast, as well as full-array local dimming technology, a lifelike picture is the end result. This Sony piece may appear very slim but has enhanced features that visibly stand out. What's more, the X1 Extreme Processor gives the contrast and brightness the best tune that can adjust to every user's needs.
We all agree that modern consumers are all out to get that device that's so smart it obeys commands without putting you through a lot of stress and that's what you get with the Sony XBR55X900F. It comes with the coveted compatibility with Amazon Alexa and Google Home that can help with tasks like powering the device, changing the channel and more, just by saying the keywords.
Again, to further make life easier, the chromecast built-in allows you to cast your favourite shows, movies, music and every other thing in-between for your convenience. To enjoy this feat, you must download the Google Cast app and with your compatible mobile device, you can send content to your TV using cast-enabled apps. Without the stand, this Sony LED TV measures 48 3/8 x 27 7/8 x 2 3/4 inch. However, when the stand has been fixed, it measures 48 3/8 x 30 3/8 x 10 5/8 inch. A single box comes with voice remote, batteries, power cords, IR blaster, operating manual, setup guide & the stand. For more quality products for your home, check out our guide to the best Android TV boxes and pick your favorite.
Key Features:
X1 Extreme Processor
4K X-Reality PRO
HDR (High Dynamic Range) Compatible
Voice recognition
Specification:
Brand

Sony

Model

XBR55X900F

Weight

55 Pounds
Three USB and four HDMI ports for multiple connections
Voice-enabled remote control
Gives clear picture for viewers from different angles
The apps may make TV unresponsive
Poor network connectivity may delay internet content
Android TV: Ads, spam, and pushed apps
XBR-85Z9G 85-Inch HDR Smart Master Series Sony 4D LED TV
The Sony XBR-85Z9G 85-Inch device is an LED TV that offers not only the viewing peace of high definition pictures but its magnificent size sets it in a class of its own. With The Sony XBR, you are getting a mixed bag of features that are guaranteed to revolutionize your experience with televisions. As a part of the Master Series TV, it comes with one of the best processors coupled with the most advanced technology for television sets.
When using a television, your auditory and visual senses are stimulated and for this Sony TV, its picture quality is not the only magnificent thing about it. The audio production of whatever is being watched promises to be as good as the high definition pictures, providing you with a wholesome viewing experience. This television has four times the usual resolution of 4K televisions with its 8K HDR LED Screen.
There is a range of activities that can be done with television which include playing video games, catching up on your favorite shows, and it is best to do all of these with this Sony TV which comes with features that have been built into it just to give users the best experience that they can have. The Sony XBR-85Z9G 85-Inch TV is a worthy purchase with its 8k HDR picture processor and its contrast range that offers a wide spectrum of picture quality and brightness. The reason this television packs such an amazing picture quality is because of its high contrast, the color accuracy coupled with the black level which is very high.
You might also like some of these reliable Siri remote alternatives for the Apple TV from our list. Check them out.
Key Features:
In-built Google assistant
Compatible with Alexa
Picture Processor x1 ultimate and 8K X-Reality Pro
Acoustic multi-audio
Specification:
Brand

Sony

Model

XBR85Z9G

Weight

189.2 Pounds
High Definition pictures
Pictures look better with X-wide angle technology
Connects to the internet easily
Low-quality HDMI connection
Only comes in one colour
Expensive
Sony XBR-55A8G 55 Inch BRAVIA OLED 4K Ultra HD Smart TV
The Sony brand is known for their production of electronics and in recent times, they just rolled out a set of TVs that function on a radar that is higher than that of regular televisions. The Sony XBR-55A8G8 55 Inch LED TV is an LED TV that was made with OLED technology. Televisions with OLED do not require a backlight for images displayed on the screens to be illuminated, it just illuminates whatever appears on the screen without the use of a backlight. This way, you will enjoy using this Sony TV in a lowly dimmed or dark room. As an OLED TV, every single image that comes up on the screen is properly illuminated but the peak of its effectiveness is felt when the television is used in a room that has little to no light in it, making it perfect for movie nights with the family.
Like all the televisions in the "G" series model of Sony TVs, The XBR-55A8G has been created with the most recent OLED panel that is available on the market and it has a processor that places it in the rank of the best televisions that are being sold today.
But the depth, quality and texture of the pictures of the screen is only one part of this LED TV, the Sony 55 inch A8G is a smart television this means that it can be hooked up to the internet. As a result of this, the TV comes with a Google assistant and can also be operated with the Amazon assistant, Alexa. However, of all its features the high-quality picture takes the cake for why this Sony TV stands out, especially with its OLED panel. You may also like some of the best universal remotes from our list, so take a moment to check them out.
Key Features:
IMAX enhanced and Dolby Vision combined
It is an Android TV
x Reality Pro upscale images
Comes with an IR blaster
Specification:
Brand

Sony

Model

XBR55A8G

Weight

81 Pounds
Has a 4k pixel quality
Seamless video to audio production
Has two vibrating screen speakers
Outdated remote
Slow interface
Dead pixel defect
Sony XBR-X850G 85-Inch 4K Ultra HD LED TV
If after a long day at work and all you want to do is unwind for a couple of hours in front of the television with a drink nearby binge watching your favorite show, then purchasing this next LED TV is easily the first step you need to take in achieving those quiet unwinding evenings that you have already envisioned for yourself. The picture quality is so poignant that it can be described as helping trigger the feelings that you are meant to be having while watching whatever you have chosen.
Sony, the makers of this LED TV have created a product that is worth every cent spent on it and have fitted it with the Dynamic Contrast Enhancement which guarantees to provide the best picture quality experience while taking out motion blur. This ensures that every movement that is replicated on the screen looks like it is happening in real-time. This real-time motion display is accompanied by audio that is exactly in tune with the actions on the screen. Using the Sony XBR-X850G implies that your viewing experience is a blend of crisp images with the most authentic sound. You can use a TV wall mount with this one for the best experience.
Key Features:
Mounts on the wall
4k Ultra
Voice-controlled
Stand wider than 17 inches
Specification:
Brand

Sony

Model

XBR85X850G

Weight

102.5 Pounds
Supports HDR
Wireless connection
Real-time motion display
Expensive
Heavy
Does not support all HDMI cables
Sony 4D LED TV Buying Guide
Features To Look For In Sony 4D LED TVs
When you have made up your mind to shop for a Sony 4D LED TV, these are the relevant details to pay attention to;
Display Technology - The display technology of a TV is what projects the images and text on the screen and ultimately determines the picture quality you get. Although OLED is gradually creeping in to oust them, LED TVs are dominant in the market and what's more, their screens are actually brighter than the OLED in some quarters. LED makes use of its backlight to balance the brightness of the screen against the room where the device is used.
When buying a Sony Led TV, be sure it uses Ultra HD 4K as there are still a few older LEDs out there that operates on 1080p. The High Dynamic Range (HDR) compatibility of a TV is the bedrock of good picture quality. This is one of the latest in display technologies that can significantly take picture quality to different levels and leave the viewer happy. It's an expansion of contrast ratio, an improvement in brightness, and more. You need HDR content to ensure the best experience with your new set.
Again, 120Hz refresh rate is what to look out for in a Sony LED TV as anything below that is taking you backwards. To enjoy a clear view from different angles – front or sides, an LED with in-plane switching (IPS) panels is the best but know that in LEDs, this might affect the overall picture quality as they work better in OLEDs.
Display Resolution - Though some people are still stuck there, the world has since moved on from 1920 x 1080 resolution (full HD) to the more standard Ultra HD gadgets which many simply call 4K. If you are about to make that upgrade to the 4k level, the display resolution of the new set is very important to ensure you didn't fork out all that money just to watch a sub-standard screen.
What's more, the display resolution in your Sony TV includes the number of pixels that make up the pictures when they are on display. So, imagine what the resolution will look like when the number of pixels increased - the more the merrier of course. More pixels in the LED TV means finer picture quality which also suggests that it's better to aim at a higher resolution when shopping for a Sony LED TV.
If you get the right resolution, 4K Ultra HD resolution, your LED TV will not just give you the best picture quality in terms of brightness and sharpness, it will also make small objects very clear, offer lifelike pictures and minimise blurs.
Processor - True, the quality of the panel should be put into consideration when buying a new TV set but beyond that, the role of the processor which basically tells the TV what to do should not be ignored. In fact, the processor should be given more scrutiny when you are buying a TV set as it plays a massive role in the kind of experience you will get with the set. Of course, Sony doesn't hold back when it comes to making upgrades in their gadgets and Led TVs are not left out.
Sony unveiled its next-generation X1 Ultimate processor at CES 2018. Designed to power both high-end Master Series sets and top-range 4K sets, the next level processor tends to leave the user in awe at the way it combines the millions of available pixels to bring lifelike pictures to the screen. Additionally, 4K screens come with as much as 8 million pixels and this is about four times what 1080p sets are capable of.
And while the X1 Extreme is now entrenched among Sony's mid-range sets for advanced picture processing, it is still necessary to check the processing power before making that purchase. Basically, the 4K HDR X1 Extreme Processor should be one of the things you will be on the lookout for when shopping a Sony LED TV unless you don't mind the quality of pictures on the 1080p sets. Again, a 120 Hz refresh rate should be your target for a new set to avoid unnecessary blurs.
Contrast - For the best picture quality, contrast ratio should be given much attention as it plays a major role in projecting realistic images. When the contrast-ratio display is high, the picture quality is amazing but with a lower contrast ratio, the images will not be so impressive.
In all, if you desire the best of colours, go for an HDR-compatible set as this offers more realistic colours and better contrast.
Sign Up Now
GET THE VERY BEST OF GEARHUNGRY STRAIGHT TO YOUR INBOX