Best Sony 4D LED TVs In 2021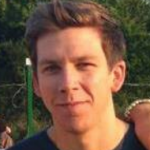 This product guide was written by Jordan Carter
Published
January 6, 2020
Support us! GearHungry may earn a small commission from affiliate links in this article.
Learn more
Since the inception of smart TVs, Sony has always reigned supreme as one of the best picks when you are in the market for the best, especially an awesome 4K smart LED TV experience. Beyond great quality lifelike pictures and clear cinematic sound that brings more meaning to your favourite movie, Sony has a myriad of TVs that are smart in every sense of the word. Unsurprisingly, Sony TVs are mostly made with gaming taken into consideration. Of course, we wouldn't expect anything less from the manufacturer of some of the best game consoles in the world. In view of that, gamers can have all their needs met in just one Sony TV. Depending on your budget, these best Sony 4D LED TVs are some of the best in Sony lineup to pick from.
The Best Sony 4D LED TV
Sony 4D LED TV Buying Guide
Features To Look For In Sony 4D LED TVs
When you have made up your mind to shop for a Sony 4D LED TV, these are the relevant details to pay attention to;
Display Technology - The display technology of a TV is what projects the images and text on the screen and ultimately determines the picture quality you get. Although OLED is gradually creeping in to oust them, LED TVs are dominant in the market and what's more, their screens are actually brighter than the OLED in some quarters. LED makes use of its backlight to balance the brightness of the screen against the room where the device is used.
When buying a Sony Led TV, be sure it uses Ultra HD 4K as there are still a few older LEDs out there that operates on 1080p. The High Dynamic Range (HDR) compatibility of a TV is the bedrock of good picture quality. This is one of the latest in display technologies that can significantly take picture quality to different levels and leave the viewer happy. It's an expansion of contrast ratio, an improvement in brightness, and more. You need HDR content to ensure the best experience with your new set.
Again, 120Hz refresh rate is what to look out for in a Sony LED TV as anything below that is taking you backwards. To enjoy a clear view from different angles – front or sides, an LED with in-plane switching (IPS) panels is the best but know that in LEDs, this might affect the overall picture quality as they work better in OLEDs.
Display Resolution - Though some people are still stuck there, the world has since moved on from 1920 x 1080 resolution (full HD) to the more standard Ultra HD gadgets which many simply call 4K. If you are about to make that upgrade to the 4k level, the display resolution of the new set is very important to ensure you didn't fork out all that money just to watch a sub-standard screen.
What's more, the display resolution in your Sony TV includes the number of pixels that make up the pictures when they are on display. So, imagine what the resolution will look like when the number of pixels increased - the more the merrier of course. More pixels in the LED TV means finer picture quality which also suggests that it's better to aim at a higher resolution when shopping for a Sony LED TV.
If you get the right resolution, 4K Ultra HD resolution, your LED TV will not just give you the best picture quality in terms of brightness and sharpness, it will also make small objects very clear, offer lifelike pictures and minimise blurs.
Processor - True, the quality of the panel should be put into consideration when buying a new TV set but beyond that, the role of the processor which basically tells the TV what to do should not be ignored. In fact, the processor should be given more scrutiny when you are buying a TV set as it plays a massive role in the kind of experience you will get with the set. Of course, Sony doesn't hold back when it comes to making upgrades in their gadgets and Led TVs are not left out.
Sony unveiled its next-generation X1 Ultimate processor at CES 2018. Designed to power both high-end Master Series sets and top-range 4K sets, the next level processor tends to leave the user in awe at the way it combines the millions of available pixels to bring lifelike pictures to the screen. Additionally, 4K screens come with as much as 8 million pixels and this is about four times what 1080p sets are capable of.
And while the X1 Extreme is now entrenched among Sony's mid-range sets for advanced picture processing, it is still necessary to check the processing power before making that purchase. Basically, the 4K HDR X1 Extreme Processor should be one of the things you will be on the lookout for when shopping a Sony LED TV unless you don't mind the quality of pictures on the 1080p sets. Again, a 120 Hz refresh rate should be your target for a new set to avoid unnecessary blurs.
Contrast - For the best picture quality, contrast ratio should be given much attention as it plays a major role in projecting realistic images. When the contrast-ratio display is high, the picture quality is amazing but with a lower contrast ratio, the images will not be so impressive.
In all, if you desire the best of colours, go for an HDR-compatible set as this offers more realistic colours and better contrast.
The best!
Gear, gadgets & stuff for men
Straight to your inbox