Best Touch Screen Monitors In 2022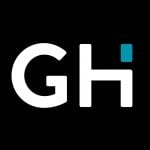 This product guide was written by GearHungry Staff
Last Updated
December 6, 2018
GearHungry Staff
GearHungry Staff posts are a compilation of work by various members of our editorial team. We update old articles regularly to provide you the most current information. You can learn more about our staff
here
.
GearHungry may earn a small commission from affiliate links in this article.
Learn more
Everywhere, we operate touch screens. At home, our smartphones, tablets, and games consoles come with touchscreen technology. Outside, the ATM, information kiosks, point-of-service hubs, and digital signs all use the same technology to bring society closer to what science fiction imagined half a century ago. It's now more unusual that something isn't touchscreen, and when you encounter an object without this technology, there's a slight moment of confusion when you think 'What do I do?' We expect them, and the best touchscreen monitors won't just make you feel you're living in the future. They'll also maximize productivity and offer you more control than you would ever have with a standard dumb monitor.
If you want to update your workspace and make the most of what technology has to offer, you're in the right place at the perfect time. Here are our picks for the best touch screens the industry has to offer.
The Best Touch Screen Monitor
Acer 27-Inch Widescreen Touch Screen Monitor
Our choice for the best touchscreen monitor is the Acer 27-Inch Widescreen which supplies you with intuitive LCD technology including a 10-point touch screen coupled with a super-fast response time to maximize what you can do all within one desktop. With it, you can take advantage of every touch possibility, from gaming to browsing, to working, to designing, all at the tip of your fingers. The edge-to-edge technology further encourages this, allowing more space than ever, without skimping on functionality.
It's 1080p resolution, while expected in any new viewing device, is still highly welcome, and produces crisp, clear images for a variety of applications, whether you're working hard on projects or merely relaxing and watching Netflix after a stressful and arduous day. You can also easily connect your mobile device with ease to stream content directly onto the screen without dealing with cumbersome setup procedures.
This all sounds good, but it doesn't come with built-in Bluetooth speakers, which could pose a problem. Also, be aware you need to connect two cables to activate touch screen capabilities, otherwise you'll be sat with a standard monitor that could be so much more.
Key Features:
Intuitive LCD 10 point touch screen with fast response time
Edge-to-edge widescreen technology
Seamlessly connect tablet or smartphone without calibration or setup
DVI and HDMI ports
Specification:
Brand

Acer

Model

T272HL bmjjz

Weight

15.7 pounds
Excellent brightness, color, and clarity
Compatible with Windows 8 or later
Wall-mounting possibility
Planar 22-Inch Touch Screen LCD Monitor
Suitable for a wide range of uses, the Planar 22-Inch Touch Screen LCD Monitor is something to think about for those looking to keep costs low. Despite bring under $200, it still offers a variety of functions that make it stand out as one of the better products available. It has everything from high-resolution images to multiple connectivity options and a 5 millisecond response time – which is so quick you won't even notice it.
It almost goes above and beyond as a touch screen monitor, coming with an array of customization capabilities to suit whatever you need. For even greater convenience, there's no calibration needed to activate the touch sensors (aside from plugging in the correct cables). This means you can plug in and get straight to work (or play) as soon as you take it out the box.
For those who prefer using a Stylus over their finger, it responds well to one, and isn't too pressure sensitive, which makes it an affordable and reliable alternative to specialized graphic design hardware. However, due to the sleek screen finish as opposed to matte, it may suffer from some glare in high-light environments, which could affect both work and casual usage. Still, it makes a perfect electronic gift for any tech enthusiast.
Key Features:
1080p HD resolution provides clear images
DVI-D, HDMI, and USB connectivity options
5 millisecond touch response time
Multiple customization options
Specification:
Brand

Planar

Model

PXL2230MW

Weight

13.05 pounds
Responds well to Stylus
Excellent value for money compared to other touchscreen monitors
Responsive zooming and scrolling capacity
Slight glare in high-light environments
Dell 23.8-Inch LED-LIT Touch Monitor
The premium choice for the best touch screen today (probably tomorrow, too), is the Dell 23.8-Inch LED-LIT Touch Monitor. It provides excellent connectivity options for both upstream and downstream such as HDMI and USB (although there's no DVI port), while the touch screen responsiveness is well ahead of other products on this list. This could easily be the deal-breaker, but before you follow the link, let's see what more it offers.
The wide-angle capability ensures your windows don't feel cramped or squeeze into the screen which can affect aesthetics and concentration. Dell also goes one step further with this and provide an Easy Arrange feature to increase your productivity and reduce clutter around the desktop. For those who are jumping between tabs, windows, and applications all day, this is a life- and time-saver you won't want to be without again.
There's also little to no screen glare, and you can pinch and zoom images to your heart's content with unfettered ease. This more than makes up for the cheap-feeling screen, which for the price you're paying you may expect better. For less than $350, though, you're still assured an excellent product that's well worth the investment. For more great products like this, check out our top picks of the best ultrawide monitors.
Key Features:
Full HD display with dynamic contrast
Wide viewing angle
Easy Arrange increases productivity and reduces desktop clutter
Multiple connectivity ports included USB and HDMI
Specification:
Brand

Dell

Model

P2418HT

Weight

15.21 pounds
Downloadable drivers offer versatility between machines
Adjustable height
No need to calibrate touch sensors
The plastic screen feels cheap considering price
Acer Full HD Zero Frame Touch Screen Monitor
Our final choice is the Acer Full HD Zero Frame Touch Screen Monitor, which does what it says on the box and comes without zero frame that's far too 2005 for our liking. Aside from looking much cooler and easy on the eye than boring, 'dumb' monitors of the past, it gives you total control over your desktop, which is enhanced with the intuitive 10-point multitouch function on an IPS display.
With a 4 millisecond response time, it's one of the fastest, most natural feeling touchscreens we've selected, making it perfect for busy pros. Furthermore, the Acer VisionCare technology prevents eye strain, so those daunting 20-hour days in front of a screen won't feel as daunting anymore. The tiltable stand also eases neck and back pressure and with so many of us working all day on a screen, this is crucial.
The dual speaker system is good enough to watch or listen without headphones or extra speakers so it's also ideal for, watching, gaming, which is why we see it as a great gift for gamers. Unfortunately, though, this is only possible for Windows 10 users, which is perhaps the only problem we can identify.
Key Features:
Intuitive 10-Point Multi-Touch screen
Acer VisionCare technology
Multiple connectivity ports
No frame design to minimize visual clutter
Specification:
Brand

Acer

Model

UT241Y bmiuzx

Weight

11.73 pounds
Dual-hinge tiltable stand
Multiple computer use applications including gaming and design
Dual-speaker system
Only compatible with Windows 10
Touchscreen Monitor Buying Guide
How We Chose Our Selection of Touchscreen Monitors
We love making our selections and as always, there are several key points we look for when making our decision. This is to ensure we don't select anything that looks good but doesn't work. We don't select something just because we've been brainwashed by marketing and sincerely believe it's the best monitor ever (it typically isn't). We don't select anything that's way out of the average dude's price range and is a specialized model for professionals. We're just trying to find monitors that everyone can enjoy.
Reviews - Anyone who reviews a product will typically know exactly what they're looking for and so we feel compelled to trust their judgment against all others. Reviews give us an excellent insight into aspects of the product we may not realize or understand at first, and can suitably explain what's good, what's not so good, and what could be improved. This contrasts with product descriptions which will only tell us the best bits and completely ignore often essential factors you will find out too late.
Brand - Instead of going the boring route that requires focuses solely on what many consider the best brand out there, we wanted to find a nice, varied range of brands that appeal to everybody. Just because some consider X brand the best for them doesn't mean it's the best for you, and so offering different options helps to explore a variety of functions and features. Some of these may be exclusive to specific brands, so why should you miss out on all the fun?
Price - Like any electronic device, there are price levels that ensure everyone can afford something, however, cheaper products can put some consumers off purchasing them due to fears over functionality and reliability. If you can afford the best of the best, then go for it, however, if you're looking for something more budget-friendly, look for features over price, as sometimes you might just be paying for the brand and miss out on a bargain.
Features To Look For In Touch Screen Monitors
Touch Screen monitors come with a wide range of features offering you an amazing amount of choice (aren't you lucky?) Before splashing the cash and taking a dive into the wonderful world of touchscreen monitors, be sure to first consider what you need from a monitor. It's all fine for companies to bombard you with awesome add-ons and product capabilities, but if you don't need them, then what's the point? Here are the most important features to look out for when buying a touchscreen monitor.
Size - Depending on what you want to use your monitor for, you must consider the size of the screen. Graphic designers, for example, need a screen large enough for their projects. Large screens also reduce visual noise and prevent desktop and application clutter.
You might not have space for this, so a screen on the smaller side will suffice. The measurements you see are done diagonally from one corner of the screen to the other, so also keep that in mind before purchasing.
Display Type - Again, the display type you choose will depend on your intentions for the monitor. Graphic designers will need something that provides dynamic colors with excellent accuracy. This requires an IPS (In-Plane Switching) display.
Those who want a monitor for gaming or using streaming services may enjoy this, too, but a standard TN (Twisted Nematic) display should suffice for casual use.
You should also consider the finish. Matte-finished displays will reduce glare in high-light situations, but they don't look as nice as the sleek, shiny finishes. This is just a matter of preference and
Inputs - Inputs are an essential piece of the monitor puzzle. Without them, how are you ever going to connect your monitor to the machine? While touchscreens are very much futuristic, very much science fiction, very much exactly what we expect by 2018, they still need a wired connection to work.
The typical inputs you'll find in a touch screen monitor are HDMI, USB, DVI-D, and VGA. It doesn't really matter if a monitor is missing one - like VGA, for example, as that's a very old school connectivity solution - but ones without USB or HDMI aren't worth your time. However, what matters is that these inputs match the ports of your own computer.
Some people purchase a touch screen and decide after a few hours of frustration that is doesn't work. This is because they have only completed half of the connection process. The digital image cable (HDMI, VGA, DVI-D) merely connect the monitor to your computer, it does not activate the touchscreen capabilities though. This is done via the USB cable, so look out for this when you purchase your monitor.
Settings - The settings that come pre-loaded onto the monitor are somewhat of a double-edged sword. On one hand, they're designed to ease the learning curve for new users, however, experienced touchscreen users may dislike these settings, having already personalized their previous model exactly to fit their needs.
You can change these settings easily, but it's still a little laborious, particularly if you want to get to work as soon as possible, and no one really likes change, do they?
Speakers - Built-in speakers are useful to have. They free up input port space; they free up desk space, and you don't have to lug them around with you wherever you go. Some built-in speakers are not that great though and you're better off purchasing a Bluetooth speaker set, especially if you're concerned about input availability. They are handy, though, and it's better to have and not need than to need and not have.
Resolution - Resolution determines the aspect ratio, that is 16:9, 4:3, and 1:1 (which you may have used before, but only if you're a psychopath). In the 21st Century, it seems Neanderthalic to accept anything less than full HD, which is 1920 x 1080, something you've no doubt heard of before.
This is just a baseline, though, there's also Wide Quad HD (2560 x 1440) and 8K Ultra HD (7680 x 4320). Your monitor is unlikely to achieve something that advanced, so focusing on at least HD will offer a crisp image that's sharp enough for whatever you need.
Sources
What is a Touch Screen Used For? - Techwalla
How to Buy a Monitor - CNET
LCD Panel Types Explored - PCMag
Sign Up Now
GET THE VERY BEST OF GEARHUNGRY STRAIGHT TO YOUR INBOX