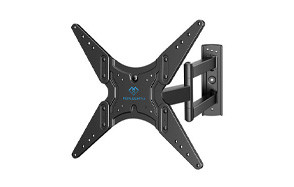 PERLESMITH TV Wall Mount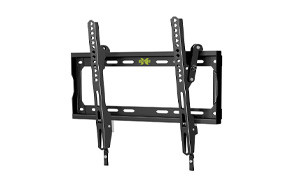 USX MOUNT Tilt TV Wall Mount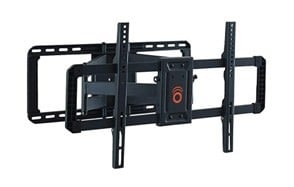 ECHOGEAR TV Wall Mount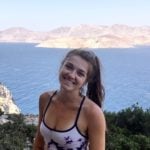 There are many TVs on the market, making the search for a TV wall mount a wild goose chase if you don't know a few general specifics. The different types of wall mounts and their specifications and compatibility with your flat screen are the right places to start. Is there a corner mount? – or, how do I mount a TV in the corner of my game room? –  are questions on your mind, we've got some answers. We've done the research; all you need to do is pick the best TV wall mount for you for a quick, painless install. Easy peasy.
The Best TV Wall Mount
TV Wall Mount Buying Guide & FAQ
Features to Look for in TV Wall Mounts
Size - Every TV mount will not fit every TV. Each TV mount will state what size and weight television it can handle. It would be horrible to be hosting a movie night, and your new mount is incapable of holding the TV's weight. We'd hate for you to mount the hardware on the wall only to realize the wall mount is too big or too small for your TV.
Tilt - Measured in degrees, the tilt refers to the degree to which the TV can stray from its parallel position to the wall. The mount is varying negatively when tilting towards the ceiling and positively when tilting towards the kiddos sitting on the floor. It minimizes glare from open curtains and afternoon or morning sun.
Range of Motion - The range of motion will depend on what type of TV wall mount you purchase and the range specific to the particular mount. For our choices, tilt ranges between -3 to +15 degrees, level rotation ranges from -5 to +5, and swivel or full-motion ranges from 45 degrees to 130 degrees.
Shape - There are a few general shapes of tv wall mounts, and it will depend on what type of mount (touched on below) that you're buying. Typically, two parallel mounts will fix onto the studs behind the drywall, attached to a single arm or multiple, and the attachment from the arm to the tv will be two parallel brackets, a square frame, or an X-bracket.
Sturdy Construction - Sturdy construction can be the difference between a broken tv on the floor or a smoothly moving Tv on your new mount. Look for tv wall mounts made with heavy-duty steel or aluminum rather than softer steels or metals. Don't push the weight limit either; again, could be the difference between a cracked screen and a hassle-free game night.
UL Approval - UL approval is granted from Underwriter Laboratories (UL). They are a third party that test products, set safety limits, and sets standards on designers and manufacturers. Their seal assures consumers the TV mount meets their criteria and offers confidence to consumers.
Types of TV Wall Mounts
There are three types of mounts or mounting brackets — fixed, tilting, or full-motion brackets. The names hint at what motion limitations they have and which you need will depend on your space, wall, and personal preferences.
Fixed - Fixed TV mounts do not offer the ability to maneuver the screen. Typically avoided for uniquely shaped walls, and if you unplug game consoles frequently, a fixed TV mount is not ideal; you have to take the TV off the wall to remove cables. However, they are usually cheaper and offer a straightforward install.
Tilting - A tilting tv mount allows users to tilt the television upwards or towards the floor with slightly more motion than a fixed TV mount. Typically noted in -/+ degrees: negative being the degree of tilt upward and positive, downward. If you sink into the deep corners of your couch or watch cooking shows from the kitchen, a full-motion TV mount is what you're looking at purchasing.
Full Motion - Freedom is what a full motion tv mount offers; freedom to tilt, level, move vertically, horizontally, and extend towards the center of the room and back into the wall. Sometimes called Articulating, Swivel, or extending arm mounts, they all classify as a full motion tv mount. A bracket mounts to the wall with a single arm or multiple arms extending the TV into your space. Also, giving you quick access to the back of the TV for wires and HDMI cables.
TV Wall Mount FAQ
Q: Is it good to mount a TV on the wall?
A: It's not wrong to mount a TV to a wall, as long as it's mounted correctly into studs or correctly anchored into concrete or brick per manufacturer's specs. Mounting your TV frees up space on your entertainment system and creates a seamless visual in your space.
Q: Can any flat-screen TV be wall mounted?
A: While most flat screens can be wall-mounted, not all mounts will fit your tv and vice versa. Before shopping for a TV mount, look for your flat screen's VESA — Video Electronics Standards Association — measurement and shop for a TV mount with the same VESA measurement. Most mounts will have weight limits as well, so make sure the television isn't too heavy for your chosen TV wall mount.
Q: How thick should the wall be in order to mount the tv securely?
A: You should not mount into a wall or drywall alone unless you have secured anchors or toggle anchors in the drywall, and the mount you've selected is for mounting onto drywall. You want to mount into the wood or metal studs — typically 2x4 or 2x6 studs — behind your drywall with the help of a stud finder.
Q: Can you mount a TV with only two screws?
A: Technically, yes. But you should know, most TVs have four contact points between the mount and the TV. Only attaching two of them for any reason — height, accessibility, compatibility of the TV and mount — can decrease the mount's integrity and potentially damage your TV and walls and void any warranty included with the mount.