Best Business Card Holders in 2022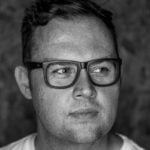 This product guide was written by Chris Worden
Last Updated
August 14, 2018
Chris Worden
Born and raised in Idaho, Chris's sensibilities are a small town, while his life experiences are anything but. He's had the chance to travel the globe with a camera in hand documenting action sports and cultural movements for over 15 years. His love of motorcycles, photography, adventure, and the outdoors has lent itself to a career telling stories and he wouldn't trade that for anything. Chris now resides in a small ski town in central Idaho and when he's not grinding away at his day job, he's feverishly penning articles at night about the products and playgrounds he loves.
GearHungry may earn a small commission from affiliate links in this article.
Learn more
In a world that's becoming more digital by the day, many businessmen and salesmen are taking the power of the traditional business card for granted. What they don't realize, however, is that the passing of a simple piece of paper with important details can still go along way and should accompany digital marketing efforts, not be discarded altogether. Let's not forget that a complimenting business card holder is also an awesome accessory for men who like to add a touch of class to their persona.
There's something reassuring about a solid and pristine business card that's placed into your hand, especially when it's effortlessly pulledfrom a card case that boasts status and professionalism. Consider adding one of these nifty accessories to your sales efforts, or gift a friend or associate with one of the best business card holders available.
The Best Business Card Holder
MaxGear Professional Metal Business Card Holder
A business card holder should barely be noticeable in your pocket, but definitely be noticed when you take it out to present your business cards to colleagues and associates. When you take your business cards out of this MaxGear Professional Metal Business Card Holder you will certainly turn a few heads. This is a stunning business card holder that can store up to 20 cards making it perfect for busy meetings or trade shows. It is slim and elegant to complement your attire and show those around you that you are a serious contender in the corporate world. It's made from 304 stainless steel with a brushed finish that only looks better with ages so it is not only beautiful but durable as well.
If the classic silver finish of stainless steel is not your style, this business card holder comes in a range of colors and finishes so you can choose one to suit your needs and tastes. Leave your associates a good first impression or give these as a gift to loyal workers or to let your clients know you care about their business.
Key Features:
Portable, light and sleek design
Made from 304 stainless steel
Polished mirror surface
Protect and organize your business cards
100% money-back guarantee
Specification:
Brand

MaxGear

Model

SYNCHKG092343

Weight

0.8 ounces
MaxGear Leather Business Card Holder
Leather has long been the material of choice for bags and cases. This MaxGear Leather Business Card Holder is an elegant and stylish way to carry and present your business cards in any situation. The stunning design and sturdy construction mean your cards stay in perfect shape and with the built-in magnetic strip, you can close your case and keep everything neatly organized.
This business card holder is made from PU leather and it is endowed with fine texture and perfect stitching. It may be small in size, but it still has the capacity to hold up to 25 of your business cards, credit cards, and other identification. The built-in magnetic strip makes this case easy to open and close without fumbling with clasps and it fits neatly in any pocket or compartment or your bag or briefcase. Give this as a gift to your associates or colleagues or choose a few from a range of different colors and match your business card holder to your outfit. You may also be interested in some of these stylish and practical leather portfolios for men from our list. Check them out.
Key Features:
Made from premium PU leather
Magnetic force closure
Hold up to 25 business cards
Handmade by experienced craftsmen
Available in four colors
100% money-back guarantee
Specification:
Brand

MaxGear

Model

ALSC-leather-moon-coffee

Weight

1.6 ounces
DMFLY Business Card Holder
Show a little style and flair with this DMFLY Business Card Holder Case. The case itself is made from stainless steel and encased in PU leather. The design is elegant and stylish with a magnetic shut style closure keeps your cards safe and secure. This business card holder is a solidly constructed case that is durable and professional looking. It's the perfect size to keep in your pocket or bag, ready to pass around your business card whenever you need to.
Personal and financial security is always an issue when you travel, so when you need to travel for business, move all of your cards into this practical business cardholder. As an added feature, DMFLY has designed this business card holder with RFID technology. This means the contents of your DMFLY Business Card Holder Case will be impervious to RFID scanners so you can stash all of your important cards and travel with confidence knowing your identity and other important data can't be stolen. This business card holder has a high capacity so you can carry more cards with you, including those made from thicker card stock. Get one for your business card and another for your banking and ID cards to keep everything neatly stored wherever you go.
Key Features:
Made from PU leather and stainless steel
RFID blocking technology
Holds up to 25 cards
Magnetic closure
Available in 37 styles
Specification:
Brand

DMFLY

Weight

0.64 ounces
MaxGear Business Card Holder
Show the world you are the embodiment of quality and sophistication with this stunning wood business card holder from MaxGear. This is no ordinary business card holder and certainly not the mass-produced variety. Each one of these wood business card holders is handcrafted from a whole piece of North American walnut making each one unique. It is then manually polished and stained for a brilliant finish that is sure to impress. The practical and fashionable case has a built-in magnetic closure and rounded edges making it perfect to keep in your pocket or bag without sharp corners tath can cause tearing. The sturdy construction is designed to last and as it is 100% natural wood, it will only get more beautiful with age.
The slimline design of this business card holder has the capacity to hold up to 15 business cards in this super chic case. Keep one on your desk and one to take with you on the road and attract the attention of all those that matter in your corporate circle.
Key Features:
Made from 100% North American walnut
Holds 12-15 business cards
Magnetic closure
Rounded edges
100% money-back guarantee
Specification:
Brand

MaxGear

Model

Wood Business Card Holder Light Walnut

Weight

1.6 ounces
Mont Blanc Men's Westside Business Card Holder
Straight out of Italy, this leather-bound accessory is any serious businessman's sidekick. Patterned with a basket-weave covering, the textured design is not only stylish and pleasant to touch, it's also an ideal fabric when it comes to preventing scuffs and scratches. Featuring a pocket for your business cards with three additional slide pockets for your bank cards, you can skimp on carrying a bulky wallet around while running quick errands or attending meetings where a little more comfort is desired.
Measuring 3 inches x 4.25 inches, this compact business card case is both lightweight and ideally sized to fit into your shirt pocket. The leather-casing is finished off with a small touch of plated ruthenium that showcases the Montblanc emblem. If you are looking for a highly durable business card organizer that's still a fashionable addition to your collection of business tools, then the Montblanc Westside Extreme Textured-Leather Cardholder could make the list of "possibles".
TUMI Men's Nassau Gusseted Business Card Holder
The TUMI Men's Nassau Gusseted Card Case is a business card holder for men that comes in a variety of classic colours ranging from black and brown to shades of blue. There's even an option that boasts a hint of yellow if you are looking for something more daring, or to brighten up your day. This American brand features a soft textured genuine Nappa leather which has been sewn together to make a highly durable and conveniently functional business card holder.
This compact case opens up to reveal enough pockets to accommodate your business cards as well as bank cards. There's also an ID display window to add to its convenience and is a nifty feature to have if you are using the case as a wallet replacement too. The Tumi brand label has been discretely embossed on the exterior and interior, keeping the design simple but ever so manly.
Alpine Swiss Genuine Leather Thin Business Card Case
You can never go wrong with a Swiss-made product. Crafted from the finest genuine leather and detailed simply with the Alpine Swiss emblem, this handy little guy functions as a business card wallet that keeps your cards in pristine condition while housing your cash too. Alpine Swiss Genuine Leather Thin Business Card Case comes in a variety of colours to suit your preferences and its soft yet durable design makes it a pleasure to handle.
When opening up the wallet, you'll be pleasing surprised to find slots for up to 50 business cards (or 25 bank cards) as well as a window to display your ID or a photo of a loved one. With the ability to expand while remaining compact in size, this is one of the best business card holders that also features as a wallet for your hard-earned cash, without weighing you down with bulkiness. Our handy guide to the top front pocket wallets features more great products like this. 
Tumi Men's Alpha Gusseted Card Case with ID display
Tumi Holdings has been stitching up a storm since the 1970's and are definitely one of the more reputable manufacturers that have established themselves as a popular household name. Their reputation and dedication for quality shines through in their men's Alpha Gusseted Card Case for instance. Trimmed with leather and covered in a Nylon mesh, this business card organizer has a sporty appeal to it and would probably be more fitting for younger businessmen who enjoy an active lifestyle.
Open up this business card organizer and you'll be pleased to see that, although compact in design, it features several card slots which are all lined with the brand's proprietary technology, the Tuni ID Lock. The ID Lock is incorporated into the inner material of the product and protects personal data that's been encoded onto your bank cards, passports and IDs.
SunplusTrade Professional Business Card Holder
Storing up to eighteen business cards, this cool, sleek and modern business card case is made from top quality stainless steel, a softsatin finish and a polished mirrored edge. Although SunplusTrade Professional Business Card Holder is made from steel, at0.48 ounces, it is extremely lightweight and compact enough to fit into your shirt or jacket pocket for easy access and safe-keeping.  Impress your associates at your next meeting with this nifty business accessory that's in for the sale!
This is probably your best business card holder option if you are looking for something that can be engraved with a sweet sentiment or your corporate branding. The sturdier case is also a sounder guarantee that your cards won't get bent or soiled very easily, in fact, they're likely to be kept smooth and pristine for years if they are kept in this solidly beautiful protective case. For more metal options, check out our metal wallets guide.
Padike Business Card Holder
The Padike Business Card Holder is one of the best-reviewed products on this list. With over 4,000 reviews, it's safe to say that you'll be satisfied with your purchase. It's also one of the most affordable business card holders on this list, which makes it a perfect gift for clients and coworkers. Made from premium PU leather, it has a luxurious feel to it that gives you confidence every time you pull out a business card. The design is pretty simple. Just flip open the book-style design and pull out one of your business cards from a metal clip inside. We also like the fact that it's available in so many colors (a total of 30) so you can find the perfect one to fit your company's brand image. 
Sign Up Now
GET THE VERY BEST OF GEARHUNGRY STRAIGHT TO YOUR INBOX