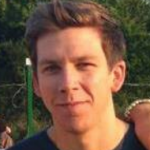 When it comes to securing your valuables at home you have a few options. You can rent a safe deposit box at the bank, you can dig a hole in the backyard, or you can buy a home safe. Let's eliminate the hole in the ground right off the bat. That leaves 2 viable options; the deposit box and the home safe. With the safe deposit box, your valuables are tucked away in a vault behind a steel door about 2 feet thick. Safe yes, but that doesn't mean it's the perfect solution. What if you decide you want to wear your $2,000 Luminox watch to dinner with the Mrs? Or she wants to wear the diamond pendant you gave her? Or you realize you need an important document that's in the box but the bank is closed? What you really need is a home safe. In this product review guide, we're going to take a look at what we consider to be the best home safes on the market. Let's get started.
The Best Home Safe
Things To Look For When Buying A Home Safe
Here are a few things you'll want to keep in mind when shopping from our best home safe guide.
Size – The average size of the best home safes is around 1.2 square feet. There are some that are smaller and some that are larger. But 1.2 square feet will provide you plenty of room to secure everything from important documents to laptops to firearms with no problem. And it won't be so big it draws attention to itself.
Fire and Waterproof – This is optional but many people who buy a home safe want either a waterproof or fireproof safe, or one that is both. It makes a lot of sense if you live in flood-prone areas to have a waterproof safe. Having a fireproof safe is just a good idea no matter where you live. But again it's up to you.
Type of Locking Mechanism – Almost every home safe is fitted with a keypad so you can program your own access code and most also have a backup method (typically a key) of obtaining access. Biometric scanners are becoming more popular as the technology improves but as of this writing only the best home safe has a truly reliable biometric scanner. These systems typically have keypads as the backup method of gaining entry.
Price – As with most things in life you pretty much get what you pay for with a home safe. Although there are some bona fide great deals out there if you want to be certain the home safe you're buying is of the highest quality you're going to need to pay a little extra. That said you should be able to get a perfectly reasonable home safe for less than $200.
Additional things to consider when purchasing a home safe
Weight - Weight is function of the amount of metal that has gone into the safe and a pretty good indicator of just how 'safe' it actually is. A safe that weighs just a few pounds is not one we'd trust to guard our important things. In addition, a heavy safe deters a crook from simply running away with your strong box.
Interior (shelves) - If you are storing lots of papers and perhaps digital media devices it can be useful to have a shelf or two inside the safe just to keep things organized. It's even better if that shelf is removable in case you need to store a large object.
Features - Features can include everything from a warning beep if you've left the door open to automatic lockouts if someone is trying to crack your PIN code. Two of the most important features are fireproofing and waterproofing.
Ease Of Use - You should never feel frustrated by the process of opening. As long as you are in possession of the proper PIN, fingerprint, combination code or access key the safe should open quickly and dependably every time.
Fire Rating - A fireproof safe is a more complete type of strong box. People tend to think that because a safe is metal it is automatically fireproof. It's not. Getting one that is will help you sleep that much better.
Water Protection - If you live in an area where flooding is a possibility it would be in your best interest to look into a safe that is truly waterproof. Many are the homeowners that have returned to their house after a flood to find everything in the safe has been ruined.
Security - A thick steel door, robust steel deadbolts (the more the merrier), fingerprint entry, hinges that are tucked away inside and a door that closes with little room around its perimeter are all things that will elevate the security profile of a safe.
Durability - The best home safes are made of steel so they're naturally durable, right? Well, yes and no. If they're allowed to exist peacefully without incident then sure, they should last decades. Many safes, however, are simply not capable of enduring a long fall, or of being struck by heavy objects, without at least suffering damage to their high tech entry systems. Some are, but they will cost more.
Portability - There are times when you may want to pick up your safe and take it with you. For instance, if you've heard that floodwaters are on the way. If portability is important to you make sure you don't get a safe that weighs a hundred pounds.

Home Safe FAQs
People tend to know why they need a home safe. But they don't often know much about them and so they have questions. Here are some of the most common home safe related questions.
Q: How much does a safe weigh?
A: A typical 1.2 cubic foot home safe will weigh anywhere from about 40 lbs to about 100 lbs when empty, depending on the build quality. Thicker steel means heavier weight.
Q: How much can you fit in to a home safe?
A: As mentioned a typical home safe has a volume of about 1.2 cubic feet. That's actually quite a bit of space that will fit several handguns, a large number of important documents, jewelry and other valuables.
Q: How to install a home safe?
A: If you really want to make your home safe worth the investment you'll bolt it down to the floor or counter or wherever you've decided to put it.
Q: How to secure the best home safes?
A: If you've decided to bolt your safe down you'll need a power drill, drill bits, plugs and bolts. Once you have all those things:
Drill 2 or 4 holes in the bottom of your home safe.
Place the safe where you want it on the floor and put a marker through the holes leaving a mark on the floor for each hole.
Set the safe aside and drill the holes on the floor where the marks indicate.
Set your receptacle plugs into the holes.
Place the safe back over the holes
Put the bolts through the holes and screw them into the plugs until the safe is tight against the floor or countertop.
Q: Should you have your safe serviced?
A: The best safe is not a car with hundreds of moving parts and dozens of complex components that grind against each other countless times every day. It's a box with a couple of bolts to keep the door closed. As such your safe does not need to be serviced. It might need to be repaired if the keypad goes on the fritz or the glass on the fingerprint scanner gets broken. But not serviced in any commonly understood way.
Q: Where should you install the safe?
A: Most home/office safes come with pre-drilled holes in the bottom so that the safe can be secured to a countertop, desk, shelf or floor. It's always best to put the safe out of view, especially if you intend to use it to store handguns or very expensive jewelry. Some people go the extra mile and build false front hiding places or embed them in walls behind mirrors or paintings.
Q: Should you choose a digital or dial combination or a key?
A: Whether you choose digital PIN access, dial access or even fingerprint entry is entirely up to you. The best home safes all provide excellent levels of security, although there is no doubt that keypad or fingerprint entry is more convenient than an old-school combination safe. No matter which type of safe you buy, however, you should make sure it has an emergency keyed entry. Otherwise, you could find yourself in a very tight spot some day.
Q: Can you set a time delay for unlocking?
A: There are some safes on the market that will let you set time delayed unlocking. However, they are in the distinct minority. Most home/office safes do not currently have this feature.
Q: What happens when the batteries die?
A: This is reason number 1 why you need to have a keyed backup system in place. Batteries are batteries. They die all the time. Usually when you least expect it and when you just ran out of spares. Being able to access your safe with a key should your batteries die is an essential feature of any modern safe.
Conclusion
Making sure your valuable belongings are properly secured against intruders is important whether you live in a house, apartment or condo. The best way to do that is with a home safe that is bolted down. We hope you found our best home safe guide information useful and be sure to check back to gearhungry.com on a regular basis for more product review guides.