Best Victorinox Swiss Army Watches For Men in 2022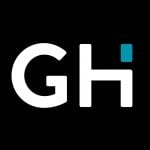 This product guide was written by GearHungry Staff
Last Updated
January 30, 2018
GearHungry Staff
GearHungry Staff posts are a compilation of work by various members of our editorial team. We update old articles regularly to provide you the most current information. You can learn more about our staff
here
.
GearHungry may earn a small commission from affiliate links in this article.
Learn more
Durability, reliance, and eye-catching designs—if you've ever wanted to own the best brand of watches in the world, you've found the leading brand. Victorinox are the makers of the original Swiss Army Knife, a tool we all still use today (Lookin' at you, EDC lovers). Their same passion and quality spill over into every other product they manufacture. Whether it's to compliment your casual attire, business wear, or you're just looking for the best gift for the guy who thinks he has everything, Victorinox Swiss Army watches is the sound choice for anyone that's looking for a gift that will last.
Quick Answer: Best Victorinox Swiss Army Watch
Chrono Classic Chronograph Victorinox Swiss Army Watch
It's a tough list to make—every single Victorinox watch has something exceptional to offer, but this Chrono Classic Chronograph took the cake for us. Immense power, a classic and stunning design that excites, all for a budget that you just can't argue with. Victorinox is made by the same guys behind the most versatile tool in recorded history, the Swiss Army Knife, so it's no wonder that the same level of durability would be applied to this fantastic watch.
Encased in a black leather strap, sporting a 330ft diving resistance, you get a marriage of style and function. Complete with an anti-reflective glass lens (which has been triple coated), sapphire crystal, and luminescent hands to let you know what time it is at night or underwater, you'd think they would run out of breath and stop adding amazing features to this. Well, we'd all be wrong. It's crafted of Swiss-made 41MM stainless steel for a dense, sturdy build, and as every single Victornix timepiece comes, this watch comes proverbially wrapped-up in their three-year limited warranty.
Alpnach Automatic Chrono Victorinox Swiss Army Watch
When we found this Alpnach Automatic Chrono, the design shocked and delighted us. These are the best watches on Earth, and with a claim to fame like that, it's more than enough to get buyers excited, right? Wrong. Victorinox stepped up their design game to bring us this 43mm brushed stainless steel watch, complete with a midnight blue clock face, white-and-black strap, and durable bezel.
Your outer links come with a thick layer of PVD coating to ensure you're getting the most out of your purchase. The core reason that you buy a Victorinox Swiss Army watch lies in durability. You could drive an ATV over the clock face, drop it a football field's length underwater, and then some, and it's not going to flinch. This is the definition of quality.
Classic XLS Alarm Victorinox Swiss Army Watch
There are some styles that just never fall out of sorts. One of those is taking an all-silver approach with black-and-white along the clock face, and that's exactly what Victorinox did. Durable up to 330ft underwater, equipped with luminescent hands, this budget-friendly model comes slapped onto a stainless steel bracelet that contours to any suit, any style, and any wallet restrictions.
Your twelve and three figures are slightly bulkier than their neighboring digits; you get the Victorinox logo embedded within the clock face and a bright red seconds hand. Every feature of this Classic XLS Alarm watch is stunning and sterling, giving you a seamless transition from work to play, and back again.
What's more slimming and form-fitting than black? That's right—more black. A burst of color on your wrist isn't your thing; there's a Swiss Army watch for that. Coming along with the standard 330ft of diving capabilities, including a sapphire crystal. Analog Display Watch comes with a Swiss-quartz movement piece, as well as the Victorinox symbol branded into the clock face.
Apart from the excellent style of the watch, you're in luck—the price on this one fluctuates depending on stock, and rarely rests on the same amount. What's so great about it? You get a name brand watch for cheap; depending on what time you hit it, this Victorinox watch can be the least expensive model on our entire list. What's better than showing up in style? Showing up in style with cash to burn.
Original Chronograph in Grey
Smoky, bold style tends to fit you—we've got you covered. Just when you thought their style choices couldn't get any more versatile, they pulled out the grey chronograph. Fitted with a nylon strap with an adjustable lock, this ultra-sleek and modern-looking Swiss Army watch fit as a neutral to just about anything. Whether you're out on the field for golf, polo, or you're walking into your first day on the job—you're going to do it in style.
The Victorinox symbol embeds itself where the twelve goes on your watch, accompanies by a bold, engraved three and nine, respectively. Every ounce of this mineral crystal lens, 330ft diving capability watch screams out your name. Budget-friendly with the most durable name in the timepiece business—can you really ask for more?
It's, well, sort of in the name. There are gentlemen, then, there are trend-setting, trail-blazing men of merit, and they wouldn't be caught dead without a Victorinox timepiece donning their wrist. The I.N.O.X. comes with a unique style, featuring an olive-and-beige backdrop to the block face, silver dashes in place of digits, and a bold, thick minute and hour hand. However, that was just our favorite style—you get to choose between more than twenty-five different styles, giving you dominance over the playing field depending on your style choice.
Dip down 660ft into the water while glancing through your anti-reflective, triple-coated, scratch-resistant lens. Your sapphire crystal is going to keep this watch ticking, even if you're scouting the seafloor in a scuba suit. Encased in 43mm stainless steel, outfitted with luminescent hands, and built to endure whatever life (and you) throw at it. Now that's Victorinox.
While it's title isn't the most riveting, it's descriptive; you get everything that Swiss Army products give you, from durability down to versatility and everything in between. 45mm stainless steel lays on your wrist, woven around a black leather strap (with buckle latch). If you're all about the little details, you'll be able to enjoy the 30-minute counter, built-in calendar feature, and tachymeter.
You get what you see—sleek and stylish design, the most durable brand in the business, and a timepiece that's planning to last you for your lifetime. Victorinox protects every single watch that leaves their presence with a three-year limited warranty. You have well over 1,000 days to know if it's going to hold up to life's challenges or not.
Your Victorinox watch isn't just a timepiece; it's a statement. When you want to appear bold, you need a bold leather strap clutching the finest Swiss-made, polished stainless steel to your wrist. The Black Leather Watch itself comes in a 40mm case and is resistant up to the Victorinox minimum standard of 330ft underwater. A quartz movement piece guarantees seamless function, while the calfskin leather band (complete with buckle) stays snugly around your wrist in velvety comfort.
With sapphire crystal and an analog display, they didn't hold anything back. Victorinox pulled out all the stops that continue to drive their products forward and did so at a budgeter's price. If you're just window shopping right now, it's time to step through the door and lay it down on the counter—this watch was made for you.
Black Dial SS Quartz Movement Watch
If you're going for a reliable piece that isn't overly flashy, guess what? Yeah. They make those, too – Black Dial SS Quartz Movement Watch. Victorinox is one of the few timepiece brands to assess numerous men's styles and contour to them to the best of their ability. We'd give them an A+ for that—in a brown leather strap, you get a 40mm stainless steel case, sporting one of the most classic designs out there.
Wide stitching on the band, a black clock face (with Victorinox logo replacing the twelve), bold digits, and no additional, inlayed clocks to jam up your perfect view of the time. Nothing but the crisp, bold display and a comforting band that rests on your wrist like it never left.
Infantry Stainless Steel Watch
Posh, refined, polished—sound like a few key phrases you'd use to describe yourself? Finish that looks with the last timepiece to the puzzle, the Infantry watch. 44mm stainless steel embeds itself seamlessly into the triple-row steel link bracelet along your wrist. Bold off-white numerals coat the interior edge of the watch face compliment the Victorinox logo premiered along the top, as well as the day-of-the-week indicator.
The brand standard of 330ft of diving depth adds to the promise of durability. Quartz movement and an anti-reflective sapphire crystal window give you function and clarity beyond compare; whether you're shooting up out of the water, or you're late to the board meeting, you're going to look good doing it.
Officer's Mechanical Self-Winding Watch
White-and-silver combines for a classic look, sterling and clear in Officer's Mechanical Self-Winding Watch. Victorinox continues its brand standard of 330ft of diving depth and a durable, tri-link stainless steel bracelet. When you go with a leather strap, they're comfortable and nice, but you can see the space between the watch face and your strap. For some, this is a pet peeve, which is when you go with a steel bracelet for a seamless look, as if you were born with it on your wrist.
Take full advantage of luminous hands, a date window, and the sharp look of the Victorinox logo replacing the twelfth-hour symbol. For a splash of color to your clear style, the second's hand is crafted in dark blue, so you never miss a beat. This classic look can adorn any wrist alongside a pair of silver cuff links to make your suit, turn into the suit.
Have you ever looked at something so clear, so contrast and statement-striking? If you have, your definition is about to be redefined—Victorinox brought out the Officer's Mecha watch to show you that no matter how suave you thought you were, you were missing the stone-cold, refreshing style of this watch.
40mm of stainless steel, clasped in a steel bracelet, and resistant up to 330ft underwater—if you add together the luminous hands, the date display feature, and the fantastic logo (along with attention to detail), you get the new definition of a gentleman's watch, all at a good price. Your style can't withstand cheap timepieces, so don't sacrifice your A-game.
Victorinox Swiss Army Watch Buying Guide and FAQs
There are plenty of amazing features for all the Victorinox watches on our list. Many speak for themselves, but we still find a few buyers questions popping up from time to time. Your buds at Gear Hungry took to those questions (I mean, what consumer product has more gears than a watch?) with gusto to bring you every tidbit of information we could find that's probably rattling around in your head when it comes to Victorinox watches.
Q: Weren't There Two Swiss Army Product Suppliers?
A: Yes—Wenger and Victorinox both provided Swiss Army knives to the French military in the late 1800's, and Wenger also manufactures watches. Both brands are so superiorly awesome in the timepiece industry that we had to make an entire list for one brand. Wenger's watches are also pretty amazing.
Q: What Should I Look For In Victorinox Watches?
A: There are a lot of things that go into a watch, apart from just gears and dials. There are certain standards set by nearly every Victorinox product, so in short, it would be better to describe the standard features and why they're better than most leading watch manufacturers. In case you haven't been able to tell until now, we're kind of fanboys over Victorinox watches —here's why:
Style Is Key
Nobody buys an ugly watch, or anything they plan on wearing for that matter. (Ugly sweater parties are an exception—we'll let you slide this time.) Victorinox watches come with a bunch of different styles to contour to your unique look. Different variables like height, weight, skin pigmentation and your body language all make up your style—it's not just what you wear, but plopping one of these awesome watches on your wrist isn't going to harm it.
They're Fitted
While these aren't custom-tailored to your wrist, you do get a snug fit that's not going to wane. Whether it's tri-link steel bracelets, or leather straps, Victorinox watches are adjustable to a tee, so you're able to wear them no matter what. It's extremely rare that, for some reason, a Victorinox Swiss Army watch isn't going to fit you. Very similiar to tag heuer watches for men.
They'll Withstand Rain, Sleet, and Snow
We're all in different corners of the Earth—if you're going to endure the icy winds of winter, or it rains every other day, the last thing you want to worry about is your watch getting damaged. With such high dive resistance, rain splatter isn't going to bother your watch in the slightest, and neither will snow. You could chip ice off of this after your walk, and it's still going to be ticking, completely unharmed.
Q: Are Victorinox Watches Good For Diving?
A: Yes and no. If you're leisurely diving, you're good to rock and roll. Jumping in the lake with your friends in the middle of summer isn't going to harm your watch. However, when you go with an awesome diving watch, you can actually scuba dive with it and not risk any harm. Timepieces can be sensitive, so even when you see 330ft of water resistance, there are a lot of measures that go into play. If you're serious about keeping your watch alive and well, we don't recommend going deeper than ½ of what the description states. Just because they will still work after that point, doesn't mean that it hasn't undergone some level of stress.
Q: Can I Get Replacement Steel Bracelets For Victorinox Watches?
A: Absolutely. Victorinox sells many of their watch editions' replacement bracelets on Amazon. You'll need to pay attention to your specific make to get the right band. Not only do the stainless steel mm sizes come into play, but most of them are branded with the specific name of your watch. If you purchase the Officer's Mecha watch, for instance, you would want to look for an Officer's Mecha title in the replacement bracelet, or information within the description stating which models it's going to work for.
Sign Up Now
GET THE VERY BEST OF GEARHUNGRY STRAIGHT TO YOUR INBOX