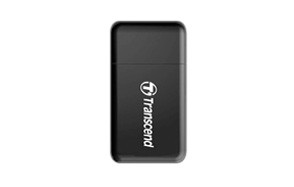 Transcend USB 3.0 SD Card Reader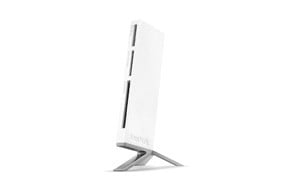 SanDisk ImageMate All-In-One USB 3.0 Reader And Writer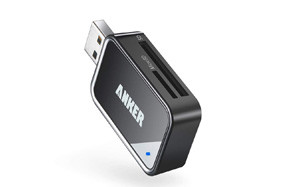 Anker 8-in-1 USB 3.0 Portable SD Card Reader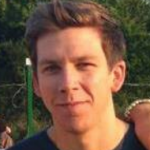 Storage has evolved and data transfer has evolved quite a way even since we first discovered the marvels of top-quality external hard drives, which as substantial as they were, couldn't fit into your smartphone, your GoPro, or your digital camera, so it was wires, wires, wires whenever you wanted to transfer data such as music, movies, and memories from one device to another. Thankfully, SD card readers can do all of that and more, and the best SD card reader is a simple plug and play option for transferring multiple files seamlessly between your ever growing collection of devices.
The Best SD Card Reader
SD Card Reader Buying Guide & FAQ
How We Chose Our Selection Of SD Card Readers
It wasn't easy picking the best SD card reader, but using these parameters, we think we did a pretty good job, if you don't mind us saying so ourselves.
Brand - Tech brands can be tricky as you don't always know if they're trustworthy, but looking at the trajectory of recent brands helped us determine which were legit and which were not so legit, and if they weren't legit, they didn't make the list.
Reviews - USB card reader reviews were crucial in helping us figure out our selection. They gave us information on the true (not just optimum) transfer times; they helped us understand potential issues and also allowed us to figure out which readers were compatible with which devices.
Price - Top tech costs top dollar, but we don't think it's far to exclude people who don't need or want to spend too much money on their gadgets. As always, we've searched for a wide range of prices so everyone needing a files transfer solution can make sure they get one.

Features To Look For In SD Card Readers
Before settling on your card reader, make sure you consider these important features that can help you get the most from your purchase.
Speed - We live in an ever-accelerating world, so a fast card reader is essential for keeping your workflow at optimum speeds. Faster connectivity ensures more streamlined operation, and much less bashing the monitor and lamenting modern technology and everything that came before it.
Connection - With advancements in modern devices, you need a USB SD card reader you can connect to your device. If you're still using standard USB devices, a USB-C type won't do you any good, so make sure you don't purchase the wrong thing.

Read/Write Speeds - This refers to how quickly your card reader will transfer data between devices and storage cards. The faster the read and write speed, the quicker you can get on with your day and the less lagging you'll get. It'll also make it easier to transfer between multiple storage devices simultaneously.
Inputs - With the variety of storage cards around, you want to find the most versatile input options. For maximum control over your data transfer, look for one with multiple input ports that can work as a microSD card reader, a CF card reader, and a standard SD card reader to ensure whatever your method of storage, you've got it covered.
LED Indicator - While not always essential, an LED indicator is useful for gauging when the reader is connected, warming up, ready for use, and finished. A blinking light usually indicates wait a minute, while a solid light means you're all ready to go.
Sources:
Memory Card Reader - Wikipedia
Storage Read and Write Speeds, Explained - Verbatim