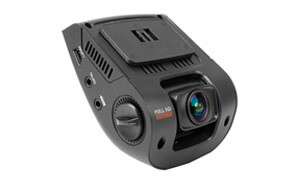 Rexing V1 Car Dash Cam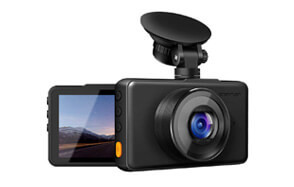 APEMAN Dash Cam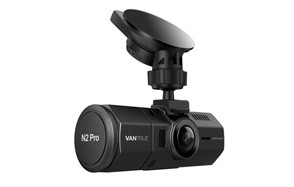 Vantrue N2 ProUber Dual Dash Cam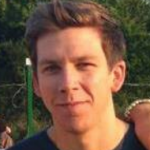 In the age of sharing, it's no surprise we're seeing a plethora of idiocy and scumbaggery more frequently than before. It seems that some facets of society have not yet caught up to the reality that, with smartphones and cheap cameras, if you act like a moron, there's a chance you'll go viral sooner or later. This phenomenon is true of driving, too and when it comes to driving, collisions, crashes, and cut-ups are always a case of I said, they said, she said, we said, which can make the truth a challenge to uncover. That is, until dash cams: the most reliable eyewitness. The camera doesn't lie and now, more and more people are adopting these cameras to prevent conflicting stories with hard evidence, and these people have never been happier. So let's take a quick crash course in what they can do, with our list of the best dash cam to improve your driving experience like never before.
The Best Dash Cam
Dash Cam Buying Guide
Compact Design - The best dash cams are designed to be compact while still carrying all the necessary features. This is important because if too big, the camera may obstruct the driver's view. Therefore, the more discreet the better.
Night Vision Capabilities - A dash cam that can not project displays at night due to darkness will not be useful in many circumstances. Night vision plays a role in the camera's ability to keep the car safe. The more high definition the image quality is, the better.
Motion Sensors - Motion sensors will activate the dash cam when there is some type of collision or impact or when there is movement around the car when it is parked. This way the driver has a clear record of anything that occurs either while the car is in use or when it is parked.
Temperature Resistance - Cars are meant for the outdoors and because outdoor temperatures fluctuate sometimes to extremes, it is important that the dash cam is will not suffer any damages due to this.
Types Of Dash Cams
Basic Dash Cams - These types of dash cams focus on just getting the basic job done. They are video camera wired into the car's system to do the simple job of recording onto a memory card. These are the most affordable type of dash cams.
Dash Cams With Advanced Features - Like many dash cams on this list, these have bonus features that all contribute to the common goal of recording video footage. They may have added features such as; built-in wifi, collision warnings, audio recording, and emergency locking mechanisms.
Dual-Camera Dash Cams - These are dash cams with both interior and exterior capabilities. They are a luxury and often the most expensive type of dash cam. It works best for Ubers, cabs or families that would records of what goes on in the car.

Benefits Of A Dash Cam
They provide a clear view of the road from inside the car, which will make reversing and and out of spaces easier.
They keep a video record of anything that may happen to the car from outside, this can then be used as evidence after a collision.
When cars are left outside through the night, dash cams can pick up and record movements around them, keeping your vehicle secure.
Dash Cam FAQ
Q: What is a dash cam?
A: A dash cam is a camera that is meant for the dashboard. It helps to display video footage from outside the vehicle, for factors such as convenience and safety.
Q: What size of memory can I use of for the dash cam?
A: This will depend on the camera you have purchased. Some will take only 8GB worth of memory while others will take up to 128GB of memory or larger, this should be specified with the package.
Q: Is it legal to use a dash cam?
A: This ultimately comes down to the laws in the country/state you are in. In some states use of certain dash cams are illegal, be sure to look this up before making a purchase.
Q: Do dash cameras reduce insurance?
A: Put simply, yes it is possible. However, this will depend on the footage captured by the dash cam and whether it proves useful or not.