Best Dash Cams in 2022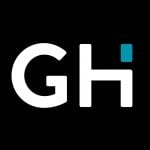 This product guide was written by GearHungry Staff
Last Updated
November 1, 2018
GearHungry Staff
GearHungry Staff posts are a compilation of work by various members of our editorial team. We update old articles regularly to provide you the most current information. You can learn more about our staff
here
.
GearHungry may earn a small commission from affiliate links in this article.
Learn more
In the age of sharing, it's no surprise we're seeing a plethora of idiocy and scumbaggery more frequently than before. It seems that some facets of society have not yet caught up to the reality that, with smartphones and cheap cameras, if you act like a moron, there's a chance you'll go viral sooner or later. This phenomenon is true of driving, too and when it comes to driving, collisions, crashes, and cut-ups are always a case of I said, they said, she said, we said, which can make the truth a challenge to uncover. That is, until dash cams: the most reliable eyewitness. The camera doesn't lie and now, more and more people are adopting these cameras to prevent conflicting stories with hard evidence, and these people have never been happier. So let's take a quick crash course in what they can do, with our list of the best dash cam to improve your driving experience like never before.
The Best Dash Cam
Roaring ahead in our race to uncover the best dash cam is the Rexing V1, this awesome 170-degree angle camera manages to capture as much of the road as possible in glorious 1080p HD footage. It's so clear that you'll be able to see each bead of sweat cascading down the faces of those who know they've messed up. That's not all, though. The built-in G-Sensor protects you further by detecting accidents and securing them, while the looping video activates without you having to lift a finger.
Furthermore, the discreet design of this car gadget doesn't draw attention to it and allows it to perfectly blend into your car, and while not included, it can house up to 128GB of microSD storage, giving you hours upon hours of recording capability without needing to clear the memory. It comes at a reasonable price but after just one accident will pay for itself, meaning when it comes to functionality, design, and results, it's in its own lane altogether.
Key Features:
Discreet and low-profile design
Full HD recording at 1080p
Accident auto-detection with G-Sensor
170-degree wide-angle lens
Temperature Resistant
Built-in wifi
24-hour parking monitor
Specification:
Brand

Rexing

Model

REXV1

Weight

8 ounces
Sometimes, you know you're so good that you don't need to try too hard against the competition and that's why we've selected the Garmin Dash Cam as our premium choice. This top-rated dash cam provides 180-degrees of footage while also delivering clear 1080p video that is as clear in snowy winter roads as it is hurtling down the highway with a cloudless sky above. This is all well and good, but for a premium pick, we'd expect more. Luckily, the Garmin has plenty more to offer.
Also included is both forward collision and lane-change warnings so you'll be saved from careless drivers way before you get close to them. It's also incredibly small, so you can record in peace, while the travel lapse feature transforms dull journeys into something much more exciting. For extra safety, the voice-control prevents you fiddling with buttons when you should be focusing on the road. Overall, easy to install with excellent quality and a host of features that are not just useful but fun, too. Our handy guide to the best travel cameras features more great products like this.
Key Features:
180-degree field view
1080p capture records clear video in all conditions
Forward collision and lane change warnings
GPS-enabled auto incident detection
Specification:
Brand

Garmin

Model

010-01750-05

Weight

3.52 ounces
Vantrue N2 ProUber Dual Dash Cam
The Vantrue N2 ProUber Dual Dash Cam is, as you might be able to tell, the best dual dash cam for Uber, Lyft, taxi, and novice drivers. By having two cameras, you can capture all the goings-on both in and outside the car, and be sure to have every base covered in the event of an incident. Capable of housing up to 256GB of memory, you can capture what'll feel like days of footage, which is essential when you're spending as much time in your car as ride-sharers do.
It's also a night vision dash cam with an infrared recording that holds up solidly against other models, providing marvelously clear shots that make the night seem not as scary as some of you once thought. While it's slightly larger than other models, it's this size that makes it so effective. Without it, you'd be stuck with any old camera that is only half as effective. Whether you're seeking the peace of mind, protection, an electronic gift for a tech lover, or proof of your pals, this is a camera you shouldn't dismiss in a flash.
Key Features:
Records both inside and outside of vehicle
Infrared night vision
24-hour parking mode and microphone
G-sensor and looping recording
Specification:
Brand

Vantrue

Model

N2 Pro

Weight

3.52 ounces
If you live in a part of the country, or even the world, where you can fry an egg on your dashboard more frequently than you'd like, then the OldShark Car Camera is not the solution to the heat by any means, but it is designed to withstand this heat where other cameras might fail. This isn't all though, thankfully, and you'll also get a camera that's very useful, both night and day in sharp 1080p resolution.
Developed with automatic on/off features, you can capture everything you need, even if you don't remember what you're doing, while the crash detection function ensures that any footage is automatically saved. This gadget is easy to use, easy to mount, and easy to view, with a clear LCD screen that's essential for viewing footage immediately. With this camera, you can keep cool in any situation.
Key Features:
Premium temperature resistance
Automatic on/off features
Driving crash detection
Premier sensor captures footage clearly day and night
Specification:
Brand

OldShark

Model

A1OS-GS505-T032

Weight

4.3 ounces
PAPAGO is fast becoming the granddaddy in the world of the car dash cam, and this car dash camera is yet a further example of its potential that may not lie dormant much longer. The 1269p super HD camera is the highest quality we've picked so far, and it offers a versatile 3 recording modes to pick and choose from. These include automatic recording, monitor mode, and motion detection so you can always guarantee you'll have the best chance of capturing footage.
As for storage, PAPAGO Car Dash Camera will hold up to 64GB which is more than enough to record to and from the office, but may not be enough to capture all the magic of your cross-country road trip. However, you can look past this once you realize it comes with automatic sharing and uploading, so you can publicly shame that idiot who pulled out too early and reap that sweet satisfaction in knowing you're not in the wrong,  not this time, anyway. If you like cameras, be sure to also check out our handy guide to the best waterproof cameras.
Key Features:
1296p super HD camera for crystal clear footage
3 recording modes to choose from
Supports up to 64GB microSD card
Share or upload videos instantly for protection
Specification:
Brand

PAPAGO

Model

GS5358G

Weight

2.4 ounces
Offering a 320-degree rotating viewing angle, this Pruveeo MX2 is an HD dash cam that might not reach the crystal clear heights of some of our picks resolution-wise – but does offer a decent throwback to the times of 480p – yet still makes up for it with reliability and durability that other cameras might miss out on. It has a discreet design which sits seamlessly into your car, while also being easy to connect to the power ports for automatic switching on.
If you're conscious about recording, you can mount a 32GB microSD card which will give you a day's worth of driving on average. Furthermore, the dual cameras provide multiple angles that you can pick from, allowing for a customization unseen in other cameras. Delivering recording coverage that is hard to find for such a reasonable price, its an excellent budget option for taxi drivers or concerned parents. This can also be a perfect gift for car lovers in your life.
Key Features:
320-degree rotating viewing angle with wide angle 120-degree lens
Discreet design to blend seamlessly into interior car decor
Automatically recording upon car starting
SD card mount for increased storage
Specification:
Brand

Pruveeo

Model

MX2 II

Weight

10.4 ounces
Street Guardian v3 Dash Cam
Our final pick is the Street Guardian v3 Dash Cam that comes with a CPL filter for excellent night time driving footage, as well as a 32GB microSD card included in the package. It's also been developed to provide consistent recording with a useful set-and-forget function, so you can be confident of capturing every shot of the road ahead, serious, hilarious, or somewhere in between.
As a little extra, Street Guardian has also included motion detection support which runs 24/7 to protect your car while you're fast asleep. All of this is done in clear 1080p at 30fps to guarantee you captures as much detail as possible. While not as attractive as other products, why should you care? It's not a fashion show. What this camera is, though, is a car video recorder that endeavors to make your life as easy as it possibly can, so embrace that, let it do its job, and you can do yours, too.
Key Features:
Set-it-and-forget-it set up to ensure consistent recording
120-degree horizontal viewing angle
1080p at 30fps for clear images and footage
Motion detection supported
Specification:
Brand

Street Guardian

Model

SG9665GCV3-32

Weight

1.32 pounds
The Rove R2-4K Dash Cam is one of the best-reviewed products in this category. It doesn't matter what we tell you, we can't be as convincing as thousands of happy customers who have lived with this product day-to-day. So, if you're looking for a quick decision, go ahead and click the buy button. If you want more details, keep reading. 
Arguably, the most important detail is the image resolution. This camera shoots in 4K (up to 2160p), so you get an ultra-clear, brightly colored, and vivid image. It also has Super Night Vision Technology, allowing you to capture clear video and pictures in low-light conditions. Videos and pictures are automatically uploaded to a memory card (not included) and you can access them using the Rove app. The app lets you view, share, and download your clips for personal or legal use. Another reason to by the Rove R2-4K Dash Cam is the built-in G-Sensor, which detects collision and automatically saves the video clip as important evidence.
Key Features:
4K UHD recording 
Super Night Vision Technology 
Rove app 
150º viewing angle 
Built-in WiFi & GPS 
G-Sensor collision sensor 
One-year warranty
Specification:
Brand

ROVE

Model

R2-4K

Weight

1.14 pounds
Dash Cam Buying Guide
Compact Design - The best dash cams are designed to be compact while still carrying all the necessary features. This is important because if too big, the camera may obstruct the driver's view. Therefore, the more discreet the better.
Night Vision Capabilities - A dash cam that can not project displays at night due to darkness will not be useful in many circumstances. Night vision plays a role in the camera's ability to keep the car safe. The more high definition the image quality is, the better.
Motion Sensors - Motion sensors will activate the dash cam when there is some type of collision or impact or when there is movement around the car when it is parked. This way the driver has a clear record of anything that occurs either while the car is in use or when it is parked.
Temperature Resistance - Cars are meant for the outdoors and because outdoor temperatures fluctuate sometimes to extremes, it is important that the dash cam is will not suffer any damages due to this.
Types Of Dash Cams
Basic Dash Cams - These types of dash cams focus on just getting the basic job done. They are video camera wired into the car's system to do the simple job of recording onto a memory card. These are the most affordable type of dash cams.
Dash Cams With Advanced Features - Like many dash cams on this list, these have bonus features that all contribute to the common goal of recording video footage. They may have added features such as; built-in wifi, collision warnings, audio recording, and emergency locking mechanisms.
Dual-Camera Dash Cams - These are dash cams with both interior and exterior capabilities. They are a luxury and often the most expensive type of dash cam. It works best for Ubers, cabs or families that would records of what goes on in the car.

Benefits Of A Dash Cam
They provide a clear view of the road from inside the car, which will make reversing and and out of spaces easier.
They keep a video record of anything that may happen to the car from outside, this can then be used as evidence after a collision.
When cars are left outside through the night, dash cams can pick up and record movements around them, keeping your vehicle secure.
Dash Cam FAQ
Q: What is a dash cam?
A: A dash cam is a camera that is meant for the dashboard. It helps to display video footage from outside the vehicle, for factors such as convenience and safety.
Q: What size of memory can I use of for the dash cam?
A: This will depend on the camera you have purchased. Some will take only 8GB worth of memory while others will take up to 128GB of memory or larger, this should be specified with the package.
Q: Is it legal to use a dash cam?
A: This ultimately comes down to the laws in the country/state you are in. In some states use of certain dash cams are illegal, be sure to look this up before making a purchase.
Q: Do dash cameras reduce insurance?
A: Put simply, yes it is possible. However, this will depend on the footage captured by the dash cam and whether it proves useful or not.
Sign Up Now
GET THE VERY BEST OF GEARHUNGRY STRAIGHT TO YOUR INBOX