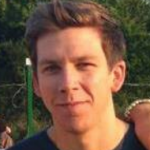 In the age of sharing, it's no surprise we're seeing a plethora of idiocy and scumbaggery more frequently than before. It seems that some facets of society have not yet caught up to the reality that, with smartphones and cheap cameras, if you act like a moron, there's a chance you'll go viral sooner or later. This phenomenon is true of driving, too and when it comes to driving, collisions, crashes, and cut-ups are always a case of I said, they said, she said, we said, which can make the truth a challenge to uncover. That is, until dash cams: the most reliable eyewitness. The camera doesn't lie and now, more and more people are adopting these cameras to prevent conflicting stories with hard evidence, and these people have never been happier. So let's take a quick crash course in what they can do, with our list of the best dash cam to improve your driving experience like never before.
The Best Dash Cam
Dash Cam Buying Guide
How We Chose Our Selection of Dash Cams
Before we publish our list on your favorite website - yes even more so than Reddit, Amazon, and Youtube - we put a lot of thought into our selection of dash cams for cars. Here's a quick overview of the main things we consider.
Brand - Despite being a relatively new product, there's already quite a substantial amount of leading brands to choose from. Never ones to show unfettered loyalty to any one brand, in particular, we've done our best to select a wide range of different brands of dash cam that we believe all offer something worth having.
Reviews - Checking out reviews might feel like cheating, but we simply don't have the time to embark on cross-country road trips testing out different dash cams - although we'd love to, for the sake of proper research and not a vacation, of course. Instead, we rely on reviews from those who have bought the product, used the product, and developed an opinion on the product whether good or bad, it's all useful information that helps us to help you. Think of it as a team effort.
Ease-of-Use - Surprisingly, tech still terrifies some people, even those who have grown up with it all their lives. We understand this and know that it can sometimes be intimidating to use something that feels totally alien and new. To make this as easy as possible for everybody involved, we've discarded anything we believe isn't universally user-friendly and embraced the products that are no-nonsense and do exactly what they say on the tin.
Price - You shouldn't really need to put a price on secure and safe driving, it can be a life and death thing, after all. That being said, we still get that with the holidays coming up some products might be slightly out of the budget, as well as the fact that sometimes you don't need to spend megabucks for a product where a cheaper one is just as effective. Our list has endeavored to display a range of affordability without sacrificing quality.

Features To Look For In Dash Cams
Now you know what we've looked for, it's time for you to understand what you need to look for when seeking out the best car camera for you.
Resolution and Image sensor - The resolution determines how clear your recording footage will be. It's the 21st century, so we live in an age of HD luxury, meaning you'll get at least 720p videos. Some dash cams manufacturers pride themselves on their resolution, which can yield clarity of 1440p but might be at the expense of other features.
As for image sensors, they are used to improve picture clarity in low-light situations. These are built into the camera and can give you much more satisfying footage than a regular camera.
Single vs Dual-Lens  - We go over single vs. dual-lens in more detail a little further down, but as a quick overview, this determines whether you want just an outward facing camera or one that films both what's in front of you and what's behind you, too. Some of you won't need this, but taxi drivers and novice drivers could find it useful.
Display - The display screen is useful for viewing recordings on the spot instead of waiting to get home and upload them to a computer. However, these screens are often not large enough to view all of the details sufficiently, although they are useful for determining more obvious incidents and details without needing to drag any process out or await contact from other parties. Above anything else, they save you precious time in figuring out who is at fault.
Night Vision - The level of night vision isn't exactly the cat-like clarity that you'll expect just yet, but the best dash cams can still record adequate and clear footage in low light. Some of them will even have a specific night time and low light settings to ensure the clearest image possible which is ideal if you do a lot of nighttime driving.
Mounting - There are two types of mounting: suction cup and double-sided tape. They both work, but the suction cup gives you more room for error, as it can be moved at will without leaving adhesive residue on the windscreen. Some dash cams will come with both options so you can choose, but others might only have specific mounts available. If you want something different, you might have to pay for it.
Storage Cards - Some dash cams will come with a storage card provided which will be anything between 16GB and 64GB (if you're lucky). Others, though won't be so generous, and so you'll need to identify which size card is compatible with your camera. It'd suck to pay all this money for a camera only to find the SD card isn't recognized, so be sure to check it out.
Features - We love features. We love them so much that we strive to identify the key features of any product we recommend to you, and so you'll not be too surprised to discover that we believe it's something to look out for. Dash cams come with a wide variety of features ranging from the ordinary and expected to the super-cool that are exclusive to this product alone. However, if you don't live or do anything where certain features will be beneficial, then there's no point in buying it, you ever heard of anyone in Florida using snow-vision? No, us neither.
Types of Dash Cams
Before deciding one-hundred percent on your dash camera, take a moment to consider which type would best suit you.
Single-lens Dash Cams - These are perhaps the most popular dash cams on the road. The single lens dash cam films facing the road ahead and is ideal for capturing any traffic infringements committed by your fellow drivers or being an undeniable witness in a case you have no involvement in.
Dual-lens Dash Cams - The dual-lens dash cam also referred to as a front and back dash cam has a camera that records both in front of you and behind you as well as inside the vehicle itself. This is ideal if you don't trust anyone rear-ending you, as well as if you are an Uber or Lyft driver, as you can record any passengers acting not as they should, while some parents use dual-lens to keep an eye on their kid and make sure their driving is as it should be. The dual lens gives you the most footage coverage out of any camera product available.
Benefits of Using a Dash Cam
Peace of Mind - With a camera that's always filming whenever you're moving, you'll have the peace of mind to know you won't get taken for a ride by someone looking to scam you. Having a dash cam will ensure you have the footage to dispute and disprove any lies.
Protection - If you park your car on the street, then a dash cam with parking mode can act like a car security camera. Motioned activated, they will switch themselves at any hint of movement around the car. You might get some images you don't need, but any vandalism will be captured without them even knowing.
More than a Feeling Camera - The dash cam can also provide GPS and speed readers to alert you where you are, where you are going, and how fast you're moving. We know your car can do that anyway, but this versatility can come in useful.
Entertainment and Memories - You don't only need your dash cam to fight crime and injustice, you can also use it on road trips to record memories of your adventures. Furthermore, as many dash cam videos all over the world have proven, you might also be lucky enough to capture someone making a fool of themselves, and who doesn't love witnessing that?

Dash Cam FAQ
Q: What is a Dash Cam?
A: A dash cam is a small camera that is placed behind your car's windshield to record your driving, working in a loop-recording function. Despite the name, it does not technically sit on the dashboard but instead is typically secured behind your rearview mirror with the lens facing outwards towards the road. This is because of laws requiring that the camera must be centered to capture as much of the road in front as possible and so that you can see both left and right lanes.
The dash cam is not merely for your protection and records, but also for others who might be involved in a traffic or pedestrian incident which you could submit your footage as evidence even if you were not personally responsible for anything that happened. This makes the dash am an invaluable tool in promoting safe, responsible driving, and ensuring that there are no complaints or concerns over whether or not the responsible parties were truly at fault.
Q: How do I use a Dash Cam?
A: Dash cams are easier to set up than you might imagine, but it's not simply sticking a camera to your car and pressing record. They have been specifically designed to record as long as the car is switched on - as well as some models having parking mode functions that are motion activated.
They are designed to be set-and-forget products, meaning you don't have to worry about turning them on and off. Instead, they'll activate when the ignition is turned on, and will likewise turn off when the ignition does. This saves you worrying about forgetting to record and could save you or somebody else a lot of time, money, and hassle.
Q: Where does a Dash Cam get its power?
A: Most dash cams get their power by attaching the camera and mount to the windshield either through a suction cup or double-sided tape and connecting to it to a power source within the car. Most people use their cigarette lighter, but you can also hardwire the dash cam, which means you pay a mechanic to run the wires into the car's mains. This frees up space for the cigarette lighter for you to connect something else such as phone chargers (or even the cigarette lighter).
Q: How do Dash Cams store footage?
A: The majority of dash cams will use class 6 or above microSD cards which will slot into the camera itself. This is because dash cams are HD capable, with many of them having 1080p or more resolution for daytime driving so they need a storage device that can handle the footage demands.
There are also some products that can wirelessly stream footage in real time to a server through smartphone applications. This is very useful for long drives and saves you buying multiple SD cards or wiping them once they are full.

Q: What size memory card should I use?
A: When using a dash cam, remember that you'll be recording for as long as your car is turned on, so be sure to invest in a card that will have enough space and recording capability to record for this length of time. If you drive two hours to work and back (you poor soul), then you'll have to purchase a card with at least 4 hours of HD recording.
Once you've figured this out, the size is up to you, but some cameras will only be able to recognize up to a certain amount. Furthermore, if you choose a microSD card that has a smaller capacity, be sure to remove any footage - while saving anything important - as often as required.
If you're unsure about what size memory card to buy, you can't go wrong starting at 16GB or 32GB, as cameras are sure to recognize these, and they'll be good for 240 minutes (16GB) or 480 minutes (32GB) at 720p with 30 frames per second.
Q: What is an LCD screen dash camera?
A: Simply put, these kinds of dash cam are products that come with an LCD screen. Much like regular mini cameras such as GoPros or similar products, they give you the chance to view the footage on the camera, instead of undocking the microSD card and viewing the videos on a computer or smartphone. For this reason, they're more convenient and give you the chance to quickly view any recordings you've made on-site, meaning you can get to the bottom of any confusion or issues immediately.
Q: What is a WiFi dash camera?
A: A wifi dash camera is a dash camera like any other. The only real difference is that you can connect it wirelessly to your smartphone or tablet. Like we said above, these types of cameras are great for keeping your SD card open and saving on available space, but they can also be useful in the event of a crash.
How do they do that, though? If you experience a collision with another vehicle on the road, the wifi-enabled dash cam can save and automatically upload this footage to your account to ensure that it doesn't mysteriously disappear into the ether and interfere with finding out who was really at fault, even if you're convinced it wasn't you. With the wifi capability, you'll have the video proof to prevent any false accusations.
Q: Should I choose Single or Dual-lens Dash Cam?
A: Selecting a single or dual lens dash cam is entirely dependent on how covered you want to be in the event on an accident. Typically, the law dictates that it is the driver who collided with another vehicle who is at fault, despite a belief that those pulling out into heavy traffic should be considered responsible, among a host of other issues we're not going to get into right now. By investing in a dual-lens dash cam, you will be able to record footage facing the traffic in front of you, but also recording all the happenings either inside the car or behind it as opposed to the single field of vision achieved with a single lens camera.
Having dual-lens capability is an excellent solution for ride-sharing company employees like Uber or Lyft, as well as fleet drivers, delivery guys, as well as parents of young drivers who want to ensure that their kid is covered in the event of an accident, as there are some older drivers who will see their inexperience and try to take advantage.
At the end of the day, though, the decision is up to you. Some dual-lens cameras cost more than single-lens, so spend the extra money if you want to, but if you trust yourself and the drivers around you, it might not be necessary.
Q: Can Dash Cam footage be used in court?
A: The point of dash cams is very much to serve as evidence in the event of a road accident such as a collision or obstruction. Because of this, dash cam footage can absolutely be used in court, either for you or against you. They act as the most ideal eyewitness as the camera doesn't lie, which makes them an excellent way to discern whether or not somebody was being less than truthful about the events of a certain incident. So, if you have a car camera recorder, make sure you abide by the laws and don't drive like a moron.
Thankfully, though it's not just related to incidents you are involved in and you can also be a hero of the road - in some people's eyes, anyway - by providing footage that's requested by authorities in the event of an incident in which you were present and might have captured relevant footage.
Depending on the state or where you are in the world, there are conflicting details about whether or not you are obligated by law to provide any footage you do possess to police upon request - and whether or not they need a warrant - as well as the repercussions of you deleting evidence that could incriminate you. We're not lawyers, so we can't advise you on this, what we can suggest, though, is speaking with an attorney if you're concerned about any ramifications regarding your dash cam.
Q: Will a Dash Cam lower my insurance rates?
A: Aside from protecting you and others from incompetent drivers, having a vehicle camera can also help to lower your insurance. In fact, insurance companies love drivers who are concerned about keeping a record of their journeys and any problems that might occur in between.
When applying for a new insurance premium, or altering your existing one, then it's wise to make a point to the insurance company that you own a dash cam, as you might be entitled to discounts in your monthly or yearly bill. The dash cam proves - at least in the insurer's eyes - that you're a responsible driver that is committed to transparency, which gets a big thumbs up, high five and maybe even a long, grateful embrace from them.
It will also be beneficial in the event of an accident, even if you've not reapplied for your insurance yet. If you've suffered an accident that wasn't your fault, then the video should provide proof of this, which will save you hundreds, if not thousands of dollars in insurance and repair fees, especially if you're the unluckiest driver in the world.
The dash cam will come in useful even when you're not driving it. We've already mentioned motioned-activated parking modes, and if you ever wake up and find your car has suffered unexplained damage, there might be a record of it. With this, you no longer need to explain your case to a clearly disbelieving insurance agent, just flash the footage, and you'll be fine.
Sources