Best Security Cameras in 2022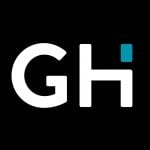 This product guide was written by GearHungry Staff
Last Updated
October 31, 2018
GearHungry Staff
GearHungry Staff posts are a compilation of work by various members of our editorial team. We update old articles regularly to provide you the most current information. You can learn more about our staff
here
.
GearHungry may earn a small commission from affiliate links in this article.
Learn more
Even though the world is getting much safer, despite what the media seems to think, that' doesn't mean we can get complacent with home security. Luckily, technology has evolved far enough that we no longer have to sit on our porches with a shotgun and surly frown to ward people away. Instead, little security cameras that are discreet, weatherproof, and which can be remotely accessed have made thousands of people feeling safer in their homes. If you want to feel confident about your home having the best security, then you need the best security cameras, and the good news is, we've got just the list for you to find the right products to ensure you're always watching. We live in a world with enough video surveillance as it is, so what's a little more, hey?
The Best Security Camera
Blink XT2 Outdoor/Indoor Smart Security Camera
For your complete home security, you need a camera that is sharp, versatile, robust and easy to install. With the Blink Home Security XT2 Outdoor/Indoor Smart Security Camera with Cloud Storage, you are in a position to secure 24-hour surveillance of your structure and compound that allows you to have complete peace of mind wherever you are, every time of the day. It s able to give you a recording and viewing of your vicinity, up to 1080 pixels in HD video during the day and infra-red HD vision after dark. With its customizable motion detection mechanism, you will be able to employ activity zones to select where movement is detected and obtain the necessary alerts that are generated thereby.
Together with your smart devices such as tablets or Android/iOS cell phones, you can have a two-way talk to visitors by means of the Blink app. This device gives you the ability to store up hundreds of clips for as much as 1 year with no additional charges or fees from the contractor. What's more, this device is Alexa compatible. You can view live streams, motion clips, and you can arm or disarm your system using Alexa enabled devices. Overall, this security camera is easy to set up and does not require high expertise or a lot of cables and wires to install. It is powered by two AA lithium batteries that will last up to two years.
Key Features:
Long-lasting AA lithium batteries that enables performance up to two years
Up to 1080 pixels in HD video during the day
Customizable motion detection mechanism
Gives you the ability to arm or disarm your system using Alexa enabled devices
Specification:
Brand

Blink Home Security

Weight

3.15 oz
All New Ring Stick Up Security Camera
The All New Ring Stick Up HD Security Camera is your modern way to keep watch over your property and valuables in the most efficient way at the least possible cost. It detects all motion, views, and records according to your settings and preferences, inside and outside of your home and as it is a wireless device, it can be fixed anywhere and will sit on any table or platform. What's more, it can also be mounted onto any wall or pillar within the range area and the motion zone allows can adjust its coverage area to get just the perfect setting for your home. Furthermore, the ring protection feature can review what you might have missed and whilst working in tune with Alexa, you can receive hands-free surveillance of your entire home environment.
You will always know when someone has entered your surroundings by means of the echo device that instantaneously prompts you if there is the slightest motion. Additionally, the Echo-Show and Echo-Spot features offers the ability to see, hear and speak with anyone captured on your camera, using your smart device. And that's not all; the ring app can check up on what is going on in your home at any time whilst you are away. You can pretty much connect individual or multiple Stick Ups to all your Ring devices that are found in the Ring app. Lastly, we can't forget to mention that this camera is weather resistant and can withstand temperatures as extreme as -20 degrees and 50 degrees Celsius.
Key Features:
Ring protection feature to review what you have missed
Works fine at -20 and +50 degrees Celsius
Can be mounted on any wall or placed on any flat surface
Echo-Show and Echo-Spot features to see, hear and speak with people in view
Arlo Pro – Wireless Home Security Camera System with Siren
Keep a close eye on both the people and valuables you treasure by means of the Arlo Technologies Pro Wireless Home Security Camera System with Siren. This versatile security camera system can be set up to view from all angles indoors and out, day and night. It offers cloud HD video recordings as well as motion and sound-activated alerts and enables a two-way audio system for easy communication. The 100+ decibel siren feature can be controlled remotely and offers an unmistakable alert to draw your attention if there is any motion or sound of interest such as those coming from criminals or distress situations.
In case you need to support your digital data, this security camera system is ready to accept USB storage for backup. Its installation is very simple and easy and can be done without cords or wiring systems – what's more, it can to stand up to snow, rain or heat. All you need to get these amazing functionalities from Arlo Pro Wireless are a high-speed internet connection of a minimum of 1MB/s upstream, an available port on your router as well as an Arlo Pro compatible power adaptor and cable. The kit is supported by a rechargeable battery system that takes a very short time to charge fully.
Key Features:
Ability to stand up to snow, rain or heat extremes
Remotely controlled 100+ decibel siren feature for alerts
Views from all angles indoors and out, day and night
No cords or wires required; installation is very simple and easy
Specification:
Brand

Arlo Technologies, Inc

Model

VMS4230-100NAS

Weight

1.33 pounds
Wyze Cam Pan Indoor Smart Home Camera
A true lifesaver, the Wyze Cam Pan was created with 'the mission of making high quality, easy-to-use and affordable smart home cameras accessible to everyone. The camera itself comes in an elegant, simple design and it is an understatement to simply say the goal was reached. Starting off is the fact that you can gain access to and control your Wyze cam pan using the handy Wyze app. Its really great because it includes features like the Pan, Tilt, and Zoom (PTZ) that lets you see every single angle of your room. By giving you a 360º coverage on your app whenever you require, this app goes a long way to make surveillance a lot easier and accurate.
Even better is the real time feature on this camera, yes, you can stream live from anywhere and in full HD too. All you need to enjoy the view is your mobile device. Also, with a slot for a MicroSD card, you can continuously record your space without a worry in the world. Even better is the fact that the Wyze cam pan is compatible with a wide range of devices; whether it's an android or iOS, you're covered.
That's not all, you may not have night vision, but this stellar device does. It uses 6 infrared LEDs to clear up images up to 30 feet away, and of course, there's the option of sharing the live streams and video recording with others. The only prerequisite for viewing is to have the app on your smart device. To crown it all up, if you want to stop sharing with anyone, you are at liberty to take them off your streaming list.
Key Features:
App-Controlled
Motion/Sound detection
Compatible with Mobile Devices
Superb Night Vision
Specification:
Brand

Wyze Labs

Model

WYZECP1

Weight

8.8 ounces
Arlo Technologies Q Security Camera
The trustworthy and highly capable Arlo Technologies Q is our first choice for the best security camera on the market. This little camera comes at a reasonable price of under $100 in the standard pack and has proven to be an excellent solution for those looking to keep the inside of their home safe from intruders. With a two-way audio feature, you can both hear and be heard, giving you the chance to alert anyone who shouldn't be there that you know exactly what they're up to, while the night vision filming ensures 24-hour protection.
As standard, it comes with 1080p recording, which for most of you we're sure is the very minimum resolution you'd expect. This smart home device is also compatible with Alexa, which makes for easy operation as soon as you step in the door. In addition to this, there's also motion sensor technology, activity zone monitoring for the areas of the home you feel are most at risk. To ensure the widest possible angle, the Arlo Q has a 130-degree field of vision to capture every movement in every corner.
If you purchase this particular camera, you'll also get a rolling 7 days of storage, so if you're away from home and come back to something you didn't expect, the footage won't be lost forever. The only problem is that you can't use it outside as it's wired, however, this is possible with the wireless version.
And for more amazing products to upgrade your home safety, check out our guide to the best outdoor motion sensor lights.
Key Features:
2-way audio mic and speaker
1080p HD resolution
Alexa compatible
Enhanced night vision capability
Specification:
Brand

Arlo Technologies, Inc

Model

VMC3040-100NAS

Weight

1 pounds
24/7 recording
Cloud storage up to 7 days
Live and remote video streaming
Ring Floodlight Security Camera
This security camera system is a total package in delivering sudden, surprising blinding light, as well as capturing exactly who's standing there, bathing them in the light of shame and confusion we've already come to expect while also keeping your home – and by proxy, some of the neighbor who should definitely get you a bottle of wine or something – safe from weirdos, scammers, and general scumbags who should look elsewhere.
To provide you with the most control imaginable, it's compatible with Alexa voice commands, and has a two-way audio system – so you can use your cheesy one-liners – while the 1080p video resolution gives you a clear video image, so you'll be able to easily tell whether it's grandma or some escaped convict stalking up and down your driveway. To give them (the cons, not grandma) even more of a shock, the Ring Floodlight Cam won't just shower them with the wrong kind of Biblical light, but also invade their ears with a siren that's sure to get them out of there quicker than an intruder coming face-to-face with a naked man armed with an axe, determined to protect his property.
Sorry for that image, but we're trying to prove a point here. The camera system can also be connected to a variety of devices, giving you a constant link to your home, and the motion-activated alerts will keep you aware wherever you are. With it being outside, Ring also provides a lifetime theft warranty – because of course, that's the next step for thieves. It does require hardwiring to ensure proper weatherproofing, which could be inconvenient, but it's hardly the end of the world. For more great safety options for your home, check out our guide to the best smart locks.
Key Features:
Compatible with Alexa voice commands
2-way audio system
1080p HD video resolution
Built-in ultra bright floodlights and a siren
Connects to smartphone, tablet, or PC
Motion-activated alerts
Lifetime theft warranty
Requires hardwire installation for weatherproofing
This YI Home Camera is a discreet and sleek model that will fit comfortably and modestly in any office, home, or nursery environment. It's lightweight and provides real-time alerts through the YI Home App, keeping you forever in the loop whether you've stepped out to do some yard work, or are enjoying a much-deserved vacation sipping a cold brew or fancy cocktail on golden shores.
Out of all of the picks we've selected, it may have the very best night vision, which is its main selling point. Using 8 individual 940nm infrared LEDs, it captures low-light and nighttime images like little else – aside from perhaps that used by the military. If you live somewhere with few streetlamps or parts of the country where the city is too slow to repair light sources, this is crucial for providing the top level of security as well as peace of mind, which is what these home security cameras are really about, right?
You'll also be gifted to a choice between SD card or Cloud storage to store as many days worth of footage as possible, which is particularly useful if you invest in more than one of these cameras and set up the multiple feed feature. However, the camera itself can only mount SD cards up to 32GB, so if you're planning on getting every angle of your home inside and out covered, this may not be enough. In that case, a 360 camera might be perfect for you.
Key Features:
1080p HD video resolution
24/7 video recording
Enhanced night vision
YI Home App
Specification:
Brand

YI

Model

87025

Weight

4.8 ounces
Either SD card or Cloud footage storage
Real-time alerts
4 live camera feeds
Only supports up to 32GB SD card
Canary View Indoor HD Security Camera
If you're looking for an effective, intelligent security device at a great price, then the Canary View Indoor HD Security Camera is definitely something you should look into. This 1080p full-color video recorder offers a great – if slightly limited – package that at the very least will eliminate sleepless nights and the very most capture something before disaster strikes. Not that we're trying to scare you or anything.
Compatible with Alexa and with the ability to unsuspicious ignore moving parts of the house, such as the ceiling fan, you do have at least some customization and control options. Furthermore, the one-touch emergency services alert is an excellent addition that we hope you never have to use. There's also privacy and night modes that ensure the camera doesn't capture any intimate (wink wink) moments.
It is, however, a little large for our liking at least when compared to other, similarly priced products, but this size helps it be more durable and eliminates additional connectivity hubs that may end up taking up more space anyway. It's really down to your own needs and preferences, and if size isn't an issue for you, then there's enough contained within this camera that you can trust. To feel safe in your car too, make sure you pick one of the dash cams from out list.
Key Features:
1080p HD full-color video
One-touch Emergency Services alert
Privacy and night modes
Compatible with Alexa
Specification:
Brand

Canary

Model

CAN400USGY

Weight

1.45 pounds
24/7 live view
Free person detection software
Encrypted cloud storage
EZVIZ Indoor Security Camera
Even though it looks more like an early-2000s webcam, this EZVIZ Indoor Security Camera, developed by Hikvision, is a quality, budget security camera designed to keep you protected day and night, and that often-creepy midpoint in between.
Compatible with Alexa, as well as other smart home products through the magic of IFTTT, you can control as much of your home as you want to all from your phone. The installation is easy, requiring you to simply mount it wherever you need and connect it to the wifi or smart home system. The night vision is activated automatically and detects motion up to 24.6 feet away when this happens (both at night and during the day) you'll receive an alert and picture delivered to your device so you're always aware of what's going on at home.
Unfortunately, it only provides 720p video, which while it might be almost indecipherable to the human eye, is of course of lesser quality than other picks we've presented you thus far. This could mean you miss out on small details in the event of a break-in, and could even affect the night vision features in providing the clarity required in low-light situations.
Key Features:
Top quality night vision
Instant motion alerts
One-step installation
Compatible with Alexa and IFTTT
Specification:
Brand

EZVIZ

Weight

11.8 ounces
Two-way audio
Multiple viewing options
EZVIZ cloud services
Security Camera Buying Guide
Before buying the best home security camera on the market, you must first be aware of what to actually look for in one that will make it the best for you.
Resolution - High resolution means you get crisper and more clear images. This is crucial for identifying parts of intruders that lower resolution cameras might miss, or even getting every detail possible if your kid breaks something in the house, but you're initially unsure how. Plus, we've gotten to the stage where anything below 720p at the least makes our skin crawl.
Night Vision - Crime and mischief don't stop when the sun goes down, the very opposite, actually. A camera equipped with night vision means you're protected 24 hours a day.
Recording Capacity - A higher recording capacity means you can record more footage. These security cameras come with either the capability for storing footage on an SD card or on the cloud. The cloud will provide a rolling 7 - 14-day recording, while you'll have to manually delete any footage on an SD card. This comes down to preferences.
Remote Access - You can't always be at home, so remote access is essential for alerting to what's happening in and around your home in real time. As long as you've got a connection, then you'll be able to keep up-to-date with any motion or suspicious movements, even if it's as innocent as a squirrel darting across the lawn. This peace of mind s essential when away from home, especially for a long time.
Wired Or Wireless - A wireless camera offers you more options around the house, but also means that they can be moved easily and even covered by intruders. Conversely, wired cameras aren't as waterproof, so you lose outside filming options. There are advantages and disadvantages to both, so again you decide what's best for you.
Pan and Tilt - Not in the dramatic cinematic climax sense but in more of a 'capture as much of the areas as possible' sense. Pan, tilt, and even zoom options are great advanced features to give you that extra level of control if your home camera doesn't have a wide viewing angle or if you don't have many cameras set up in one spot.
Sources
The World is Actually Safer than Ever. And Here's The Data To Prove That - Jefferson Public Radio
Security NVR vs DVR, which one do I purchase - Megapixall
5 Common Mistakes When Installing Wireless Security Cameras - Electronic House
Sign Up Now
GET THE VERY BEST OF GEARHUNGRY STRAIGHT TO YOUR INBOX