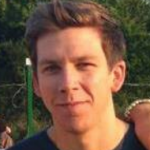 Even though the world is getting much safer, despite what the media seems to think, that' doesn't mean we can get complacent with home security. Luckily, technology has evolved far enough that we no longer have to sit on our porches with a shotgun and surly frown to ward people away. Instead, little security cameras that are discreet, weatherproof, and which can be remotely accessed have made thousands of people feeling safer in their homes. If you want to feel confident about your home having the best security, then you need the best security cameras, and the good news is, we've got just the list for you to find the right products to ensure you're always watching. We live in a world with enough video surveillance as it is, so what's a little more, hey?
The Best Security Camera
Security Camera Buying Guide
Security Camera Features
Before buying the best home security camera on the market, you must first be aware of what to actually look for in one that will make it the best for you.
Resolution - High resolution means you get crisper and more clear images. This is crucial for identifying parts of intruders that lower resolution cameras might miss, or even getting every detail possible if your kid breaks something in the house, but you're initially unsure how. Plus, we've gotten to the stage where anything below 720p at the least makes our skin crawl.
Night Vision - Crime and mischief don't stop when the sun goes down, the very opposite, actually. A camera equipped with night vision means you're protected 24 hours a day.
Recording Capacity - A higher recording capacity means you can record more footage. These security cameras come with either the capability for storing footage on an SD card or on the cloud. The cloud will provide a rolling 7 - 14-day recording, while you'll have to manually delete any footage on an SD card. This comes down to preferences.
Remote Access - You can't always be at home, so remote access is essential for alerting to what's happening in and around your home in real time. As long as you've got a connection, then you'll be able to keep up-to-date with any motion or suspicious movements, even if it's as innocent as a squirrel darting across the lawn. This peace of mind s essential when away from home, especially for a long time.
Wired Or Wireless - A wireless camera offers you more options around the house, but also means that they can be moved easily and even covered by intruders. Conversely, wired cameras aren't as waterproof, so you lose outside filming options. There are advantages and disadvantages to both, so again you decide what's best for you.
Pan and Tilt - Not in the dramatic cinematic climax sense but in more of a 'capture as much of the areas as possible' sense. Pan, tilt, and even zoom options are great advanced features to give you that extra level of control if your home camera doesn't have a wide viewing angle or if you don't have many cameras set up in one spot.

Security Camera FAQ
Q: What are the best security cameras for home?
A: Finding the best security camera system for you isn't easy, and we can't tell you which is best, at the risk of looking like we want you to spend more money or have merely picked one name out of a hat. What we can tell you though is probably what you already know: everybody has different security camera needs, and not all of those are necessarily security related.
You might need one to keep an eye on the kids or to catch a certain woodland critter that keeps disrespecting your lawn. Due to these factors, we're unable to recommend any one product. We can tell you that the best one for you will be somewhere in the above list.
Q: Which is better NVR or DVR?
A: Do you want a network video recorder or a digital video recorder? An NVR records footage from an IP camera while the DVR - much like the one in your living room - records analog-based cameras, which are sometimes known as coax cameras.
They are both easy to operate and both of them provide you with essentially the same resolution and recording capabilities. however, if you're not as good with tech as others, then the NVR might pose a slight challenge, but nothing that can't be easily overcome with a little research, and some may even recognize the system automatically.
What it comes down to is how beneficial they will be in the future. DVR could become obsolete which means you'll waste time setting it up and spending more money in the long run. If you're okay with this, then pick DVR, but we'd really have to recommend NVR for the fact it will be useful for longer.
Q: Do you have to have WiFi for wireless security cameras?
A: Yes! Otherwise, it's not exactly wireless in the truest sense of the phrase. Wifi enabled security cameras are also just a little more convenient, as you don't have wires running throughout the house that could be tripped over by you, your partner or - more likely - kids running around with reckless abandon. Wifi extenders can help with boosting the signal to keep a better connection to the security cameras.
However, you can connect some cameras inside the house to your router using an ethernet cable if it's close enough to not become an obstruction.
In all instances, you will need power to the router for the wireless security camera to operate.

Q: Do security cameras work without power?
A: Yes! Or at least the ones that have a backup power supply, work wirelessly, or through solar-powered charging will work without power. These are excellent options for when potential thieves are a little smarter than your average crook and go as far as to cut the electricity to your home before attempting to get inside.
However, if you have a camera hardwired to the mains and without a backup source, then we're afraid you're out of luck, but at least you'll know a little bit of what's happened before the feed cuts out.
Q: Should you get video surveillance for home?
A: If you want to purchase a video surveillance camera then purchase a video surveillance camera - why else would you be here? Not only do surveillance cameras protect you in the event of theft, but they also provide peace of mind while you're out of town. In addition to this, they don't have to be used purely as security cameras. You can use them as baby monitors, pet monitors, or as a peep-hole alternative.
We said at the beginning how we shouldn't get complacent with home security, and while these cameras won't always prevent theft, because some thieves are stupid, sometimes don't realize, or simply don't care about your cameras, they will at least serve as a warning to others that they'll be caught on camera, which is usually enough to put them off.
Sources
The World is Actually Safer than Ever. And Here's The Data To Prove That - Jefferson Public Radio
Security NVR vs DVR, which one do I purchase - Megapixall
5 Common Mistakes When Installing Wireless Security Cameras - Electronic House