Best Hard Drive Docks In 2022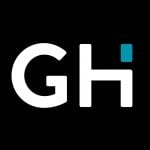 This product guide was written by GearHungry Staff
Last Updated
August 21, 2019
GearHungry Staff
GearHungry Staff posts are a compilation of work by various members of our editorial team. We update old articles regularly to provide you the most current information. You can learn more about our staff
here
.
GearHungry may earn a small commission from affiliate links in this article.
Learn more
Data, data, data. It feels like our digital lives are swelling and swelling, and even though we thought it was impossible to ever fill our 1TB+ hard drives in our lifetime, that soon turned out to be wholly untrue. Thankfully, gadgets and gizmos such as the best hard drive dock are here to save us (thank you, oh technology) so you can pack your hard drives full of all the games, photographs, music, and still-unfinished-Great-American-Novels you have.
The beauty of the hard drive dock is much more than mere personal freedom from capacity restrictions, though, and they are an awesome choice for small businesses both in and out of the tech bubble. They provide easy access to data, speed up your machine, and allow you to clone information without even being online (which is a welcome change considering how online we all are nowadays).
The compatibility spreads across a variety of operating systems and works with both HDD and SSD styles. If you're serious about maximizing your data access, there's no reason to resist the allure of the hard drive dock any longer.
The Best Hard Drive Dock
Sabrent External Hard Drive Dock
Fast, easy to use, and massively effective, the Sabrent External Hard Drive Lay-Flat Docking Station is our top choice for the best hard drive dock currently available. It supports both 2.5" and 3.5" SATA drives, and delivers fast, efficient performance you may have only dreamed of previously.
The 3.0 transfer speed maxes out at an impressive (but also by now expected) 5Gbps, while transfer rates for USB 2.0 has the maximum potential of 480Mbps, while the plug and play function streamlines your projects and make it so easy to use you'll never get another confused phone call from grandma. At less than $25, it's superb value for money, and even though we know you can't put a price on your digital memories and history, this goes above and beyond what you expect. For more amazing hight-tech products like this, check out our guide to the best mini PCs.
Key Features:
5 Gbps transfer
Supports 2.5" and 3.5" SATA drives
SuperSpeed USB 3.0 connection
UASP support
Fast performance
Plug and play
Specification:
Brand

Sabrent

Model

EC-DFLT

Weight

7.5 Ounces
Vantec NexStar TX Single Bay Hard Drive Dock
The Vantec NexStar TX Single Bay Hard Drive Dock boasts 3 USB 3.0 ports for fantastic ease of use and versatility to put it up there as the best value option around, and this isn't just because of the price.
The plug and play system ensures a simple setup, while the super speedy transfer speeds are efficient and satisfying for even the most impatient users around. It supports a high performance SATA interface which is easy to understand, making it ideal for beginners. There's only one port, but this is on par for the price, and when you consider it supports external hard drives with up to 12TB capacity, we'd be surprised if you care all that much.
Key Features:
Transfer speeds up to 5Gbps
Plug and play
Supports high performance SATA interface
3 USB 3.0 ports
Backwards compatibility
Supports up to 12TB hard drives
Specification:
Brand

Vantec

Model

NST-D328S3-BK

Weight

12.8 Ounces
Sabrent 4-Bay SSD/Hard Drive Dock
Our premium pick is the Sabrent 4-Bay SSD/HDD Docking Station which like all Sabrent docking stations comes with simple and straightforward installation, spectacular transfer speeds, and easy-to-use functionality to ensure top quality performance.
It's backwards compatible with USB 2.0 and 1.1 devices, but the real meat is in the 5Gbps transfer speeds using USB 3.0. With it, you can read and write 4 drives effortlessly, and also clone them if you need to. At nearly $80, it's the most expensive HDD docking station, but as techies, we understand how the allure of the highest quality can often eclipse the price, and if we're discussing the plethora of files, folders, music, and movies, there is no such thing as paying too much. You will sure like some of the best external SSDs from our list, so take a moment to check them out.
Key Features:
Easy tool free installation
5 Gbps transfer speeds
Read and write 4 hard drives
Backwards compatible
Hot-swappable
Simple cloning function
Specification:
Brand

Sabrent

Model

DS-U3B4

Weight

1 Pounds
Thermaltake BlacX Duet External Hard Drive Enclosure Docking Station
Our next choice is the Thermaltake BlacX Duet External Hard Drive Enclosure Docking Station which boasts SuperSpeed USB 3.0 connectivity, plug and play installation, and supports both Mac and Windows devices to appeal to techies of all kinds.
The hard drive plugs into the machine effortlessly, and once you get it all up and running (thanks to the included USB cable), your files appear as if by magic on your new machine's monitor. The Hot Swap functions reduce the risk of file corruption, and the cloning features even allow you to transfer HDD to SSD with ease. Overall, it's an HDD dock that will wow you every time you use it and have you recommending it to your friends, family, coworkers, and even strangers just passing by. For more amazing devices like this, check out our reviews of the best network storage devices.
Key Features:
Hot swap connectivity
SuperSpeed USB 3.0
Supports Mac and Windows
Plug and play installation
5 Gbps transfer speeds
Supports 2.5" and 3.5" SATA technology
Specification:
Brand

Thermaltake

Model

ST0014U-D

Weight

1.07 Pounds
Sabrent Dual Bay External Hard Drive Docking Station
With space for two hard drives, the Sabrent Dual Bay External Hard Drive Docking Station gives you top-quality control over your files and is great for anyone wanting to keep their entire computer history safe and secure. It boasts a duplicator and clone function for seamless data transfer between devices, while the plug and play process gets you up and running straight out of the box.
With USB 3.0 technology, you're guaranteed speedy and efficient read and write speeds, and it's compatible with both 2.5" and 3.5" SATA and SSD hardware. It costs a little more than some options, but after using it once you'll be happy you spent that extra 10 bucks. Don't forget to also check out our top picks of the best thunderbolt 3 docks for more cool products like this.
Key Features:
Duplicator and clone functionality
2.5" and 3.5" SATA or SSD
Plug and play
5Gbps transfer on USB 3.0
Supports hard drives up to 10TB
Fast access
Specification:
Brand

Sabrent

Model

EC-HD2B

Weight

1.19 Pounds
Unitek Dual Bay External Hard Drive Docking Station
Again, the Unitek Dual Bay External Hard Drive Docking Station allows you to duplicate and clone existing hard drives at the touch of a button, and supports up to 3.5" HDD and SSD devices. It's compatible with Mac and Windows, and the SuperSpeed USB technology means you can transfer files in no time.
A durable hard drive transfer dock is something people, especially those who have never used one before, don't consider how essential this is, but with the Unitek, you're guaranteed robust casing to handle any unfortunate knocks or drops from the desk. The silver design is sleek and fits in perfectly with your Mac, and if you've got a PC, it will add a touch of flair to your home office desk.
Key Features:
Duplicator and offline cloning
Supports 2.5" and 3.5" SATA HDD and SSD
SuperSpeed USB 3.0
5Gbps transfers
Compatible with Windows and Mac systems
Durable casing
Specification:
Brand

Unitek

Model

FBA_Does not apply

Weight

11.2 Ounces
Sabrent Hard Drive/SSD Docking Station
The high-performing Sabrent Hard Drive/SSD Docking Station boasts a superb 4 docking stations for both HDD and SSD devices and delivers satisfaction you never thought possible from any kind of technology.
The simultaneous transfers minimize wait times without too much lagging, while the built-in fan keeps everything at an optimal temperature to prevent overheating. This helps maintain a fast 5Gbps transfer and works seamlessly with both Mac and PC. The LED power indicator helps you determine whether it's working, while the tool-free installation ensures a stress-free setup, because when you've got 4 drives to sort through, hassle is the last thing you need. Our guide to the best micro SD cards features more cool storage options like this.
Key Features:
Built-in fan
Read and write 4 hard drives at once
Tool-free installation
LED power indicator
Up to 5Gbps transfer speeds
Compatible with Mac and PC
Specification:
Brand

Sabrent

Model

DS-4SSD

Weight

1.01 Pounds
Hard Drive Dock Buying Guide
How We Chose Our Selection Of Hard Drive Docks
As ever, we want to make sure we select only the best and brightest options for our buying guides. To do this, we use this tried and tested criteria to ensure nothing too special slips through the cracks.
Brand - Picking the right brands for your devices can be tricky. With quality standards abound, you can get a decent option from a brand you've never heard of before. But while this saves you some money (more on that later) it also risks missing out on certain features. To guarantee we found products that deliver everything you need, choosing brands with a quality reputation was essential.
Reviews - Reviews are the most crucial part of our selection process. We've been doing this long enough to know that while it's easy to trust product descriptions, they can't always give you the full picture. To ensure we get a well-rounded idea of how well a product performs, we study customer reviews to determine which products are worth recommending.
Price - Sometimes, tech deals seem too good to be true, and most of the time, they are. We know everyone has a different budget, and it's always nice to spend a little less than you expected. However, with technology, especially technology that works with something as precious as your hard drive, it's often better to spend a little more. That being said, we still looked for a range of prices to appeal to all demands while still ensuring high quality.
Features To Look For In HDD Docking Stations
Before deciding on which is the best hard drive dock for your needs, check out these key features to ensure you understand exactly how a hard drive dock will benefit you.
Connectivity - There are several types of connectivity to look for in your hard drive dock and can range from the standard 2.5" or 3.5" SATA or IDE connection to the USB 3.0 or 2.0 ports. Depending on your machine, finding a suitable connection is a must so you can get the most from your hard drive dock.
Duplication - A hard drive duplicator is an easy and convenient way of copying data from one hard drive to another. This is useful if you want to migrate information from a hard drive with a smaller capacity to a larger one without going through the laborious process of copying each file on by one. A dock with an offline cloning process is a must for the best convenience
Speed - We have become used to fast transfer speeds, and for most of you, anything less than 5Gbps is not worth using. With USB 3.0 ports, this is the standard read and write speed. However, even if you're still using USB 2.0, you can still get decent if not necessarily excellent speeds, as these docks are very versatile.
Ease Of Use - With technology, ease of use is a massive issue and your SATA dock should be simple and straightforward. If it's too complicated, it risks becoming a very expensive paperweight, so either know what you're getting yourself into or take the time to learn how to use it properly.
Compatibility - No one wants us a device which is incompatible with your regular machine so make sure whatever hard drive dock you buy will work with your Mac or PC. We've done our bit to let you know which dock is compatible with which operating system, all you need to do is read closely.
Sources:
Using A Drive Adapter or Docking Station to Access a Drive - Geeks in Phoenix
Sign Up Now
GET THE VERY BEST OF GEARHUNGRY STRAIGHT TO YOUR INBOX